Jimena Perez Blanco Grabs A Ticket To Tokyo Olympics Touch Inside 800 Free Target As Sabadell Gets Spanish Nationals Underway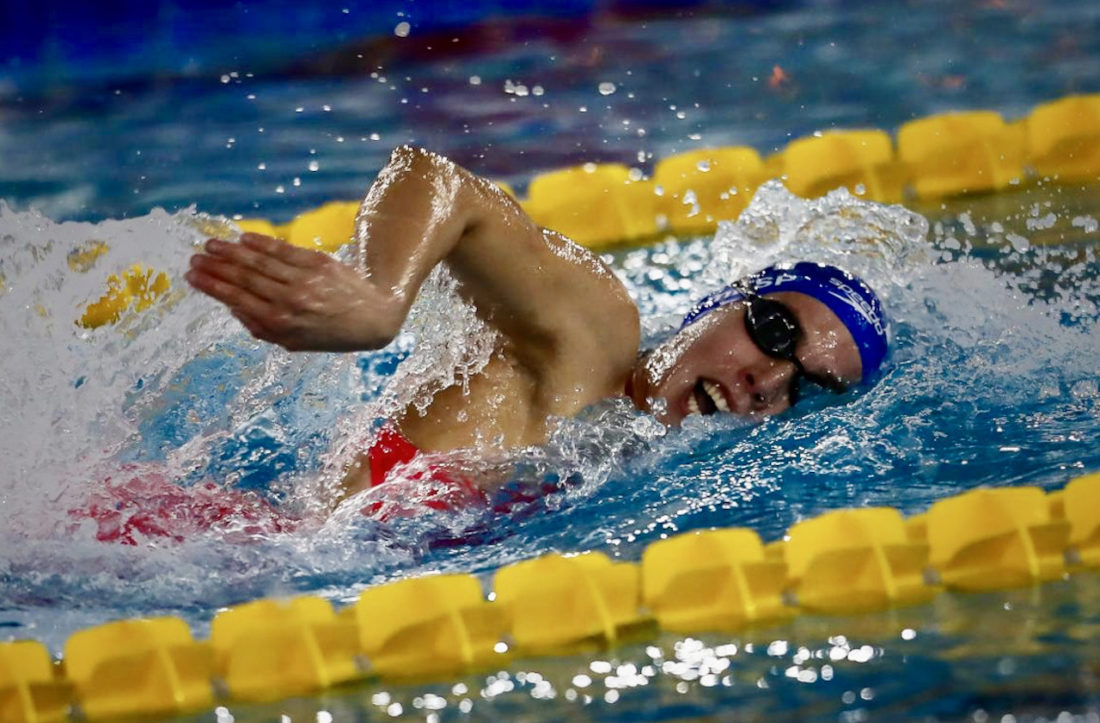 Jimena Perez Blanco grabbed a provisional ticket (team announcement pending) to the Covid-delayed Tokyo 2020 Olympic Games with an 8:33.17 victory over 800m freestyle on the first day of action at Spanish Open Championships in Sabadell.
Racing for C.D. Gredos San Diego, Perez Blanco led from early in the race through to the good news, her time 0.19sec inside the 8:33.36 target time for Tokyo set by the performance team. Her swim takes to six the numbers of Spanish swimmers so far inside target time for Tokyo.
The 800m podium was completed by Maria Alvarez, on 8:38.88, and Paula Fernández, the 16-year-old racing for C.N. Arteixo establishing a junior championship record of 8:40.38.
Perez Blanco was the only ticket winner on the first day of action. Spain, which bolstered its staff in significant fashion last summer with the appointment of Séan Kelly as head coach, has already pre-selected five swimmers for Tokyo, namely defending Olympic 200m butterfly champion Mireia Belmonte, Jessica Vall, Africa Zamorano, Hugo Gonzalez and Nicolas Garcia Saiz, based on performances inside target times at the 2020 Open Castalia Castellón last December.
It was distance day for the men, too, Alejandro Puebla Martinez, 18 and racing for C.N.Cartagonova Cartagena, clocking 15:21.29 at the helm of the 1500m freestyle after a tussle with Guillem Pujol Belmonte, C.N. Mataro, on 15:22.11, and Raul Santiago Betancor, C.N. Sant Andreu, on 15:26.21.
Perez Blanco later watched clubmate Nicolás García Saiz take the 100m backstroke crown in 54.60. The women's equivalent title went to Africa Zamorano, C.N. Sant Andreu, in 1:01.06. As stated, both those champions had already made the Olympic grade.
In the 100m freestyle finals, Lidon Muñoz retained her status as long-time No1 Spanish sprinter with a 55.33 win, while the men's crown went back to previous winner Moritz Berg Eischeid, of Real Canoe N.C., in 49.63. Six others got inside 50sec, closest to the champion Sergio De Celis Montalbán in 49.42.
The 50m butterfly titles went to Alberto Lozano Mateos, C.E. Mediterrani, in 23.84, and Alba Guillamon Novo, of C.N. Sant Andreu, in 27.34