Cate Campbell & Patty Mills Make History As First Woman Swimmer & First Indigenous Australian Flag-Bearers At Tokyo Olympics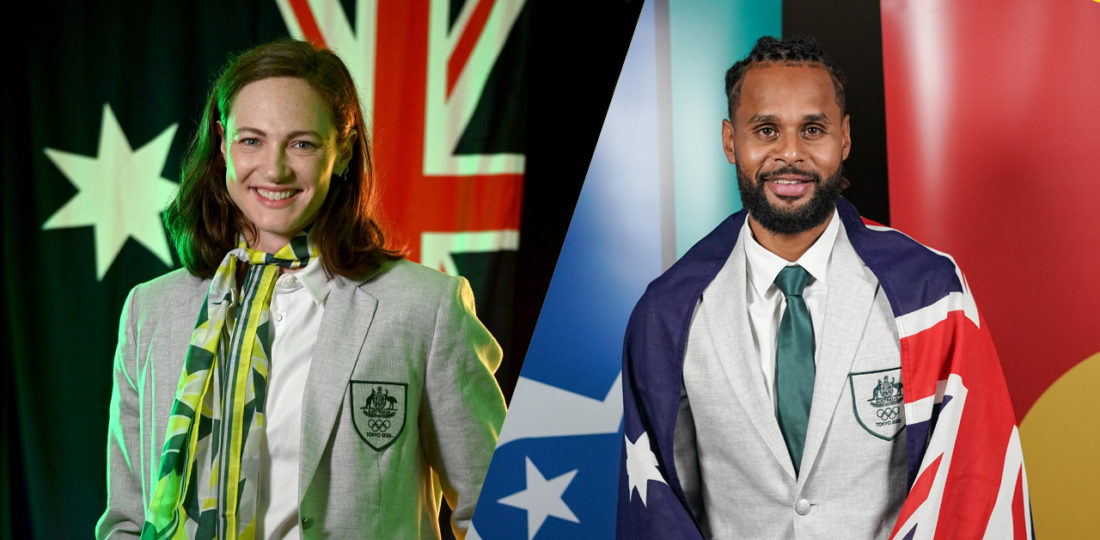 Cate Campbell will be the first Australian woman swimmer to carry the national flag at the Tokyo 2020One Olympic Games Opening Ceremony and she will do so alongside basketball champion Patty Mills, who will become the first Indigenous Australian to be given the flag-bearing honour.
Both athletes are heading to their fourth Olympic Games, freestyle sprint-ace Campbell as a two-time Olympic gold medallist with a silver and two bronzes to her name since Beijing 2008, when she was 16.
The Tokyo Olympics marks the start of a new tradition, with every nation to be led out by joint flag-bearers, one woman, one man.
Campbell, a champion of athlete rights, representative and advocate, described being tasked with carrying the flag into the stadium was delighted to have been granted the honour, saying the duty was: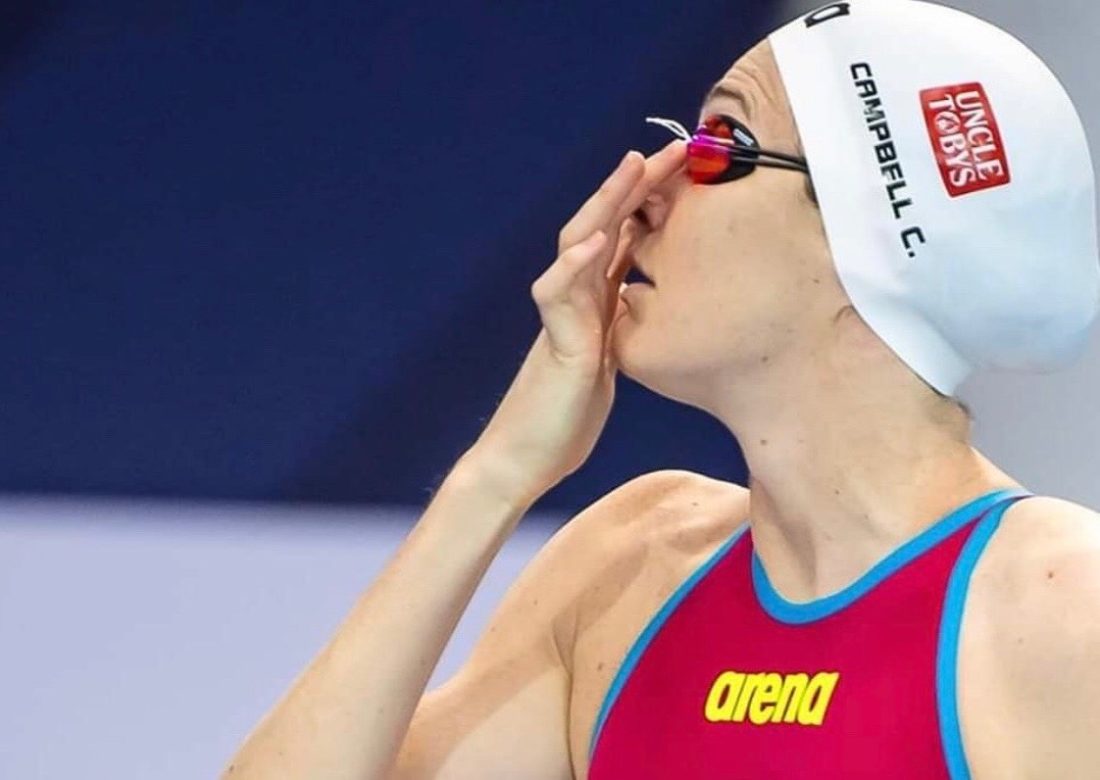 "… up there amongst some of the greatest things that has happened to me. It's one thing to represent your country in a sport that you love and another thing to represent your fellow Olympians and your Olympic family that you become a part of. That is an honour and privilege that I do not take lightly and I am so, so humbled to be able to do."
Mills struggled to put into words his gratitude as a proud Kokatha, Naghiralgal and Dauareb-Meriam man leading Australia's Class of 2021 Olympians: "I'm just thankful for all the support up unto this moment … It's something I won't be able to put into words what I am feeling right now."
In a letter to both athletes, Australian Olympic Committee president John Coates wrote: "To be selected to carry the flag and lead our team into the Olympic Stadium is the highest recognition of achievement and leadership that can be bestowed on any athlete in any Australian sport or multi-sport team.
"While you will not be leading a team into a packed Olympic stadium due to COVID-19 countermeasures, you will readily appreciate the significance of your selection from the congratulations and acknowledgement from your peers within the Australian Olympic Team and the wider public."
The Last 10 In The Opening Ceremony Club Cate Campbell & Patty Mills Will Join:
Rio 2016: Anna Meares (cycling)
London 2012: Lauren Jackson (basketball)
Beijing 2008: James Tomkins (rowing)
Athens 2004: Colin Beashel (sailing)
Sydney 2000: Andrew Gaze (basketball)
Atlanta 1996: Andrew Hoy (equestrian)
Barcelona 1992: Jennifer Donnet (diving)
Seoul 1988: Ric Charlesworth (hockey)
Los Angeles 1984: Wayne Roycroft (equestrian)
Moscow 1980: Denise Robertson-Boyd (athletics) and Max Metzker (swimming)
The flag-bearer for the closing ceremony is announced during the Games and Australia often selects a breakout star.