Britain & Scotland Medley Queen Hannah Miley Retires From Racing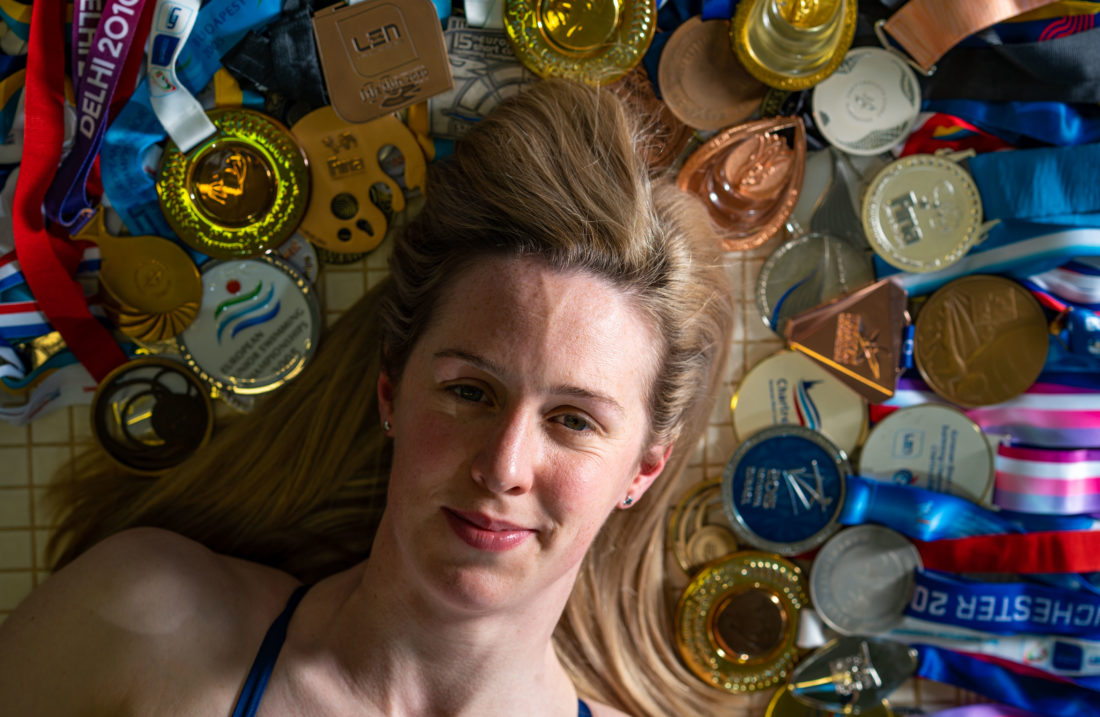 Hannah Miley, one of only three women in history to retain a Commonwealth title for Scotland in any sport and a swimmer with World and European titles and three Olympic finals to her name, today calls a halt on an international career spanning almost two decades.
"Be patient with what you do. Consistency is key & don't be afraid of setbacks. Setbacks don't define you, what defines you is how you overcome them. As long as you have passion & drive to go forward, you will enjoy the journey."

Hannah Miley
The news was broken in The Times today. Miley moves on aged 32 precisely 17 years to the day, December 1, since she claimed her first international championship medal, racing for Scotland at the Commonwealth Youth Games in Bendigo, Australia, aged 15.
Reigning British record holder over 400m medley, in both the Olympic 50m long-course pool and the half-sized short-course pool, Miley departs as the Scottish standard bearer in no fewer that seven events. Her rare versatility saw her break national records on all strokes and medley.
Miley provided one of the highlights of Glasgow 2014 by retaining the Commonwealth 400m medley crown in front of a home crowd to become only the third Scottish woman in any sport to keep a title in the history of the Games, after swimmer Elenor Gordon in 1954 and runner Liz McColgan in 1990.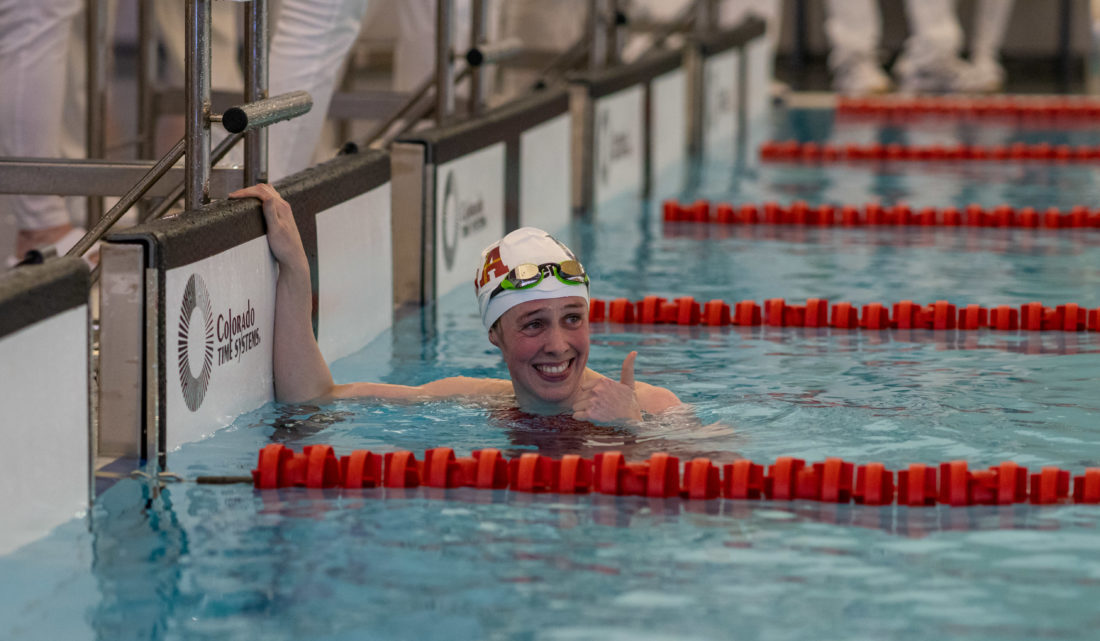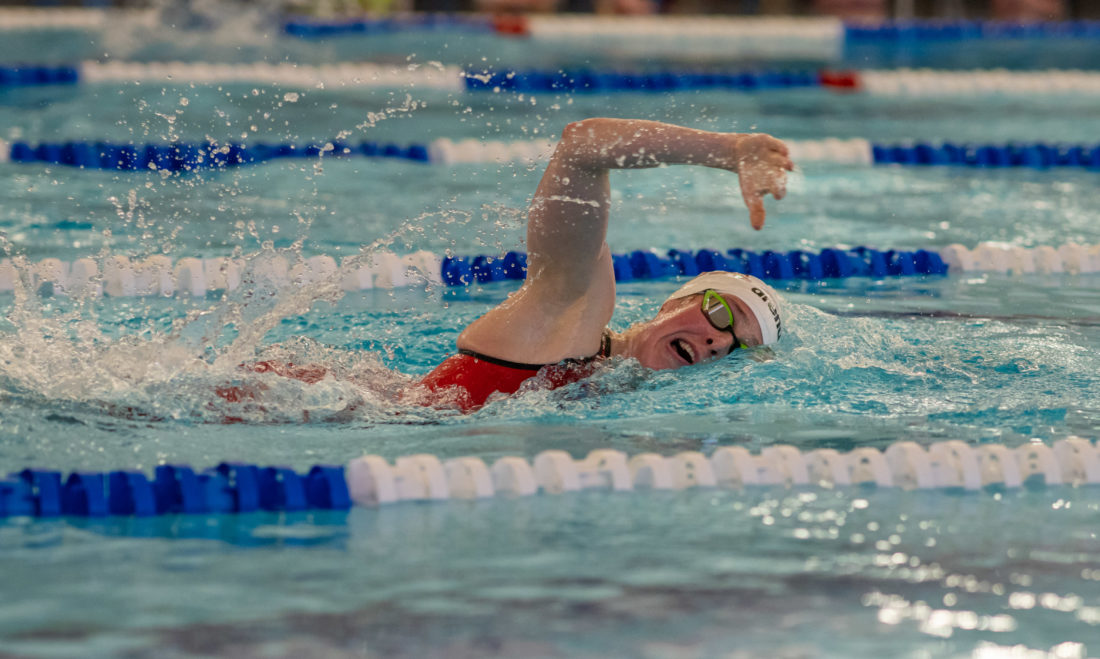 Unbeknown to all but family, Miley raced for the last time in her home pool in Inverurie, over 400m medley, last week. Her time was a little inside the effort that granted her silver in Bendigo all those years ago. She opted to make her last race "a quiet, calm moment that I could savour, soak up, own and then reflect on in the years ahead."
She will have plenty to look back on that will ensure her nickname, Smiley Miley, outlives the racing and the challenges of a fourth Olympics campaign that ended in her hopes being dashed by shoulder surgery that could not wait when the COVID pandemic caused the Games to be delayed by a year.
With 28 medals at World, European and Commonwealth levels, Miley is the most decorated Scottish woman ever in swimming, though the Olympic podium eluded her by small margins at three successive Games over 400m medley, in which she finished sixth in 2008, fifth in 2012 and 4th by just 0.1sec in 2016.
Her Scotland triumphs hold pride of place in her pantheon. Speaking to Craig Lord for The Times and SOS on St Andrew's Day, Miley said: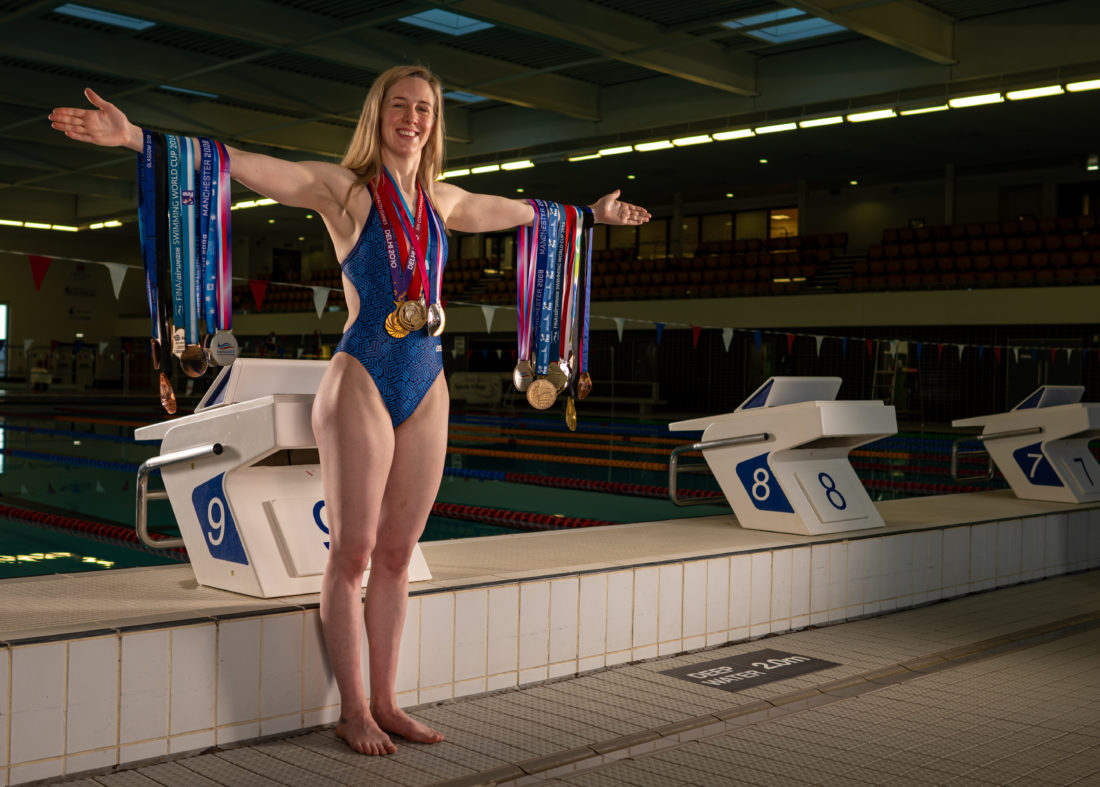 "There is a special place these victories have in my heart and it's not just the medal wins. The 2014 one especially, I will never forget hearing the crowd crystal clear underwater on that last 50m turn. those are the moments I that mean so much to me.

"There is something quite powerful when a Scot hears the national anthem, you take stock of the hard work and effort that has gone in to be able to enjoy that moment."

Hannay Miley – image courtesy of Euan Duff, Duff Company Productions
For Britain, there was silver and then gold at the World Championships of 2011 and 2012, in long- and then short-course respectively, and three European titles between 2009 and 2012.
Miley's feel for water is natural and honed and offers lessons for others, this much easier to watch than do:
In an interview with the Times and this author Hannah reflected on her career and paid special plaudits to "Team Miley" as she retired. Family was "everything" and that extended to her sponsor arena, her club since childhood, Garioch (said 'Geary') SC in Inverurie, and "all the coaches and parents who volunteered", her last club, the University of Aberdeen performance program led by her father Patrick Miley, as well as Scottish Swimming and British Swimming.
In paying plaudits to her family (more on Team Miley to follow), Hannah father and coach when she told SOS: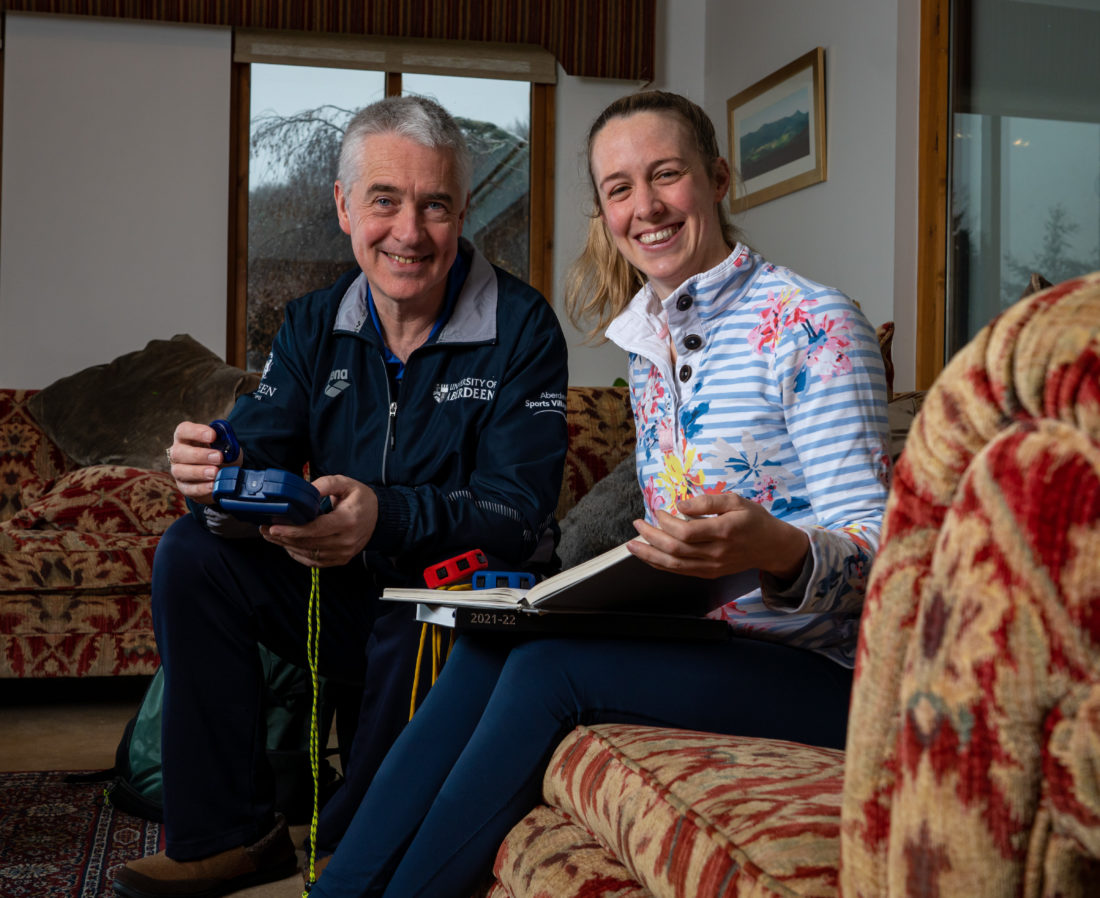 "Without my dad's passion for swimming, putting swimmers best interests first and his input, ingenious ideas and drive I wouldn't have been the swimmer I became. He helped shape me into the athlete that I am today and I will forever be indebted to him."

Hannah Miley and her father and coach Patrick Miley – photo by Euan Duff, Duff Company Productions
With 10 continental records, nine on medley and one as a member of the Britain 4x200m freestyle quartet, Miley rates her 2009 European 400m medley record of 4mins 31.33sec, still the third fastest ever by a European, among her most-treasured achievements. Few recall that she was also the first European woman to race below 2mins 10sec over 200m medley, on 2:09.59.
Among her keenest rivals were Olympic champions Katinka Hosszu, of Hungary, and Mireia Belmonte, of Spain, two of the outstanding swimmers of the past two decades. At World and European Championships, she defeated both in a long series of thrilling races down the years, the three of them prime examples of swimmers who competed on every stroke and distance meet after meet in their quest to be race ready and take the biggest of moments in their stride.
In Britain over 400m medley, only one swimmer got close to Miley during the past decade: Aimee Willmott, who announced her retirement last week after racing at a third Olympic Games in Tokyo, had the upper hand just once when it counted. In 2018, it was silver for Miley and Scotland after gold in 2010 and 2014 and gold to Willmott and England after silver behind Miley in 2014.
Their departures leave a big void in British Swimming: the all-time rankings are a monument to Miley's dominance and the sole challenge of Willmott: the Scot has the swiftest six efforts ever, 11 of the best 12 and 62 out of the fastest 100 swims on the Britain all-time rankings.
If Willmott has 33 of the top 100, she and Miley are the only two names in Britain's all-time top 75. Despite that, both swimmers had their funding withdrawn in the last Olympic cycle of their careers, even at a time when they were still racing onto European and Commonwealth podiums.
The funding model that links funding to medals and provides little help for those athletes and families on the way up or going through a challenging time from which they may not recover, may not even stay in the sport, is now the subject of scrutiny in Britain.
Adam Peaty, the Olympic champion who forfeits the lottery funding his status would grant him because of an upper-limit cap on earnings for athletes (set at a level a third or less than the sum paid to sports leaders at the helm of federations in some Olympic sports, including his own), appeared before a parliamentary hearing yesterday to explain why he thinks the system leads to Britain losing talent.
Miley & A Medley Record of Records
With 11 British long-course medley records, five on 200m and six on 400m, and 14 on the same two events in the short-course pool, Hannah Miley has set more national medley records than any other swimmer in UK swimming history.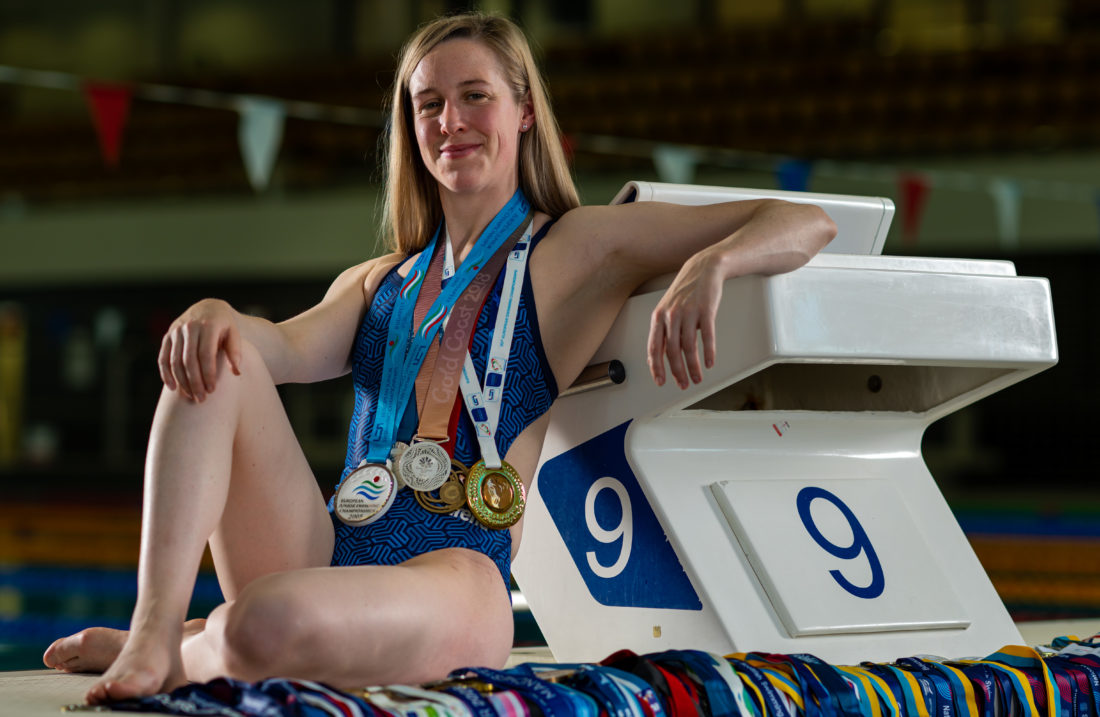 Miley's fourth place at Rio 2016 was both frustrating and something of a miracle: in the season leading up to the Games in Rio, Miley's challenges included concerns over a cancer diagnosis for her mother Carmel, a cracked sternum from an accident training and a broken finger split not once but twice when a drunken cyclist ploughed into her on a pavement in Spain the day after a weight rolled onto her hand in the gym.
Moving on is never easy, says Miley, adding: "I'm a creature of habit. So, for me, it has been very difficult to come to this decision because I love the routine of it. When it came down to it, I saw it as retiring from competing. I'll still swim, I couldn't not; but I feel like I've achieved everything I possibly could in racing.
"Being on the Olympic podium was the last little piece of the puzzle and it's obviously not going to be one that's going to come to fruition, but I feel satisfied and happy enough knowing that I'm walking away from the sport feeling that I've given everything. There's generally not much more I can do."
At least not in the fast lane. Miley's plans for the future include building the start-up that aims to "make sure the girls who follow me have a better experience and don't face the same avoidable setbacks as they work to be the best versions of themselves".
Miley posted her news on social media with the following note: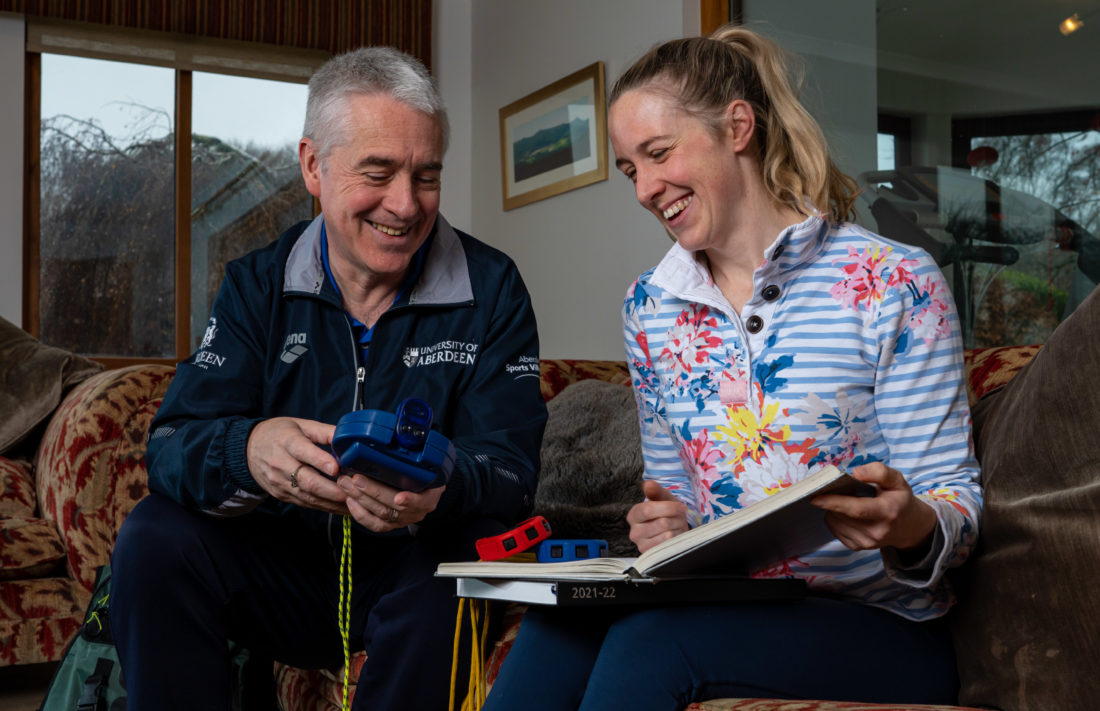 "While this is difficult to say, I've made the big decision to announce my retirement from swimming – competitively at least. It's a sport that I will always love and, while I will be hanging up my racing suit, my goggles will remain in my hand.

"I remember being an eight-year-old swimmer desperate to go to the pool. Twenty-four years later, that feeling hasn't changed. Three Olympic Games, double Commonwealth champion, world and European champion, European record holder. To stand on the podium and listen to the national anthem for both Great Britain and Team Scotland is indescribable. It's been one hell of a ride.

"I've met and worked with so many wonderful people and would like to thank them all for their time and support. You all know who you are. There is one person that I need to thank, my dad. His ingenious ability to think outside the box and ground-breaking analysis has taken my family – aka Team Miley – on the most incredible journey."

Hannah Miley – image – Hannah and Patrick remember the good times – by Euan Duff, Diff Company Productions