Adam Peaty Says Britain May Be Losing Olympic Talent Because Funding Model Fails Lower-Income Families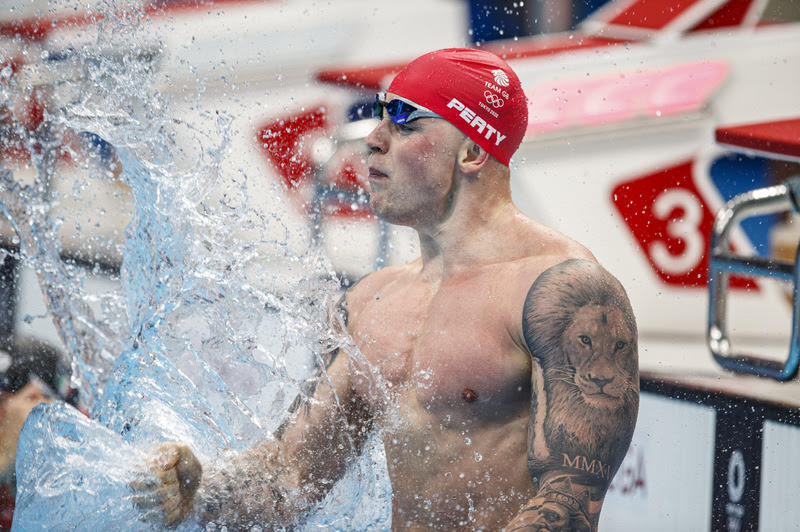 Olympic 100m breaststroke champion Adam Peaty today told British Members of Parliament and decision makers that more should be done to help lower-income families gain access to funding for high-performance sport.
The lack of funding, says Peaty, is likely to mean that Britain loses great sports talent before children get beyond their junior years because families cannot foot the bill for training, competition and equipment required.
Many Olympic athletes in the UK rely on money from APA (athlete performance awards) funding provided by the National Lottery and the exchequer.
A swimmer of Peaty's calibre can receive more than £30,000 a year but there are two key conditions attached: medals and/or the discretion of performance directors looking at improvements and rankings; and the need to forfeit the money if, like Peaty, any income including sponsorships and endorsements, exceeds an upper cap of just over £90k.
Basically, that means that Peaty does not take the £30+k his performances entitle him to because his private income exceeds the official upper limit placed on what an athlete can earn before being "too rich" to receive funding.
Peaty is not concerned, however, with what he cannot have as a swimmer doing well for himself. Rather, he points to where he came from: a working-class family in which his parents had to watch every penny and good neighbours and the likes of coach Mel Marshall and Derby S.C. pitched in with fund-raisers to help the family afford the petrol and accommodation required to get the young swimmer to training and competition.
The issues are all the more poignant in a pandemic: lockdowns and their consequences have highlighted just how fragile clubs and associations are; just how susceptible to inclement weather and storms the structures of the house of swimming are; just how vulnerable the foundations of the edifice can become.
Clubs are struggling to survive, some pools are finding it too hard to open their doors again – and in that climate, the way they can get back on their feet is to charge for their services, just at the very moment those who would pay for the services can't afford to do so. Mis-management of clubs in an amateur world is also a big problem and that has long been the case but even well-managed programs are suffering and would-be talent and opportunity and the good that can flow are slipping through the net at a time when the success of Peaty and his Great Britain teammates have made it look as though swimming is living in a time of plenty.
Peaty points to why that is not so, why elite success should not be seen in isolation, divorced from the roots and where it all came from. As coach Graham Wardell noted in a tweet after this article was first published: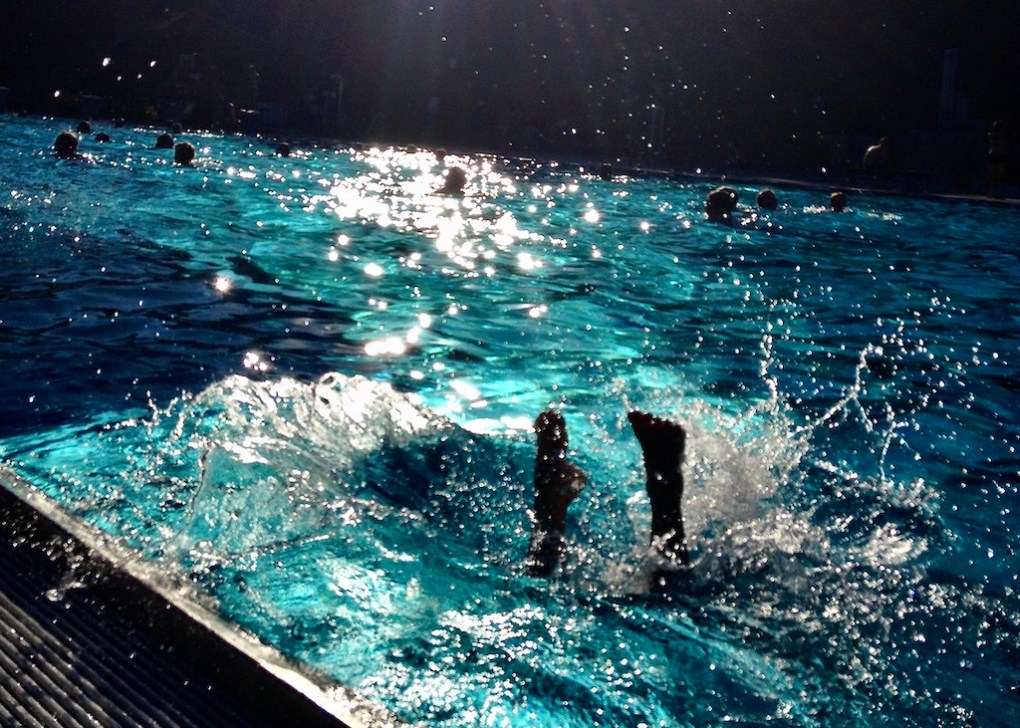 More effort directed to the grassroots would be a start. Many clubs struggling to get water space at an appropriate time and cost, making it harder to recruit and retain athletes and volunteers alike. Swimming is not just a sport, but a life skill !"

Swimming – a life skill – and tons of fun– Photo Courtesy: Craig Lord
On the last day of November, at a digital, culture, media and sport committee hearing on the future investment of national lottery funding, Peaty explained the current model doesn't adequately support lower-income families.
Peaty, a champion of athlete interests who is not taking part in the International Swimming League this year but has raised the issue of unpaid wages and urged swimmers to speak out and take action to ensure that the League does the right thing and remains viable, told the committee: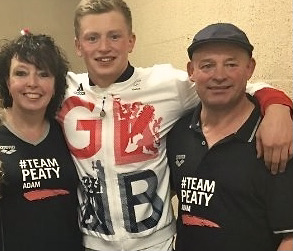 "It's solely on performance and your potential performance. But it doesn't take into consideration how much your parents earn, how much wealth they have". If I didn't get that [funding], I physically wouldn't be able to do the sport. I wouldn't have been able to do it. No way. Absolutely no way."

Adam Peaty – image – Adam Peaty and his parents Caroline and Mark at Rio 2016 – by Craig Lord
Peaty said he did not know what the right model was but emphasised the importance of supporting lower-income families with children who would be engaged in sport and world-class performance sport, would be potential medal winners but never reach that stage because they're forced to quit sport through lack of funds to cover their basic needs.
There is no thread but exchanges between SOS and Julie Bryan on twitter highlight the crisis that swimming root to branch is facing as we move towards the third year of a pandemic … here is one of those notes, noting the challenges clubs are facing: