W200Fr – Ariarne Titmus Punches Green-&-Gold Double Ahead Of Haughey Hong Kong High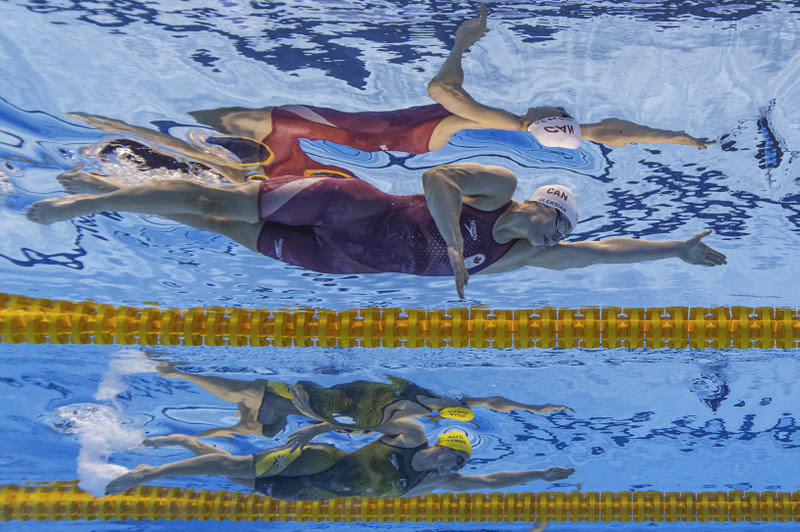 Tokyo 2020 Olympic Games, Women's 200m Freestyle – Ariarne Titmus, of Australia, played the same clever cat-and-mouse game she used to win the 400m crown last weekend to take a second title away from American Katie Ledecky with a 1:53.50 Olympic-record victory over 200m.
Titmus stayed in touch with the pace for the bulk of the race but refused to be drawn into a fight with Hong Kong pioneer Siobhan Haughey until she needed to pull the gloves on. And when she did, the knockout blow was delivered with a last-length split of 28.80 when only one other in the fight managed to scrape inside 29.5.
Fifth at the 50, fourth at the 100 on 55.85 when Haughey turned at the helm in 55.10, Titmus was third at the last turn 0.52sec away from Haughey, China's Yang Junxuan in second 0.05 ahead of the Australian, Penny Oleksiak, the 2016 100m champion and Canadian pace-setter down the first 50, 0.25sec away from Titmus.
Half-way down the decider, the 400m champion was drawing level with Haughey and then continued to roll towards her golden double destiny in a fashion and with a momentum that left no doubt that she was about to join Shane Gould (1972) and Susie O'Neill (2000) in the club of Aussie 200m champions.
Comparisons with Gould are being made in Australia because the 1972 legend counts the 200-400m double among her achievements, which Titmus can't actually match in Tokyo: Gould also claimed gold in the 200m medley in a display of World-record versatility, and collected silver in the 800-m freestyle and bronze in the 100m in Munich. That remains the only instance of one woman winning medals in five solo events at one Games. Gould also held the 100, 200, 400, 800 and 1500m freestyle records simultaneously. Never repeated.
Haughey, meanwhile, wrote her own line in history by becoming the first Hong Kong medallist ever in an Asian record of 1:53.92, which made her only the fourth woman to race inside 1:54 in a textile suit adrift the 1:53.09 world best by Titmus from Aussie trials, Allison Schmitt's 1:53.61 golden moment for her and the USA at London 2012 and the 1:53.73 in which Katie Ledecky kept the crown in American hands at Rio 2016.
Closest to the sub-1:54 crew was Oleksiak, who in 1:54.70 added a bronze to an Olympic medal account she opened as a 16-year-old at Rio 2016, where gold in the 100m free was backed up by silver in the 100m butterfly and bronzes in two relays.
Titmus said: "On the last lap I knew I had Katie (Ledecky) covered but Siobhan was the person that was there and I felt my legs starting to go but I'm happy to get it done.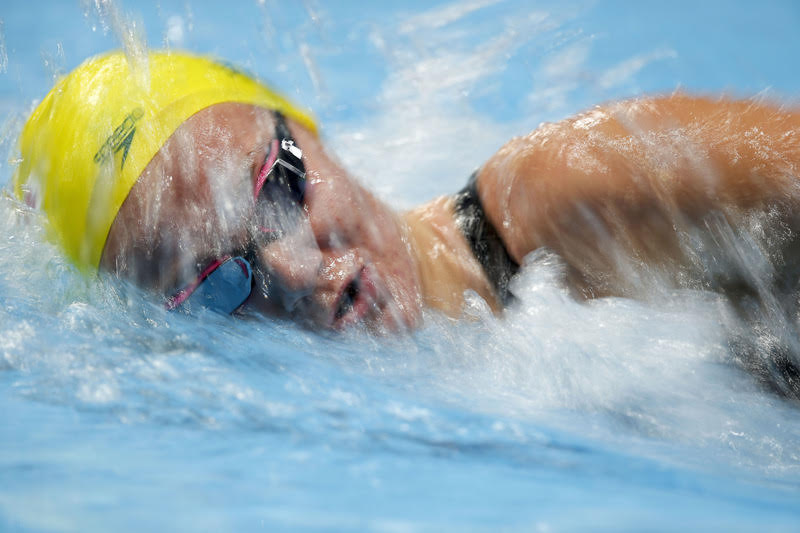 "I don't think it will sink in until I go home and have a rest – when you're in this situation you have to compartmentalise everything. Once I stop racing I will release everything, but now I'm thinking about going onto the relay and the 800m, I don't want to celebrate too much but I am really proud of what I've achieved. I feel so fortunate to be here and to do what I love. I'm from a small town in Tasmania and it just goes to show if you believe you can do something you can 100% do it if you work for it."

Ariarne Titmus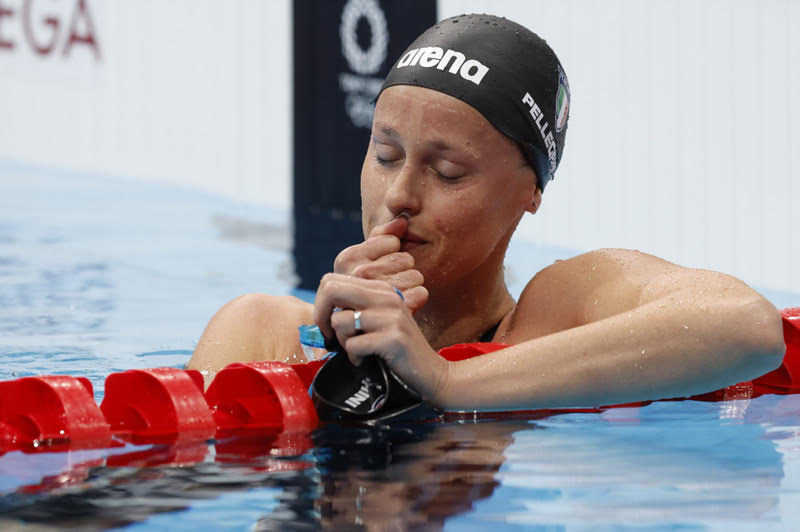 Shy of the podium, Yang came home in 1:55.01, defending champion Ledecky cutting her loses in fifth on 1:55.21 ion the way to the 1500m freestyle final as favourite later in the session.
The queen of 200m podiums over the past two decades, Federica Pellegrini, of Italy, closed her Olympic vault in seventh place on 1:55.91. The 32-year-old can look back with pride on a career that includes Olympic gold and silver in the 200m as well as eight podium places, topped by four titles, at World Championships 2005-1019.