W200IM – Yui Ohashi At The Double As The Hero Of A Home Games In The Pool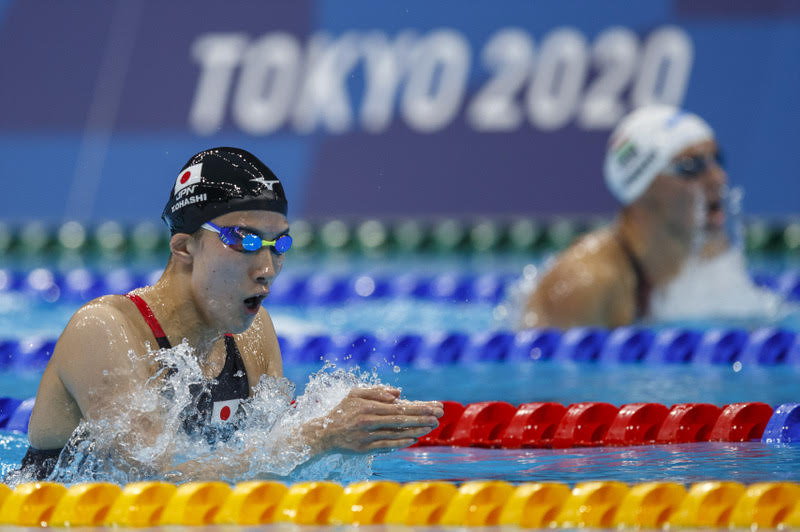 Tokyo 2020 Olympic Games – Women's 200m medley – A home Games, no better place to become the first Japanese woman to claim any double in Olympic waters: Yui Ohashi, with both medley crowns in her treasury forever, is the host's hero of the pool here in Tokyo.
Fifth at the turn beyond butterfly, Ohashi was never out of contention in a tight final that ended with the podium and fourth settled inside .7 and the first 5 swimmers home in just over a second.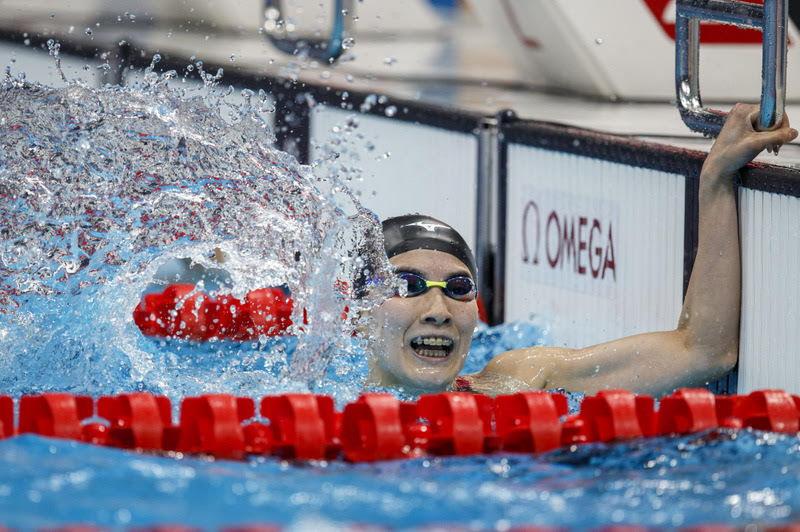 Americans Alex Walsh and Kate Douglass completed the podium in 2:08.65 and 2:09.05 respectively, Britain's Abbie Wood locked out at the touch in a personal best of 2:09.15.
As noted when Ohashi claimed the 400m gold at the start of the Games, she finished 40th in the 400m medley at national championships back in 2015 after a diagnosis of extreme anaemia that threatened her career. She persevered and is now a double Olympic champion.
Ohashi is the eighth woman to win the medley double after Claudia Kolb (USA, 1968); Tracy Caulkins (USA, 1984); Yana Klochkova (UKR, 2000 and 2004); Stephanie Rice (AUS, 2008); Ye Shiwen (CHN, 2012); and Katinka Hosszu (HUN, 2016). There was also Michelle Smith, of Ireland, who claimed both crowns in 1996 on her way to suspension for manipulation of a doping-test sample that contained more than it should in 1998.
Reflecting on her 400Im win, the 25-year-old Shiga Prefecture native said: "It didn't feel real until I was called the Olympic champion (before getting on to the podium). That's when it sunk in and I was overcome with joy."
After missing out on the Rio 2016 Games as she recovered from anemia, Ohashi finished runner-up in the 200 IM when she made her world championships debut in 2017 and also came third in the 400 IM at the 2019 worlds.
"After the last Olympics, I became more determined to be a leader through this event and I am confident that I've done that," she said.
Standing 174cm tall, Ohashi developed her skills under the tutelage of Japan head coach Norimasa Hirai, who saw great potential in Ohashi even though she was "a late developer".
Ohashi said words of encouragement from her mentor before the final settled her nerves. She said: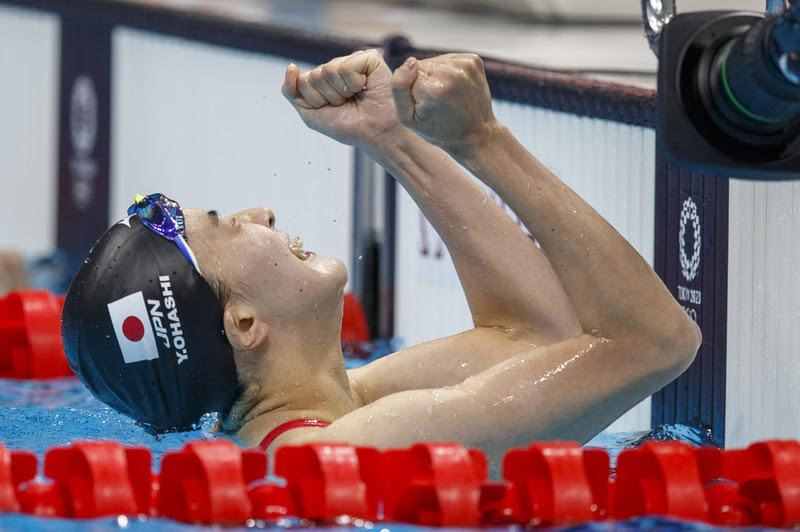 "He told me 'It's natural to get nervous so just go for it,' and 'don't look at what the other swimmers are doing and stick to your race plan, then you'll definitely be okay.' That calmed me down."

Yui Ohashi – by Patrick B. Kraemer
Ohashi thanked her parents for looking after her when she was battling anemia and also for the positive messages she always receives before and after the races, saying it was "a gold medal won by the whole family."
"I had some anxiety, but I swam well yesterday and I just tried to swim my way, believing in myself," she said. "Everyone in the (Japan swimming) team supported me so much, many people cheered me up when I was feeling down."
"It still feels like dream. It was really fun swimming and it was everything I'm swimming for."
There was no comparison with the Rio 2016 final, when Britain's Siobhan-Marie O'Connor rattled Hungarian Katinka Hosszu at the height of her powers with a 2:06.88 Commonwealth record to the champion's 2:06.58. At No 4 all-time performance, O'Connor is the only entry in the best 13 times ever swum, the rest all belonging to Hosszu.
The Hungarian was a far cry from all of that today, her 2:12.38 a time that ranks 139th on her list of best efforts and her slowest Olympic effort barring the heats at London 2012, when she clocked 2:14.
Like Federica Pellegrini in the 200m freestyle, Hosszu finished 7th in what may be one of the last Olympic swims of her career.