W100Br: Alaskan Hearts Melt As Lydia Jacoby Takes The Crown From Rio Queen King, Schoenmaker In The Middle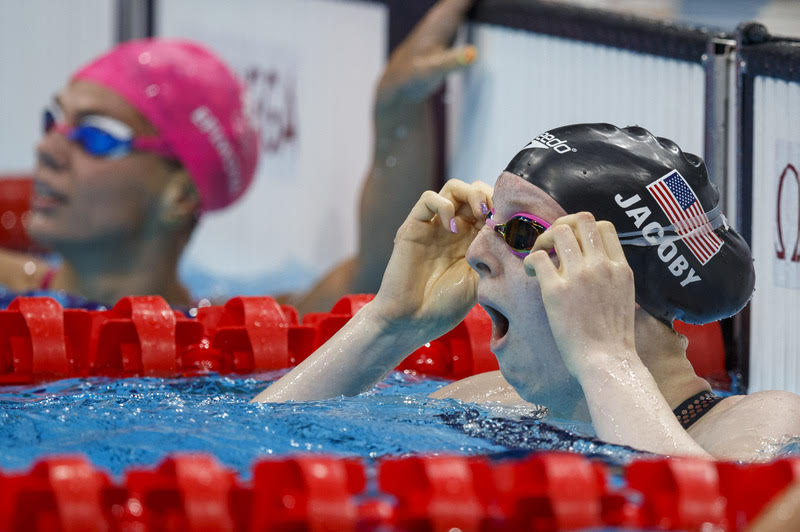 Tokyo 2020 Olympic Games, Women's 100m Breaststroke – Alaska is a land of majestic beauty with lots of water, often frozen but until today and the arrival as Lydia Jacoby in the pantheon of Olympic champions its been no more synonymous with swimming than a glacier in a desert.
Jacoby, a 17-year-old native of the 49th and most northern state of all those united, imposed her own climate change in the 100m breaststroke with a stunning victory over defending champion and teammate Lilly King, who settled for bronze and then hailed the new champion in a display of sportswomanship at its best.
As with so many races at these Games in a pandemic, it came down not to clock-watching but racing.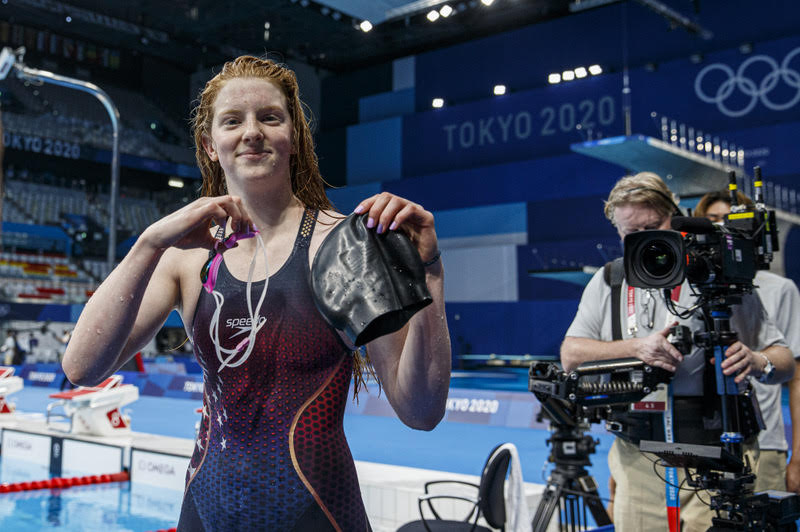 South African Tatjana Schoenmaker, who raced inside 1:05 for the first time ever in heats with an African record of 1:04.82, got to the turn at the helm in 30.41, King 0.3sec away, Jacoby there with her, just 0.03sec adrift. On the hunt for home, Jacoby clocked 34.21 and it was game over, the title here;'s in 1:04.95, Schoenmaker on 1:05.22 for silver, King the Olympic queen no more yet forever a champion who backed up with bronze five years on in a pandemic on 1:05.54.
"I was definitely racing for a medal. I knew I had it in me," said Jacoby, who hails from Seward (population: 2,733). "I wasn't really expecting a gold medal, so when I looked up and saw the scoreboard it was insane."
Only a handful of Alaska swimmers had even qualified for the U.S. Olympic trials, Paul Newberry in his AP report: Jacoby was the first to ever make the team.
"A lot of big-name swimmers come from big, powerhouse clubs," said Jacoby. "Me coming from a small club, in a state with such a small population, really shows everyone that you can do it no matter where you're from."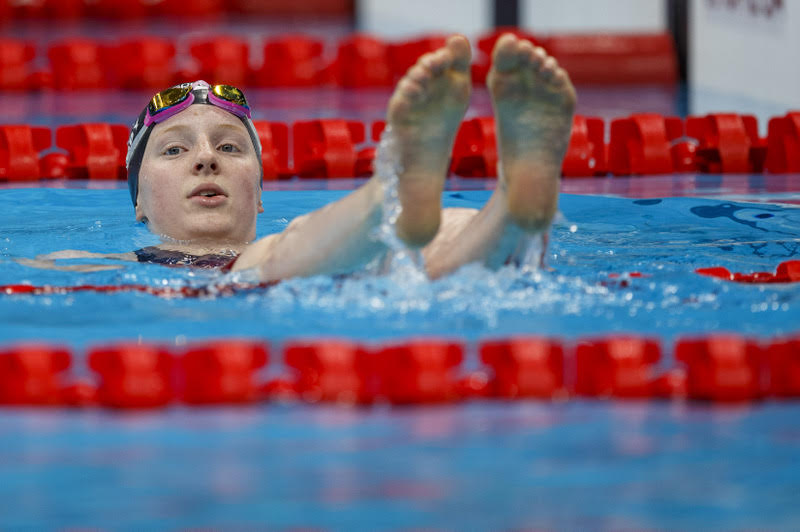 Schoenmaker reached across the lane rope to hug the new Olympic champion, who was gobsmacked by her accomplishment. King came to the rescue, hurtling across the lane lines to hail the new queen and raising Jacoby's arm aloft as if to say "… YES! It's you, let rip!"
"I'm so excited for Lydia," King said. "I love to see the future of American breaststroke coming up like this and to have somebody to go at it head-to-head in the country. I definitely knew she was a threat and saw a lot of myself in her effort."
Jacoby – Home Celebrations & Band Practice
Jacoby is heading into her senior year of high school in one of her country's most remote outposts. In the pandemic, she had to up sticks and settle in Anchorage two and a half miles from home just to find a pool that would accommodate her.
Back home, the emotions flowed:
And here's what young Lydia Jacoby hets up to in her spare time: