M100 Back – Evgeny Rylov 51.98ER Ends 29-Year American Bull Run As Kliment Kolesnikov Makes It A 1-2 For Team Tchaikovsky (& A Russian First … Shhhh)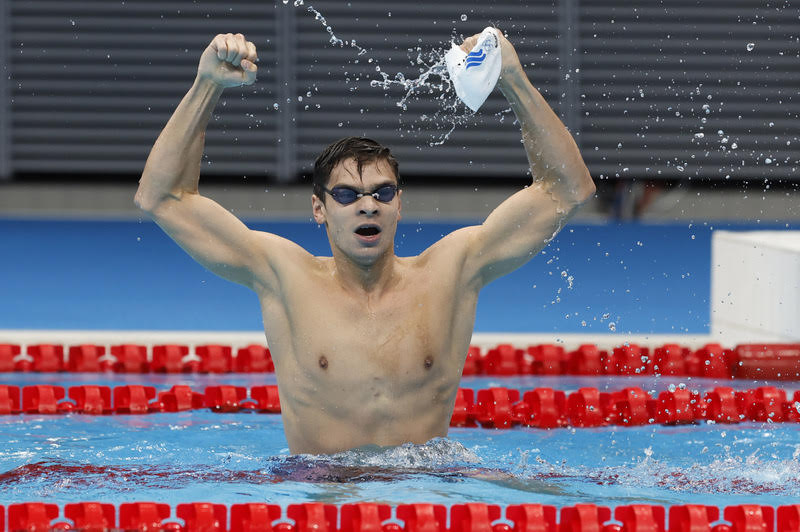 Tokyo 2020 Olympic Games – Men's 100m backstroke – The bull run is done … Evgeny Rylov, with back-up from Team Tchaikovsky mate Kliment Kolesnikov brought to an end a 29-year streak for Americans on backstroke with a tight 1-2 finish in a 51.98 European record to 52.19, defending champion demoted to bronze this time round in 52.19.
Rylov is the first Russian winner of the crown since the 100m was introduced in 1904.
The last time the U.S. did not top a men's backstroke podium we were in Barcelona. It was 1992 and Canada's Mark Tewksbury in the 100m and U.S.-based and raised Martin Lopez-Zubero in the 200m kept the Stars and Stripes at bay.
In Tokyo, its Team Tchaikovsky: the great composer's majestic Piano Concerto No. 1 floated across the waters of the Aquatics Centre today to mark the victory of the first Olympic swimming gold for a Russian man since 1996, in the days of Alex Popov and Denis Pankratov.
Why no Russian anthem and flag? In 2019 the World Anti-Doping Agency (WADA) sanctioned Russia as whole for state-backed doping misdemeanours and organised obfuscation of anting-doping authorities and WADA Code signatories.
The sanctions sidelined many Russian athletes for the 2018 Pyeongchang Winter Games. Russians in Tokyo are wearing blue, red and white uniforms, the colors of their flag. But they are not displaying the Russian flag, which has been replaced by one featuring the Olympic rings. Athletes are referred to as those from the Russian Olympic Committee (ROC).
Rylov and Kolesnikov will doubtless have been aware of all of that but may feel that urine samples being passed through plugholes from the real Olympic testing lab to the hidden one behind a wall in the control of Russian security services to be rather remote from their experience.
Before the Tokyo 2021 generation, the last Russian to win a medal in the event was Arkady Vyatchanin, who took joint bronze in 2008, while Viktor Kuznetsov* took silver at a home boycotted Games in Moscow in 1980 just two years after he was disqualified from third and sixth-place finishes at the 1978 world championships in Berlin because he failed doping control.
Speaking through an interpreter in the mixed zone after the race, Rylov said: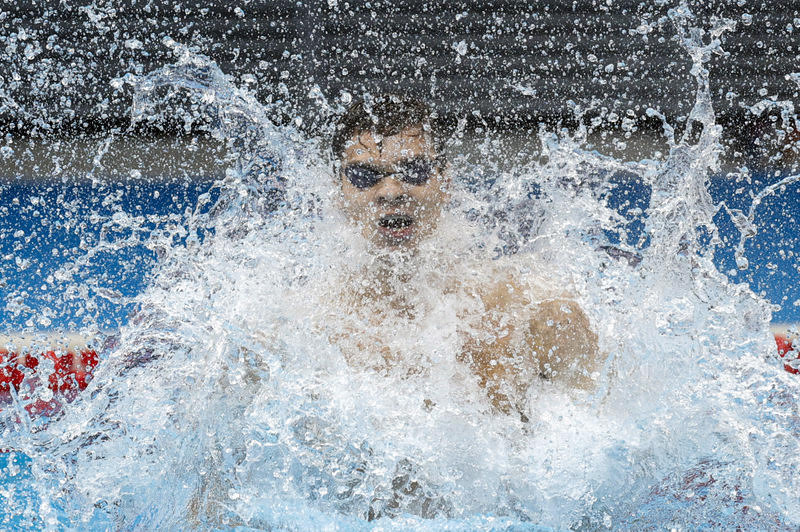 "I'm full of emotions after the swim. Now I've come here but I don't realise that I'm an Olympic champion. Yesterday I felt bad, not physically but in general, it just was not good. Today, I pulled myself up and, thank God, I made it, so I'm really happy that I concentrated and focused on this race."

Evgeny Rylov – photo by Patrick B. Kraemer
The chance of a Rylov double is strong: Rylov is an even 'better' 200m man. Just as he had done at Europeans, Rylov progressed through the rounds as if he were shy of best form. He just did enough in Budapest in May and now again here. Expect the same pattern in the 200m.
Out near the edge in Lane 2, Rylov turned in 24.96, just adrift the 24.90 of Kolesnikov in the middle of the poo with Murphy. After that it came down to the title to come: the 200m man just kept rolling and the big sprinters could not match the staying power of the slighter man.
Post-battle, Rylov revealed that he'd been working with Kolesnikov to pick up his sprinting pace. The two had long worked together in coaching teams that extend to the Energy Standard Team linked to the International Swimming League and its founder Konstantin Grigorishin.
"It started in 2018," Rylov said. "I was concentrating on the 200 backstroke but then the 100 came up. When I understood that Kliment was winning, I decided that I didn't want to lose and I decided to push the 100 more."
Murphy's bronze after double gold at Rio 2016 ended the streak started at a home Atlanta 1996 Olympics by Jeff Rouse and carried through by Lenny Krayzelburg (2000), Aaron Peirsol (2004/2008), Matt Grevers (2012) and then Murphy, who, gracious on loss of the crown, said: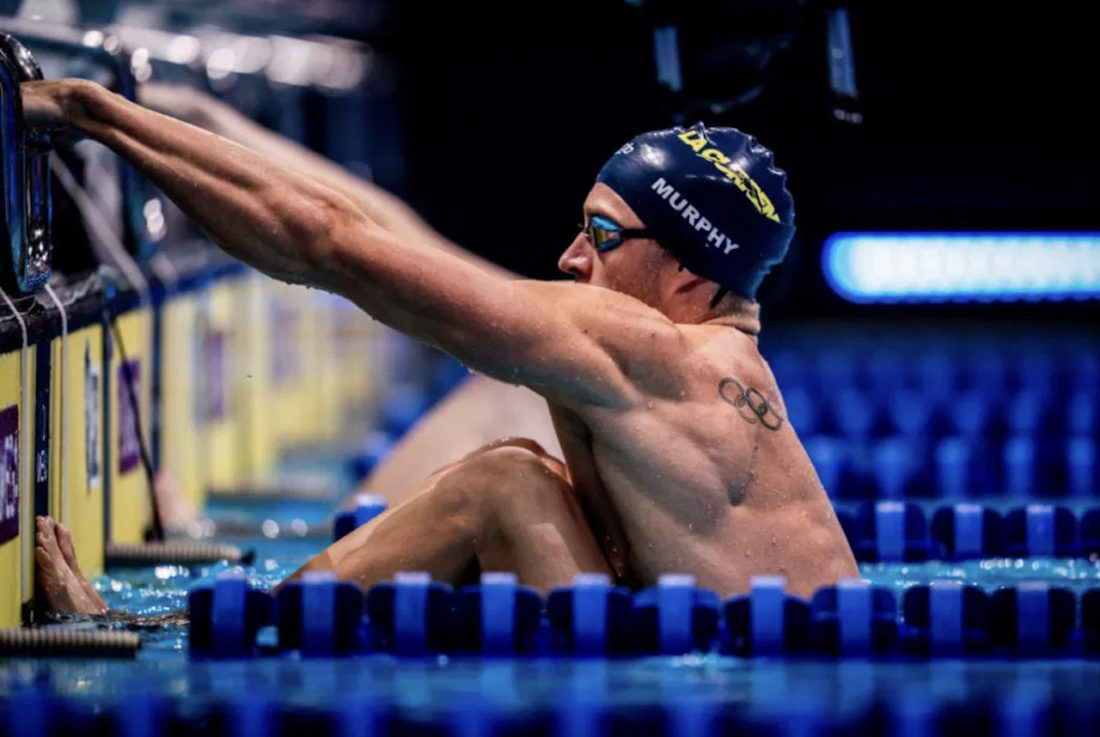 "It's definitely a mix of emotions. Being third in the world is no shame, but obviously you want to go out there and win. That was the best I had this day. Hats off to the Russian guys."
Evgeny Rylov (ROC) 51.98
Kliment Kolesnikov (ROC) 52.00
Ryan Murphy (USA) 52.19
Thomas Ceccon (ITA) 52.30 ….

The Result In Full