W100Bk – Kaylee McKeown Rattles WR As Aussie Pioneer Champion In First Olympic Sub-58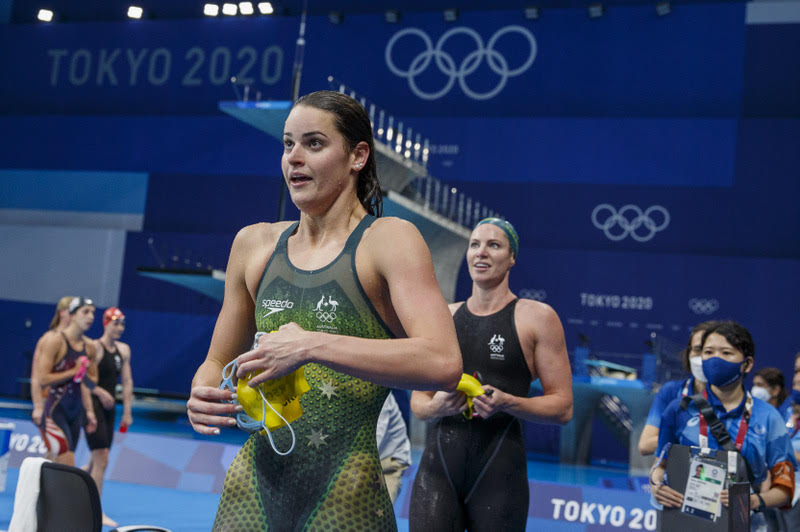 Tokyo 2020 Olympic Games, women's 100m backstroke – Kaylee McKeown joined the list of Dolphins backing up thunderous trials performances with towering Olympic triumphs in Tokyo when she rattled her own global standard with an Olympic-record 57.47sec that made her the first Australian ever to claim the crown.
During the rounds, the Games record fell four times, three of them in heats, first by Canada's Kylie Masse, then American Regan Smith, then McKeown, before Smith reclaimed the standard in her semi.
Come the showdown, however, neither the American sub-58 pioneer nor anyone else was able to cope with the second-length fire unleashed by McKeown, 20.
Just 0.02sec shy of her own World record at the touch for gold, McKeown was out in 28.20, Masse on 27.91 at the helm, Smith on 28.24 a touch shy of her teammate Ryan White. McKeown gathered momentum off the wall and proceeded to dismiss one threat after another, her 29.27 a half a second sharper than any of rivals.
Masse and Smith both returned in 29.81, White in 30.31, the podium completed by the Canadian in 57.72, and the 2019 World-record setter, on 58.05, White locked out on 58.43, holding off the second Aussie in the hunt, Emily Seebohm, by 0.02sec. Seebohm is racing at her fourth Games.
The first two home at the European Championships in May, Kathleen Dawson, of Britain, and Kira Toussaint, of The Netherlands, left their best in Budapest and finished on respective times of 58.70 and 59.11, Israel's Anastasia Gorbenko last home in 59.53.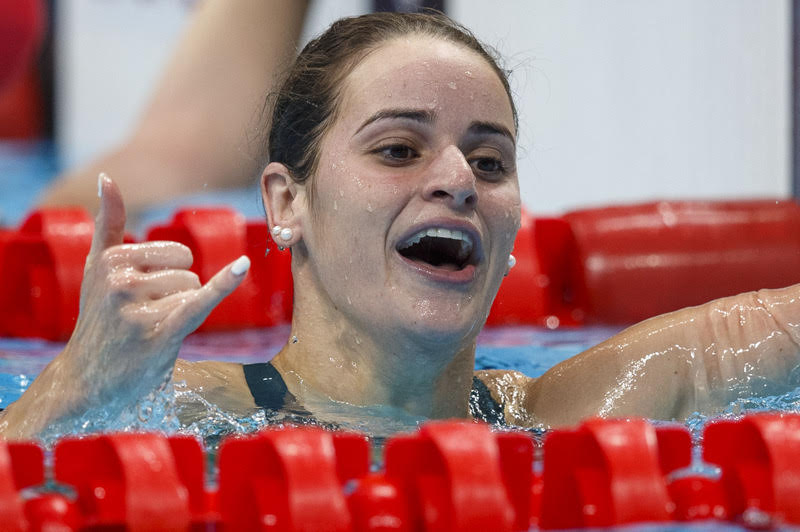 McKeown emerged from the first Olympic 100m backstroke final to produce not only one but two sub-58sec efforts, to say: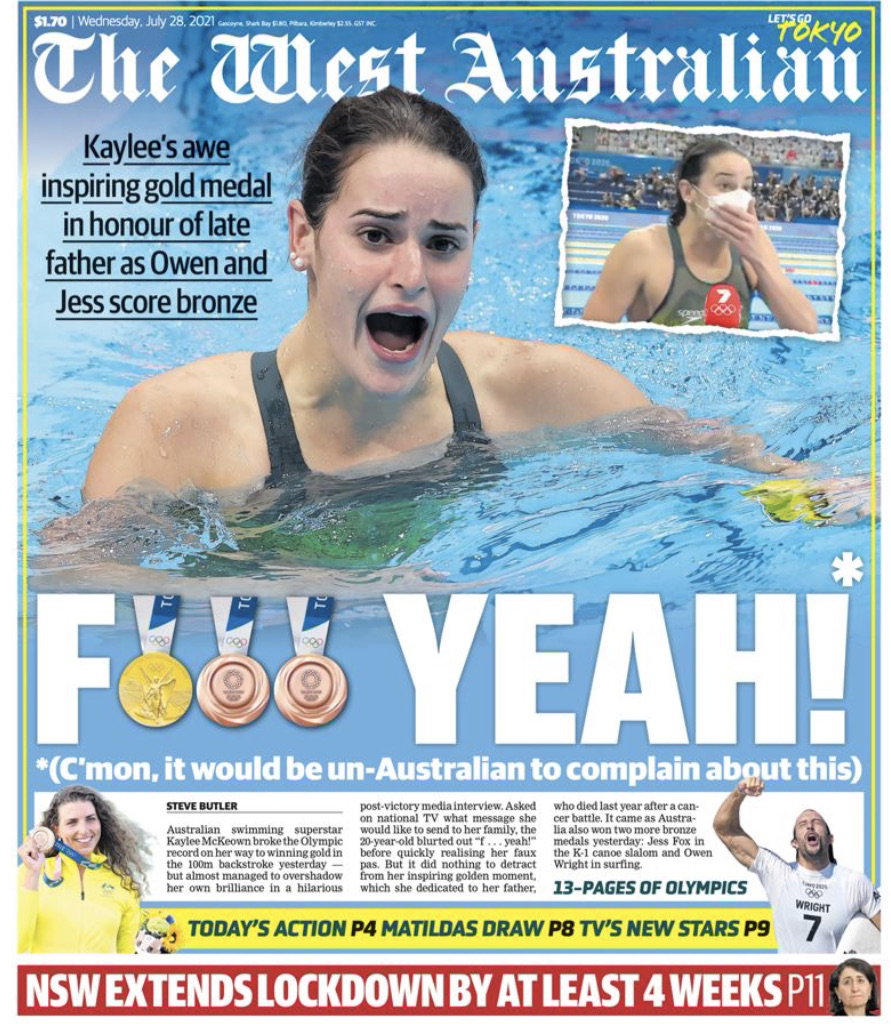 "My legs were definitely hurting in the last 20m to go. I'm sure that would have been pretty noticeable on the TV. But I've trained for that. I knew that I had a really strong backend and the chance to be on the podium today. I'm just thankful that I've come away with the position that I have."
Seebohm paid plaudits to her younger teammate with a warm-ups for the expletive to come that ball but burst the Aussie social-media barometer: "To see Kaylee do it was so – I want to say 'effing' special. It was. It was so effing special," she said.
Kaylee McKeown then dropped an f-bomb in a live TV interview – thus removing Ariarne Titmus' coach Dean Boxall from the top of the social-media hit parade with this: