O'Callaghan Pops Pellegrini 2009 World 200 Free Record With 1:52.85 Blast Past Aussie Olympic Champ Teammate Titmus For Dolphin 1-2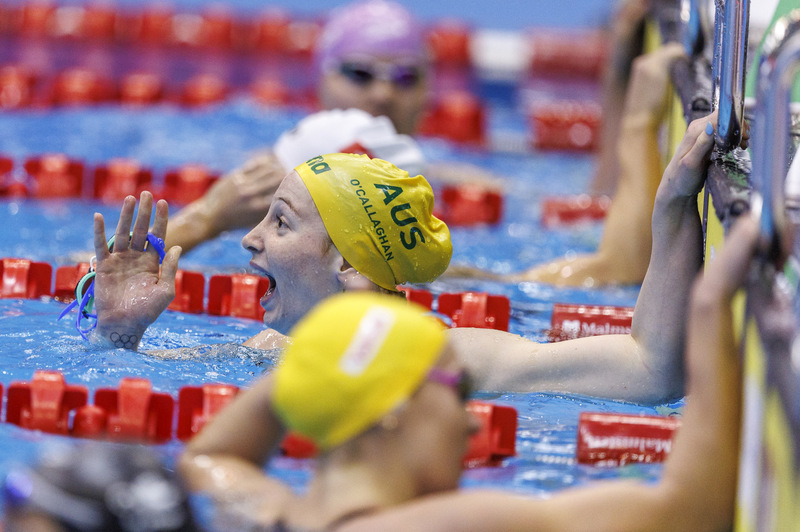 Mollie O'Callaghan goes down in history as the swimmer who got the better of legendary Italian queen of 200m free racing Federica Pellegrini on the clock: 1:52.98 is gone, replaced by a 1:52.85 from the Australian and her sizzling 28.11 last-length comet. Overhauled but a fast arm away, teammate and training partner Ariarne Titmus clocked 1:53.01 for a Dolphin 1-2.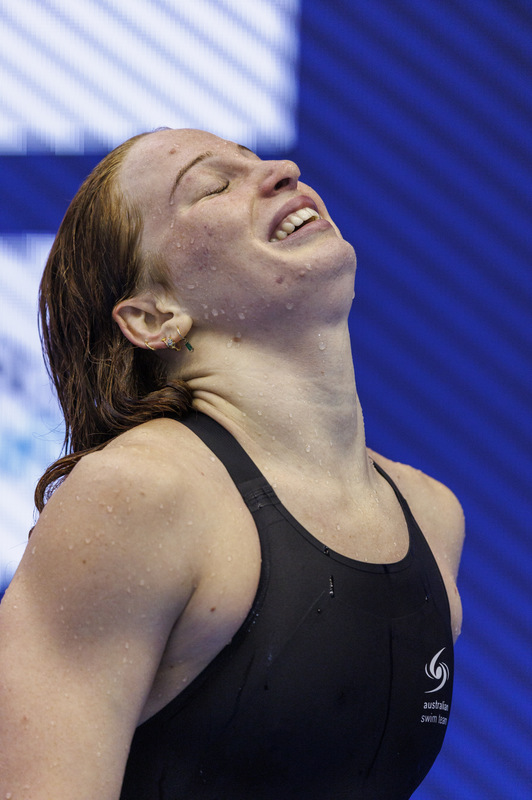 O'Callaghan had shown intent at trials a month ago when she pipped her teammate and Olympic champion Titmus in the 200m free but had sustained an injury she thought would keep her from best in Fukuoka.
It didn't and she's now the best there's ever been on the 200m clock. Both Australians, coached by Dean Boxall, swam smart but the new champion swam the smartest offall in relation to her toolbox of skills required when a sprinter (52 flat 100m swimmer and reigning 100m World champion) takes on a 3:55 400m racer and Olympic 200m champion.
O'Callaghan shadowed pace-setter Titmus, who at half way on 55.23 was inside Pellegrini's 55.60 split from Rome 2009 and the shiny suits circus of a summer that featured 43 global standards in eight days courtesy of non-textile booster kit.
There was never any doubting Pellegrini's status as the supreme 200m free racer of her era but put such a giant in the suit that assisted and it was clear her times would last the test of time. O'Callaghan called time on all of that today after chasing Titmus down on the way to the end wall, the silver gone in a lifetime best of 1:53.01 as the second home in an Aussie 1-2, Canadian Summer McIntosh taking bronze for Canada in a World Junior Record of 1:53.65. Olympic silver medallist Siobhan Haughey was locked out in 1:53.96.
Pellegrini had the top three times ever swum in World-Championship waters before the final this evening in Fukuoka. Now, the Italian had one entry left in the top 5, her former world record the second-best time ever yet.
Mollie O'Callaghan emerged from the race of her life to say: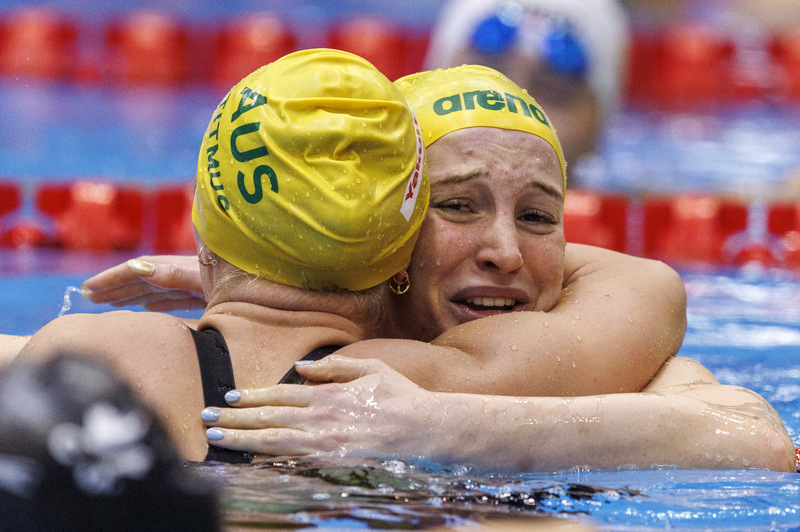 "Heading into this, I've said this many times, I just really wanted to have fun and enjoy it and try my best. I want to try Some new race plans, follow (coach Boxall) Dean's race plans and to come out with a world record was really unexpected for me. He trains me for this, I can't share any of his secrets. But just following him and communicating really led to this moment.

"I was a wreck afterwards. I kind of looked and I was like 'is that me or not? I couldn't really explain it at the moment. There were tears, there was happiness, it was very mixed emotions. And I'm just so proud of myself to do that. And it was just such an unexpected moment for us."

Mollie O'Callaghan – by Patrick B. Kraemer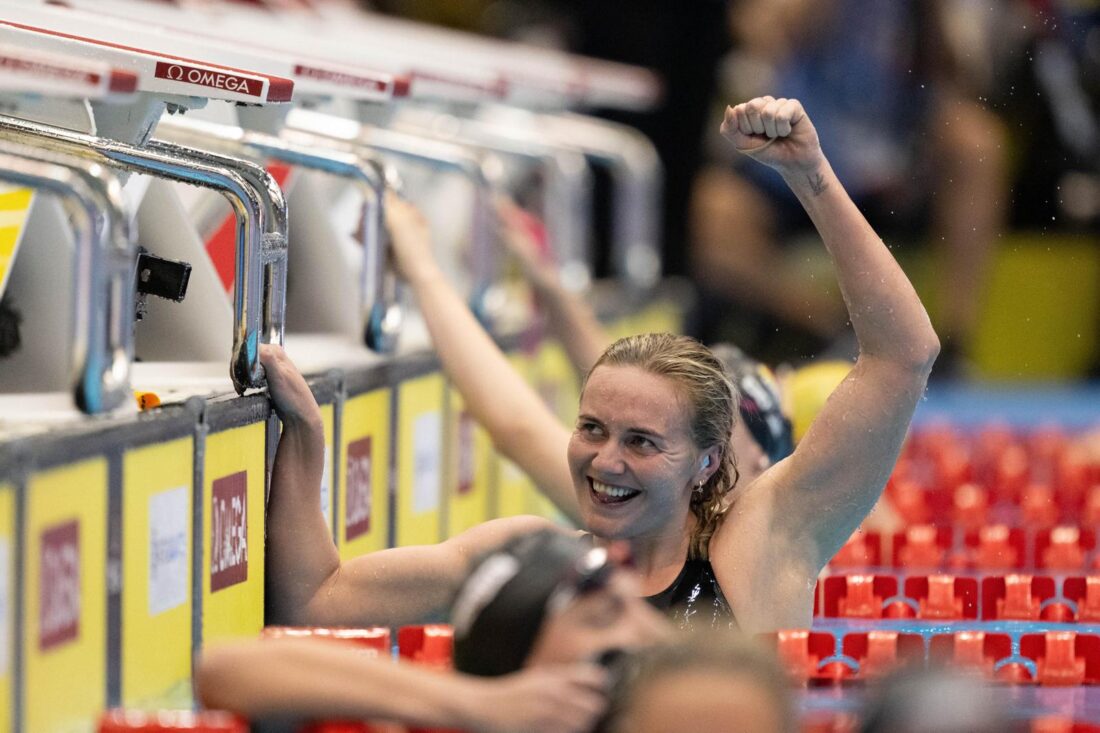 Titmus wore her champion heart and mindset on her sleeve, honest and pragmatic as she said:
"To be honest, I wanted to win that. I thought that I had a great swim in me and that was a great swim to PB but Mollie swum exceptionally well so she deserves that gold.
"Of course, if you're not to win it's great having someone else in Australia on top of the podium.
"It's one-two for our country. We're having a great meet here and I'm just blessed I get to contribute to the success of the team."
O'Callaghan Storm & The Splits Compared:
27.34; 55.60 (28.26); 1:24.38 (28.78); 1:52.98 (28.60) Pellegrini 2009 WR
26.93; 55.94 (29.01) 1:24.74 (28.80) 1:52.85 (28.11) O'Callaghan 2023 WR
26.72; 55.23 (28.51) 1:24.00 (28.77) 1:53.01 (29.01) Titmus
The Race:
Gallery – Live in Fukuoka, Patrick B. Kraemer / MAGICPBK