Alex Baumann Brings Medley Of Talents To His New Role As CEO of Swimming Australia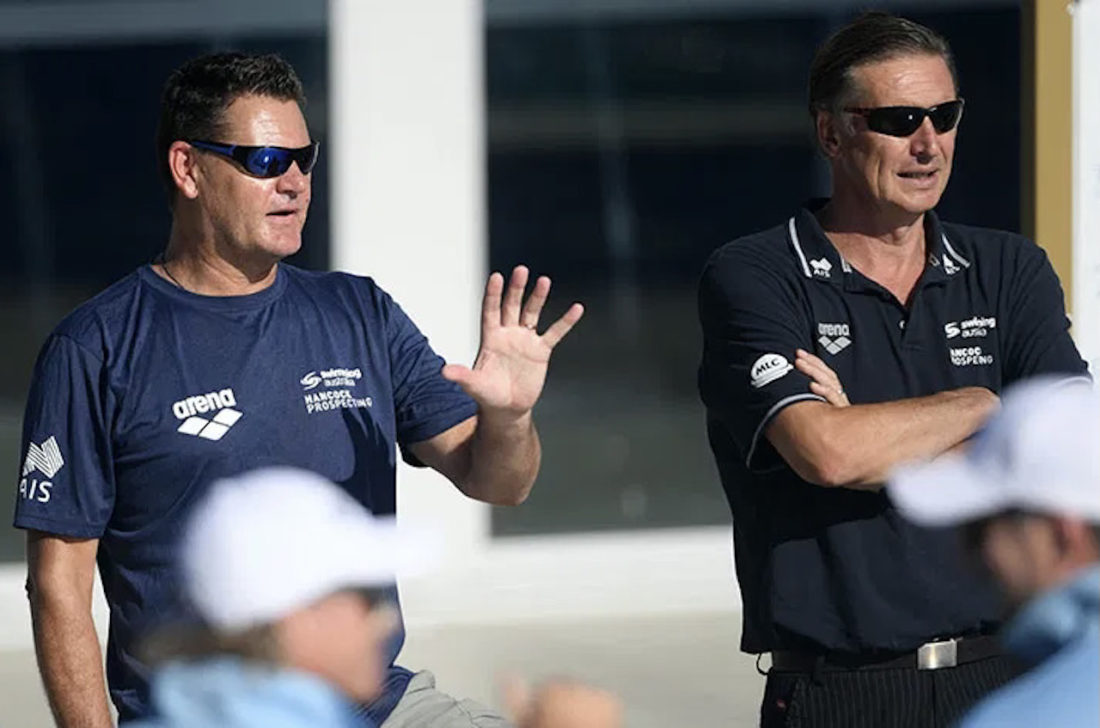 Alex Baumann, the Canadian double Olympic medley champion of 1984, has been appointed Chief Executive of Swimming Australia. Currently Swimming Australia's Chief Strategist, Baumann will take up his new role in May.
His arrival as chief executive places the two top leadership positions at the organisation in the hands of great swimmers whose achievements resonate yet: Kieren Perkins is current Swimming Australia President.
Baumann moved back to Australia to take up his strategist role in January 2018 after a spree in New Zealand as head of performance, all sports. More about Baumann and his swimming days below the Swimming Australia statement.
Alex Baumann said he was thrilled with his new role:
"We are Australia's most successful Olympic sport, but I want to see us become a leading sport within the fabric of the country. Having led our high performance team for the past few years, of which I am extremely proud, it is great to be able to put my CEO hat on again and take on the role leading the organisation into the future. I am really looking forward to working with Kieren, our Board and our Member Organisations to reach our collective goals."

Alex Baumann – image – Alex Baumann returned to Australia in early 2018 after a spree as performance head to New Zealand sport – YouTube still
Expressing its delight at Baumann's leadership to come, Swimming Australia issued the following statement:
Alex Baumann, the current Swimming Australia Chief Strategist who leads the high performance arm of the organisation, is a Canadian native who won gold medals in the 200m and 400m individual medley at the 1984 Los Angeles Games.

With a wealth of knowledge in elite sporting organisations, he is the former Executive Director for the Queensland Academy of Sport and Chief Executive Officer of Queensland Swimming.

After returning to Canada to head up its high performance sport program (Own the Podium), Alex Baumann was then appointed as Chief Executive of High Performance Sport New Zealand and is credited with helping New Zealand achieve its greatest ever Olympic team performance in Rio in 2016 with 18 medals.

Swimming Australia President Kieren Perkins congratulated Baumann on his appointment, noting he was a standout candidate from within the initial internal recruitment process.

"In our recruitment process, we initially asked for expressions of interest from within our own Member Organisations and Executive team," Perkins said.

"The Board felt we had strong talent from within our own swimming ranks and wanted to explore that further before casting the net wider if necessary. Alex has extensive experience both within leadership roles across other organisations and high performance sport, and I think his credentials speak for themselves. He is highly regarded, not just within Swimming Australia, but with all our Member Organisations and impressed us with his vision for our sport

Kieran Perkins
"His current role means he already has an important strategic influence on the organisation and we are very excited to see him transition into the CEO role.

"One of the first jobs Alex will undertake is a strategic review of the business with an eye on Paris and beyond.

"I would like to thank Tim Dempster for the exceptional work he has carried out in the role as interim CEO, Tim will now return to his role as Chief Operating Officer."

Alex Baumann said he was thrilled to be appointed as CEO.

"We are Australia's most successful Olympic sport, but I want to see us become a leading sport within the fabric of the country," Baumann said.

"Having led our high performance team for the past few years, of which I am extremely proud, it is great to be able to put my CEO hat on again and take on the role leading the organisation into the future.

"I am really looking forward to working with Kieren, our Board and our Member Organisations to reach our collective goals."

Alex Baumann will formally begin the role in May.
From the archive – Craig Lord – 2007
Alex Baumann & Dr Jeno Tihanyi – Legends & Lore In The Making
The "we" in just about any quote you care to dig out of the archive of Alex Baumann's great swimming career refers to the brain behind one of the most versatile performers in the sport's history: Dr Jeno Tihanyi, whose death was reported yesterday (March, 2007).
They had a very special partnership, one in which no stone was left unturned, one in which there was literally never a wasted stroke swum. The discipline was immense, the care taken awe-inspiring.
Baumann's achievements stemmed from a step-by-step career plan that was painstakingly mapped out by Tihanyi. Every stroke taken in training was rehearsal for getting the very best out of Baumann that was possible. The strategy reaped splendid rewards.
"That I'm the person I am today is largely responsible to him, particularly in terms of the discipline required to achieve and to focus on excellence and the setting of goals," said Baumann, who now runs Canada's Summer Olympics programme. "It's obviously a difficult time, but I'm sure his legacy will live on."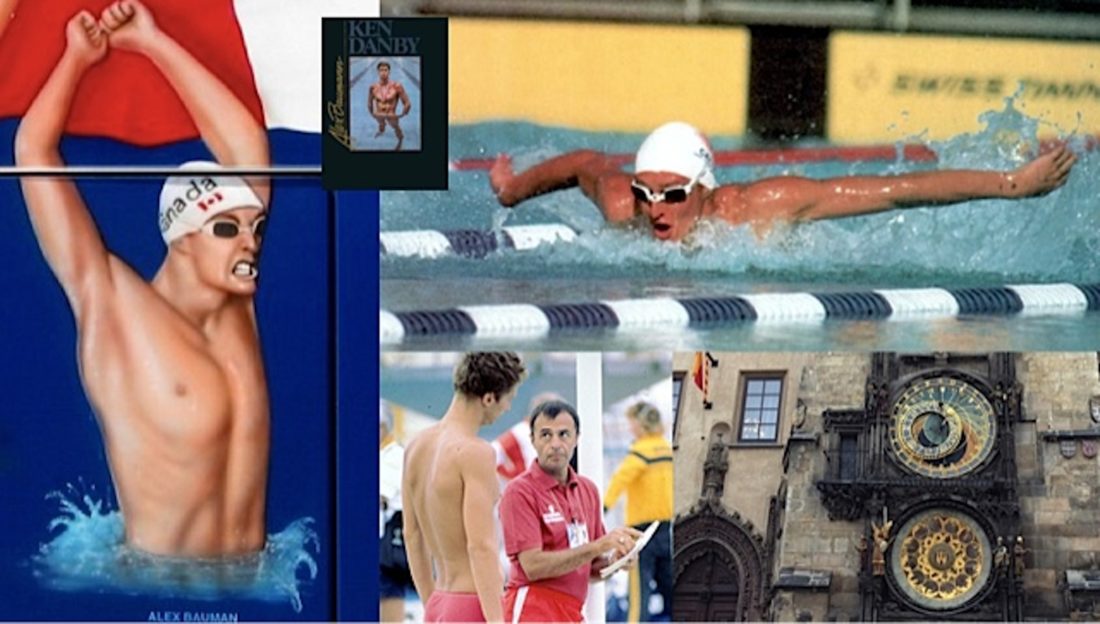 A full-time professor at Laurentian University on top of holding down full-time coaching duties, Tihanyi demanded more than most of his swimmers but led by example, setting himself pioneering standards. "He was so detailed," said Baumann. "All the workouts were meticulously planned."
Tihanyi's coaching achievements included 16 world records, being named Canadian swim coach of the year four times and induction to the Canadian Hall of Fame.
Nick Thierry, the editor of SwimNews magazine, owner of SwimNews.com and a former coach, said that Baumann and Tihanyi formed "the greatest athlete/coach relationship that I've known. He (Tihanyi) was a hard-driving, take-no-prisoners kind of a guy. Baumann was also a driven guy who believed in his coach and who had enormous talent. Put them together and it was just fireworks."
Tihanyi began to teach the future Olympic champion when Baumann was just 9 and nurtured him to two medley gold medals in world-record times at the 1984 Los Angeles Olympics. A native of Hungary, Tihanyi had a PhD in early childhood development, skills that proved valuable beyond the pool the year before the 1984 Olympic Games when Baumann's father died.
"He was a great friend, and certainly after my father passed away in 1983, he became like a second father to me," Baumann told Canadian reporters.
Tihanyi empathised, perhaps, with Baumann's past, the swimmer's family having fleed communist rule in Czechoslovakia in 1968. Baumann's father also worked as a professor at Laurentian University in Sudbury, 350 miles north of Toronto. Alex baumann studied there, majoring in political science.
Archive footage showing Tihanyi on the Sudbury pool deck and in the gym with Baumann and other squad members hints at the intensity of work and the high level of discipline. As the coach gathers his team around a blackboard to explain the set and what it will mean to the squad's physiology, there is a sense of study about proceedings.
There is room for play too, however. At one point, the coach turns to the camera and says of Baumann: "He's a regular clown. He likes to pull stunts. I sometimes wonder how he dreams these things (up). It's early in morning here and he's screaming as Tarzan used to do to break the monotony of it all. That's not a weakness, it's a diversion."
Baumann needed diversion at that time in life: his brother committed suicide in 1981 and his father died a little over a year later. During a stint at Indiana in the US, the swimmer sustained a serious shoulder injury. Unable to continue training, he returned home to Sudbury. Tihanyi was waiting with a special strengthening programme for the swimmer that he had designed to build up the loose muscle around the joints and minimise the pain in the long-term.
At the time, the young Baumann saw the work that his coach did as helping to build life skills that would stand him in good stead "for the olympics, or wherever, anything in life".
Tihanyi believed in steady, constant and consistent development of his charges and understood the need for a stable world beyond the pool if success was to be forthcoming in it.
At age 13, Baumann reached his first senior national final in Canada, finishing sixth over 400m medley. At 14, he won two silver medal at winter nationals and repeated the success at summer nationals the same year. It was 1979, and Canada, having hosted the 1976 Olympic Games, was about to be locked out of the 1980 party by political boycott.
Between 1981 and the end of his retirement announcement in January 1988, Baumann won 22 consecutive national medley crowns but those were the tip of an iceberg of talent and versatility: at a time when the world knew him for medley, Baumann raced, freestyle (sprint and distance), backstroke, breaststroke and butterfly, winning 34 national medals across all disciplines and holding 32 Canadian records in sprint and distance freestyle and medley. He was a 51sec 100m freestyler, a 3:56 and 15:39 400m/1500m man, a 2:19 breaststroker, a 2:02 flyer.
Above and beyond all of that, Baumann set six world medley records, four over 200m and two over 400m, took both medley crowns in Los Angeles 1984 and won five Commonwealth titles.
Dr. Tihanyi's induction into the Canadian Olympic Committee Hall of Fame came in April 2004. The following is part of the nomination paper:
"Dr. Jeno Tihanyi's coaching career in Canadian swimming spans a remarkable 44 years. Well known for his popular coaching philosophy not to push performance, but rather push improvement, Dr. Tihanyi has been part of the successful development of numerous elite swimmers in Canada.
"Born in Hungary in 1936, Dr. Tihanyi's lifelong interests in child development and physiology introduced him to coaching in swimming. He is a level three certified swim coach with a doctorate from the University of Alberta.
"Dr. Tihanyi began his coaching career with the Vancouver Amateur Swim Club in 1964 before joining Laurentian University in Sudbury as Head Coach. By 1979 Dr. Tihanyi was coaching for Canada at international events including Tour teams, Pan Pacific Championships, and the Commonwealth Games.
"The relationship Dr. Tihanyi forged in the early 1970's with a then nine-year-old Alex Baumann, however, proved to be an exceptional and winning combination. Baumann went on to become one of Canada's greatest swimmers, winning two Olympic gold medals in Los Angeles in 1984.
"Dr. Tihanyi's coaching achievements include 16 world swimming records. He has earned numerous coaching accolades including being named Canadian Swim Coach of the Year four times and 12 provincial and national Awards of Excellence. Dr. Tihanyi's work at Laurentian University earned him recognition as OUA Coach of the Year in 1990, and OWIAA Coach of the Year in 1994."
Tihanyi, known as "Doc" in the Canadian swim community, died on Sunday in Sudbury after a long battle with cancer. He was 72. Baumann was with Tihanyi and his wife Cathy and their three sons when the husband, father, coach and doctor passed away.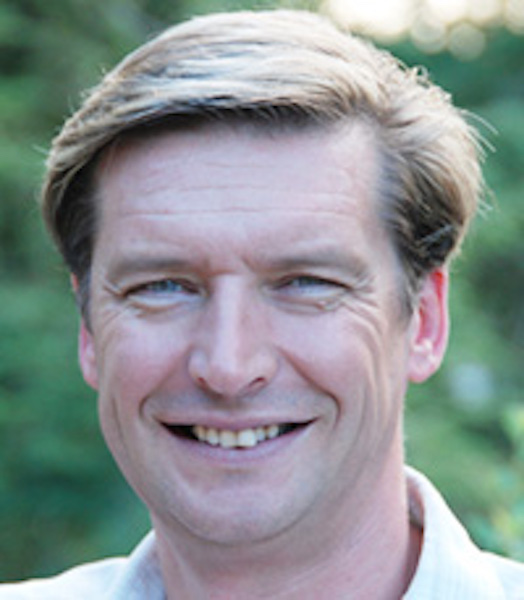 Impact Award
In 2011, received the IMPACT award at the Big Splash awards gala of Swim Canada in Toronto.
"Alex Baumann is a true Canadian hero. He has inspired so many Canadians with his accomplishments in and out of the pool and was a huge part of making others in our sport dream of becoming the next Olympic champion," said Pierre Lafontaine, CEO and National Coach for Swimming Canada.

"When you combine the impression he had as a swimmer with what he has done as the head of Own the Podium, Alex demonstrates the highest qualities of leadership within our sport."

Alex Baumann
An officer of the Order of Canada since 1984, when he claimed the 200m and 400m medley Olympic crowns, Baumann returned to Canada (from Australia) to take over the Road to Excellence program, now known as Own the Podium. He then took up the lead performance role across all Olympic sport in New Zealand and presided over what in swimming in that country were troubled and tumultuous times. He now heads back across the water for a performance job well worth keeping an eye on.