Adam Peaty Adds To The Legend: He Now Has The 60 Best British 50m Breaststroke Blasts In History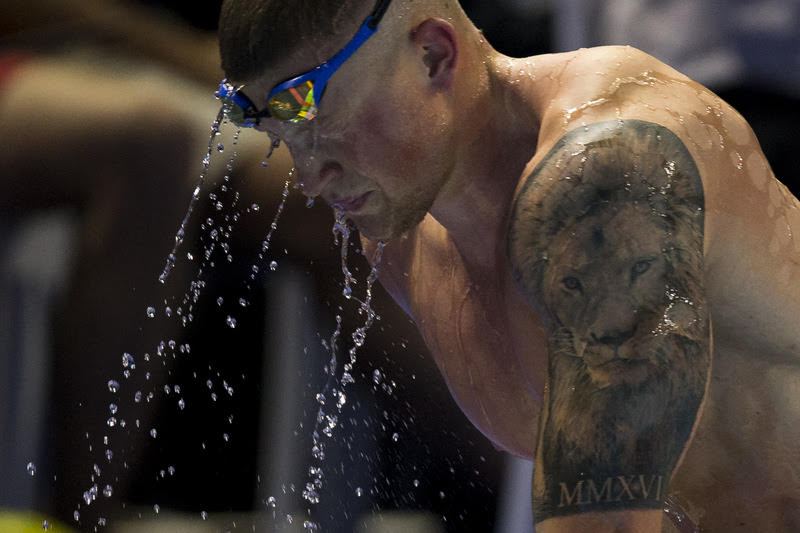 Adam Peaty is into dominance on the clock in sprint breaststroke races, as we know, his latest stunning stat-within-a-stat milestone proving the point with a twist at the Manchester International Swim Meet today: he now holds the all-time best 60 swiftest 50m breaststroke swims by a Brit.
James Wilby is now 61st on the British performances list with his career best from 2019 after Peaty added two more sub-27sec efforts over 50m breaststroke to a personal vault that now includes 46 sub-27 swims – and two sub-26sec ones inn peak form in pursuit of one of his three world titles inn the dash.
The Olympic champion over 100m, Adam Peaty clocked 26.99 in heats this morning a day after two 58.8s over two lengths on the opening day of action in Manchester. In the final this evening, it was 26.75, a time that only eight other men have ever bettered in history, in case anyone were to think that being 0.8sec outside his World Record was somehow unimpressive.
With Adam Peaty the only swimmer surging above the 900-points mark on day 2, James Wilby found himself more than a second adrift, on 27.79, with David Murphy third on 28.18.
A day after an impressive career-high 2:22.7 in the 200m breaststroke, Abbie Wood became the 10th British woman to break 1:58 over 200m freestyle with a another personal best, of 1:57.96. Wood is improving across the board: just the ticket for any who aim to show might win medley. Her fine effort kept Freya Anderson at bay, by just 0.04sec, after Wood turned into the home length 0.69sec ahead and just managed to fend off the freestyle sprinter chasing her down. Holly Hibbott finished third in 2:00.15.
Wood finished second in the 200m breaststroke yesterday to Molly Renshaw, who added the 100m breaststroke to her winning score this evening in 1:07.38 after a tight tussle with Sarah Vasey, 1:07.76, and Imogen Clark 1:07.83.
James Guy Rattles His Career High With 1:56 In 200 'Fly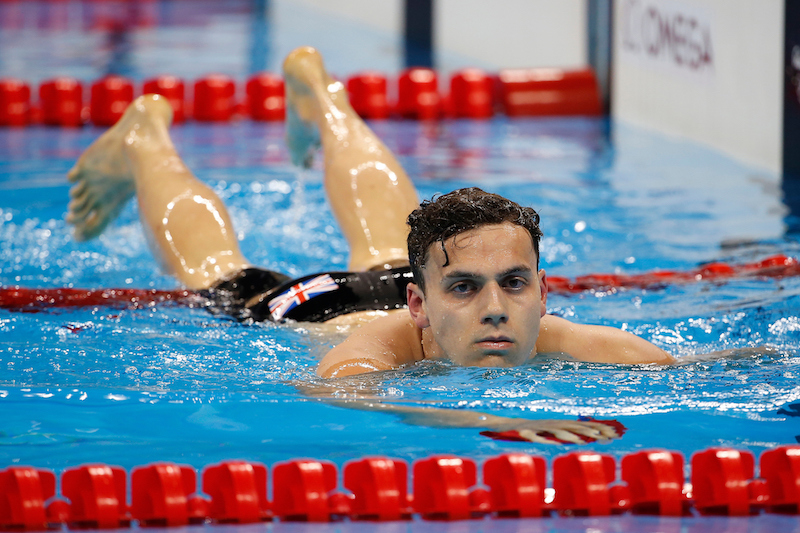 James Guy brought the session to a close with a sizzling 1:56.34 win ion the 200m butterfly. That was just shy of his career best 1:55.91 and came off splits of 25.05, 53.89 and 1:24.34. After a 52sec swim over 100m, Guy noted how pleasing it was to be posting such times on the board at a meet with COVID-19 restrictions and a program that dictate a short warm-up (just 500m yesterday) beyond that and a long wait to swim his races.
Next home in the 200 'fly was Ed Mildred, 18, on 1:59.33, third to Max Litchfield, then 400IM ace practising the part of the sum of his big event on 1:59.62.
Greek visitor Andreas Vazaios pipped the home crew in the 200m medley, on 2:01.54, Joe Litchfield on 2:01.63, Luke Greenbank third in 2:02.69.
The 100m freestyle was led by Thomas Dean, on 49.65, teenagers Matthew Richards, 19, on 49.84, and Jacob Whittle, 17, on 49.97, next home.
In other action, France's Marie Wattel cracked out a 25.51 win in the 50 'fly ahead of Sweden's Louise Hansson, on 26.05, while Georgia Davies took the 100m backstroke in 1:01.96 and Jonathon Adam, 19, was home first over 50m backstroke, in 26.30.
Watch All the Action, Adam Peaty & All