Abbie Wood Rockets Into Sub-2:10 Club With Mighty Leap To No2 All-Time Brit Over 200 Medley Adrift O'Connor, Just Ahead Of Miley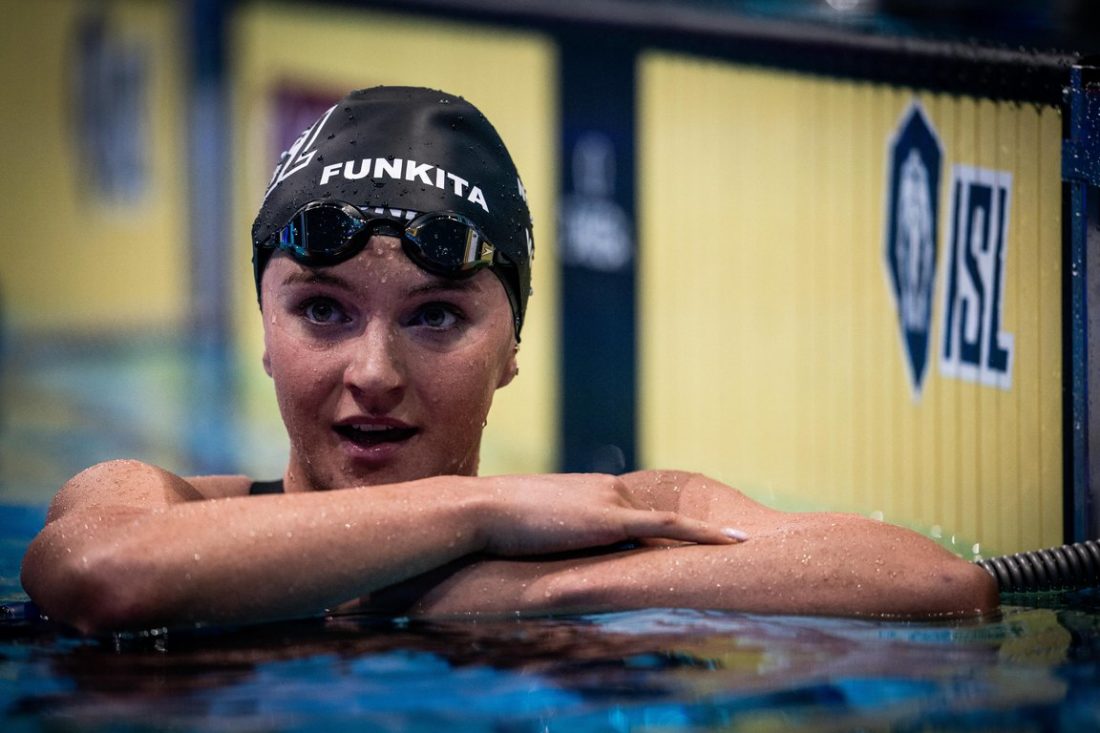 Abbie Wood took the plunge in the curtain-closing 200m medley at the Manchester International Swim Meet with a 2:11.6 best that placed her 6th best ever among Brits as the 75th entry on the ranking of the best performances ever in her country.
Abbie Wood is now No 2 swimmer with the No 10 performance all-time among Brits after a sizzling 2:09.38 victory in a league of her own way out in front from go to yet another confirmation over the past three days of great progress.
It was 1997 when China's Wu Yanyan, on the way to a steroid positive as another teenage victim of rogues coaches and doctors, became the first woman inside 2:10 over 200m medley. Since then, 35 other women have raced into the same club. Abbie Wood is the 36th.
Career best times – and by hefty margins – unfolded in the 200m breaststroke, the 200m freestyle and, tonight, in a 200m medley final that left only Olympic silver medallist Siobhan-Marie O'Connor ahead of her on the British clock.
Before Wood broke the 2:10 barrier, the best 25 times by Brits were all in the hands of Siobhan-Marie O'Connor (21 entries) and Hannah Miley (4), the Scottish two-times Commonwealth and former World s/c Champion over 400m medley. At 2:09.46, Miley, from 12 years ago and with two other 2:10s to her name along the way, was all-time No 10 on the performances list after the best 9 swims of O'Connor, who dominates her nation's all-time 200m medley ranks with half of the top 100 entries.
Coached by Dave Hemmings at Loughborough, Wood gave a strong hint that she was heading for a higher level with strong efforts for the New York Breakers on International Swimming League tour last year. The past three days have have converted hint to solid confirmation.
Out in 27.96, Abbie Wood flipped at the half-way on 1:01.31 and reached the last tun at 1:38.39, a sub-2:10 on the cards. She went well inside, her 2:09.38 accumulating 926 points. Smooth, a sense of effortless in high effort, the racing version of swan above and below the surface. Class.
Apart at the helm of the other race within a race were Lily Booker, on 2:16.09, and Katie Matts, on 2:16.71.
There is mention of where the Manchester meet swims fit in the 2021 World rankings: irrelevant in February, all the more so when most of the world has yet to race, let alone anywhere near peak and in championship conditions.
Even so, with that outstanding swim, Abbie Wood, former European junior champion, has made a significant statement these past three days and on the last of those she also sailed past internationals Sophie Allen and England Commonwealth 400m champion Aimee Willmott, both on 2:10s.
Speaking through British Swimming, Wood said: "I'm over the moon, really. It's come as quite a big surprise. Off the back of the ISL (International Swimming League), I was hoping to back it up over long course, but there's always the thing in the back of your head, wondering whether it will happen! But long course has really come together for me now, which is really positive. I felt, because it was the end of the meet, I just had to be on a bit of a mission and go into the 200m IM with tunnel vision, I had a few swims in me that I'd done and though I was hurting a bit, I'm really glad I dragged that out of myself.
"I actually think the 200m Breaststroke was the highlight for me on Friday, just because it was the most unexpected swim I've ever done! I really wasn't expecting to go anywhere near that time. I used to love the breaststroke and I thought it was supposed to be one of my more fun events this weekend because I hadn't done it in a while – so to post a time like that, I was over the moon. Obviously I was really happy with the 200m IM, but because that's my main event, while I wasn't expecting it at all, I was hoping that would happen. With the breaststroke, you could tell by my and Molly Renshaw's faces at the end, it was a shock.
"With the Olympics coming up, everyone was itching to do long-course racing – and I felt so fortunate to be chosen to do the meet. Everyone swimming here was so grateful to be here and that it could go ahead, with all the staff working so hard. It was really good, everyone stuck to the rules and respected everything because we were so grateful to be here."
James Guy Leads The Keen Crew Looking For GBR 4×200 Berths
James Guy had the company of three others all the way in the 200m freestyle but there was as much chance of him giving an inch and a mile. He took the race in 1:47.19, all the others three also on 1:47s, two of them fellow Brits, competition for Olympic 4x200m berths ever a keen whisper to national relay ambitions.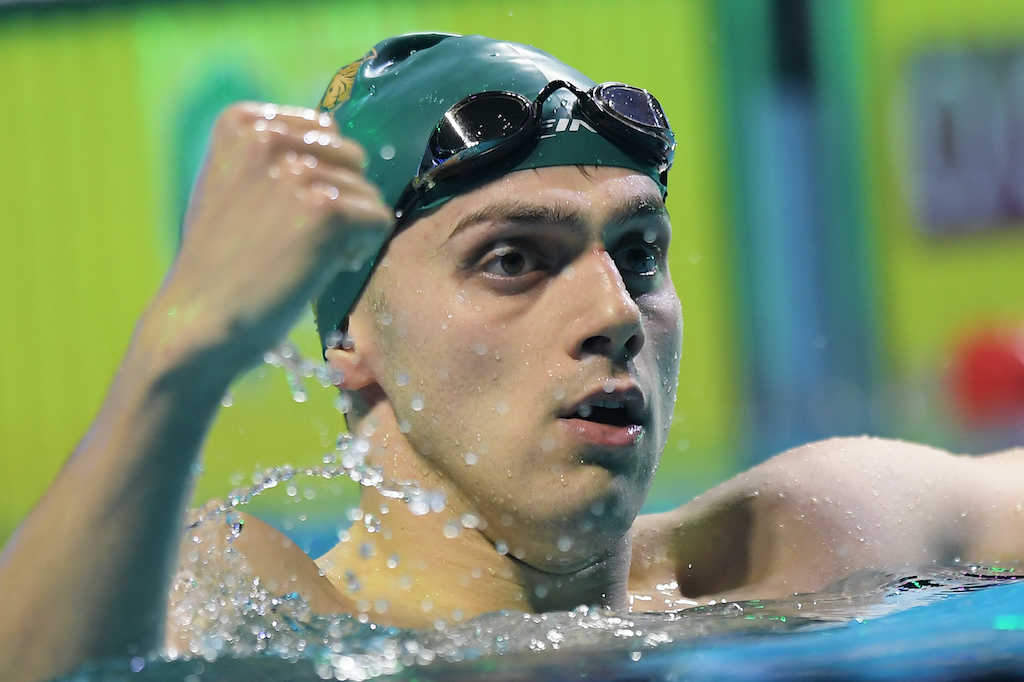 The race:
24.84 51.75 1:19.27 1:47.19 Guy
24.69 51.90 1:19.71 1:47.42 Thomas Dean
24.93 52.44 1:20.21 1:47.60 Joe Litchfield
25.78 53.33 1:21.09 1:47.90 Felix Auböck, Austria
Guy, who holds seven of the best 10 200m swims by Brits, Duncan Scott the only others entry in the all-time top 10, holds the British record at 1:45.14, for the 2015 World title, Scott 0.02s away in 2017. Both are capable of elevation into the club of sub-1:45ers.
At that kind pace, they would be the men to represent Britain at Tokyo 2020 this summer if the Games go ahead to schedule and as planning would have it until an announcement expected next week.
France's Marie Wattel topped the 900-point mark with a fine 53.40 win in there 100m freestyle, off a 25.78 half-way split. There with her at the turn on 25.94, Anna Hopkin faded on the way home to finish on 54.99, Sweden's Louise Hansson third in 55.02.
By then, Hansson had already taken the 100m butterfly in a solid 57.83, pressed by Harriet Jones, on 58.52 – both swims over 850 points, third place to Laura Stephens in 59.28.
James Wilby, the World-Championship 100m silver medallist in 2019 on his last big long-course venture before goals and calendars were shifted by the coronavirus pandemic, dominated the 200m breaststroke in 2:10.81, closest to him a 2:15.50 from Gregory Butler.
Max Litchfield joined the club of those laying down 850-point-plus swims on their return to long-course racing. The reigning European short-course champion clocked 4:16.38 in a lonely race out from over 400m medley, Charlie Hutchison, 19, on 4:23.72, third place to Jacob Greenow in 4:24.17.
Luke Greenbank was another in a class apart and over the 850-point bar on the last day of action: out in 27.02, the 200m World-Championships medallist sped past Brodie Williams on the way home for a 54.67 to 55.73 victory, Elliot Clogg, just 0.04sec away from Greenbank at the turn, third in 55.81.
A fine three days for some of the best of Britain on their return to long-course racing at the first of three test events scheduled on the way to Olympic trials and the showcase in Tokyo come July, Coronavirus pandemic endings
Abbie Wood & All The Live-streamed Action