Swimming Australia Board Sent Bombshell Letter Calling For Urgent Governance Review Of Boss Buckley & Her Board

Key swimming stakeholders in Australia have called for an urgent and independent review of governance in a bombshell letter to Swimming Australia boss Eugenie Buckley and the board of the regulator Down Under.
Swimming Australia (SA) confirmed receipt of the letter in response to questions from reporter Julian Linden in an Australian Daily Telegraph exclusive today.
The letter is signed by every state swimming association president in the country, plus the Northern Territory, as well as the national swimmer's union and coaches and teachers' association, ASCTA. Basically, just about everyone representing everyone that matters.
It's just a couple of weeks since one of the legends of swimming, Tracy (nee Caulkins) Stockwell lost the presidency at Swimming Australia in a vote underpinned by a crisis in management of one of the national federation of the most successful women's swimming team in the world at the Tokyo Olympics in 2021.
Linden writes in the Telegraph that "Australia's signature sport is on the brink of mutiny because of an ongoing power struggle that's trickled down from the highest levels right to the grassroots". Swimming is a sport on "the verge of a full-blown revolt" Down Under.
News Corp got a copy of what was sent as a confidential letter to SA's board of directors calling for urgent review from stakeholders saying they have lost faith in the way their sport is being managed. The explosive letter includes: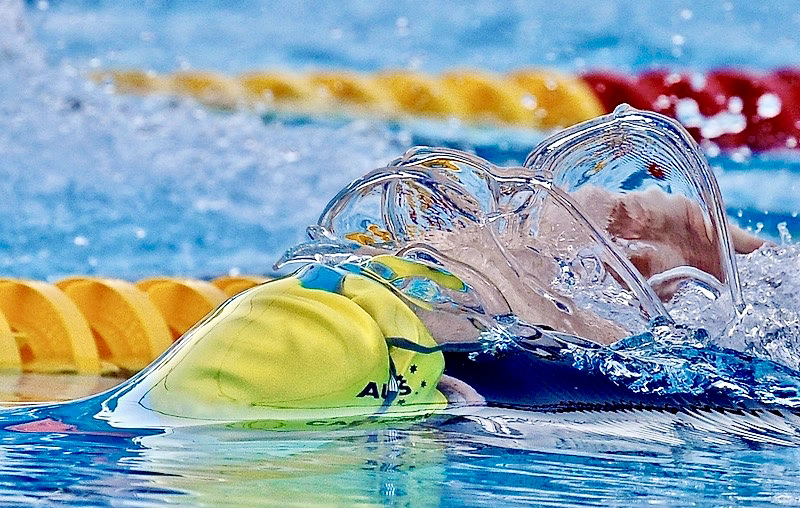 "It is our view the current culture and behaviours from the Swimming Australia executive do not align with stated values and strategic objectives."

Swimming Australia stakeholders – Photo: Australia is the world's biggest wave in women's swimming – pictured, Cate Campbell in full flow (- by Patrick B. Kraemer / MAGICPBK
The Telegraph reports that some of the biggest movers and shakers swimming – all speaking on the condition of anonymity because they fear repercussions for going public – "have expressed major reservations about the leadership style of new chief executive Eugenie Buckley", who took over from another swim legend, Alex Baumann, when he stepped down suddenly last year on grounds of health.
The letter follows a a lead-balloon of a memo from Buckley to all the swim states and territories notifying them that their participation growth funding was being hacked in half for the next financial year. It was the straw that broke the camel's back for stakeholders aware that Swimming Australia had lost the long-term and lucrative funding it had from Georgina Rinehart, Executive Chairman of Hancock Prospecting, a privately-owned mineral exploration and extraction company. Rinehart is Australia's richest person, her wealth reaching around A$29 billion in 2012, which at the time made her the world's richest woman. She was listed by Forbes on its World's 100 Most Powerful Women. 
Rinehart recently withdrew funding from Swimming Australia, while continuing to offer direct support for swimmers. Her precise reasons have not been divulged but stakeholders have indicated that there have been concerns over the difference between what they see as governing in the best interests of swimmers and governing on the basis of prevailing political issues and agendas in society at large. The transgender issue, for example, is one of those issues where sport and society cannot be treated in the same way because male advantage in female sport breaks the rules of Fair Play and sex-based discrimination.
Linden reports that SA's latest financial statement shows a net loss of AUS$2.21 million.
Meanwhile, Buckley, previously in charge of Netball Queensland, was hired initially by SA on an interim basis but landed the role permanently on January 1 this year "despite some board members apparently unaware she was being sued by a director at her former job", Linden reports.
University professor Marie Kavanagh commenced legal action against Buckley, Netball Queensland and its company secretary and general manager of corporate services, Ana Croger, for allegedly defaming her. The case is ongoing.
SA's new president Michelle Gallen, who was voted in over Stockwell, confirmed the board had received the letter and would meet with the aggrieved state representatives.
"Our States all have such diverse needs and diverse memberships," she told News Corp.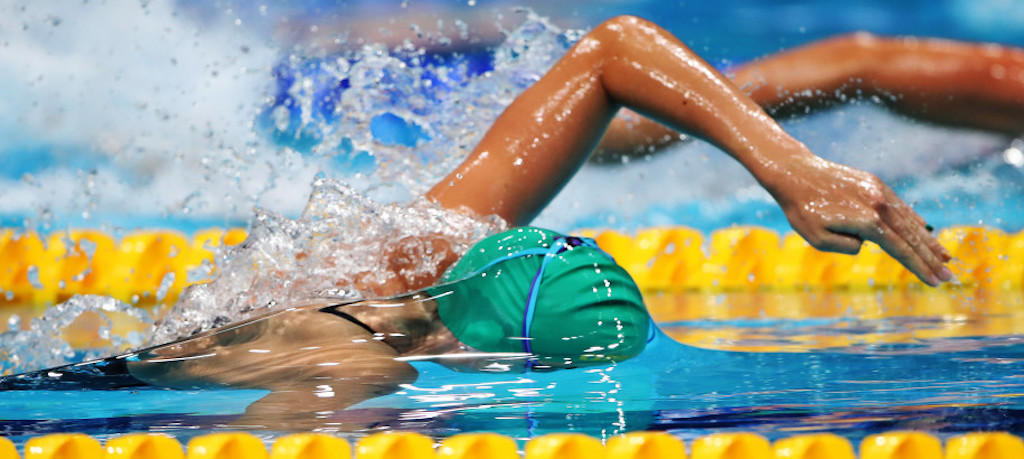 "It is their job to advocate for what is in their best interests, and it is our job to govern in the best interest of the sport as a whole, so there will inevitably be some natural tensions in that relationship. We remain absolutely committed to open and honest dialogue with all our stakeholders to address any challenges, while at the same time ensuring we continue to work together to ensure we propel our sport forward during this decade of immense opportunity."

Michelle Gallen, Swimming Australia – image – sprinter Meg Harris, courtesy of Swimming Australia
The crisis has erupted on the eve of the World short-course championships that get underway in Melbourne on December 13.
Gallen told Linden that the meeting with stakeholders would go ahead during the world titles.
Linden reflects the depth of crisis when he reports:
Just last month, News Corp revealed SA had axed Tracy Stockwell as president, but without notifying the taxpaying public that bankrolls the sport, then replaced her with Gallen. Stockwell was just the latest high-profile departure from SA, which has begun to resemble a revolving door – another telltale sign of the impending crisis. Her predecessor, Kieren Perkins replaced John Bertrand as president in late 2020 but announced just a year later he was stepping down to take on a bigger role running the Australian Sports Commission. In 2020, less than a year before the rescheduled Tokyo Olympics, Leigh Russell stood down as CEO, along with Jacco Verhaeren quit as head coach. Other board members have also left, some in protest at the way the sport is being managed, raising concerns about the lack of transparency.