Tracy Stockwell nee Caulkins, Adopted Dolphin, Pledges Swimmer Safety As Priority On Elevation To Presidency Of Swimming Australia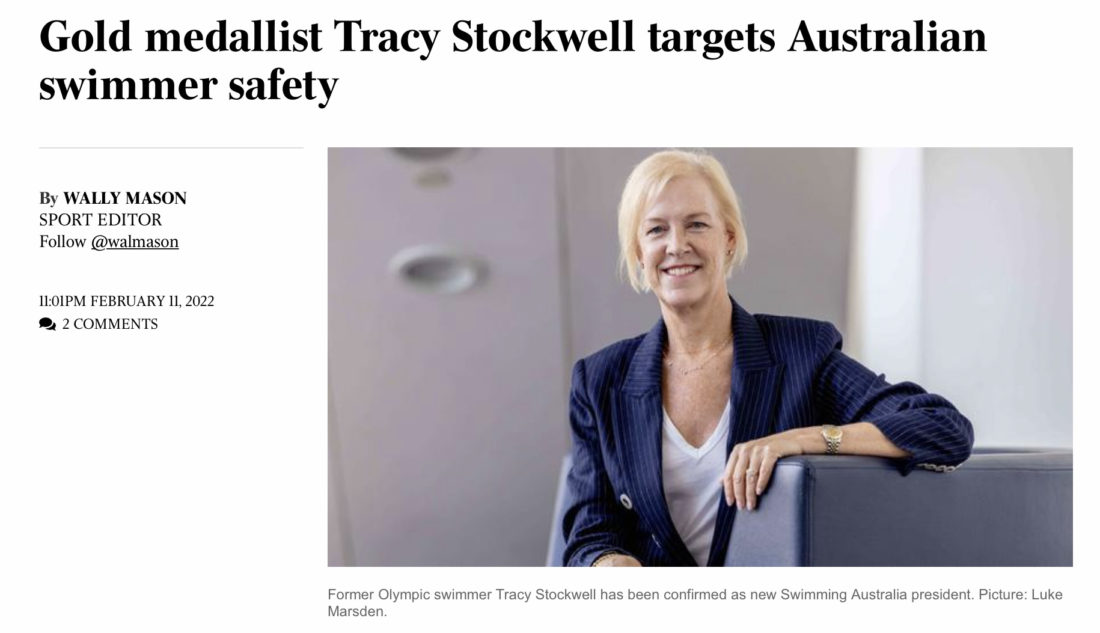 Tracy Stockwell, nee Caulkins, one of the greatest all-round swimmers in history when she raced to three gold medals at the 1984 Olympic Games in Los Angeles, is to head the program that presents the greatest threat to her native country's dominance of World swimming.
Married to Mark Stockwell, the Australian sprinter she met in the 1980s while racing for the USA, Tracy has long been an Aussie through and through, an OAM earned through sports administration roles in her pantheon beyond the one earned in the pool.
Swimming Australia managed to put out a statement without once mentioning one of the most famous names in swimming history: Caulkins (included by SOS in square brackets in a couple of places case anyone had any doubts 🙂 ]. Swimming Australia bypassed "USA" and "American" too but did mention that she "also Captained the US Olympic swim team" at LA1984.
Tracy Stockwell steps into her new role Monday on a mission to make swimmer safety a priority in the wake of a report and recommendations that drew an acknowledgement and apology from Swimming Australia, via outgoing president Kieren Perkins, another legend of the pool, for the various forms of abuse – none defined as sexual – endured by girls and women under its jurisdiction..
Stockwell spoke to The Australian for its Weekend section today and said: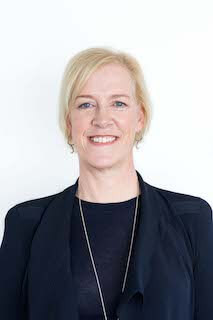 "Certainly, we acknowledge that there have been some negative experiences for people in the past, and particularly some females. And we're truly sorry for that. But we welcomed the independent panel report and their findings and believe that the recommendations will provide a strong road map for our commitment to continually improve our sport."

Tracy Stockwell, photo courtesy of Swimming Australia
And here's where you can read my piece from the archive on the outstanding achievements of Tracy Caulkins and what they might have been but for…
Tracy Caulkins & The 40th Anniversary Of A Record Lost In A Career Of Gains
The Statement On Stockwell, nee Caulkins, in full from Swimming Australia:
Swimming Australia is proud to announce three-time Olympic Gold medalist and decorated sports and events administrator, Tracy Stockwell (nee Caulkins) OAM, as the governing body's new president.
Having first joined the Swimming Australia Board of Directors in 2016, Stockwell will lead the sport into an exciting decade of opportunity on the path to Brisbane 2032, following former President Kieren Perkins' transition to the Australian Sports Commission.
Stockwell said it was an honour to take on the role as President with Australia's most popular sport set to launch off the platform provided by an outstanding Tokyo Olympic Games.
"Swimming has played such an important role in my life, and I feel privileged to take on a role that will empower me to give something back to the sport that has provided me with so many opportunities," Stockwell said.
"With our Olympic and Paralympic athletes continuing to inspire, we have a collective responsibility to fuel the passion of those millions of Australians who love to swim, from the grassroots through to the elite, and continue to unify our broad community."
"As we begin the journey to Brisbane 2032, we must do everything within our capability to fulfill our vision to be globally admired for our performance in and out of the water."
As an athlete, Stockwell is considered to be one of the greatest female swimmers in the sport's history, capping off her remarkable career with three Gold medals at the 1984 Los Angeles Olympic Games, where she also Captained the US Olympic swim team.
Across her decorated career in the pool Stockwell also claimed five World Championship Gold medals, five World Records and 48 US National Championship Titles, second only to Michael Phelps.
Stockwell's remarkable achievements in the pool were recognised in 1990 with her induction into both the US Olympic and International Swimming Halls of Fame.
Following swimming, Stockwell immigrated to Australia and began her professional career with the Queensland Academy of Sport (QAS) where she worked for two years before assisting in the establishment and operation of several family businesses, including Splash Leisure.
Stockwell is a founding member and past president of Womensport Queensland, has served on the Board of Queensland Events Corporation and as Chair of the Queensland Academy of Sport, as well as being a former member of both the Queensland Advisory Board for Women and Brisbane City Council Sports Advisory Board. She is also a current member of the Advisory Council for The Committee for Brisbane.
Stockwell (nee Caulkins) has been awarded the Medal of the Order of Australia (OAM) for service to sport as an administrator and proponent of sporting opportunities for women, and, late last year, was nominated by the Federal Government to joint the Board of the Brisbane 2032 Organising Committee for the Olympic and Paralympic Games (BOCOG).
Swimming Australia CEO, Eugénie Buckley, said Swimming Australia was fortunate to fill such an important role in the sport with someone of Stockwell's calibre.
"As an athlete Tracy was an icon of swimming and, in the time since, has forged a path as a champion of change that now sees her as one of the most respected and renowned sporting administrators in the country," Buckley said.
"If we are to take full advantage of the opportunities afforded to us on the path toward a home Olympic Games then we must have the very best people in our sport, and I have no doubt Tracy's significant experience and influence will be an enormous asset in her role as President."
Stockwell's Presidency officially takes effect from Monday.