Jack Buckner Leaps From British Swimming Boss To UK Athletics Chief, Roles At LEN & FINA Reform Process To Be Shuffled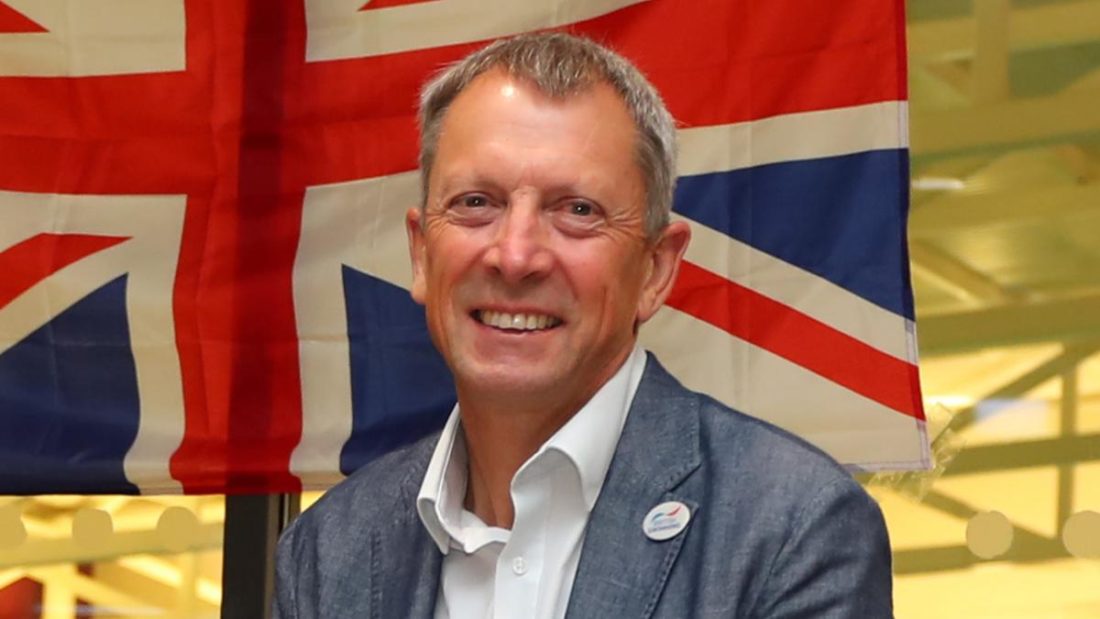 Jack Buckner, the CEO of British Swimming, will be unveiled as the new chief executive of UK Athletics today, a report in The Times reveals this morning.
Update, the release confirming the news in full at the foot of this email
Bucker, a former GB track athlete, has been at the helm of British Swimming since 2017, when his predecessor in the post, David Sparkes, left for a "voluntary executive" position at the global regular as a member of the FINA Bureau.
Since then, Sparkes has become one of those subject to investigation by Swiss authorities over financial irregularities alleged to have been at the heart of European Swimming League (LEN) contracts with third parties that most members of the board of the continental organisation were unaware of until they were revealed by the head of the Swiss federation Bartolo Consolo.
The controversy led to a vote at LEN that saw president Paolo Barelli and a fellow member of the executive group at the European federation, Sparkes, lose their positions as a new Bureau was formed.
Bucker was the man who replaced Sparkes at LEN but that role and membership of the FINA Reform Committee helping the global regulator embrace integrity and an independent Integrity Unit, will now pass to others at British Swimming.
An announcement on Buckner's move is expected later today.
Buckner takes up the head of UK Athletics at a time when the a troubled sport is hoping that a change of leadership will "spark a period of recovery", as my colleague Matt Lawton puts it in The Times today.
He notes: While Jo Coates should be credited with the reforms that she implemented as CEO, not least around safeguarding, her brief tenure ended in controversy. She resigned in October after only 19 months in the post, with leading athletes and coaches complaining to Lord Coe, the World Athletics president, that they had lost confidence in their governing body after the worst performance at an Olympics since 1996.
For Buckner, 60 and a former European champion and world medallist over 5,000m who was schooled at Loughborough University under the guidance of coach George Gandy, the appointment at UK Athletics takes him back to his alma mater at the back end of his career after leadership roles in triathlon and swimming.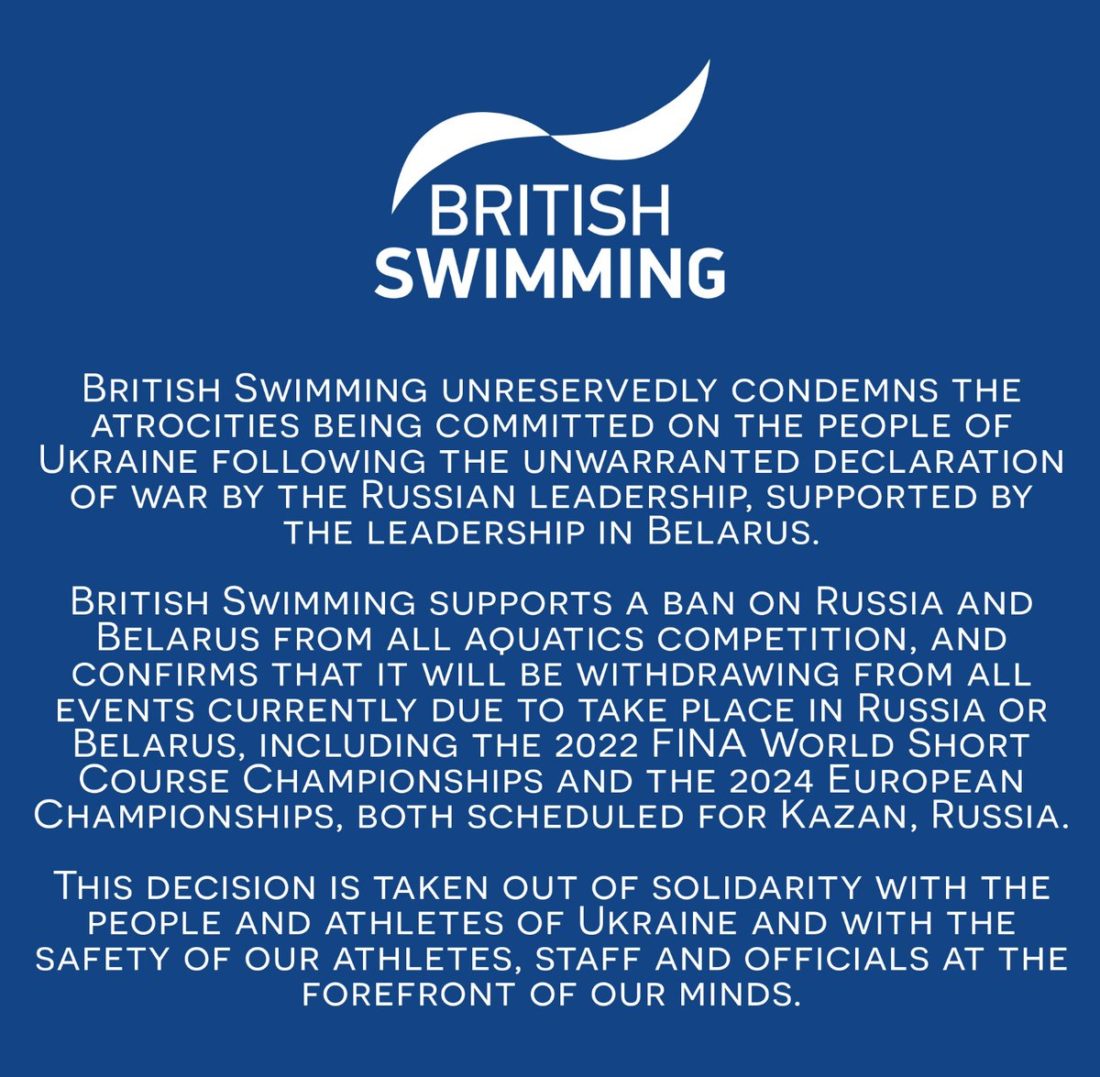 It is understood that a handover process is already underway at British Swimming in terms of the LEN and FINA roles that Buckner held but the search for a new chief executive is just beginning.
One of the last acts of Buckner as head of British Swimming was to ask FINA to bar all Russian and Belarusian athlete sand officials from all events and that Great Britain would not send a team to any events secluded for Russia or Belarus in response to Russia's war on Ukraine.
Subsequently, FINA barred all athletes and officials form the aggressor nations from the FINA World Championships and stripped Kazan of hosting rights for the 2022 World short-course swimming championships in December.
Jack Buckner Departs Swimming
The British Swimming Press Release In Full
British Swimming Chief Executive Jack Buckner will leave the organisation later this year to become the new CEO at UK Athletics.
Buckner, who joined British Swimming from British Triathlon in 2017, has overseen a memorable half-decade at the helm of elite aquatics in Britain, guiding British Swimming through much of the unique five-year build-up to Tokyo 2020, which culminated with historic Olympic swimming and diving results, as well as an eye-catching 26 medals at the Paralympic Games.
Throughout his time at British Swimming, Buckner has also overseen greater collaboration across our core disciplines and helped work on numerous adaptations, in both performance and organisational aspects, in the midst of the COVID pandemic.
He will join up with UK Athletics – for whom he won World and European Championship medals as a middle-distance runner in the 1980s, as well as competing at the 1988 and 1992 Olympic Games – later in 2022.
On his journey in aquatics, Buckner said: "The last five years have been a wonderful adventure with British Swimming. It's been a tremendous privilege to work with so many great athletes and colleagues across the aquatics world.
"The resilience and determination shown over the pandemic was extraordinary. I'll never forget the stunning results in Tokyo. Thank you for all the support from the British Swimming board and every single person I have met poolside.
"I wish everyone connected with British Swimming all the best for the future, and I cannot wait to see our athletes, staff and teams go from strength to strength in the lead-up to Paris 2024 and beyond. Before then, though, I look forward to seeing many people at next week's British Swimming Championships and helping our aquatic disciplines build towards a busy summer, including June's double of World Aquatics Championships and Para Swimming World Championships.
"I'm equally excited to continue my sporting journey at UKA, where I know there are so many great people doing amazing things in Olympic and Paralympic sport. Many thanks to UKA for giving me this opportunity. Athletics has been a huge part of my life since I was a teenager, and I can't wait to be trackside later in the year."
British Swimming Interim Chairman Adele Stach-Kevitz said: "Jack's time as British Swimming CEO has been hugely successful, both for him personally, as well as with our performance teams – and there have been some fantastic aquatics moments to remember.
"It will be a sad juncture when Jack departs British Swimming, but he leaves behind an experienced team who, alongside the board, will now work with him to manage the transition until a new CEO is appointed. We wish Jack all the very best when he takes up his new role with UK Athletics and look forward to welcoming him poolside when his athletics schedule allows!"