Putin's War Forces Postponement Of Ukraine-Funded ISL Season 4 Until 2023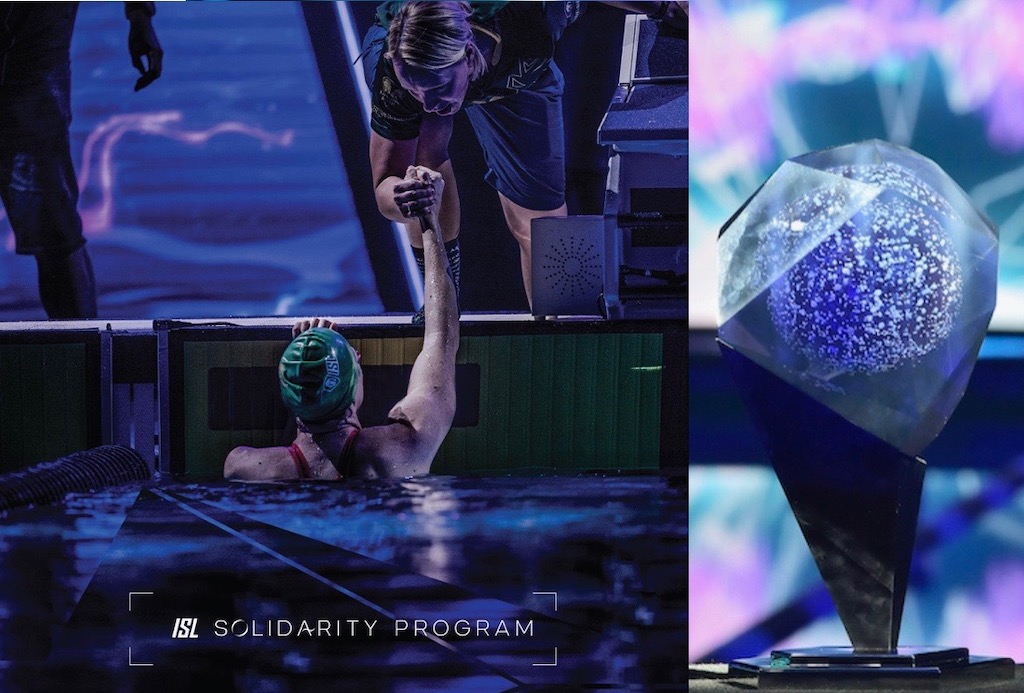 The International Swimming League – ISL – Season 4 has been postponed until 2023 because of the impact of Russia's illegal war on the sovereign country of Ukraine, the native country of the league founder and funder.
The ISL was founded and is funder by Konstantin Grigorishin, the Energy Standard boss and energy sector billionaire who has been at loggerheads with the Russian regime of Vladimir Putin for a number of years.
FINA last week barred Russian and Belarussian athletes and officials from taking part in the World Championships in Budapest this June, while Kazan was stripped of hosting rights for the World short-course championships in December. LEN, the European League, had already ruled the two aggressor countries out of the European Championships in Rome in August. Now, there is no League. Basically, there will be no Russians in top international competition for the rest of 2022.
The League has not commented on the controversies of Russian athletes it has sponsored being seen at Putin's pro-war rally in Moscow the week before last and kicking back at criticism levelled at Russia. However, a chilly message from the League was sent informally last week.
The 2022 competition calendar had already become unsustainable, the delay to the ISL season 4 an opportunity for the league to reassess its direction after a series of resignations aimed at sending a message to ISL bosses that could be summed up by "we love the League, we back it but it has to listen to swimming knowledge to understand that some ISL decisions have prevented progress and the pursuit of essential popularity".
Grigorishin has been the biggest single investor in the sport of swimming for several years, from the creation of the Energy Standards swim squads, development and senior elite and then the International Swimming League, which had decided to extend its season 4 from several weeks to six months.
In Season 2 during the first year of the Covid-pandemic, the ISL managed to stage the only global swimming gathering with a competition series that included a Solidarity Camp in Budapest, during which swimmers trained and learned about aspects of the professionalisation of their sport.
The ISL Season 4 Letter In Full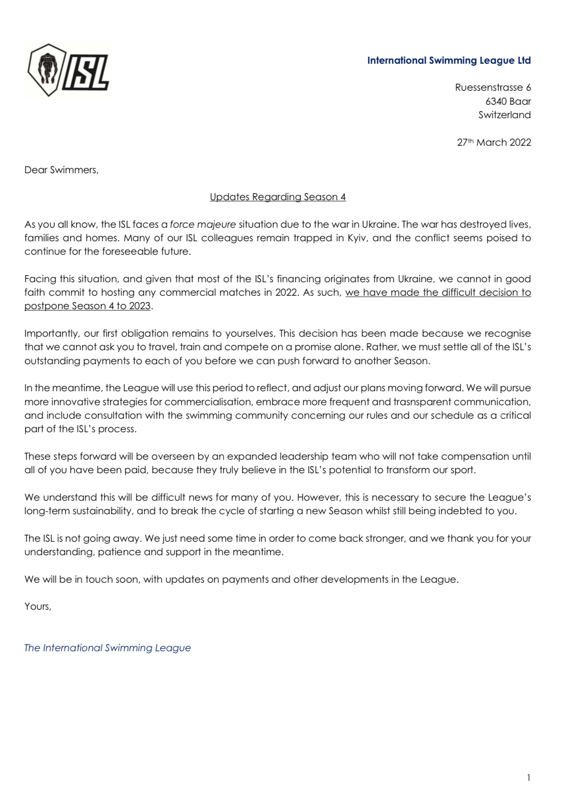 Related SOS Coverage: