Zhang Yufei Leads A Refshuffle Of Tokyo Olympic Podium For The Crown At Last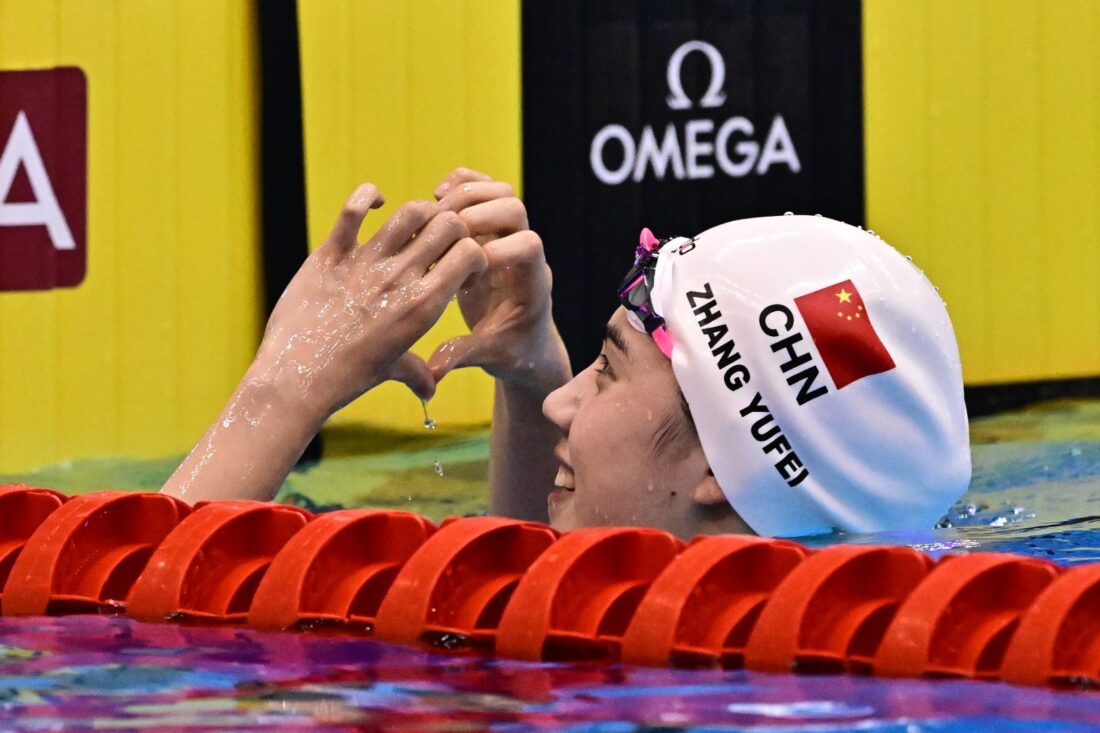 Zhang Yufei made it two golds in two finals for China at the start of the second day of showdowns at the Marine Messe in Fukuoka.
Her 56.12 victory in the 100m butterfly got the edge on Olympic champion Maggie Mac Neil, of Canada, and defending World champion Torri Huske, of the USA.
Like teammate Qin in the first final, Zhang was fastest out and swiftest home in a final in which the first four at the end were the first four to turn.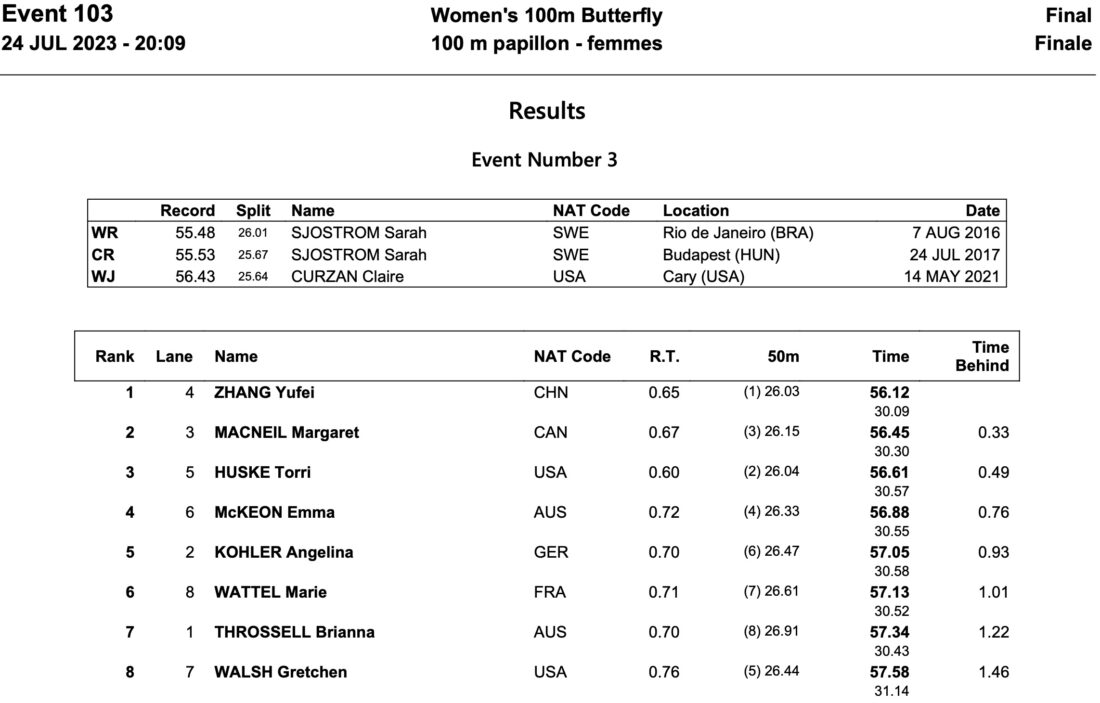 The Race:
The last time China won the event, Liu Limin clocked 58.98. It was 1994 and China was steeped in a doping crisis of its own making, with seven of the World Championship squad at Rome 1994 testing positive in the weeks after the event. Liu was not among them.
The result in Fukuoka was a slower shuffle of the Tokyo 2020one Olympic outcome, in which Mac Neil led Zhang and Emma McKeon, the Australian who would win a further six medals for a record seven visits to the podium. Huske was fourth but stepped up a slot this day.
Olympic 200m champion, Zhang had silver and bronze to her name in the 100m at global level but until today no gold.
Born in Xuzhou (Jiangsu), Zhang took up swimming at 3 and was coached by her mother. At five she joined a training squad at the Jiangsu Swimming Team and showed rapid progress, which swept her into contention for the China team at just 14 when she beat 2008 Olympic champion Liu Zige for the gold medal in the 200m butterfly at the 2012 FINA World Cup meet in Beijing. At 15, she joined the national team and the rest is a history of four Olympic and eight world-championship medals, seven of the bronze, the gold added today.