World Drowning Prevention Day – "Anyone Can Drown No-One Should", Says WHO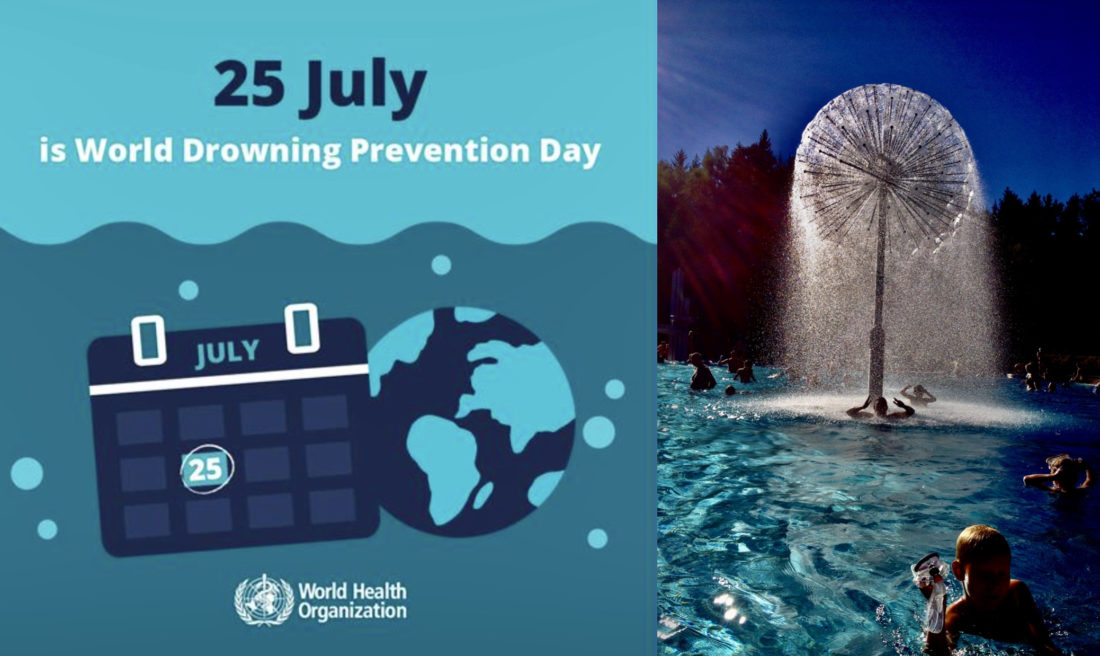 Today is World Drowning Prevention Day, a good moment to noted that drowning is one of the leading causes of death globally for children and young people aged 1-24 years: every year, an estimated 236,000 people drown.
In early coverage on the theme this morning, it was hard not to notice the term 'development countries' in coverage, and while drowning is an issue in communities that have poor access to clean water, let alone clean pools, teachers and the relative luxury of time and budgets to organise swimming lessons for children (and others at any stage in life), drowning knows no status: as the World Health Organisation (WHO) posted notes: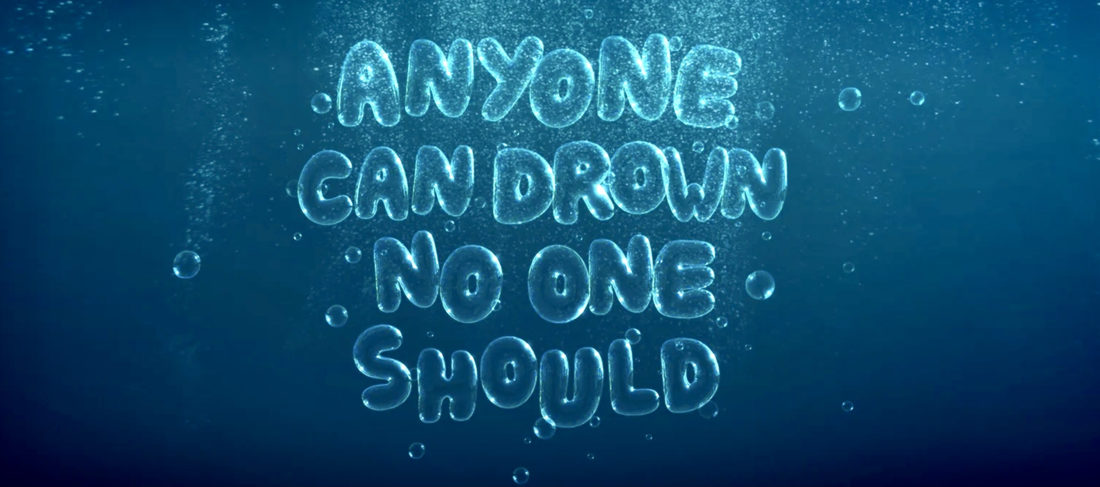 WHO also notes: "More than 90% of drowning deaths occur in low- and middle-income countries, with children under the age of five being at highest risk. These deaths are frequently linked to daily, routine activities, such as bathing, collecting water for domestic use, travelling over water on boats or ferries, and fishing. The impacts of seasonal or extreme weather events – including monsoons – are also a frequent cause of drowning."
This drowning prevention day might serve as a reminder that a combination of pandemic, pool closures that resulted in some facilities remaining closed on financial grounds even when they had permission to open, and Putin's Kremlin war on Ukraine and the world economy, has reduced access to water, teachers and opportunities to learn, through schools, clubs and private teaching outfits.
Pressures on energy prices caused by Putin's aggression and breaking of international law in the attacks he has ordered on a sovereign country, are contributing to decisions that will see further pool closures this coming northern autumn and winter.
If the summer in Germany, for example, passed with lidos and outdoor community pools in many states being required to turn down the heat, some local authorities have shut down facilities altogether for the duration of the summer school holidays because the costs of running facilities is threatening to break budgets.
There is a proposal nationwide to close most pools for the entire winter if the energy crisis deepens and Russian resources are not replaced by other streams of energy.
If those are among macro-issues, some relatively lesser issues remain even where provision, school curricula and budgets stretch to "every child must learn to swim": many school programs involve one term of 30-45 minutes of swimming lessons each week. For many children, that means something like 10 weeks of limited time and access to pool water and then, once the course is done, little or no opportunity to carry on the learning process and make swimming a regular habit.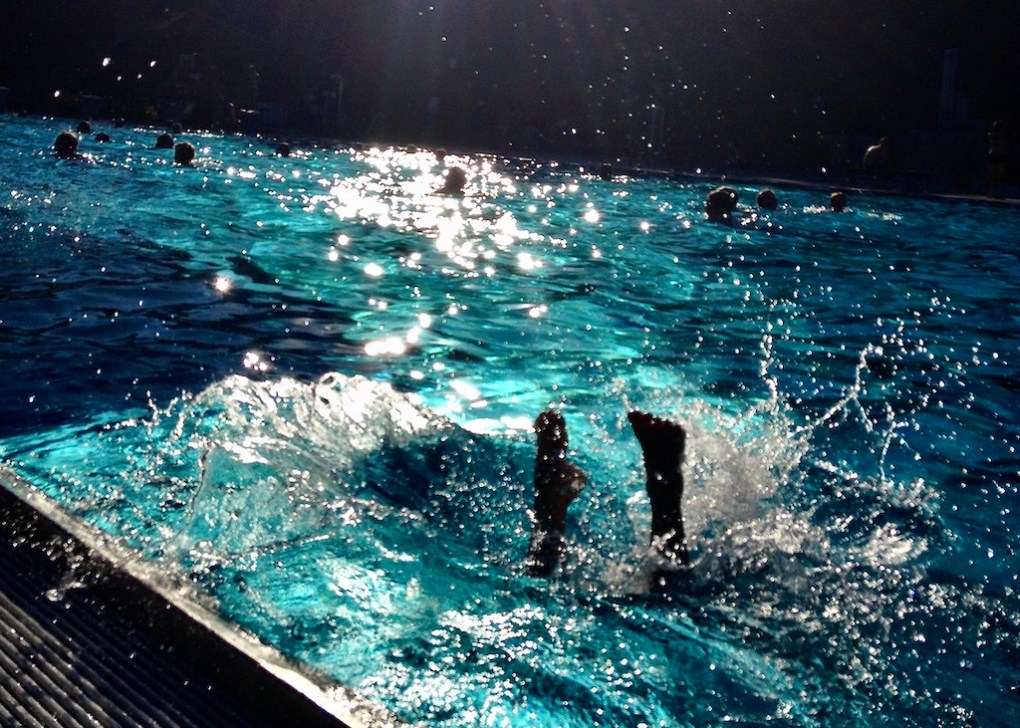 And in that context, there is this: what is swimming? That's a question posed by multi-olympic champion Shane Gould in her doctoral thesis, which includes observation of habits at local swimming pools. Dr. Gould was delighted to hear that a high percentage of kids (not for sport or elite sport) in Australia can often be heard telling parents "I'm going swimming". Actually, what Dr. Gould discovered was that the bulk of time spent having fun at the pool is spent in a vertical, not horizontal position, spent splashing, sliding, jumping … not much 'swimming' going on, you might conclude at the surface of the argument, the depths of which require study and understanding of the kind Dr. Gould dedicated herself too.
Part of her work with partner Milt Nelms, the 'water whisperer' who has helped a shoal of swimmers make the Olympic podium down the years, has been teaching swimming by teaching teachers to teach and teaching kids to swim on Fiji and other island communities and programs in Oceania.
Meanwhile, WHO notes: most of these deaths are preventable, through evidence-based, low-cost solutions, such as: 
installing barriers controlling access to water
providing safe places away from water such as crèches for pre-school children with capable childcare
teaching swimming, water safety and safe rescue skills
training bystanders in safe rescue and resuscitation
setting and enforcing safe boating, shipping and ferry regulations
improving flood risk management
"This year, WHO invite you to "do one thing" to save lives on World #DrowningPrevent Day. 
"For social media WHO recommends that the hashtag #DrowningPrevention be used, including for World #DrowningPrevention Day."
By following that hashtag, you get to see many of the activities relating to World Drowning Prevention Day across the world today, this from the Black Swimming Association in Britain:
For more on World Drowning Prevention Day, the World Health Organisation has a wealth of information available on its website: https://www.who.int/campaigns/world-drowning-prevention-day/2022.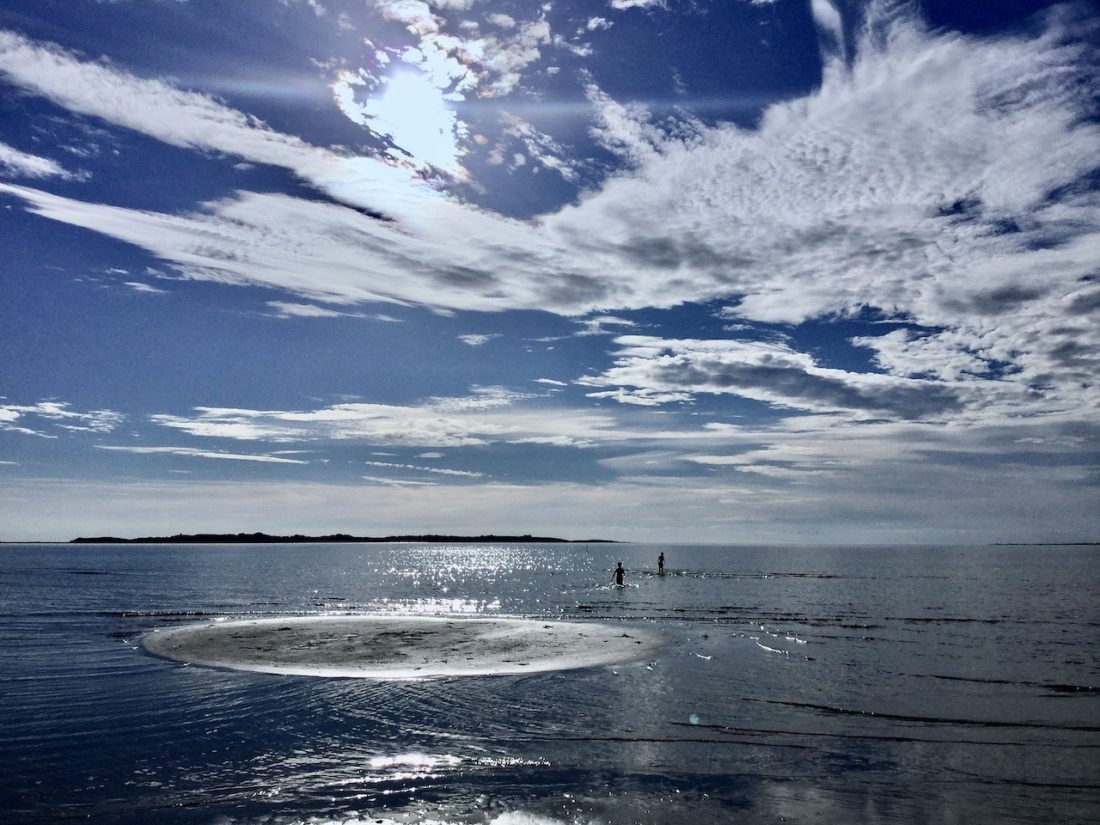 There are many awareness-raising activities going on a around the world this day. In the UK, the Royal National Lifeboat Institution will light all its stations in blue:
Royal National Lifeboat Institution
Some of the south west's Britain's best-known landmarks will be going blue this day, showing their support for World Drowning Prevention Day.
The Royal National Lifeboat Institution (RNLI) has arranged for buildings across Dorset, Devon and Cornwall to show their support for World Drowning Prevention Day by lighting up in blue, highlighting the tragic and profound impact of drowning on families and communities across the world.
The list of confirmed sites includes:
Britannia Royal Naval College, Dartmouth
Exmouth Lifeboat Station, Exmouth
National Maritime Museum Cornwall, Falmouth
Ocean, Exmouth
Pendennis Castle, Falmouth
St Mawes Castle, Truro
Weymouth Pavilion, Weymouth
World Drowning Prevention Day was created through a UN resolution on drowning prevention in 2021, acknowledging the issue for the first time in its 75-year history. According to latest estimates from the World Health Organisation, drowning is the cause of 235,000 deaths globally every year.
This World Drowning Prevention Day the RNLI is also supporting the National Water Safety Forum's Respect the Water campaign, which aims to raise awareness of what to do if you see someone struggling in the water.
Steve Instance, Water Safety Lead for the RNLI, says: 'We're delighted to help in highlighting World Drowing Prevention Day this year. Thousands of people lose their lives to drowning around the world every year, and we are keen to do all we can in helping to bring this number down, whether that's through our own work, or through partnerships like this.
'It's great to see so many well-known buildings across the south west joining us in going blue – my thanks go to everyone who is supporting this hugely important campaign.'