"Working From Home Isn't An Option" – Cate Campbell Advocates COVID Jab Priority For Olympic Athletes (2nd Or 3rd Phase) If Needed To Save The Games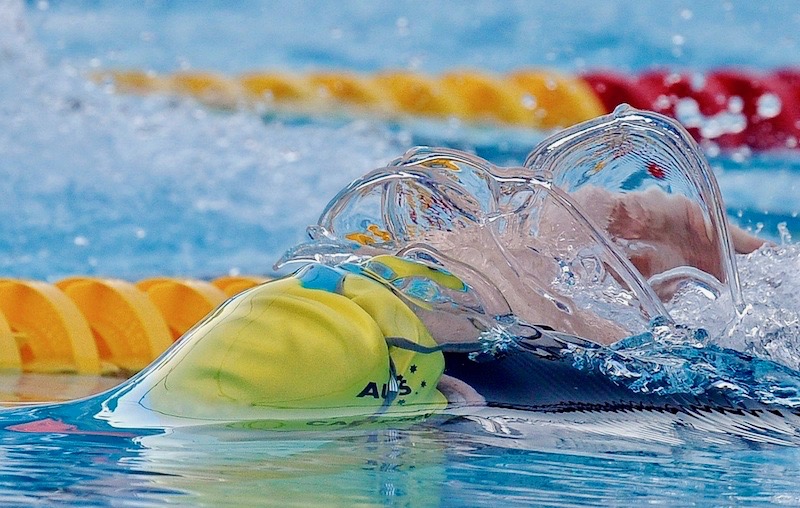 The best point among many made by Cate Campbell when the Australian Olympic gold medallist argues today in the Sydney Morning Herald for athletes to be granted priority in "second or third wave" of anti-COVID-19 inoculations if that means the Games can go ahead is summed up in these few words:
"Working from home isn't an option."

Cate Campbell
That is also the case for many millions of others in non-frontline jobs across many sectors far and wide across the world that cannot but Campbell, an athlete representative at the Australian Olympic Committee, tells SMH reporter Phil Lutton that if vaccine/no vaccine makes the difference of Games/no Games in Tokyo from July 23 this year, then athletes should be placed in the queue when and where they need to be to ensure they can travel to do their jobs, represent Australia and be safe, health and anti-doping wise, in the bargain.
Emphasising that no-one should get priority over front-line health staff and the elderly and other vulnerable, Campbell tells Lutton:
"If it's a prerequisite, then I think we should get some sort of priority. If it's not a prerequisite, we should be able to choose whether we get it before or after the Olympics. They are preparing for the Games as if there were no vaccine and whether or not athletes are vaccinated, I still think they would be able to compete.

"It's a tough one. I think athletes have sacrificed a lot to represent Australia and if we look back on the year, I think we can appreciate how much sport brings to Australia. It's part of our culture and our identity. In that case, I think that if it is a prerequisite to compete, then athletes should be able to get access to the vaccine.

"Frontline healthcare workers obviously have to be at the front of the queue because they are exposed to this all the time. So I'm not saying we go in front of anyone like that or the high-risk or elderly. But if we require the vaccine to do our job, I'd hope that would be made available before the Games. Working from home isn't an option."
Campbell was speaking in Australian, not global, context. As Lutton notes, some 500 doses of vaccine would have to be set aside specifically for Australia's Olympic team if the jab were to be a prerequisite on the way to Tokyo.
Last week, Dick Pound, the International Olympic Committee member who still believes there is a chance the Games will not be able to go ahead, took a line similar to that of Campbell in relation to Canada when he noted:
"In Canada where we might have 300 or 400 athletes – to take 300 or 400 vaccines out of several million in order to have Canada represented at an international event of this stature, character and level – I don't think there would be any kind of a public outcry about that. It's a decision for each country to make and there will be people saying they are jumping the queue but I think that is the most realistic way of it going ahead."
Analysis of The Call From Cate Campbell
What Cate Campbell and Dick Pound suggest would have to be possible in all 200-plus nations heading for the Games if the IOC is not to divert from its universality principle.
Their calculations will draw widespread sympathy and support from athletes, fans and may others who want to see the Olympic Games go ahead in Tokyo a year after cancellation of the showcase event in the midst of the first wave of the pandemic.
Not all will be happy – and some of their arguments will be equally as valid. Where to rank the police, fire-fighters, farmers, essential store workers, vets, charities and organisations dealing with people and issues, such as domestic violence, that cannot be handled remotely, care-in-the-home conducted by family members whose intervention is a labour of love rarely classified as "a job". The list goes on and on and on.
The strength and, indeed, point of such arguments will depend on how the massive vaccination rollout gathers pace around the world and how effective it is over the coming weeks and months.
If all goes as well as we hope and pray, what Cate Campbell suggests will be regarded as reasonable and sensible.
The issue could and probably would turn contentious if vaccination of athletes turns into a race of two parts: athletes vs others who cannot return to work without the jab; and a race between athletes from different countries if evenness of vaccination around the world cannot be guaranteed (there is no sign of that as things stand).
If such races do look likely to be run, look before any Olympic cry for a plea from football, other big pro-sports and the lobby for a super-wealth industry get to work 'me first, surely, for the sake of fans, clubs, communities' etc. Olympic athletes, meanwhile, belong to a deeply divided economy that can be described as haves and have nots but mostly looks more like have-a-bits and have-not-much-or-anything-at-alls. Professional at the pointy end, the Olympics is populated yet by a large number of amateur sportsmen and women.
If needs be, how to define who is professional, who not? Or would it be a case, as suggested in my long read on the International Swimming League today, of cutting the coat according to the COVID-19 cloth and imposing a ranking on entries that would restrict a Games in times of challenge to those who make the vast bulk of headlines – the elite contenders – while putting the universality entries on hold this time round?
Such questions may seem speculative but at times of uncertainty, those intending to race in Olympic competition need to have answers ready for various questions that would arise in line with what kind of Games could go ahead, whether the games could go ahead, whether the Games must be cancelled as far as Tokyo goes, whether an alternative vision is still possible given that we live not in war-torn 1940 but ware-free, digital-age 2021.
My long read this day explains why, should Tokyo not be possible, an alternative form of Olympic competition should and could be made possible, as the lessons from the professionalisation of swimming underway indicate – and explain why we find Campbell not only able to say "working from home isn't an option" but being justified in doing so.