Williams, Wilby, Guy & Dean Halt Aussie Gold Rush With 4×100 Medley Victory To Takes England Swim's Captain Tom To Top Of Home Medals Haul & Adds To Jimbob's Pioneering Relay Treasury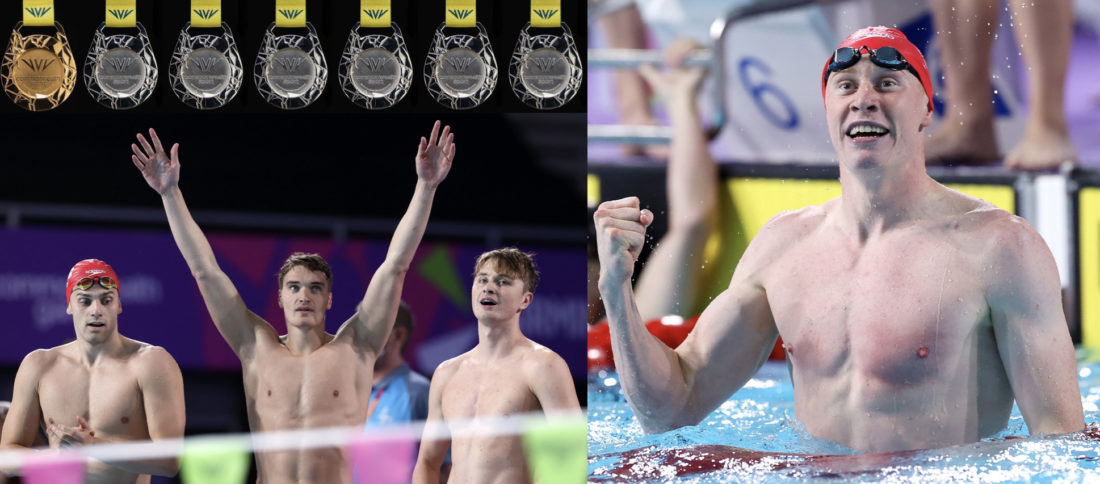 Tom Dean ended his and the England campaign at a home Games in Birmingham on a soaring high when he held off mighty Australia to deliver gold in the 4x100m medley and claim the record for the biggest haul at single Games for his country: 1 gold, six silvers, seven podiums in six days of racing.
Victory marked only the second time that an England medley quartet has topped Australia in the medley relay since since 1970 and only the fourth time since 1930, the event having been swum by just three swimmers in the days before the birth of butterfly in the 1950s.
Commonwealth 200m backstroke champion Brodie Williams clocked 54.02 own backstroke to get the England team started 0.05sec ahead of Australia's Brad Woodward. Next in, it might have been Peaty racing towards his fourth gold (with two medley relays) but his form deserted him in the 100m and the crown went to James Wilby, who swam a 59.22 split to extend the England lead, as Zac Stubblety Cook, 200m breaststroke champion and second to Wilby in the 100m, clocked 59.92.
James Guy was in next for England with a 51.22 split compared to a 51.02 for the man he shared 100m butterfly silver with yesterday, Australia's Matt Temple. All of which left Dean with a 0.56sec lead over Kyle Chalmers, the 100m freestyle championing Birmingham who claimed Olympic gold in 2016 and silver in 2020ne.
With Chalmers chasing, Dean might struggle. On paper. In the water, the Olympic 200m freestyle champion roared to a 47.32 split, enough to keep Chalmers, on 46.86, at bay by 0.08, 3mins 31.80 to 3:31.88, the bronze to Scotland in 3:35.11, Duncan Scott on butterfly (51.74)and Ross Murdoch (59.59) on breaststroke adding to their impressive Commonwealth medal tallies in battle with mates Craig McNally (54.9) and Evan Jones (48.99, freestyle).
For Scott and Dean, their last medals of the six days of racing ensured places in the respective Scotland and England pantheons of Games history:
Scott, with 13 podiums topped by three golds, is now the biggest hauler of Commonwealth medals all-time, all sports, for Scotland;
Dean's gold atop six silvers in six days of finals swept him past the record set by Brian Brinkley in 1974, six podiums, as the biggest hauler of medals at a single Games for England in the pool (Brinkley still held the record outright for men until today, his tally matched in 2006 by Mel Marshall and 2014 by Siobhan-Marie O'Connor, who had the edge in the detail with a gold to match Brinkley's and 4 silvers to his 3: details Dean flew past today) . Worth noting that Brinkley, Marshall, O'Connor and Fran Halsall, winner of 5 medals at Delhi 2010 when racing with Delhi belly did not have all the mixed relays to go for in their day.
And then there was James Guy, who joined the club of six medals at one Games in Birmingham, with the gold adding to the three silvers and two bronzes he'd already won.
More on their record hauls and the Scott Vs Dean Duel: Duncan Scott Vs Dean Part II – 200 Medley Gold To Scotland, Silver To England, As Sparring Partners Set Records For Biggest Medals Hauls For Their Home Nations
For Guy, Twitter handle @Jimbob95goon, gold also added to the biggest haul of relay medals for Britain and England in swimming history: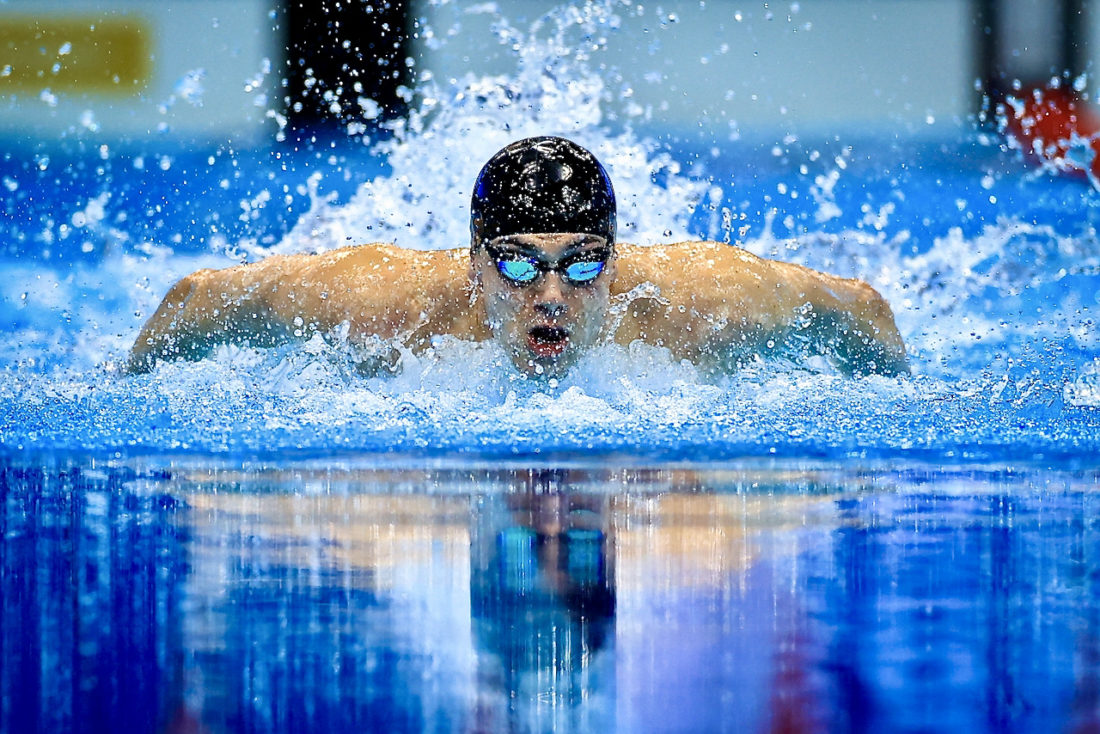 For Britain: 2015-2022
Olympic Games – 2 gold, 3 silver
World Championships (LC) – 3 gold, 1 silver, 3 bronze
European Championships (LC) – 7 gold, 2 silver
For England:
Commonwealth Games – 2 gold, 7 silver, 4 bronze – 2014-2018