Will The Most Toxic NCAA Swimming Championship In History Be The Last Season For Lia & Like In Women's Racing?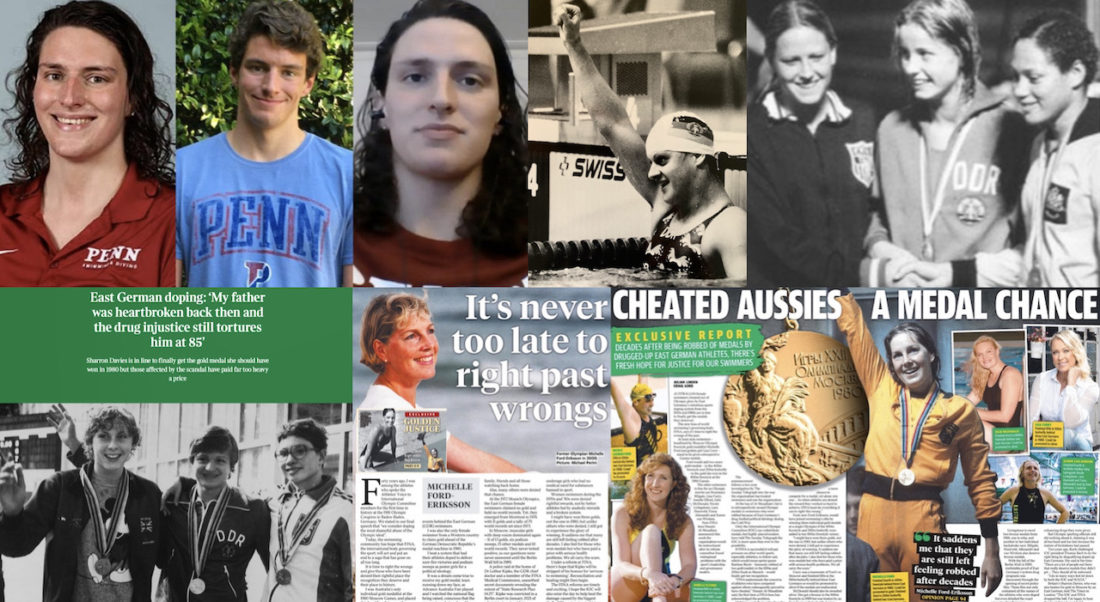 Editorial – March Madness, they call it in an average year, but best make it the Ides of Insanity this NCAA Swimming and Diving Championships as the meet gets underway at the McAuley Aquatic Center in Atlanta, Georgia today, the eyes of the world on one transgender swimmer.
Related: Two-part interview with Nancy Hogshead-Makar
Lia Thomas raced as a decent but average man called Will at the University of Pennsylvania two seasons ago but is now the force to beat over 200 and 500 yards freestyle in the fast lane of women's U.S. college competition, towing the male advantages nature, puberty and development from boy to man gave him and passed on to her.
The issues raised evoke memories of the most description chapter of deceit in the history of swimming: State Research Plan 14:25 and the Sporting Crime of the 21st Century perpetrated by corrupt politicians, doctors, coaches and others who used minors as guinea pigs for banned substances that, once tested on one set of teammates, could be administered to the more talented prospects who would make tiny East Germany the nation to beat in a whole range of sports like swimming, rowing, cycling and track and field, to name but a few.
Androgeny in teenage girls so that they might swim more like boys and beat the girls racing clean is not the same as testosterone reduction therapy for a human born a boy and grown to a man before identifying as a woman.
Nonetheless, FINA, the global regulator currently formulating inclusion rules with Fair Play in mind for biological women, will doubtless have a keen eye on events in the NCAA and be mindful of the heinous harm done to generations of women swimmers because of a failure of governance to know what cheating looked like and chase it down and out of the sport.
Now, 33 years after the fall of the Berlin Wall, FINA recently had cause to look back at that GDR era and the evidence I had been pointing them to for three decades since I was the first journalist in the English-speaking world to interview Kornelia Ender and hear her memories of injections, little blue pills and the t-shirts she grew out of in a matter of 10-12 weeks as the steroids took effect.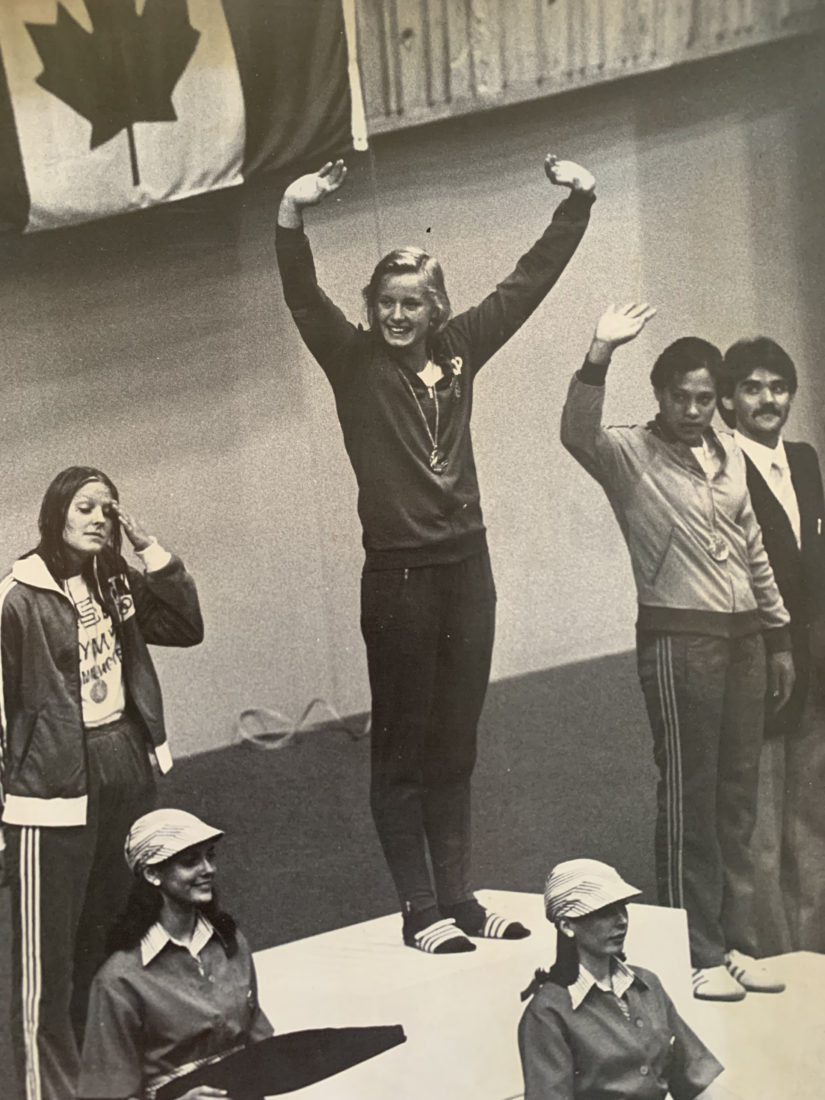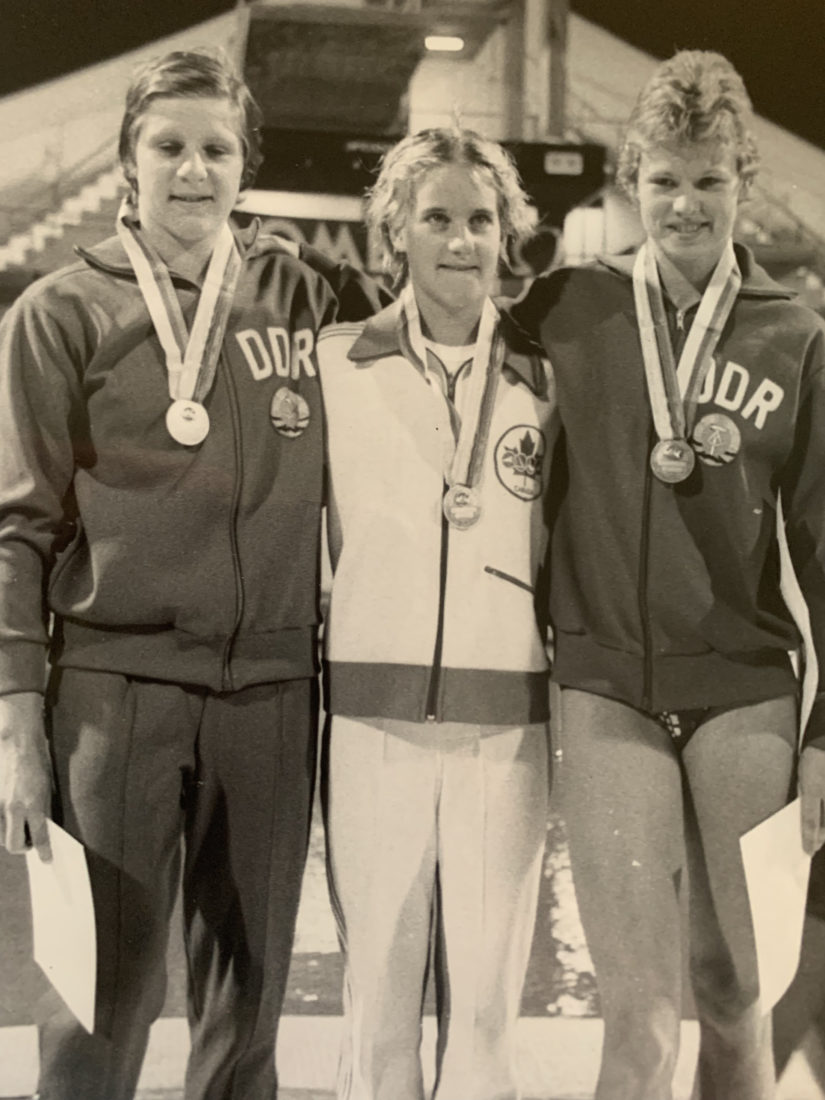 Part of the tragedy was this: at 13 she finished with silver an arm swing behind Australia's shooting-star of a trailblazer Shane Gould and her World record in the 200m medley at the 1972 Olympic Games. Chances are, Ender would have been a great racer and winner of medals. With help she was all but invincible at the height of her powers at Montreal 1976 – and her success meant that we did not see the first black woman take gold in the Olympic pool, as Enith Brigitha, of The Netherlands, may have done; the success of Ender's teammates meant that we did not see Canada, courtesy of would-be Olympic champions Nancy Garapick and Cheryl Gibson, the latter among the newest members of the latest FINA Bureau (or board), celebrate a golden home Games in the pool.
Not knowing how good some of the GDR girls might have been if left to compete fairly with their rivals is one of the biggest of many regrets about East Germany's deception. As Rica Reinisch, triple gold winner at Moscow 1980 before being retired in her mid teens with inflamed ovaries, once put it: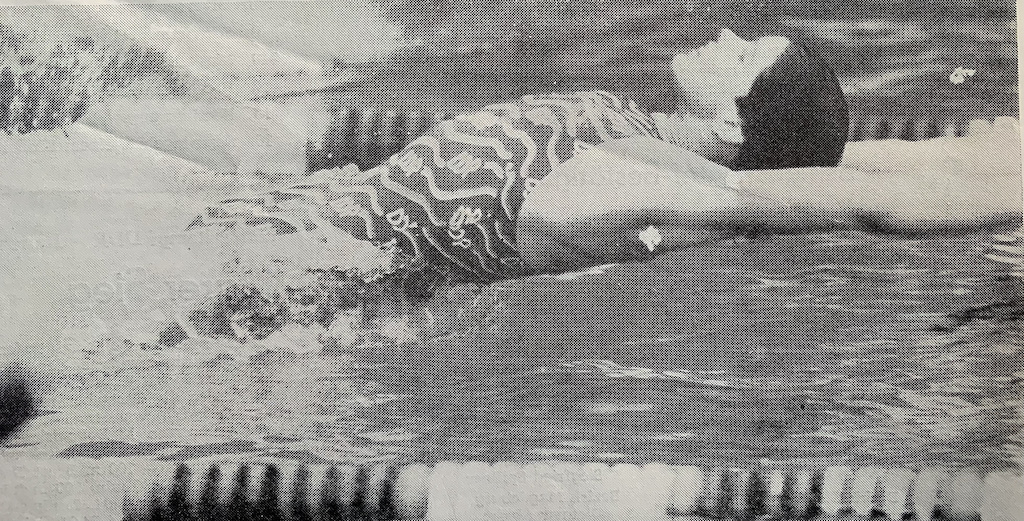 "The worst thing is they took away from me was the opportunity to ever know if I could have won the gold medals without the steroids. That's the greatest betrayal of all."

Rica Reinisch – photo, Schwimm Sport
My efforts to have FINA consider retrospective action aimed at reconciling both sides of the deeply damaging Cold War in Olympic sport were not investigative. The evidence was there for all to see, and all the more so after the German Doping trials of 1998-2001. Last year, as FINA reform processes unfolded at last, new president Husain Al-Musallam sent two strong signals that the past had not been put to bed where that past involved criminality and harm to athletes.
The first and second acts came one after the next in an interview with Al-Musallam in which he suggested that FINA was open to considering, once the Aquatics Integrity Unit is in place in the latter half of this year, a reconciliation process. Calls for shadow medals to be allocated to those denied their rightful place by GDR women might, after all, be heard by decision makers.
FINA does not have power over Olympic medals but the words below, if turned to deed, represent hope for generations of athletes and families still carrying the scars of wounds inflicted up to half a century ago.
First, The Times broke the news that FINA, on the basis of evidence last sent to its executive by this author in 2014 but never actually delivered, had stripped Dr. Lothar Kipke of the Silver Pin award it granted him in the 1980s for service to swimming at a time when he was reported by his Stasi (state police) boss for brutality when ramming steroid needles into the backsides of teenage girls.
Then, Al-Musallam issued the following statement: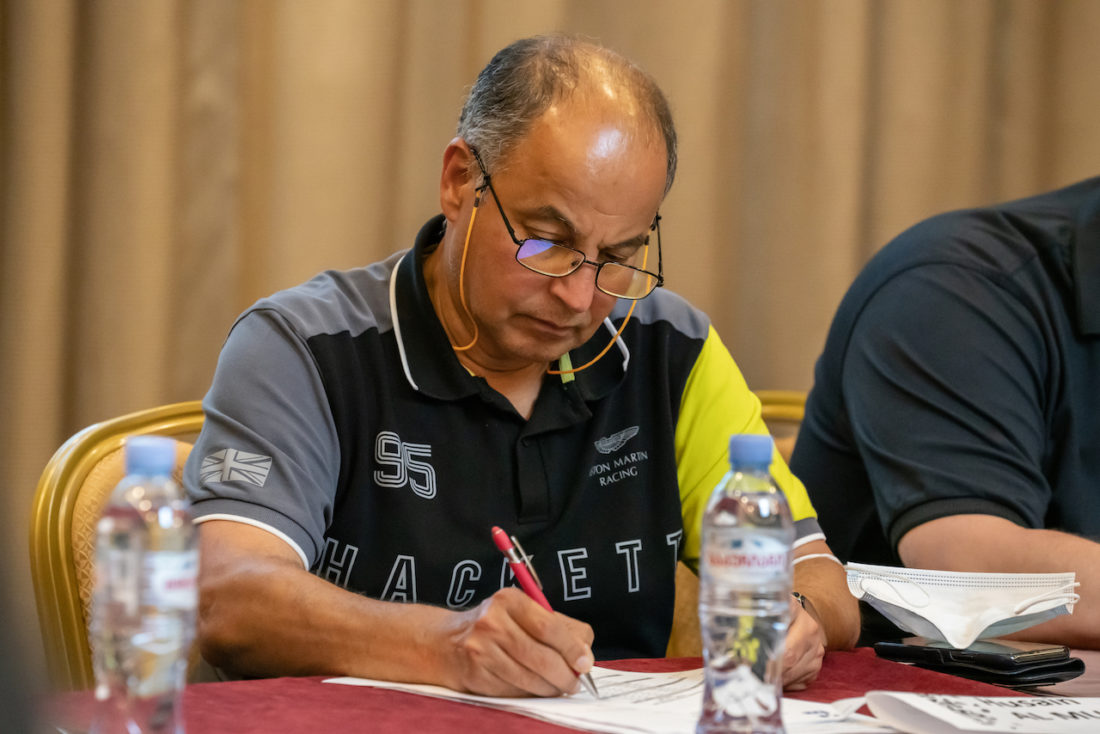 "Fina understands the concerns of athletes who have competed against others subsequently proved to have cheated.

"Athletes work their entire lives for a mere chance to compete for a medal, yet alone win one. So when athletes are denied the reward they worked so hard to achieve, Fina must do everything it can to right this wrong. 

"Fina is committed to building aquatic sport on the strongest possible foundations. This is why Fina has begun a wide-ranging process of reform, part of which is the proposal – already approved by the Fina Bureau – for the creation of an independent Aquatics Integrity Unit.

"Once established, the independent Aquatics Integrity Unit will investigate the matter to determine what recourse may be taken in support of Ms Davies and all similarly-situated other aquatics athletes."

Husain Al-Musallam – president of FINA
NCAA Context
Those are the words that regulators watching events in Georgia this week and formulating inclusion rules that would cover transgender athletes must pin to the top of every evidence board lining the walls of all their thoughts.
To allow into women's swimming, as the NCAA and peer organisations in the U.S. have, any transgender athletes born and raised boys to men before identifying as women would be to repeat all the mistakes of history in a single act of wilful blindness.
The four days of annual NCAA Division I women's swimming and diving battles rarely get noticed beyond the swim and college sports community in the United States and the pockets of interest around the world among those who sent their talents to U.S. college for good reason.
One of the, if not the, key birthing pool of prospects fit to further feed the biggest bull run of success in any sport the world over: beyond the odd and relative blip, the USA has been the world No 1 swim nation at Olympic level for almost all of the 114 years since the foundation of FINA, the global regulator, in 1908.
For all that time, the top-tier of categorisation in sport was men (in Olympic swimming since it started in 1896) and women (since 1912) and during that time, men and women meant biological sex, not a gender construct of society or an identity or choice. In sport, and very much so in swimming, sex matters, biological sex matters.
Sometime in the past decade, as society debated and adapted to transgender inclusion, acceptance and tolerance, the traditional definitions of men and women in sport were watered down in the minds of some extending societal trends to a realm largely turning a blind eye to the implications of this novel phrase and interpretation: "Sporting participation (rightly or wrongly) is decided by the social construct of gender rather than biological sex."
When I read that, I wondered if I'd missed a great turning point in the history of swimming. I turned to several Olympic swimmers among waves of them from generations past and present. I turned to some coaches, too, and I asked, in casual not scientific fashion, for their views on what to me was an alien interpretation.
All, without exception, shared a position that falls in line with the answers Safe Sport and Champion Women advocate Nancy Hogshead-Makar, one of those behind petitions in support of preserving women's sport for biological women, gave me on Twitter:
Yes, it may well be that unconscious bias does tend to send us too chat with the like-minded on key subjects. That said, a great many more than I spoke to appear to agree with the notion that. they had assumed biological sex was the divider when their sport mentioned "men" and "women" – and according to these petitions that read like a Who's Who of aquatics, they very much want that to remain the case.
Against that backdrop, one moment stood out this season for the toxic nature of the governance failure underpinning the crisis: The 200 Free Time Trial That Became A Yardstick Of How Much Poison Is Being Poured In The Women's Swimming Pool.
The details of petitions calling for that never to be possible again indicate overwhelming objection from key stakeholders to inclusion of trans athletes in elite women's sports where men have a clear advantage over women.
How did it come to this? How did we arrive at an NCAA Championship with two key facts that evoke the most poignant story fragment in Kafka's Collected Stories, "The Watchman":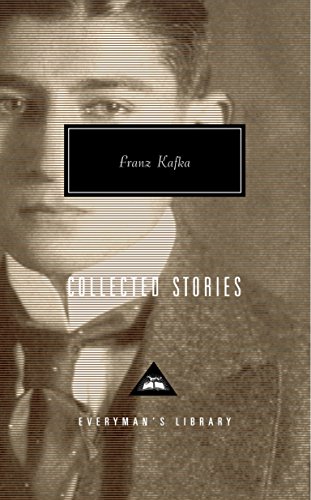 I ran past the first watchman. Then I was horrified, ran back again and said to the watchman: 'I ran through here while you were looking the other way.' The watchman gazed ahead of him and said nothing. 'I suppose I really oughtn't to have done it,' I said. The watchman still said nothing. 'Does your silence indicate permission to pass?'
Lia Thomas gets a ticket to women's swimming from the NCAA, the Ivy League and the University of Pennsylvania after two seasons of testosterone-reduction therapy and while the athlete in question remains biologically male in all regards, including genitalia.
Lia Thomas' ticket comes with a warning of sanctions for others if they dare say 'actually, I object, actually, I feel that my rights as a biological woman have been stripped from me (and by decision makers who are mostly men)
Where, the worldwide swimming community asks, are the rules to prevent this? Why have they not been written? Why are the issues only getting attention because the sport has a crisis on its hands, one that has been hurtling down the track like a runaway train towards swimming for the best past of a decade?
The answers rest somewhere between "swimming didn't have any transgender athletes", as one top official put it to me, and International Olympic Committee dithering of the kind that breeds "caught-in-headlights" syndrome all the way down the chain of command.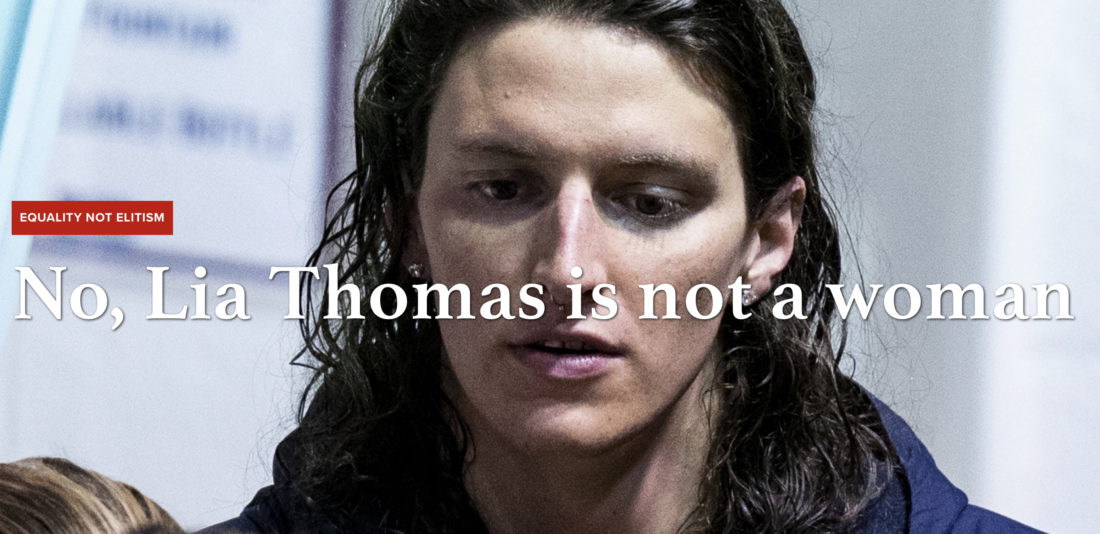 If the inclusion of male strength and force in women's swimming leaves many frustrated at the lack of understanding when it comes to the key differences between elite performance sport and society, the toxic nature of what has unfolded in NCAA waters is to be found where poor governance defends itself with poison, namely the denial of human rights enshrined from the very top of the American legislative treat, the First Amendment, which "protects freedom of speech, the press, assembly, and the right to petition the Government for a redress of grievances".
Human rights?! Tell that to those in positions of guardianship and stewardship at Penn, the Ivy League and NCAA who have either been directly responsible for or turned a wilful blind eye to this:
Teammates on the Penn women's squad and their parents have been forced to express their objections anonymously under threat of sanction if they state openly what they say in private, namely, in the words of one swimmer that echo the feelings of many: "We are fully supportive of Lia's transition but we just don't feel she should be competing on the women's team because we have no chance of ever competing fairly with her."
Why? Because Lia, regardless of any testosterone reduction therapy, retains many of the male features that in sport amount to huge advantage over women. The matter is not simply a question of who gets gold or silver, though that is significant enough: for every trans athlete allowed to take up a place in each event in NCAA competition this week, one woman swimmer will miss their shot, will miss the cut, will not even get to go and take up their right to compete in women's sport.
Here is one of those women who did make the Penn team this season but feels the impact of having to accept, lips sealed under threat of sanction, a teammate who never was and never will be a biological woman and will race with male advantage this season and all others:
Lia Thomas disagrees and has effectively told the Penn women to get over it, in an interview with Sports Illustrated that quoted the controversial athlete as saying: "I'm a woman, just like anybody else on the team. I've always viewed myself as just a swimmer. It's what I've done for so long; it's what I love." The feature also states: 'She's not thinking about wins or records, she insists. "I get into the water every day and do my best".'
Soon, Lia Thomas will only be able to do that if she complies with FINA rules.
The global regulator's Transgender and Inclusion policies followed International Olympic Committee policy until last year, when the IOC handed the matter back to each international sports federation to determine what the conditions of inclusion should be depending on whether and to what extent men and women could compete together.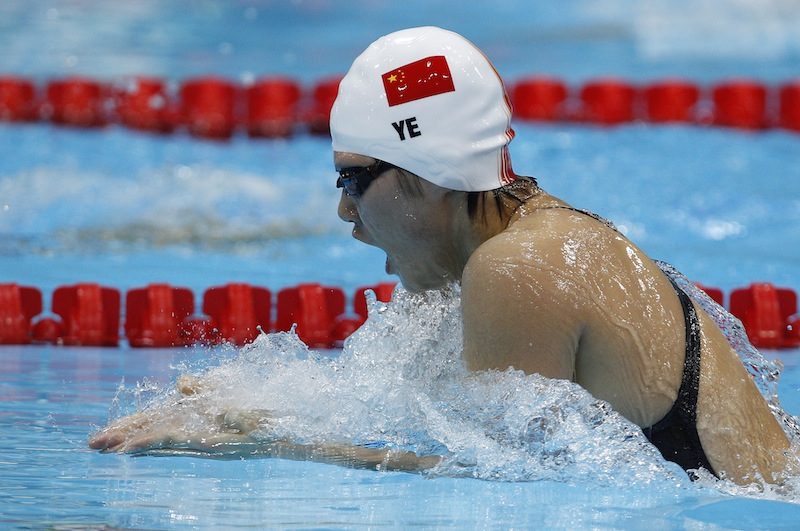 For example, an elite female darts player might thrash an elite male darts player but there are no examples, barring the last 100m of a 400m medley in 2012 Olympic finals, of a woman getting anywhere close to travelling at the same pace as the best men in any pool event in history on the biggest, fastest of occasions. That singular exception: in London, China's Ye Shiwen swam the last 100m on freestyle to a women's 400IM world-record victory faster than American Ryan Lochte swam the last 100m to a men's world-textile-best victory, despite the fact that the global standards for men and women are about 24secs apart. Ye raced between 2 and 4 seconds faster on freestyle than the rest of the women's final. Astonishing margins and measures all round. After London 2012, Ye never again approached her best and winning times in the 200 and 400IM.
Now, a decade after London 2012, FINA can turn to domestic federations and petitions to see which way the wind is blowing as it deliberates on new global rules. Here are two positions from the English-speaking world that sum up official and unofficial policy far and wide prior to the global regulator settling on rule proposals that would then be voted on at FINA Congress:
USA Swimming: the domestic federation's inclusion policy would have prevented Lia Thomas from competing this week at NCAAs but the organisation, under pressure from the Ivy League and Penn set the federation's rules aside, at least for this season. That situation is bizarre in itself: the NCAA has a right to set USA Swimming rules aside for an event that includes scores of swimmers who are subject to USA Swimming rules.
UK Guidance for Transgender Inclusion in Domestic Sport: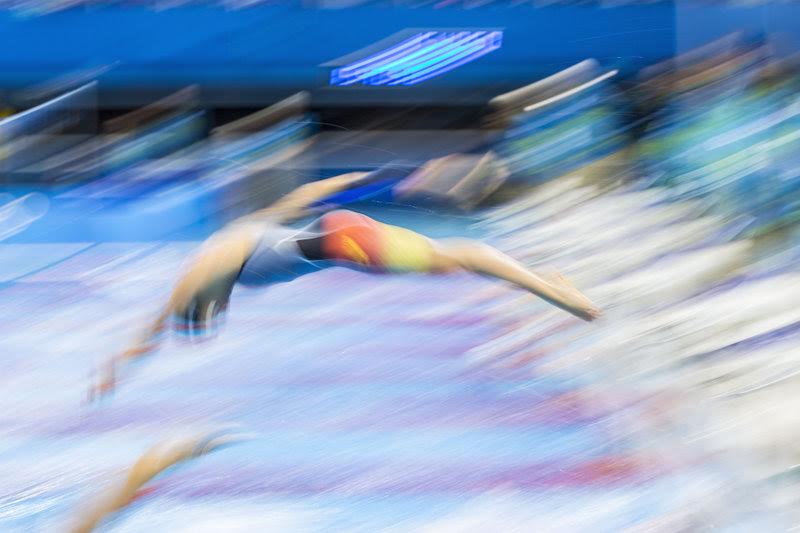 "… the Guidance concludes that the inclusion of transgender people into female sport cannot be balanced regarding transgender inclusion, fairness and safety in gender-affected sport where there is meaningful competition. This is due to retained differences in strength, stamina and physique between the average woman compared with the average transgender woman or non-binary person assigned male at birth, with or without testosterone suppression."

The five Sports Councils of Great Britain: UK, England, Wales, Scotland and Northern Ireland – image courtesy of Patrick B. Kraemer
Safe Sport and Champion Women's advocate Nancy Hogshead-Makar is among those who point to what SOS referred to back in 2019 as "A Waking Nightmare For Women's Sport": the lived experience of women swimmers forced to compete against East German competition that was fuelled by Oral Turinabol and other banned substances.
Androgenisation of teenage girls made the GDR women's team dominant in international waters. Those girls and women had their performances buoyed by testosterone but they did not have the full package of male advantages granted to them by puberty: they did not have the 6ft 4in height, the much bigger feet, lungs, helpful angles of buoyancy and other features of maleness granted through natural growth development.
In that sense, Hogshead-Makar, who raced in the GDR era but when claiming three gold and a silver medal at the 1984 Olympics was spared by boycott when it came to the impact of rivals fed with doping, is right when she says: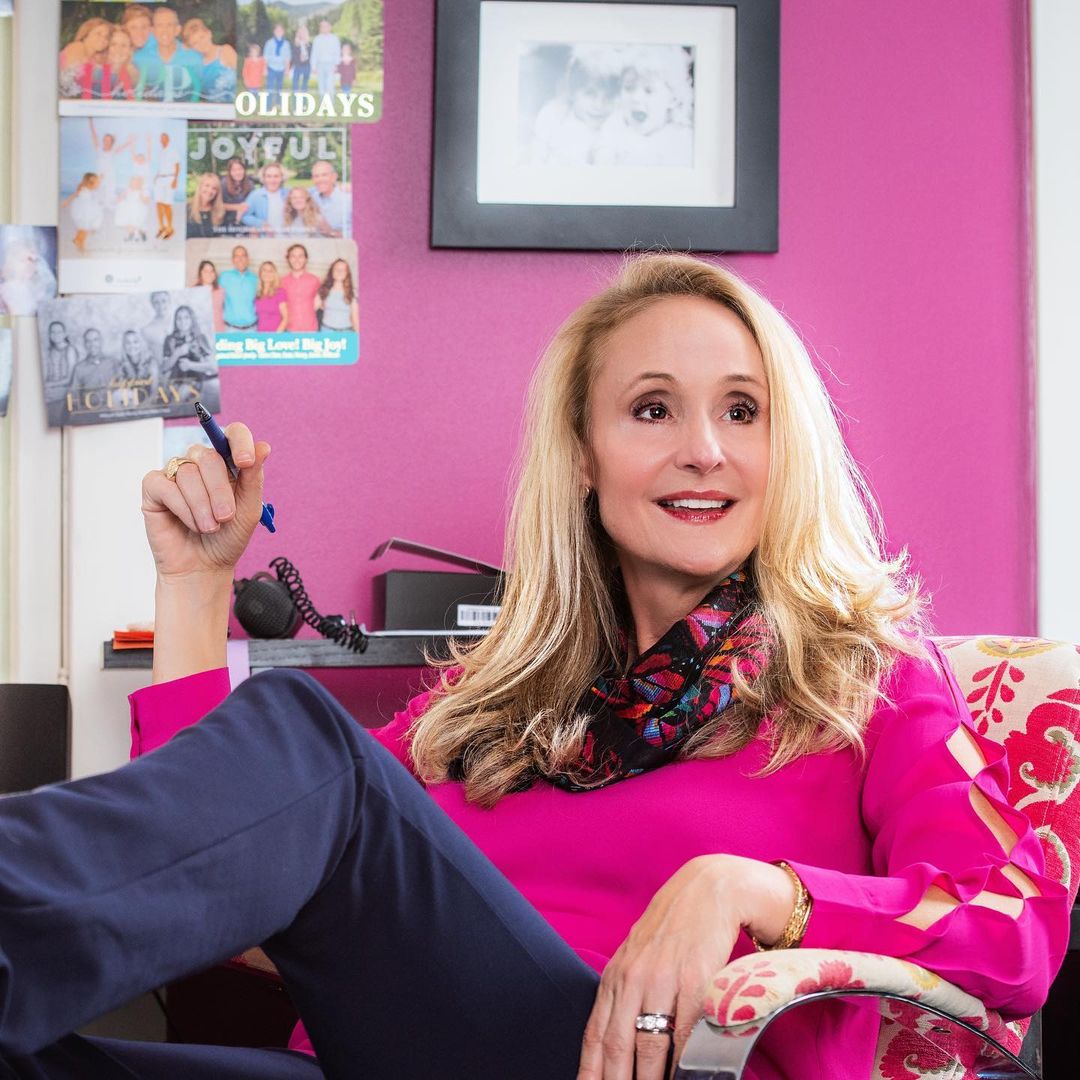 "I swam on the U.S. National Team for nine years, from 1976–1984, when East German swimmers dominated women's competitions [fuelled by] anabolic steroids. I was able to win three Olympic gold medals and a silver medal because the East Germans boycotted the 1984 Olympics. We all knew they were cheating. The boycott announcement was a relief; I knew I'd have a fair shot at winning. My Olympic gold medals changed the trajectory of my life.

"In all my years competing with East German women doped to the gills, they were only slightly better than the best biological women. None were competitive with men. At the time, just as now, if I'd have tested positive for testosterone, I'd have been banned. Caught twice, I'd have been banned for life. I think that same scenario should apply to anyone racing with male advantage over women."

Nancy Hogshead Makar – photo courtesy of Champion Women
Hogshead-Makar is not suggesting that Lia Thomas = GDR doping but she is suggesting that the same preventable problem and deception underpin both scenarios: then and now, they impose disadvantage on biological women racing clean.
There is also this aspect to take into account: the physical and physiological advantages of maleness in sport are accompanied by the psychological advantages of supreme confidence. The caricature of that thought is national finalist in 100m free, men or women, being invited to race 12 year olds in the local school gala. The race is over before it begins, so no need for pre-race nerves, the need to psyche oneself up, the need to overcome self and so forth. Its the victory of "I know I've won this" over "I'm in a real and fair fight in which any one of eight lanes could win'. Different planets.
Whatever unfolds in the coming days in Georgia at NCAAs, guardians and stewards of swimming, at all levels, have a responsibility not only to inclusion of minorities but to that half of all sports people who are biological women. They also have rights to Fair Play, to inclusion on fair terms, to what Hogshead-Makar refers to as "the trajectory of my life".
The impact of those 16 years of GDR dominance continues to ripple out in the lives (and deaths) and those who lived through it all. If many of the GDR women paid a price in. health and welfare for decades beyond their medal-winning days, then their rivals and would-be rivals had their life prospects and pathways thrown off course.
Where first clean athlete home meant "silver lady" and "second best" at every introduction at every function for decades long for some, the same scenario also meant no medal, no place in the final, no mention in media, national or local, no recognition, no sponsor, no reward for years of hard work that might have been reflected in a podium finish on a big occasion in international waters. Those included events such as European Championships, where the GDR mopped up more than 95% of all gold medals 1974 to 1989, and the vast bulk of all other medals too.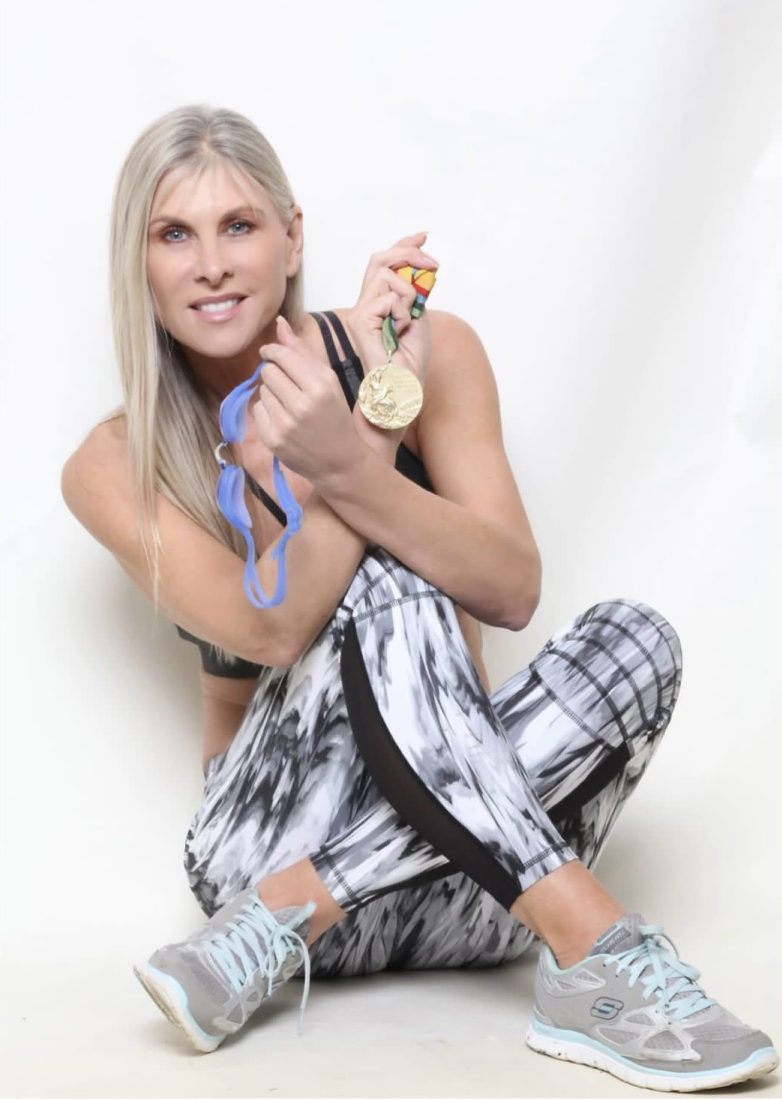 Rica Reinisch suffered miscarriages after marriage in the late 1980s but later went on to be blessed by two healthy children. She is now a grandmother and can sit her grandchildren on he knee and tell them of the day she won Olympic gold. The likes of Brigitha, Garapick, Gibson, Sharron Davies, her GB teammates who finished second in the Olympic 4x100m medley final in 1980 are among those who cannot sit children on their knees and speak of the day when … because that day is full of asterisks like the one Rica raises: … we will never know.
What we do know is that the GDR athletes were doped. Fact. No doubts. Evidence galore. Which means we do also know the identities of the first three swimmers home whose names are not in any record of the greatest systematic doping deceit in Olympic history, its closest rivals the China crisis of the 1990s and the Russian doping scandal of the past decade with roots in precisely the same era as the dominance of the GDR at a time when a Soviet spy called Vladimir Putin was a local KGB officer in Dresden not far from the pool when Rica Reinisch and teammates trained, and a 20-minute drive from the IOC-accredited laboratory at Kreischa, where testing was aimed at keeping doping a secret not exposing it for the fraud it was.
In NCAA context, it might also be silver not gold, final/no final and has meant for at least two swimmers no place in the qualification cut to even travel to Georgia for the college season highlight. No chance of telling the grandchildren of the time when…
The ripple is real. It need not be. Exclusion from women's sport for transgender athletes does not rule out inclusion. It is one of many points that the trans lobby simply refuses to hear.
If regulators get it right, that trans lobby will have to hear, and perhaps then they will listen to what inclusion means (more on that soon in the SOS interview with Nancy Hogshead-Makar), what it looks like and why the creation, not invasion, of space, is well worth embracing, for all concerned.
Piling more insult and injury on women's swimming after decades of the same is simply not an option.
---
Related: Two-part interview with Nancy Hogshead-Makar
---
Related SOS Coverage: