Why FINA Funding By IOC Should be Slashed In Absence Of Integrity Unit As Brent Nowicki Becomes Exec Director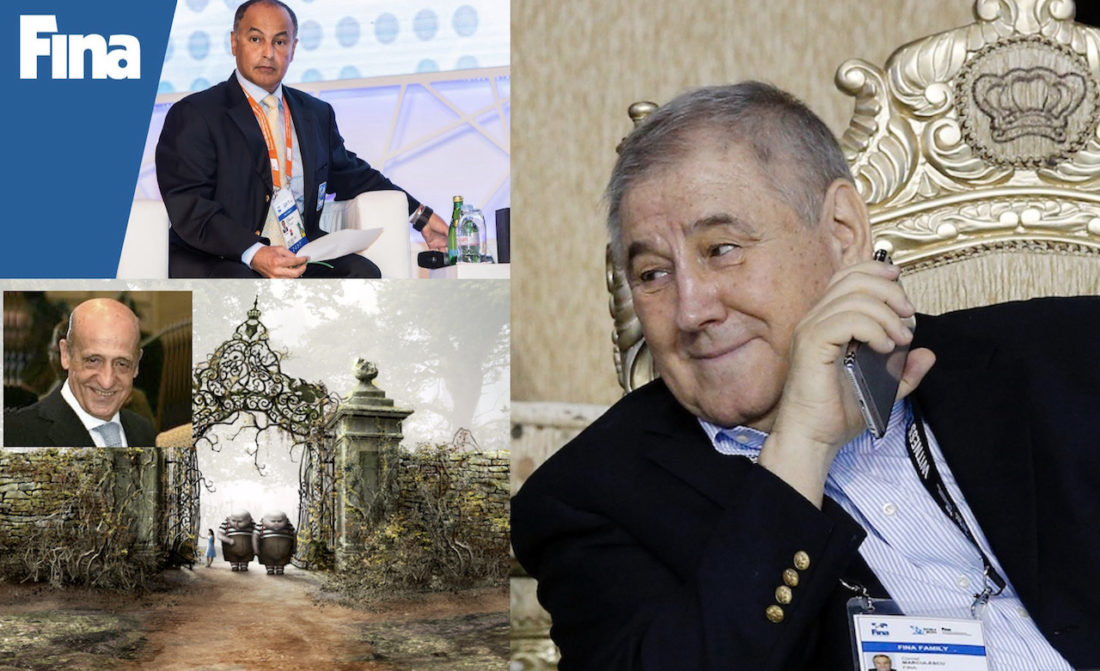 Editorial: The first test of Husain Al-Musallam when he takes the throne of FINA this weekend will be to look straight in a mirror, declare his innocence and hand over to a task force unplugged from the Olympic sports machine the urgent job of appointing an independent Integrity Unity with retrospective powers of inquiry, oversight and judgment.
Update and exclusive breaking news: The same test will face Brent Nowicki, the American lawyer and former counsel at the Court of Arbitration for Sport (CAS). He will be soon be named as the new Executive Director of FINA, following the departure of Cornel Marculescu after 35 years in post.
FINA's Congress in Qatar is also about to confirm Al-Musallam as president, Dale Neuburger Treasurer and Sam Ramsamy the first vice-president and, as such, the new heir to the FINA throne should there be any reason to call on him to step up. Next in line is the often-silent Australian Matthew Dunn, as second vp. All are FINA long-termers one way or another, while Nowicki is new to the swimming federation.
Here is Nowicki, whose arrival will end the temporary leadership of Marcela Saxlund, who served as assistant to Marculescu for many a long year but will now not be the first woman to serve as director of FINA, a largely male domain:
Nowicki comes to the top job in swimming at a time when the CAS is about to deliver its second and in all a third verdict on Sun Yang*, the Chinese swimmer served a severe warning by FINA in 2019, the story of which was broken in The Times in late January of the same year, leading to the World Anti-Doping Agency's challenge to the FINA decision not to impose a penalty. In February 2020, CAS announced that a panel of three judges had sided with WADA and an eight-year suspension was imposed on Sun. That decision fell when the tweets that predating the Sun case but sent from one of the three judges in the unanimous decision against the Chinese swimmer were deemed racist: in a complaint about matters far from elite sport and focused on the judge's stance against animal cruelty in China, the perpetrators were described as "yellow-skinned".
Nowicki attended the first Sun Yang hearing in November 2019: the American was then serving Managing Counsel for CAS.
The rest of the appointments to the top table include Cheryl Gibson, the Olympic medallist for Canada in 1976, her results impacted by the GDR state-run doping program and the architects of such, who are still honoured to this day by FINA.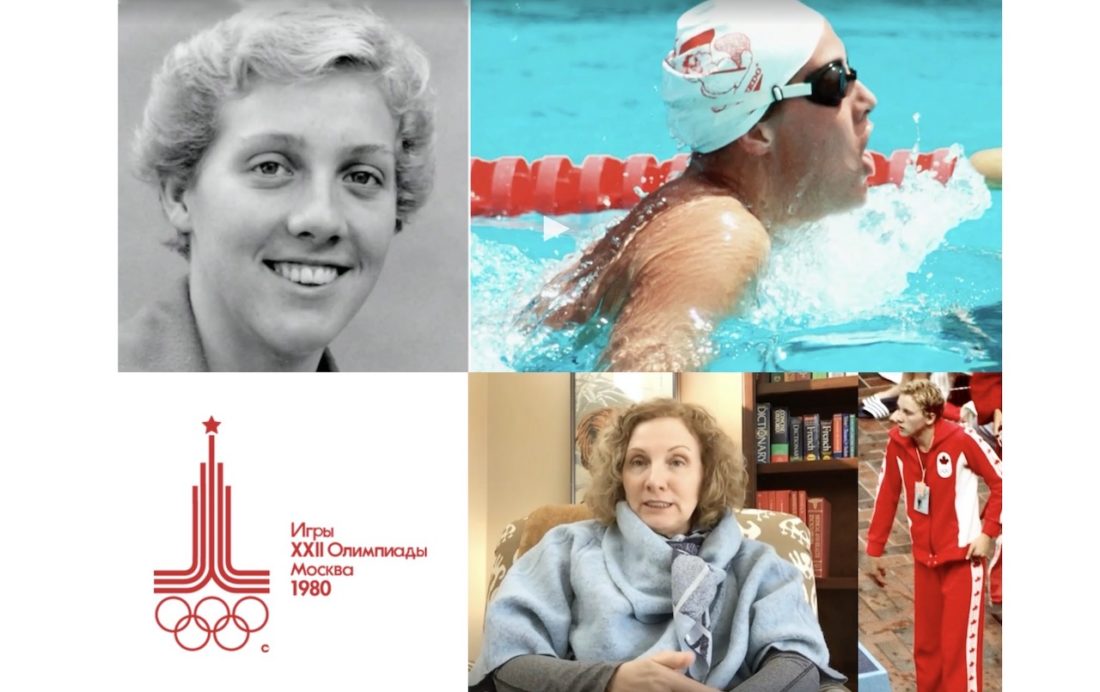 Vice-Presidents:
Paolo Barelli (ITA)
Zhou Jihong (CHN)
Juan Carlos Orihuela (PAR)
Members:
Zouheir El Moufti (MAR)
Donald Rukare (UGA)
Mohamed Diop (SEN)
Errol Clarke (BAR)
Cheryl Gibson (CAN)
Taha Al Kishry (OMA)
Andrey Kryukov (KAZ)
Fernando Carpena (ESP)
Dimitrios Diathesopoulos (GRE)
David Sparkes (GBR)
Doreen Tiborcz (MRI)
Algernon Cargill (BAH)
Veronica Stanham (URU)
Daichi Suzuki (JPN)
Virendra Nanavati (IND)
Romani Katoa (COK)
Antonio Jose da Silva (POR)
Erik van Heijningen (NED)
As per the FINA Constitution, the Chair of the FINA Athletes Committee Penny Heyns is also a ex-officio member of the Bureau, with voting right.
Four other members were co-opted for the Bureau, as representatives of countries holding upcoming editions of FINA World Championships and Olympic Games: Khaleel Al Jabir (QAT), Gilles Sezionale (FRA), Vladimir Salnikov (RUS) and Balasz Furjes (HUN).
Outgoing president, Julio Maglione was granted FINA Honorary Life President status, a status quo that never ends until God or nature intervenes.
More was announced in a FINA statement but we won't be replicating it here because a few of the claims in quotes are shy of the truth.
Politics In Play As FINA's New Start Comes With Old Baggage
The when just after the name Al-Musallam in the opening sentence of this commentary is as given a given can be, barring revolution at an organisation built in culture and constitution to withstand any such threats to the status quo. The update above confirms that, while the votes are not yet confirmed, the posts will be confirmed within a couple of hours at tops.
After three decades of drought when it comes to leadership wedded to integrity and the independent oversight critical to good governance, FINA is about to take another leap in the wrong direction: 20 years run by a man from Algeria, then 12 by a now-octogenarian from Uruguay whose top-table tenure dates back to the days when the likes of Mary T Meagher and Michael "The Albatross" Gross were on the wing, the GDR was in full swing and Janet Evans was a gathering storm the world had yet to hear from, and now … a man of Kuwait with questions to answer beyond the comfort of in-house process, PR and, on occasion it could well be argued, pure propaganda.
In FINA World, long-termers from towering members of the C-League (if that) of swimming nations last longer than legends and the legendary pioneering pace they set. And the representative and guardians of A-League nations are, apparently, happy to prop up a system that honours Putin above Phelps, Middle East regimes above Mary T., Sheikhs above Shane G and a former member of the administrator in the Franco dictatorship in a fascist Spain over Fraser, Egerszegi, Caulkins, Spitz, Matthes, Rose, Thorpe, Caulkins, Darnyi, Klochkova, Meyer, Weissmuller, Naber, De Varona, Hogshead, Kelly, Kok, Davies, Wagner, and a whole wave of others who ought to have been FINA's priority and purpose all these years for a variety of key reasons that federations International and domestic have paid far too little attention to.
If that FINA balance of priorities sounds far-fetched, best catch up with the list of those who have received FINA's highest honour, the FINA Order, at the helm of an awards list that includes the criminally convicted and some responsible the abuse of underage athletes.
It is no coincidence that FINA has sunk to the bottom of the league of Olympic sports federations in recent assessment.
Al-Musallam now has the chance to change all that, wipe the slate clean and begin again, starting with the creation of an Independent Integrity Unit in a process he should have nothing to do with beyond voting "aye" for the cultural shift swimming needs if it is to get its ship off the rocks and back to the boat yard for the repair, reparation and reconciliation process required to avoid the scrap heap of history.
The triple-whammy of leaders from nations with no world-class swimming programs to speak of speaks to the politics of a federation that bars gender discrimination but is happy to have a president from a country that has not only never had a swimmer anywhere near an Olympic final but can count the number of women swimmers in elite training programs on the fingers of a fish.
Olympic bosses have wanted (at least in the words and ambitions of official policy, Vision2020 and related statements) FINA to move in the direction of independent oversight for some years now, despite the weasel-words and rather erroneous PR-exercise assessment of out-going federation president Julio Maglione's tenure by Thomas Bach, the chief scratcher of backs in the club of back-scratchers at the IOC.
Under the leadership of Sebastian Coe, the IAAF reinvented itself as World Athletics, handed over key functions and powers to the Athletics Integrity Unit established in 2017 and set a new course for governance as the big-stadium pace-setter at the helm of a 'Games of Thrones'.
All the while, it's been business as usual at FINA: the dread sound of heels and knuckles being dragged is matched only by the stench of self-serving ambition at the top table of a regulator that attempted to tell swimmers when and where they could compete and has spent the intervening years fighting a class action from the world's leading swimmers and the organisation they embraced as the vehicle for the professionalisation of swimming and those who swim, namely the International Swimming League (ISL).
FINA's monopoly has been broken but the pathway set during the years of Cornel Marculescu as director (1986-2021) remains firmly in place: universality as a controlling force aided and abetted by the acquiescence of leading federations around the world falling down on their responsibility to represent the best interests of aquatic athletes; conflicts of interest; quick judgement and penalties for swimmers; slow or non-existent judgment, and never with price or penalty, for governors who have resisted independent oversight for far too long; top honours for politicians who help bankroll the FINA model and keep the status quo in the driving seat on a gravy train of grace, favour, omertà and a rulebook that is both ignored (when convenient) and evermore recast as a charter for failing governance and governors attempting to hold back change by ring-fencing themselves by words best suited to dictatorships.
The depths may be murky but it is all too easy to see why there is a reluctance to hand oversight of FINA governance to an independent body.
SwimSwam's Braden Keith makes himself a rarity in the ranks of niche coverers of swimming simply by raising the issues that so many other parochial players shy away from as they make the FINA cut for Olympic relays the headline and ignore the elephant on the blocks. In teeing up the FINA Congress this week, he highlights the stories I broke in The Times newspaper in London and the view of the U.S. Department of Justice, after noting:
Only one candidate has come forward for the presidency so far: Husain Al-Musallam of Kuwait, a country that was not allowed to fly its flag at the 2016 Summer Olympics and that has never had a swimmer final at either an Olympic Games or World Championships. The country didn't enter athletes in any other aquatic disciplines at any recent Olympic Games, though they did send divers to the 2019 World Championships.
How Leaders Lost The Fight In FINA
"Only one candidate has come forward…". Wonder why? Perhaps it has to do with the fact that, in the wake of the 2017 challenge to incumbent Julio Maglione for the FINA presidency in 2017, FINA introduce a lunatic condition for candidates for the presidency: in the case of two or more candidates entering the race, the winner takes all and the loser(s) must step down from all roles within FINA. A move that is certainly among the top 10 of great leaps away from democracy in the FINA realm.
Beyond that, up for a show of hands this weekend as FINA delegates gather in Doha, Qatar, for a Congress held today in a pandemic away from the membership and stakeholders of swimming is a further creep towards dictatorship.
As you read the following, keep in mind that Al-Musallam is not so much taking over from Maglione as he is taking the throne of Marculescu in a power struggle in which FINA leaders have flip-flopped on commitments to restricting terms of office and several other key points of status-quo resistance to reform under the Uruguayan's presidency.
C 18 Rights and Duties (add new Article to the duty of FINA President)
C 18.2.7 The President may take any action or decision on behalf of FINA when circumstances prevent it from being taken by the Congress, Bureau or Executive. Such action or decision must be submitted promptly for ratification by the competent organ.
If that passes, if the delegates at FINA Congress vote into power, without any independent inquiry or process of investigation, a president cited by a U.S. Department of Justice process as a co-conspirator with three others to a fraud in which a Guam soccer official received not far shy of a million dollars from a bank account said by investigators to have been in the sole control of two Kuwaitis at the time of transfer, then this weekend will be one of the most decisive in swimming history.
The current picture is troubling in the context of the sports-organisation culture called into question during a U.S. Senate Hearing on FIFA in 2015, one that is well worth recalling. The antics and politics of FINA has damaged and continues to damage swimming, coverage of which is sliding backwards year after year in mainstream media far and wide. The sport is, perhaps without even realising it, taking comfort in the arms of the niche of 'positive' fandom and navel-gazing.
In the mix of reasons why mainstream avoids all but the Olympics, even the World Championships a significantly lesser moment, is a clear perception of bad governance and tolerance of that by leaders of domestic federations, some with an eye on the gravy train they aspire to.
Swimming may yet be saved, revived; it may chart a new course for itself (and to some extent is attempting to do so through the ISL). To save the championship side of swimming and a strong thread of history, the leading swim nations of the world must answer a straightforward question: FINA – reform or replace?
It cannot be both, nor can it be neither, as events this summer will show, regardless of what unfolds this weekend in Dohas as FINA elects a new president, Bureau members, 5 vice-presidents, a first and second VP, a treasurer and confirms various honorary positions, including life membership for Maglione, as if he hadn't already managed that.
The elections will also name a new Ethics Panel, the in-house body at the heart of conflict in a FINA Constitution that states that nay member can bring an issue/complaint before the Ethics Panel at the same time as stating that only the executive can decide what the Ethics Panel can look into. How such things play out when it is the very executive and top table that ought to come under scrutiny cuts to the chase of a debate that can reach only one conclusion if good governance is an ambition for the international swimming federation and, indeed, those representing domestic members, not least of all the likes of USA Swimming, there to provide checks and balances but all too often falling woefully shy of doing any such thing on substantive issues that demand independent oversight.
When The Telegraph in Australia ran an investigation series into FINA of late, it highlighted the fact that FINA leaders were behind the leak that shredded Ian Thorpe's reputation and contributed to the challenges of mental-health and wellbeing that he has endured, even though independent oversight cleared him of having any case to answer back in 2007 when the swimmer learned with the rest of the world in a L'Equipe exclusive of a background process of inquiry into a test result after the anti-doping file had been closed and stamped "no case to answer". FINA politicians wanted a different outcome.
When Julian Linden and this author exposed the truth of FINA's interference, along with other issues that have tainted the international federation and the sport of swimming, FINA issued a statement laden with staggering wilful blindness.
The statement included a demand for a right to reply. Few things could be funnier and more tragic in the realms of FINA leadership farce. For the record, this author alone has sent more than 600 questions to FINA on substantive and serious issues since 2015. Those questions were sent to the FINA Media operation, the director and, in some instances, every member of the FINA Bureau. Not a single one of those questions elicited a reply, not even a polite response acknowledging receipt.
The Media director Pedro Adrega (temporarily number 2 at FINA until a new director is appointed), ignorer of mainstream media inquiries, is a fellow recipient of the Albert Shoenfield Media Award at the International Swimming Hall of Fame, which tells us everything we need to know about the price ISHOF and swimming pays in return for crumbs of support from FINA down the years. That alone places in context this appointment of FINA VP Dale Neuburger and what it says about ISHOF-owned Swimming World and what, in my opinion, compromises its stated commitment to independent journalism. The disappointment of Janet Evans in a letter to Neuburger when it became clear to her bid to be the American member of the FINA Bureau was not getting the support it deserved, is shared by a fair few others.
Al will surely be turning in his grave as Al-Musallam and Co move up the FINA ranks and extend their power and influence over others.
When Swimming World boasted of a commitment to independent journalism on July 4 (how ironic) 2019 and I took up the role of Editor of the site, Neuburger sent two notes to publisher Brent Rutemiller: the first was a long line of incredulous questions marks, which prompted a reply from Rutemiller explaining why SW wanted to back independent journalism. The reply to that was "cancel all my subscriptions". Within a few weeks of Rutemiller changing his commitment last year, Neuburger was waving an ISHOF flag as a donor … and now he's on the board of an outfit that owns what had once been an entirely independent and key media operations in swimming. Perhaps Rutemiller and team will ask Neuburger why my questions and the many, many others from other media, including those from SW, go unanswered.
Meanwhile, back to the FINA statement and the leaders further complained that per diem figures quoted exceeded reality (well, if so, easy to show, please point us to the open register showing precisely what levels of remuneration and recompense every FINA role-holder gets – surely no big secret…?); that no meeting ever took place at which a suggestion was made that Mack Horton should be stripped of his silver in the 200m free at 2019 World titles after he staged a peaceful podium protest against the presence of Sun Yang* (the evidence for which came from the very top table of FINA); "FINA has never threatened to ban athletes from any competition" (readers may wish to form their own opinions about letters sent to domestic federations asking how they intend to "deal" and even "discipline" athletes invited and choosing to take part in a new Pro-swim event being organised by a non-FINA affiliate).
There are many ways in which FINA could set its record straight, including keeping open online registers of interests, voting records, payments, per diems and much else that would speak to the transparency of good governance.
Meanwhile, the issues that raise questions of integrity are now going away. Al-Musallam's best bet would be to face them all head on, not through statements with more holes in them than a Swiss cheese but by embracing the inevitable and matching the standard set by World Athletics and its handing over to an Integrity Unit those matters that cannot and should never be handled and decided on in-house and in the fashion of foxes in charge of chicken sheds.
If FINA does not follow the example of World Athletics and meet the test of genuine independence of process in the very near future, the International Olympic Committee that has called on international federations to step up, should reinforce its message: swimming now gets the same cut of Olympic broadcast revenue as Track and Field. Perhaps it is time for the IOC to use stick with carrot and tell FINA "accept independent oversight or suffer a loss of income".
That way, it would have more dollars to give directly to athletes in a system that falls woefully shy of sharing the level of revenues and rewards achieved by professional athletes beyond the Olympic realm, where the ration of bureaucrats to athletes is far leaner and much more businesslike.
Plain, simple and fair. Words that FINA leaders have often appeared to find hard to digest along a trail of athlete tears dating back decades.