When Roland Matthes Sat On John Naber's Couch Watching Ryan Murphy's Rio 2016 Backstroke Gold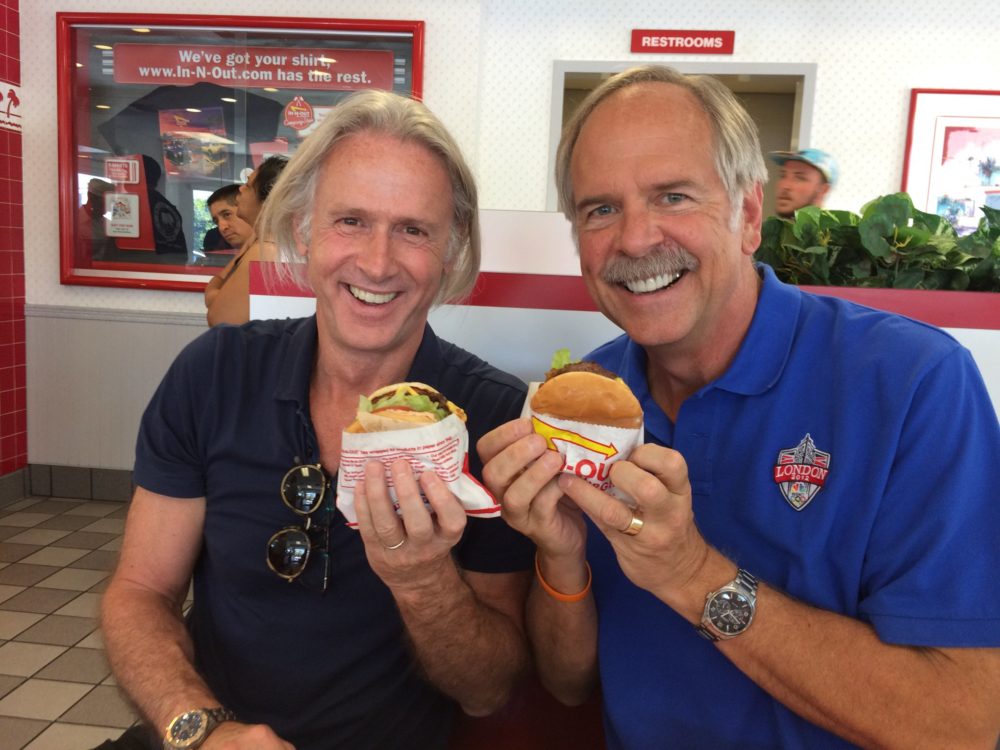 When American John Naber finally ended the nine-year reign of East German Roland Matthes on backstroke at the Montreal 1976 Olympic Games and the two men, though poles apart on the geo-political map of the world, hugged in the way rivals who understand the value of mutual respect do, they could hardly have dreamt of a moment that would unfold 40 years and 20 days later.
The Cold War was long over, the minders long gone, as Naber and Matthes toasted friendship while sitting together on Naber's couch in Los Angeles and watching the Rio 2016 Olympic 100m backstroke final together.
"He was visiting Los Angeles in 2016 during the Rio Olympics and he and I sat on my couch in the living room and watched the backstroke races together," recalled Naber this week.
They watched and delighted in American Ryan Murphy breaking the Olympic record for gold in 51.97. Back in 1976, Naber took down Matthes' World record of 56.30 with a 56.19 in semis, before claiming gold in a stunning 55.49 global standard.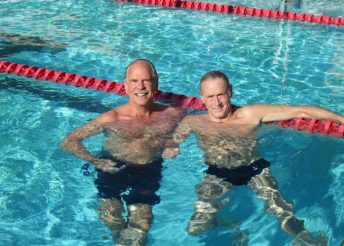 His teammate Peter Rocca, on 56.34, would forever be able to recall the time he got his hand to the wall ahead of the legendary Matthes. The East German took the bronze in 57.22, six weeks after an appendectomy had ended realistic chances of him becoming the first man to join the triple Olympic Crown club founded by Australian Dawn Fraser in 1964 after her 100m freestyle wins of 1956 and 1960.
Matthes had claimed the 100m and 200m Olympic titles in both 1968 and 1972, a feat that contributes much to him being known to this day as the most successful backstroke swimmer of all-time. Known as the Rolls-Royce of his stroke, Matthes, who passed away last December, has the greatest collection of Olympic backstroke medals in history, with four gold and one bronze.
Aaron Peirsol, another towering achiever in one of the greatest winning streaks in Olympic history (1992 was the last time a non-American won an Olympic backstroke title), cue closest to Matthes on Olympic tallies, with three gold and two silvers.
There's another record of records, too, for Matthes: at 16 World standards, he tops the pace-setting league of backstrokes aces, Peirsol next with 11 pioneering moments.
As the stories of Shane Gould and others down the years show, of course, it just takes the one Games to make a massive impact. Naber's impact was of the shooting-star kind. He'd pipped Matthes at a USA Vs GDR dual in California and in doing so had helped to prevent the meet going to the visitors but Matthes retained the world crown over 100m in 1975 and Montreal was to have been his golden finale.
Illness intervened but given the speed Naber mustered, he would most likely have beaten a fighting fit Matthes at the end of his long and illustrious career, one that no longer stretched to the 200m.
John Naber – A Glorious Games
He claimed 100 and 200m backstroke gold, both in World-record times, at 55.49 the first man under 56 and at 1:59.19 over 200m the first man inside 2 minutes. The global standards had not only gone, they'd been shattered to smithereens.
He joined USA teammates to claim gold in the 4x200m free (see video below) and 4x100m medley relays
He claimed silver in the 200m free, denied only a World record 1:50.29 by USA teammate Bruce Furniss (and then the two found themselves racing each other again in warm-down).
He contributed to what remains the most dominant men's team performance at an Olympic Games in the pool in the modern era: Britain and Scotland's David Wilkie was the only non-American to claim gold; Americans claimed four sweeps that sparked debate and then rule change that restricted entry to two per nation; Americans won 25 out of a possible 33 medals in men's solo events, the 100m breaststroke won by John Hencken the only final in which the USA emerged with 'only' one medal (and even then, it was the the one that shines most brightly).
Mantles pass at every passing Games but some linger longer in memory. So it is with Matthes and Naber, not least because of the friendship they developed, one noted by the American in a moving tribute to when the East-German born ace passed away suddenly on the cusp of Christmas last year.
When John Naber tells the story of sitting on his couch with Matthes – a man he calls "a great role model" – watching Murphy win the 100m final at Rio 2016, there's just time to wonder how big Naber's couch is before you hear a "wow" from the other Olympic great in the Zoom room, Rowdy Gaines.
The two American Olympic champions are chatting to Gary Thorn on the Sports Rivals podcast, the theme "USA Vs East Germany".
Naber, who penned another fine tribute when he recalled his coach Mike Hastings, remembered the frostiness of relationships between East and West, minders on hand to make sure the Iron Curtain wasn't susceptible to a breeze of friendships too close. Had that been the case with Matthes, too? Says Naber: "Roland's English wasn't very good. Also, we knew that he wasn't allowed to talk to us."
He digresses for deeper understanding:
"In 1974 the East German team came to California for a dual meet. As a result of the 1973 World Championships, we were told that the East German women were going to beat the American women and that the American men were going to beat most of the East Germany men – but frankly Roland Matthes' victory in the backstroke was almost a guarantee so the team coach said to me 'John, if America is to win the combined dual, you gotta beat Roland Matthes'.

"That was where I raced him and he lost for the first time after seven years of being undefeated in the backstroke – and he laughed about it. He hugged me after the race and he was very gracious about the whole thing, so I had nothing but respect for him."

"But the rivalry was clearly there – and they were not letting us know what their training regimen was and, in fact, many people suspected that their urine samples were delivered ice cold out of the bathroom and people were wondering 'how do they do that'. But we were never able to get proof until the Berlin Wall came down."
He adds: "I never felt that Roland Matthes was part of that, so I always felt that I had to beat him straight up."
John Naber Vs Roland Matthes, 1974:
At a time of physical distancing 2020, Naber noted that not all were as friendly as Matthes:
"There were other swimmers from East Germany that were very threatening, very intimidating and because government handlers would not allow them to socialise with the Americans, there was this very clear cut distance: 'don't talk to them because they're not allowed to talk to you and if you talk to them you might get them sent out to the Gulag'. There was a distance that does not exist between the Americans and the Australians for example."
The distance was "much more profound", said Naber, because of the gulf between languages and political systems.
The Statute of Limitations That Ran Out Of Time and Excuse
John Naber notes that the International Olympic Committee (IOC) has an eight-year statute of limitations for drug cheats and, as such, was "not able to go back in time and correct the historical deficiency".
He mentions teammate Shirley Babashoff and points to her as the 1976 Olympic swimmer who most suffered from East Germany's doping regime in Montreal. She might have been a multiple gold medallist – and that success might have changed the course of her whole life.
Naber's mention of the IOC "statute of limitations" points to the limitation of that thought, in that the record shows that the Olympic Movement had plenty of time within such time limits to call investigations and to act.
By 1991, thousands of documents listing the names of doped swimmers, the dosages, the doctors and coaches who administered injections and handed out pills, had been saved from the Stasi shredders and handed to Prof. Werner Franke and his wife Birgitte Berendonk. Those documents, some published and many referred to in Berendonk's 1991 work "Doping – Von Der Forschung Zum Betrug" includes mention of enough evidence to have kept trials going to this day. Germany would hold doping trials in 1998-2000 and criminal convictions were handed down to doctors, coaches and politicians.
At IOC level: nothing was done; no inquiry, independent or otherwise, ever called to see that vast library of evidence, while GDR swimmers who arranged to meet then IOC president Juan Samaranch to hand back their medals were told to keep them on the grounds that others might have been fueled by doping too.
Friendships formed down the years
The Fall of the Berlin Wall in late 1989 made it possible for former rivals across political systems to meet, to form friendships
Rowdy Gaines notes his Facebook friendship with Jorg Woithe, the GDR's 1980 Olympic 100m freestyle champion and a rival Gaines would have raced at those Games had it not been for boycott. Woithe won the crown in 50.40, having set a lifetime best of 50.21 in his semi-final. Three days after the Olympic final, Gaines won the U.S title in 49.61, a time he also clocked in heats, while Chris Cavanaugh was second in 50.26.
Like Matthes, Woithe studied at the Deutsche Hochschule für Körperkultur und Sport – DHfK (the German Institute of Physical Education and Sport) in Leipzig.
The place was closely connected to State Plan 14:25, the systematic doping regime that was chiefly, but not exclusively, aimed at girls and women, androgenization the key to their dominance over their peers around the world. Boys and men were not excluded from the "supporting means" program, however.
Gaines notes that his coaches told him that the GDR men were also "cheating". Worth noting that, as we now know, it was not the young athletes who were cheating but the entire system, the athletes often among the victims, especially in sports such as swimming, where most East Germans who ever made podiums were underage teenagers.
It had scared Gaines to think that his rivals were cheating because he "felt like I was facing a machine .. and I did lose to Jorg Woithe" (Woithe claimed the 1982 world title in 50.18, Gaines on 50.21 for silver).
That same environment, however, also served as an incentive to get better. The task of the women on the team was much harder, he indicates, in that the effect of the doping was much more noticeable.
Rowdy Gaines' take on it was that "the men were not doing it as much as the women". John Naber nudges the language in the right direction when he suggests that the men weren't "doing it" at all, nor were the women: they were having it done to them – and the doping was much more effective with girls because it granted them male properties and transformed them into quasi-boys racing against girls and women.
"I know it had less of an impact because the men were not as dominant," says Naber.
Matthes was widely regarded as having swum clean. That was confirmed in an interview this author conducted with Prof. Helge Pfeiffer, a sports scientist high in the doping command for endurance sports such as swimming, rowing and cross country skiing. Pfeiffer told this author:
"Matthes and his coach [Marlies Grohe] were the only ones to be allowed to say 'no'. She argued that he didn't need it; it was obvious he didn't need it and she was able to say that and stay in her job. If others, coaches as well, said 'no', they would not have kept their jobs. We lived at a time when we thought that life would never end. For me it was a case of stay and do the scientific work I was trained to do and had worked with all my life, do that and try to make sure the athletes had the best care we could give them, or clean toilets for the rest of my life. I made my choice."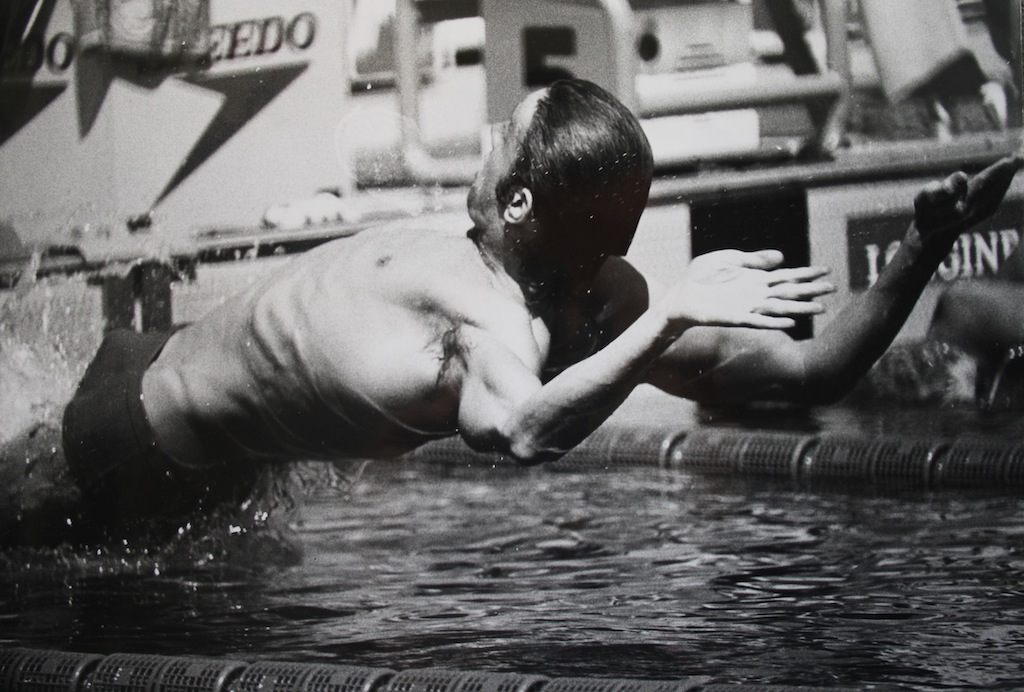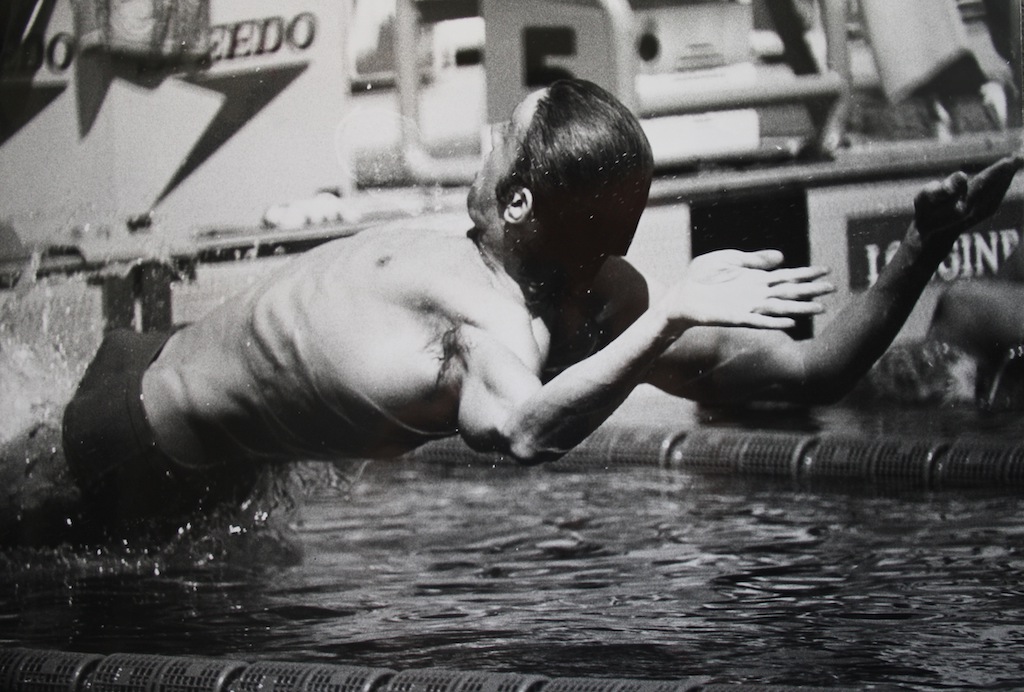 The story of Matthes stacks up on many levels, including witness statements and the fact that he was already a double Olympic champion in his youth, with obvious natural skills and a range of flexibility rare even among swimmers. There is also his own word on the matter.
He had swum on teams with girls sporting obvious signs of androgenization. But, he said, it was only in 1988 that he learned of the full extent and depth of the doping program.
Speaking on on Deutschlandfunk in 2010, he condemned the doctors in the socialist sports system, as a doctor saying:
"I think it's a tremendous mess that doctors not only offered themselves up to all of that but also ruthlessly got involved. It is our job to help and not cause harm to children."
After the DHfK (one of the hubs of doping research), he studied medicine, from 1978 to 1984, at the University of Jena, the town which lent its name to the local pharmaceutical company Jenapharm, which produced the Oral Turinabol that fuelled the sports program.
Beyond the fall of the Wall, Matthes worked as an orthopedic surgeon in Marktheidenfeld in western Germany. From time to time he also served as a mentor for German swimmers, among them a young Franziska Van Almsick.
Woithe, meanwhile, got his diploma from the DHfK and later worked as a swimming coach as well as an agent for swim equipment makers. In 2012, he was hired by Iran to help it to develop a swim program.
Meanwhile, Rowdy Gaines paid tribute to John Naber for the sportsmanship he showed towards East Germans he made against. Naber felt the same way about Matthes.
The podcast ends after half an hour of fine entertainment, the memories of the GDR era well worth a listen. What the chat lacked was obvious: the women, from both sides. For another time.