When Melissa Belote Bagged Three Backstroke Golds At Munich 1972 – The 1st Won This Day 50 Years Ago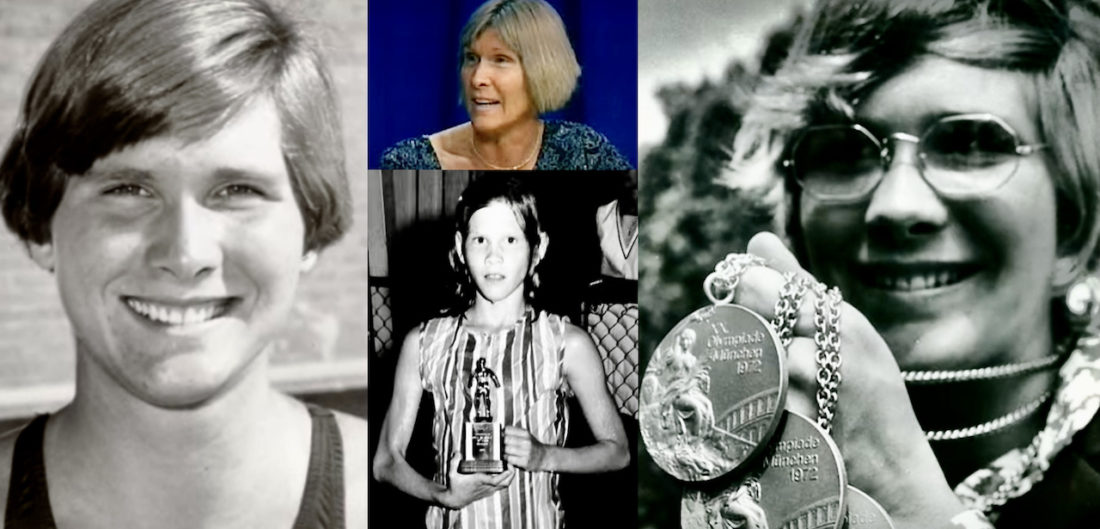 Melissa Louise Belote, of Washington, D.C., sat and watched four days of racing at the Munich 1972 Olympic Games before her turn came: after heats and semi-finals of the 100m backstroke on day 5, the 15-year-old made it a gold medal a day in the last three sessions of finals in the Olympia Schwimmhalle in the Bavarian capital.
Just over a month shy of her 16th birthday, Belote claimed the first of her three golds, in the 100m backstroke, on this day 50 years ago. Two days later, she would add the 200m crown to become the first woman to claim both Olympic backstroke titles, her solo victories celebrated either side of gold with USA teammates in the 4x100m medley in the penultimate session of finals that featured American Mark Spitz and a sixth gold medal on his way to a then record seven and the fifth solo medal for Australian Shane Gould, the Australian's feat unmatched to this day.
Day 5 also witnessed a backstroke double-double from East German Roland Matthes, his victory in the 200m delivering an achievement that is also unmatched and is highly likely to remain so at Paris 2024 given the way the world and the suppression of democracy turned out; as well as victories for Americans John Hencken and Cathy Carr in the 200m and 100m breaststroke respectively (see reviews below).
Belote – 10-Year-Old Who "Came With A Ticket To Munich"
The second-born of Florence and Ernest Belote's three daughters, Belote learned to swim in a community pool in an era where such facilities were still out of bounds to African Americans, a story told brilliantly by Jeff Wiltse in Contested Waters, A Social History of Swimming Pools in America.
Raised in Springfield, Virginia, Belote was a member of the Springfield Swim and Racquet Club, and attended Robert E. Lee High School in Fairfax County, Virginia. Her connection to Springfield also includes this, as told to the Washingtonian: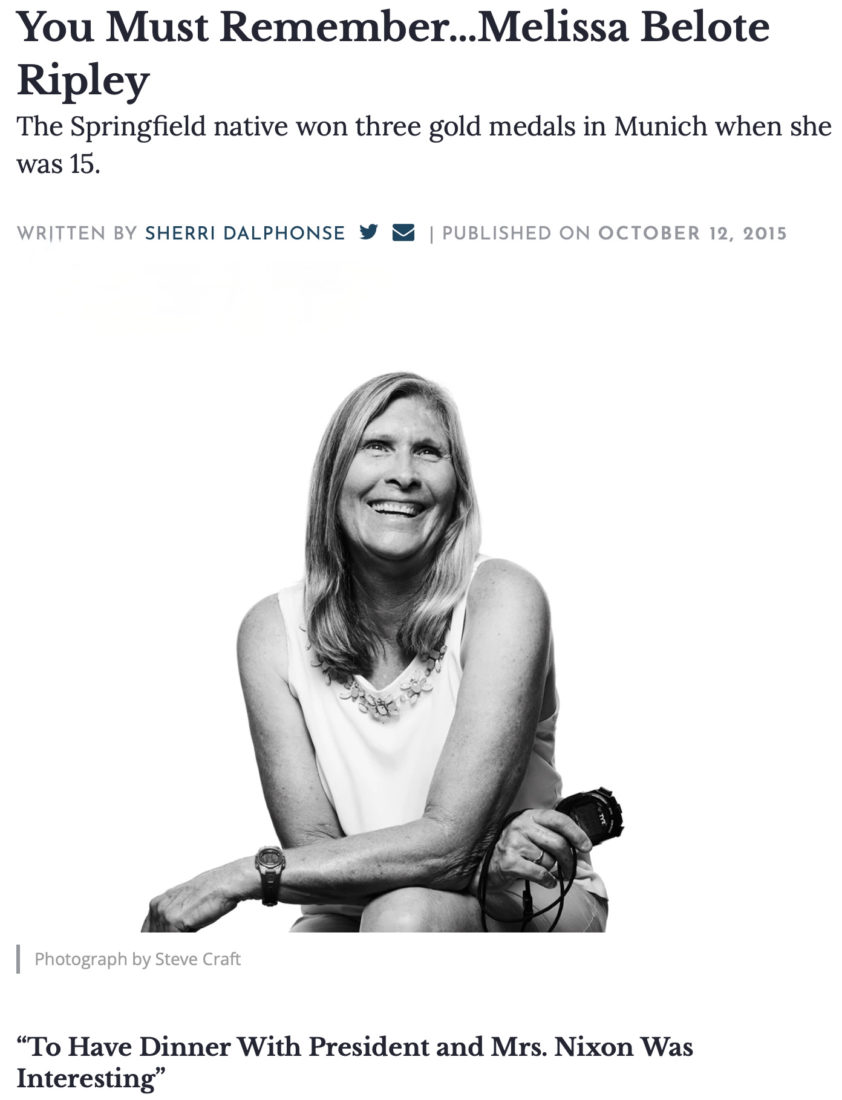 "My parents bought the 100th house in Springfield. They had barely moved in when someone came by and asked if they wanted to buy a share in a pool that hadn't been built yet. So we belonged to the Springfield Swimming & Racquet Club. I was eight when I started swimming … [After Munich] I got a personal invitation from President and Mrs. Nixon to go to the White House for dinner. We talked about 15-year-old-kid stuff. About movies. Remember, Nixon was in the thick of Watergate. To have dinner with President and Mrs. Nixon then was interesting."

Melissa Belote Ripley – image: screenshot from the Washingtonian
In 1964, aged eight, Belote joined the Tigersharks at the Springfield Swim Club. Dick Donahue was her first coach. At 10, she switched to the Starlit Aquatic Club and coach Ed Solotar. Training shifted up a gear: an hour of practice from 6am to 7am was mirrored by another hour back at the pool after school.
Solotar once remarked: "When Melissa came to me, she came with an airline ticket to Munich." In other words, so determined was Belote, that the Olympic berth had her name on it, he believed.
Belote was 12 when she raced at her first national meet. It was around that time that she learned that in a world with others like her, others such as Susie Atwood, of California, winning would no longer be relatively easy.
A fine rivalry developed and Belote took her share of wins and age records along the way, the roller-coaster including the intervention of petty club politics, in which Solotar resolved the matter by leaving the amateurs in charge to set up his own Solotar Swim Team. Belote followed.
In June 1972, at the Santa Clara Invitational, Belote beat Atwood over 200m backstroke for the first time at the start of a record-breaking summer that included victories over 100 and 200m at Olympic trials in Chicago. On the way to Munich, Belote was placed in the final-prep group of Sherm Chavoor, Olympic team coach and mentor to the likes of Debbie Meyer, triple-gold winner of the 200, 400 and 800m freestyle at Mexico 1968, and Mark Spitz, the seven-gold standard-setter of Munich 1972. The rest is history.
In Munich, two of her gold medals, in the 200m backstroke and with U.S. teammates Cathy Carr (breaststroke), Deena Deardurff (butterfly), and Sandy Neilson (freestyle), were delivered in World-record times.
Women's 100m Backstroke
Date of final: September 2, 1972 Athletes: 37 Nations: 21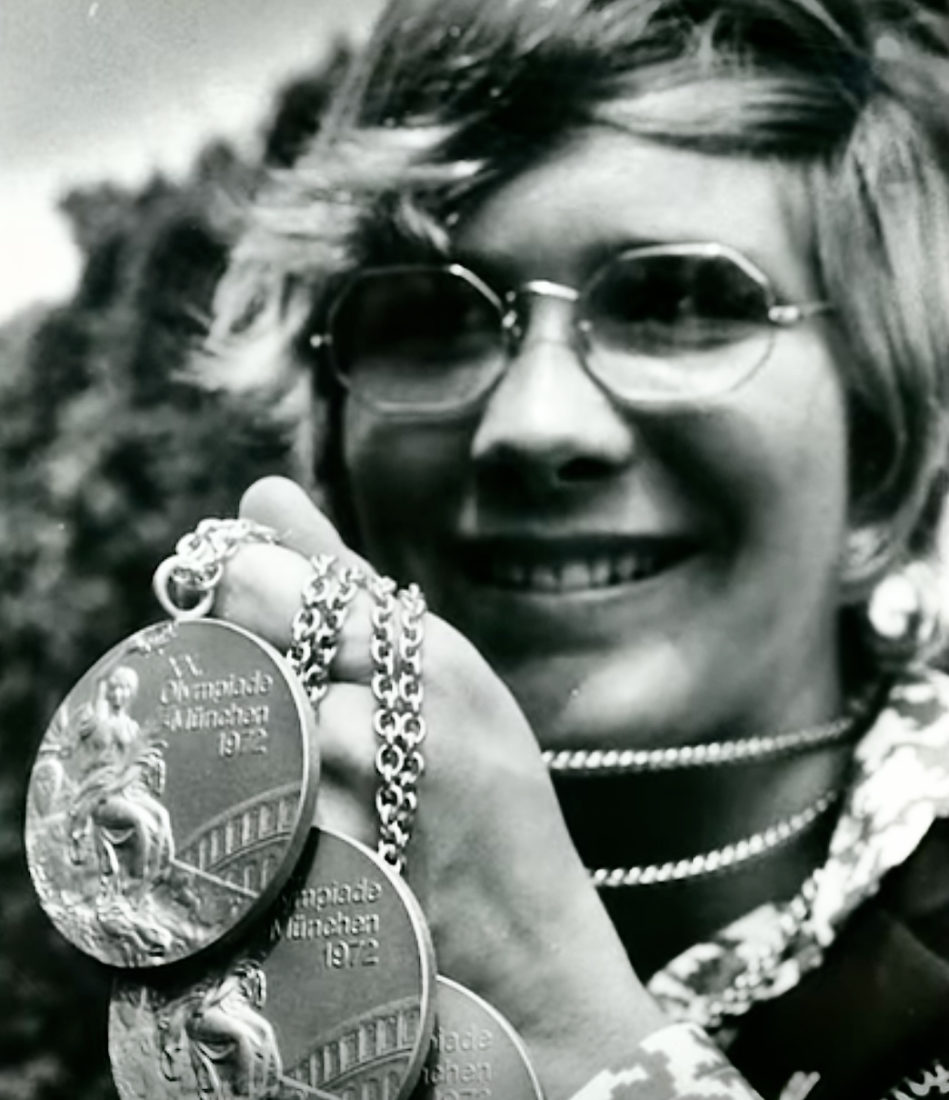 1 USA 1:05.78or Melissa Belotte
2 HUN 1:06.26 Andrea Gyarmati
3 USA 1:06.34 Susan Atwood
4 USA 1:06.69 Karen Moe
5 CAN 1:06.70 Gwendolyn Cook
6 NED 1:06.82 Enith Brigitha
7 GDR 1:07.27 Christine Herbst
8 FRG 1:07.36 Silke Pielen
In 1969, Susan Atwood (USA) broke South African Karen Muir's world record in the 200m backstroke. Muir was denied a shot at success in international waters by her country's apartheid regime, its discrimination rendering athletes ineligible for Olympic and other competition at the time.
In the days before the dawn of World Championships, Atwood had a long wait before she could prove herself on a global stage. By the time the Munich Olympics came round, Atwood had company: at U.S. trials, Melissa Belote broke the world record by almost a second, leaving the standard at 2:20.64. No-one had managed to get to Muir's 100m world record of 1:05.6, and that mark would also survive the showdown in Munich.
In the first semi-final of the 100m, Belote cracked out a 1:06.08 Olympic record and then watched the second semi being won in 1:06.39 by Andrea Gyarmati (HUN), the daughter of Dezso Gyarmati, winner of medals at five Olympic Games, including three gold, and one of the all-time greats of water polo, and Eva Szekely, 1952 Olympic champion (and silver medallist in 1956) in the 200m breaststroke, using butterfly arms.
The two leaders in the semis were also superior in the final. Belote claimed the edge of speed early on, turning in 31.18, two tenths ahead of Gyarmati, nearest to them a young Dutchwoman on the "one to watch" list, Enith Brigitha, on 31.42. Next through was Olympic 200 'fly champion Karen Moe, 31.64, Canadian Wendy Cook, 31.67, while Atwood was scrambling to get back into contention after slipping at the start. She turns din 32.03 in seventh.
On the way to decision, Belote extended her lead to set an Olympic record of 1:05.78, Gyarmati taking silver in 1:06.26, just 0.08sec ahead of a fast-recovering Atwood, who out touched teammate Moe for bronze.
Beyond the 4x100m medley on day 7 (review tomorrow), Belote was back for a third gold in the 200m as the Munich games drew to a close in the pool.
Women's 200m Backstroke
Date of final: September 4, 1972 Athletes: 37 Nations: 20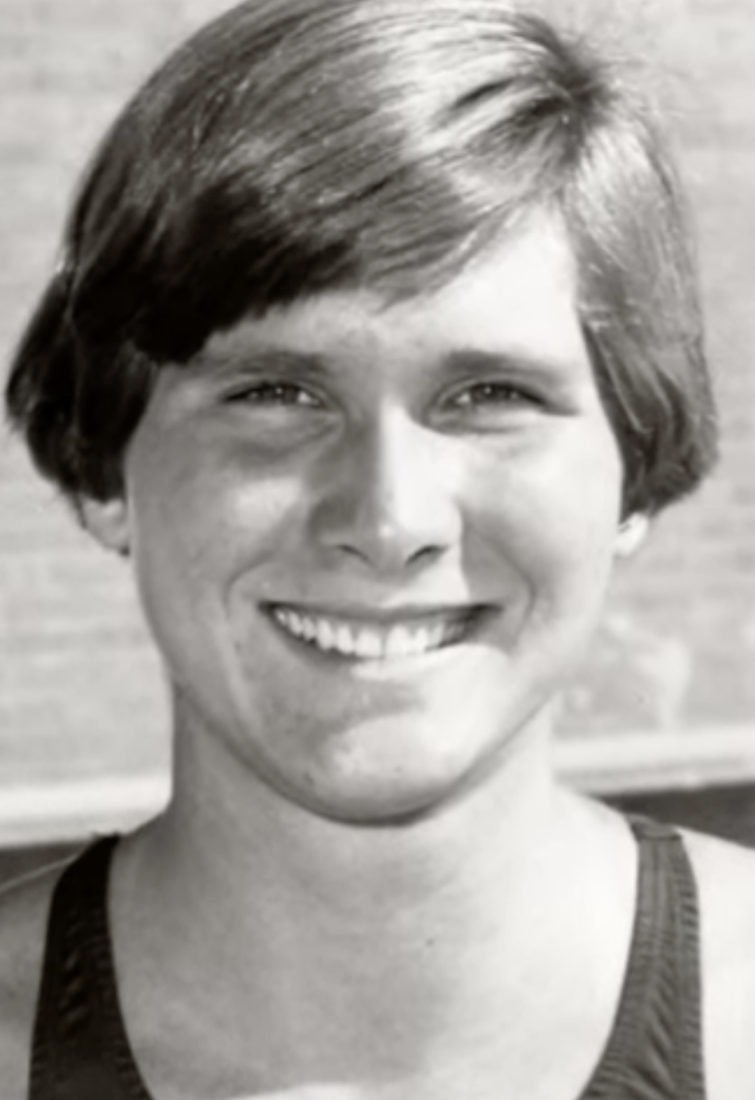 1 USA 2:19.19wr Melissa Belotte
2 USA 2:20.38 Susan Atwood
3 CAN 2:23.22 Donna Gurr
4 FRG 2:23.35 Annegret Kober
5 GDR 2:23.44 Christine Herbst
6 NED 2:23.70 Enith Brigitha
7 AUS 2:24.65 Deborah Palmer
8 CAN 2:25.80 Leslie Cliff
In the first heat, the Olympic record fell to Annegret Kober (FRG) in 2:24.88. Atwood followed through with a 2:22.13 in the second heat, and in the fifth heat Melissa Belote settled the matter with a thump: 2:20.58, a world record.
In the final, Belote left no doubt about who would win and whether the double could be done: she turned in 32.11, 1:06.59 and 1:42.55 on the way to a world-record and first sub-2:20 swim of 2:19.19. The crown was on her head 1.19sec before Susie Atwood (33.01, 1:08.04; 1:44.37; 2:20.38) reached the wall for silver inside the previous world record. Donna Gurr, fifth at the 100m on 1:09.23, finished fastest of those battling for bronze, Kober locked out by 0.13sec.
In sixth place for the second time in the backstroke finals in Munich, a young Enith Brigitha was a star-in-waiting on sprint freestyle. That star would have shone all the more brightly and may well have included the accolade of her being the first black swimmer in history to claim Olympic gold had her true achievements not been masked by doping deception on a grand scale: to this day, the International Olympic Committee yet to acknowledge the depth of harm done by the Sporting Crime of the Century and the dominance of a GDR team fuelled by the Oral Turinabol that androgenised its girls and wiped out Fair Play in women's swimming for the best past of two decades.
Beyond Munich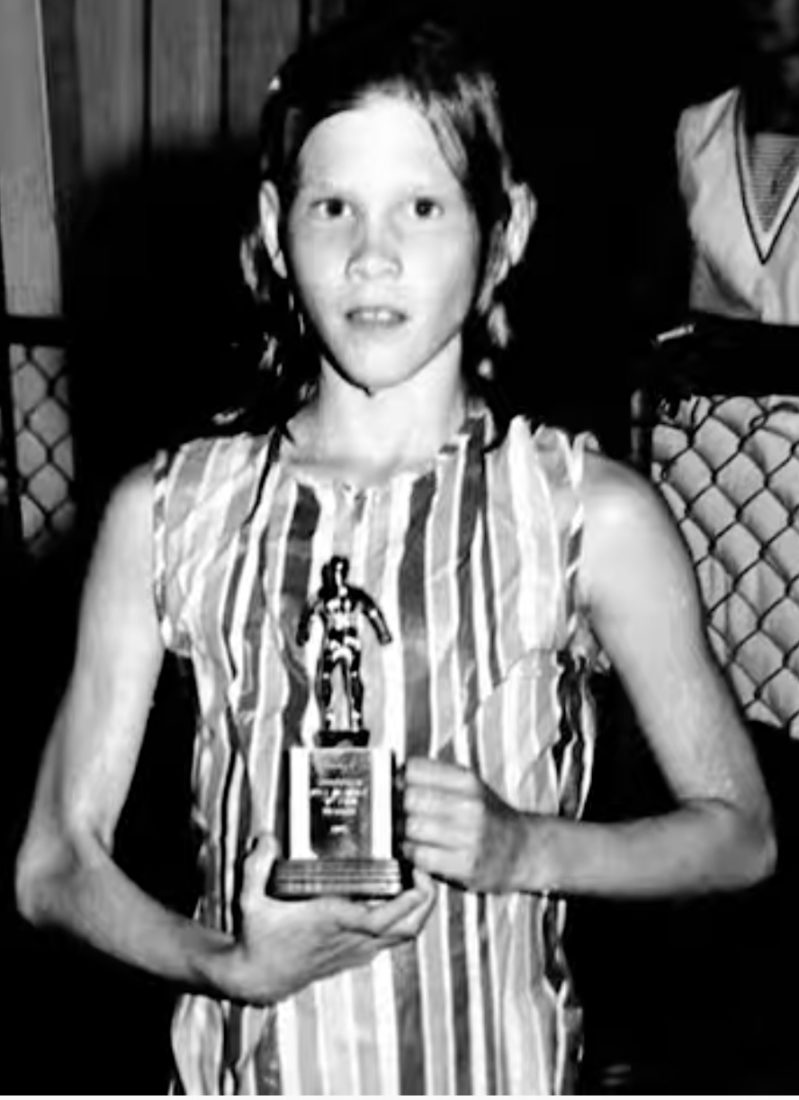 Belote later attended Arizona State University (ASU), home of the Arizona State Sun Devils swimming and diving team, where coach Bob Bowman leads the program these days 50 years on. Belote graces the wall of fame there, her college achievements including the Honda Sports Award for Swimming and Diving, for outstanding college female swimmer of the year in 1976–77.
Circumstances meant that, after Munich 1972, Belote would be the last and only American to make an Olympic backstroke final until a home Games in 1984. In Montreal, at the 1976 Games that featured the first dominant GDR women's force in Olympic waters, she finished fifth in the 200m final in 2:17.27, almost two seconds inside her World record of 1972. By then, that standard had been pulverised: in eight records, all barring one (Nancy Garapick, Canada) set by three East Germans, the mark stood at a whistling 2:12.47 to Birgit Treiber going into Montreal, a time she set at Olympic trials in East Berlin. In Montreal, Ulrike Richter claimed her third gold of the Games with a 2:3.43 Olympic record in the 200m, Treiber second in 2:14.97 and Garapick third in 2:15.60 as the first athlete home that had not been formed by State Research Plan 14:25.
In other circumstances, Belote may well have made the podium once more four years beyond her own triple-gold efforts. Despite overwhelming evidence of state cheating and abuse of athletes in the GDR, despite criminal convictions based on some of that evidence, despite libraries of academic and journalistic research and confirmation of the crime, the International Olympic Committee is yet to acknowledge the harm done and accept a request from female athletes from around the world to enter a truth, reconciliation and recognition process of the kind the late Rev. Desmond Tutu advocated as the foundation of healing. When Rev. Tutu passed away, the IOC heaped praise on him and the values he held. At the same time, IOC leaders have singularly avoided turning word to deed. The position of FINA, in the throes of reform, offers a great deal of hope.
Belote retired from the fast lane in 1979 and became a coach, her most recent job, under her married names of Melissa Belote Ripley, that of coaching swimming and diving at McClintock High School in Tempe, Arizona, and at the Rio Salado Swim Team.
Men's 200m Breaststroke – Hencken High
Date of final: September 2, 1972 Athletes: 40 Nations: 27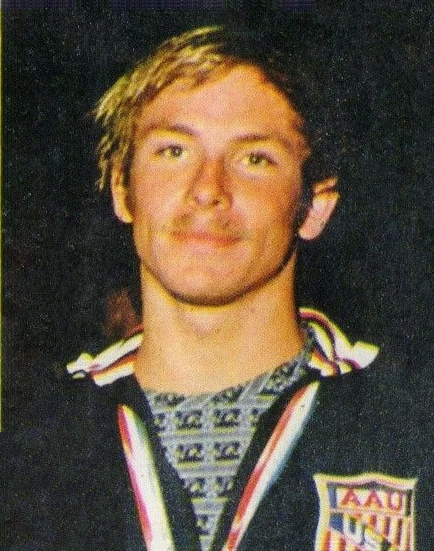 1  USA 2:21.55wr John Hencken 
2  GBR 2:23.67 David Wilkie 
3  JPN 2:23.88 Nobutaka Taguchi 
4  USA 2:24.28 Richard Colella 
5  MEX 2:26.44 Felipe Munoz 
6  FRG 2:26.55 Walter Kusch 
7  URS 2:27.15 Igor Cherdakov 
8  GDR 2:27.44 Klaus Katzur 
The heats marked the end of the road for two men who had been considered as medal contenders: Nikolai Pankin (URS) and Brian Job (USA), both of whom had held the world record before the advent of John Hencken (USA) but in Munich were swept away by time and the times of others, Pankin locked out by 0.28sec in 2:26/71, Job 0.2 further adrift.
The Olympic record fell twice in heats, first to Klaus Katzur (GDR) in 2:26.32, and then to Nobutaka Taguchi (JPN), champion in the 100m three days before, in 2:23.45. Hencken, third in the 100m, entered the fray as World record holder (2:22.79) and went through to the final comfortably but down on the top pace of his Japanese rival.
In the final, Hencken led from go to gold, turning first at 50m in 31.55, then extending his lead to the half-way, where he split 1:08.34, a big 1.97sec ahead of the nearest man, teammate Rick Colella. Back in sixth on 1:11.37 was young Scot David Wilkie (GBR), a gathering storm on the cusp of providing Hencken with the greatest challenges of his career. Just not yet.
By the 150m mark, Hencken had the race won but Colella, on 1:47.17, could sense the Tartan threat: Wilkie had surged through the field and was now just 0.24 away and 0.20sec up on Taguchi. The three rivals for podium places behind the leader fought stroke for stroke down the last length.
Hencken took the crown in a World record of 2:21.55. In the rush for the wall for the spoils, Wilkie topped Taguchi, who topped Colella, all three home within 0.61 of each other.
Women 100m Breaststroke – The Crown To Carr
Date of final: September 2, 1972 Athletes: 40 Nations: 23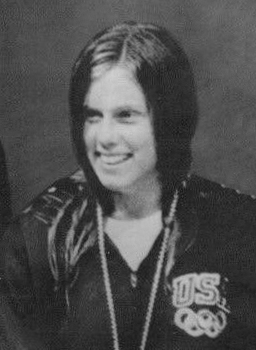 1 USA 1:13.58wr Catherine Carr
2 URS 1:14.99 Galina Prozumenshikova
3 AUS 1:15.73 Beverley Whitfield
4 HUN 1:16.26 Agnes Kiss-Kaczander
5 USA 1:17.16 Judy Melick
6 FRG 1:17.16 Verena Eberle
7 SWE 1:17.19 Britt-Marie Smedh
8 GBR 1:17.49 Dorothy Harrison
The Olympic record was equalled and then broken in semis, first to Galina Stepanova (nee Prozumenshikova, URS) in 1:15.89 (the standard had stood at a hand-held 1:15.8), and then to Catherine Carr (USA), in 1:15.00. Four days earlier, Stepanova had claimed bronze in a 200m final won by Beverley Whitfield (AUS) to become the first breaststroke specialist to reach the podium at three Games.
In the final, Carr made her intentions clear from the gun. At 35.00 by the turn, Carr was 0.41sec clear of next through, teammate Judy Melick, with Stepanova on 35.51.
Melick faded on the way home, as Carr delivered a commanding world-record victory in 1:13.58, the Soviet challenger second in a 1:14.99, just outside her European record of 1:14.7, set in 1971, with Whitfield's endurance Tok a toll on the rest as she swept through for bronze in 1:15.73.
Until 2008, Stepanova remained the only swimmer to have won five solo Olympic medals on breaststroke. Then along came Australian Leisel Jones, claimed 100m gold and 200m silver to add to her silver in the 100m at Sydney 2000 aged 15 and silver in the 200 and bronze in the 100 at Athens 2004.
Our SOS 50th anniversary trip down memory lane to Munich 1972: