When It's "Increasingly Difficult For Serious Journalists To Cover" Sports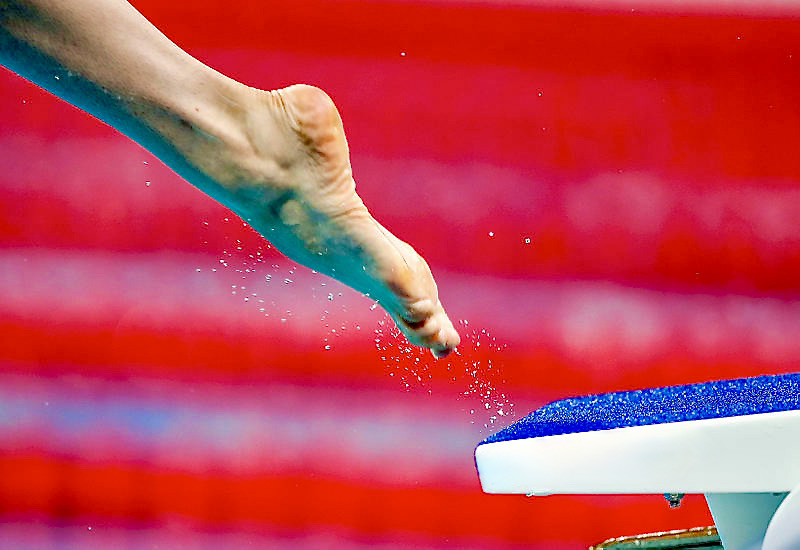 Editorial, Part 1 – The World Athletics Championships ended Sunday in Budapest, the location doubtless contributing to track and field's ability to attract far greater (think in the order of triple plus) mainstream media sports coverage of its global showcase than World Aquatics managed during its two weeks in a niche limelight.
There were many great performances at both events but thank heavens for the strong presence of independent media in Budapest, where one of the key takes of an entertaining, at times inspiring fortnight came from the 'bunker' behind the scenes when journalist Cathal Dennehy, a former athlete, one-time editor of the IAAF website (he's seen 'life on the inside') and contributor to niche sites and mainstream media in Ireland and the UK, opined: "Athletes like Tobi Amusan make it increasingly difficult for serious journalists to cover their sport."
We'll get back to that after a quick dip in the pool.
Rays of remaining mainstream interest in swimming have been fading and paling with every passing season on the way to this summer's climate-change warning: the only Aslan left on swimming's horizon is the the wider once-every-four-years Olympic audience. The years in between are becoming Narnia-like, a slight thaw easing the trend when the show is on the doorstep and the cost of 'minor sports' is affordable or deemed worth it on editorial grounds.
Swimming held its showcase in Fukuoka, Japan, in a busy summer of sports that included a women's World Cup in football Down Under (no, it's not a golden era for women's sports – it's football!). The competition to attract attention in a complex sports market gets ever more challenging and to some extent explains why the UK had not a single national newspaper or mainstream journalist nor broadcaster in Fukuoka while all national papers had staff writers and freelancers and the BBC provided an abundance of coverage in Budapest.
That obvious and disturbing imbalance caught the attention of a UK swimming community that took to social media to lambast the BBC and national press. They know what they see and understand that Wimbledon and Swimbledon (more on that to come at SOS soon) are two very different places and marketplaces: in London SW19, the absence of a British winner means two and more weeks of comprehensive coverage of International tennis stars; in Narnia, the days of absence of British winners meant an Ice Age fit to test a sabre-tooth squirrel and his acorn.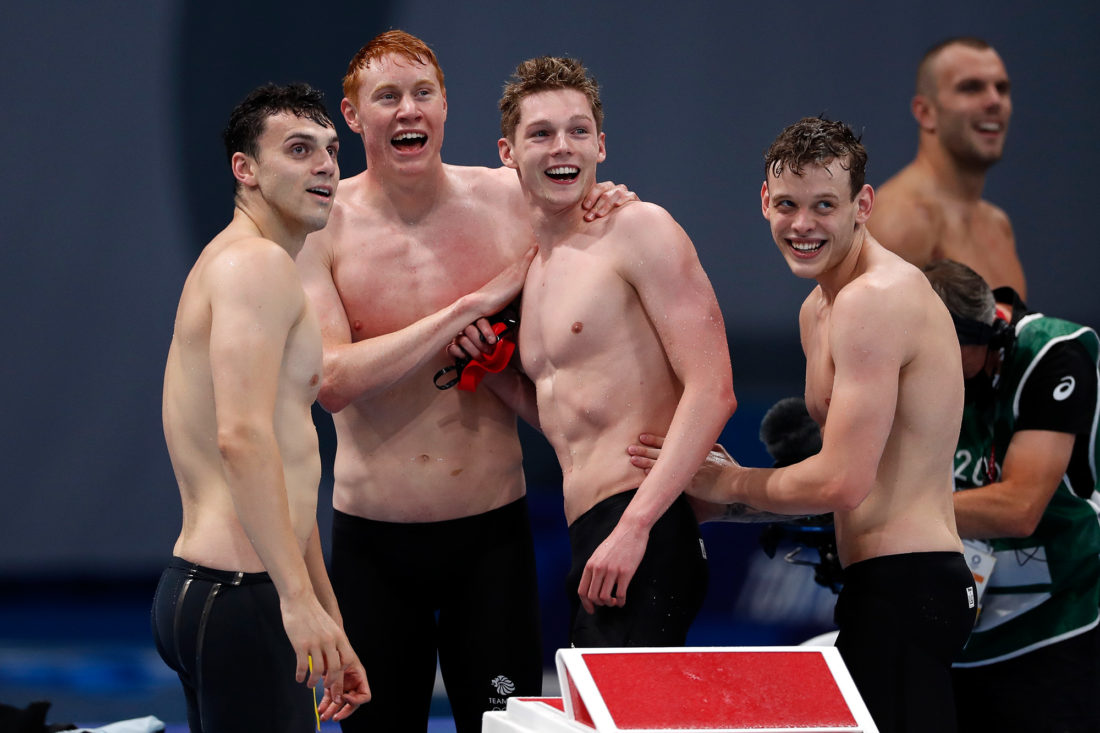 The balance of media attention between athletics and aquatics in the UK could hardly have been more stark, particularly against this backdrop:
Team GB, Tokyo202One (G-S-B-Total):
Swimming 4-3 -1-8 – 3rd on medals table
Athletics 0-2 -3-5 – 24th on medals table
Worlds 2023:
Swimming 2 -2 -4-8 – 5th place on medals table
Athletics 2-3- 5-10 – 7th place on medals table
So, the imbalance cannot be down to actual performances.
Why, then, the media Big Freeze on swimming and aquatics, sports that were reminded of their place in the pecking order of influence during the Covid pandemic?
Two years since Britain's best Games ever in the pool and one year out from Paris 2024 in an era of Tom Dean, Duncan Scott, James Guy, Matt Richards and Adam Peaty and an epic journey steeped in a rich library of experience unfolding before our eyes: not a single mainstream media outlet in Britain was able to fund or thought it worth funding any live, in-situ coverage of the event nor even any remote coverage that got beyond home-nation gold (and even that was surface thin). My own paper, The Times, did relatively well covering swimming in a drought, with three articles on the swimming in Fukuoka, two focussed on the gold medals, the other a summary of the Brit campaign.
Still, surface thin a year after we were also in Budapest for swimming World titles and the paper dedicated travel budget, time and space to daily coverage that extended to a couple of features on international stars, such as a big spread on Romania's David Popovici (the narrative, the nature and the historic thread in the story counts).
When being there was not possible this year, a colleague was among those in the UK community wondering why the swimming beat did not even attract freelancers to Fukuoka.
Here's the answer:
Put down £5,000 to cover the cost of travel, accommodation and subsistence (very modest estimate when bound for Japan) and calculate that you need 12 days away if just covering the swimming, or 17-18 days away in the event of covering all aquatics. Now let's look at the cheapest official media accommodation, the one that comes with the official and free shuttle bus to and forth from the venue (if you're not in official accommodation, you're likely to be unable to ride on the bus because the place you can afford is further out of town, a factor that means your daily travel costs east into your budget.
So, a modest-estimate £5,000 divided by 12 (days) = £416 per day = what you would need to simply cover your costs of doing your job at the World Championships. That's break even, shy of a single penny of actual income, the stuff that pays for the work you do, the part of the sum that puts food on the table, pays the mortgage or rent, buys the clothes you and your family wear, and so on and so forth.
If you work for two outlets committed to paying you at least the minimum daily rate on the same basis as a staff sports writer would be employed – namely, you get paid whether what you produce is published or not on the or any given day, whether you are asked to produce something or not – then you will struggle to cover the costs of doing your job.
Try five or six outlets, all committed to paying you whether they publish or not (and none will do that with a freelance unless by pre-arranged agreement only possible in quite specific conditions these days) and you might just make enough to be able to cover your costs and take home enough to look your family in the eye and try to persuade them that it was worth it.
To the uninitiated in that media realm who may do the sums and conclude 'well, that's not bad', consider this:
It is highly unlikely that you'll find six mainstream media outlets interested in committing to daily coverage for 10-12 days around a World Championships
It is highly unlikely that you will find one let alone six media outlets happy to pay you for material that on the day does not make the cut – and was never destined to make the cut because of everything else going on that day in more popular/commercial sports on the back of which media can and does make money
It is all the more unlikely to happen out of time zone in places that make no sense for print editions and don't add up for digital editions for sports events outside the mega moments such as World Cup football, Olympic Games etc – for which vast numbers of people are prepared to sit up through the night and engage with live media coverage.
There's a misconception that the digital age, online and smart-tech portals have meant endless possibilities for publishing ever more content: mainstream media pay staff but for the most part they don't pay staff to cover everything that moves; they pay staff to cover what they feel is within the scope of editorial and financial planning and the framework of their journalistic offer (sometimes described as 'entertainment' these days)
Even if all of the above highly unlikeliest turned into a shockingly best-possible outcome then think about the nature of swimming (not like football etc), with its long heats sessions, multiple finals in a short, sharp window, how long do you think you might have to sit up through the night to service six desks with quality content (remember, short articles and round-ups don't result in minimum day rate in many cases for the freelancer)
I'm sure I could list several other points pertinent to the purse but the above should give you an idea of the Mission Impossible the freelancer covering swimming would be faced with when trying to meet any goal of earning a reasonable living from his or her trade and art.
Other models:
The mainstream media outlet, like that I work for, commits to supporting a standard of work it knows you can bring to the job, values your work, has enough in the budget to cover the costs of you being at the live event and is prepared to do so (rare these days for anything other than the very biggest of events and those are slots that are, usually, already occupied by a staff writer)
The freelancer can subsidise their costs of attending the live event with earnings from other regular work, including running a working website that has the support of advertisers, partners and even … breath in … subscribers … breath out and soak up the words of the great, late father of world rankings Nick Thierry, who once said with a smile on his face "Craig you have to understand something about swimming people: no matter how good you make it, they're cheap and very few of them will pay for anything" (we were just a couple of years into the digital age at that stage). So, how about advertising from good partners (fine but fragile idea as we'll discuss in part 2)
Media as an embedded on-message arm of sports federations granted greater access to swimmers and coaches than the mainstream media.
Let's deal with the latter first because it relates directly to a trend that is bound to contribute to further erosion of mainstream media coverage of competitions that don't make the ranks of the sports that take up the regular, daily (sometimes hourly) oxygen and space in newspapers and their digital offers, in broadcasts and their daily schedules and programs.
Embedded media. I make no apology for that term and by way of explanation ask you to consider these three models of "journalists" working in mixed zones at major events:
1. Trained, professional sports journalists who sign a contract with an event organiser to work on information-gathering, pre- and post-competition, including running quotes, writing stories and collating the information that fellow journalists at the event to provide independent media coverage find extremely useful for their work. I have no issue with this model whatsoever and encourage organisers to use "trained, professional journalists" in the role because they know what to look for, know what journalists need and perform a role totally unsuited to the trainee, the untrained and the unknowing. A World Championship is a learning curve but not a training ground for athletes; it's just the same for journalists.
NB: such journalists do not have a standard media accreditation but an event media accreditation and are not there to report on the event for external media and to the outside world. In its best version, this role is somewhat symbiotic: it helps and holds hands with the media but does not compete with it.
2. Trained, professional sports journalists who are not paid to be at the event for mainstream media and whose main reason for being there is to produce content (video/words/pictures/social-media posts etc) for the official event-organiser/federation website/publications and social-media platforms. This is an in-house job, and as such cannot be described as independent journalism. For those who are wondering what that means, think of the Sun Yang storms of 2016 and 2019: would an in-house reporter question why the FINA director was to be seen hugging the Chinese doping controversy on the burning deck at an Olympic Games against a backdrop of booing and jeering from athletes and coaches around the world?; would such a reporter ask the international federation to explain why it punished Mack Horton and Duncan Scott at Gwangju 2019 for standing up for clean sport? The answer is no. Because it's not independent journalism. I have no issue with journalists taking on such non-independent roles but do find it disingenuous and unacceptable when such people give the impression that their role is no different to that of independent journalists when they know very well why and how that is simply untrue.
NB: Worst of all is too see such people actively criticise journalists for doing a job that has resulted in them being the subject of targeted attacks, including death threats, in campaigns orchestrated and paid for by the very organisations the embedded, in-house reporter is working for.
3. Those in sports coverage who describe themselves as 'Journalists' – and may well have trained and even worked as journalists – but are engaged in work handling what amounts to or is little more than PR/press-release work for agencies offering event coverage to clients in local and national media but also have costs covered by federations to provide that service. In my opinion there are two key problems with that model: the potential conflict of interest is very real (among other questions, one might ask: would such reporters include in their offer to media clients heavy criticism of the federation paying a bill in the event of a controversy that resulted in widespread condemnation of an event organiser and/or federation?); such agency models deter independent journalism, especially in sports such as swimming (see reasons in part 2 of this feature), which rely on freelancers for just about all coverage barring the Olympic Games across vast swathes of the media landscape.
The freelancer can only justify the expense of being at a live event if he or she has enough clients paying for the work but if an agency with costs covered by a federation/official organisation can fill the void – and offer that copy completely for free to the media outlet in exchange for a mention of a sponsor – the media outlet no longer needs the freelancer and the independent journalist no longer covers swimming. The damage to journalism is clear, in my opinion – and so is the inevitable slide to deeper niche for the sport.
NB: sports without regular independent coverage in print and digital publications have absolutely no chance of the "growth" that international federations pledge in their constitutions and accompanying ambitions set out in statements to the world season after season.
Cheers Cathal Dennehy & Other Sports Journalists Who Know Their Job
It's in that context that I return to Cathal Dennehy, the young (he's in his 30s but I'm 182, so …) Irish sports journalist who appears to have seen and experienced what I saw coming and commented on many years ago. As the World Athletics Championships drew to a close in Budapest, there were several references in mainstream media to a clash of cultures in the mixed zone, where athletes (and coaches, team media personnel and on occasions doctors and others called on for their expertise) pass through a corridor, sometimes a gauntlet, of media waiting to put questions to them after races and sometimes in between races.
Here's a touch of what Cathal conveyed in the Irish Sunday Independent (you can read the article in full in the newspaper's online Premium service) in an editorial that explained his fine phrase " … when all you have is a fanboy hammer, every sceptic starts to look like a nail":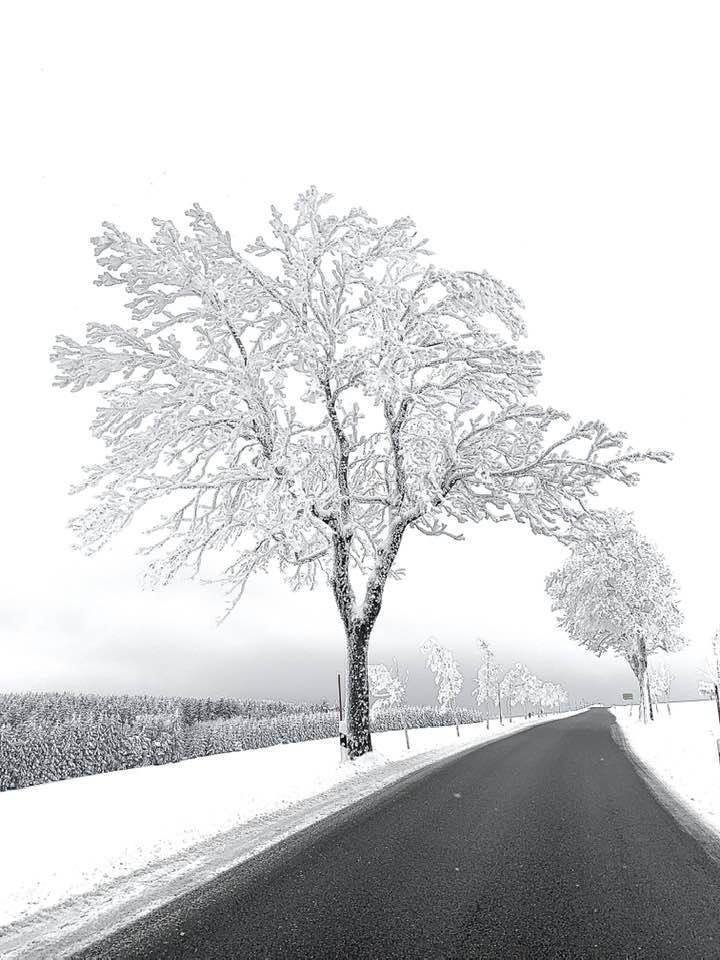 "Athletics is changing, that much is clear. So is journalism. The fans with typewriters that David Walsh alluded to during Lance Armstrong's era are now, by and large, fans with smartphones, showering athletes with love when they step off the track, avoiding any question that might irk them. The result is athletes grow so used to praise that a minor meltdown occurs if they face basic questioning."

Cathal Dennehy – Irish Sunday Independent – image: a minor meltdown on a standard route in pursuit of a reasonable answer – photo by Craig Lord
He'd asked Nigerian Tobi Amusan, the fastest female hurdler in history but out of the medals in Budapest, whether she felt any anger over an unfolding controversy centred on an alleged three missed out-of-competition anti-doping tests, which would usually result in suspension but in her case has not yet done so.
She replies, looking angry: 'Do I look like I'm angry?" Then: "What anger? If I don't look like the question you just asked, then there's no point for it."
There's every point "for it". You can read Cathal's piece for his take on World Anti-Doping Agency (WADA) not pursuing the case and World Athletics now considering appealing to the Court of Arbitration for Sport (CAS) because the Athletics Integrity Unit (AIU) has noted the clear danger in weakening the three-strokes-and-your-out rule in the absence of transparent and very solid reasons why it should not be applied.
In his editorial, Cathal, who was attacked by a different kind of journalist for the perfectly reasonable questions he put in the mixed zone in Budapest, raises a number of very uncomfortable relationships between American coaches and athletes either found to be on the wrong side of anti-doping or linked to people who have been on the wrong side of cheating.
He mentions sprinter Sha'Carri Richardson, who is coached by Dennis Mitchell, a former sprinter who was banned for two years due to unusually high testosterone levels. Cathal writes: "Mitchell later testified that Trevor Graham former coach to Marion Jones and Justin Gatlin had injected him with human growth hormone. After hanging up his spikes, Mitchell moved into coaching and in 2017, the year he guided Gatlin to the world 100m title, he told an undercover reporter he could get him steroids."
And then the Irish reporter quotes a reporter from the US addressing Richardson in terms that beggar belief (a prize for those who spot the question in the following): "I want to be able to speak some life into you. I just want you to know I'm so proud of you. I'm just so proud of the way you have handled yourself, the way you have grown over the years from LSU to now to be able to come out with a World Championship medal. For everybody who doubted you, on social media, because I know it can get real ruthless, for all your competition that didn't believe in you, for the moments you probably didn't believe in yourself, I'm just glad you came out here and did what you are destined to do because, girl, I truly believe you are anointed by God because you have been through so much, but here you go, on top, and it is your time and I'm so happy for you."
Sorry, no prize. We'd make it a sick bag if we could find the question. If the above is not cause for stripping a media accreditation away and chucking it on the bonfire of sycophancy and vanity where it belongs, then I'm the world's biggest fan of Sun Yang and his entire entourage of encouragers.
It's part of the playbook of a man with a media accreditation who suggested to me that our role was to "promote" swimming. No, it is not. I'm a journalist.
I love swimming, I have been a swimmer (more than a decade of 60-90km in water a week kind of swimming), I'm the son of a coach no longer with us. I'm a journalist.
For a number of reasons, I love covering live swimming; not so keen on the remote, rather soul-less trawl of result sheets and a lack of resources once available to fund going out into the world to meet those excelling, hiding, cheating and fibbing. I'm a journalist.
The bulk of my archive clearly focusses on the excelling, as do the archives of many independent media colleagues who do indeed convey the wonder and invaluable worth of sport in our world but are not there to "promote" anything or anyone. That's called marketing, promotion, sales, PR and, on occasion, propaganda. It's not what we do. I'm a journalist.
I'm more interested in the being behind the human behind the swimmer, or coach. I admire many athletes and coaches as I watch the work that goes in, as I contemplate the long and arduous hours of unseen effort. I'm a journalist.
My job is to observe, to understand, to delve deeper into the reasons why others might care to know more about those aiming for – and achieving – extraordinary goals. And relate that to readers in the best and often swiftest words I can find to describe what I've witnessed. I'm a journalist.
When able, I seek to get to the heart and truth of the matter, expose the gem in the goal achieved, or the wrongdoing when and where it's to be found. I'm a journalist.
There's often a universe of colour and joy behind the sweat and tears of athletes, coaches, the families of both, but there's the blood to consider too and what's found in it from time to time and what may not be found because an athlete made a mistake; because an athlete got into the wrong crowd; because an athlete didn't show up when and where they said they'd be; because a coach and/or a doctor and/or another persuaded an athlete not to show up because substance 'A' consumed overnight or the day before may set red flags flying; because four men, two in anti-doping positions, encouraged an athlete to take back a sample signed into the chain of custody, admitted they threatened or put undue pressure on an anti-doping officer, but walked away without penalty when the athlete got slapped with a big ban to add to a tainted reputation. I'm a journalist.
An as such I've heard for decades from officials who tell us "your job is to record what's happened in the race, that's it!", as one CEO suggested to me. No, that's not "it!" It's just a part of "it!". Sport is no different to any other realm of journalistic coverage: legitimate questions are put in pursuit of truth, however lovely or unlovely, glorious or abhorrent that truth may be.
The trouble is, we're now hearing those words from others wearing a media accreditation but doing a very different, in-house, job.
To flip a phrase from Cathal's insight, federations and all those working under their governance need to understand this: if growth is what you want for the realm you excel in, you must try your hardest NOT to make it increasingly difficult for serious journalists to cover your sport.
Part 2: When It's "Increasingly Difficult For Serious Journalists" To Cover … Part II: Swimming
Part 3: When It's "Increasingly Difficult For Serious Journalists" To Cover Sport … Part III: Trust