When It's "Increasingly Difficult For Serious Journalists" To Cover … Part II: Swimming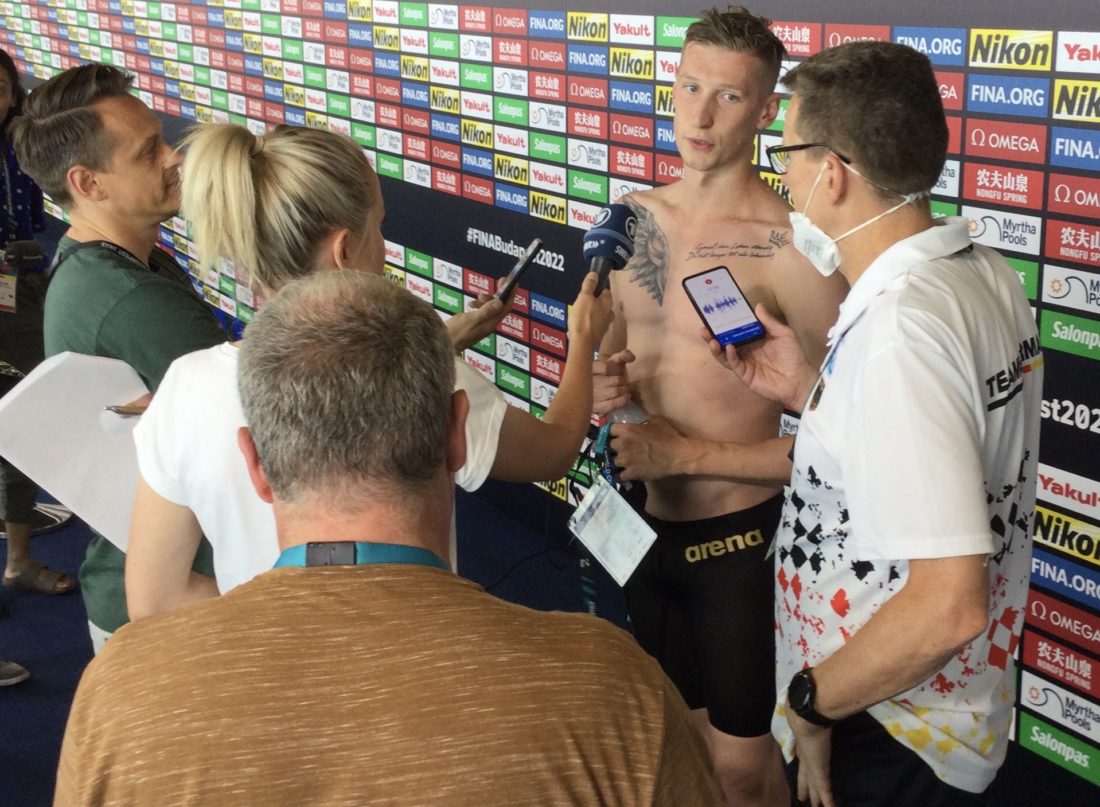 Editorial, Part II – in Part I yesterday, we looked at the massive imbalance in mainstream media coverage of athletics and swimming World Championships this summer and why the mixed zone is now a place where journalists and journalism are under attack by fans and embedded folk with a media accreditation and making a mockery of the job they claim to be doing.
The theme is highly relevant to swimming, a sport struggling, some might say failing, to catch the eye of wider audiences in between the one moment of elevation that remains timeless, the Olympic Games, despite outstanding achievement. And that's the case not only when we consider the gaping gulf between coverage of athletics and swimming in summer 2023.
How Swimming Was Sunk Before Big Ben Chimed 2023
The writing was on the wall before Big Ben rang in the new year, The BBC's December 31 report on the sport's events to look forward to in 2023 failing to even mention the World Aquatics Championships and its five Olympic disciplines of swimming, including open water, diving, synchro (artistic) and water polo.
The BBC will surely want access to many of those athletes next year on the way to Paris 2024 as the Olympic broadcaster and organisation funded by an obligatory licence fee in the UK. Perhaps Beeb bosses thought they all like to be invisible given that they spend so much of their lives below the surface. Or perhaps not.
The headline on The BBC calendar promo reads: 2023 sporting calendar: The year's main events from Women's World Cup football to Ashes series and men's rugby union World Cup.
So, football, cricket, rugby, all members of the club of sports that have "main events" and command constant and fairly comprehensive mainstream-media coverage in the UK (and in many other places, too).
The "football", not the "women" was the reason why the Beautiful Game went wall-to-wall for a while. Anyone tempted to feel that opinion unreasonable, please answer the following two basic questions:
Name me another sport where fourth place for a woman or women's sports team at Olympic or global levels sparks calls for a national holiday?
If the Matildas' fine run was worth pegging to an Aussie Government commitment to raising the budget for female sport, why hadn't it happened before that given the soaring success of Aussie swimmers and women in other sports making the top of the podium, as opposed to just missing a medal at all?
My answers:
Because it's football. The question flows from the experience of the Aussie host-nation Matildas, whose tournament, fine as it was, fades to grey when held up to the golden light of the female Dolphins in the pool.
Because it's football. Forget the women bit, unless a Spanish bloke still dragging his knuckles along the floorboards of evolution couples Carpe Diem with a full on kiss with the captain – gets far more attention that those other sports and any politician worth his or her salt will always reach for their own chance of a winning moment before celebrating the winning moments of others who don't come with quite the same size of photo opp'.
As Sharron Davies and I note in Unfair Play: The Battle For Women's Sport, the 'Gender in Televised Sports' report, issued by the Center for Feminist Research at the University of Southern California, is a long-term assessment of how women rate against men in the ranks of abundance and treatment in sport. The latest edition was published in 2010 and covered the 20-year period from 1989 to 2009. It cited a survey of early-evening and late-night TV sports news across a range of broadcast media in the United States.
By 2009, men received 96.3 per cent of all airtime, women 1.6 per cent and neutral topics – whatever they are – 2.1 per cent. Another study focussed on the same measures ten years on found that the picture was practically unchanged and that 80 per cent of the televised sports news and highlights shows included zero stories on women's sports. Not one. The findings were written up in a paper subtitled 'The Long Eclipse of Women's Televised Sports, 1989–2019'. The research is excellent, the findings truly depressing.
In Unfair Play, we note: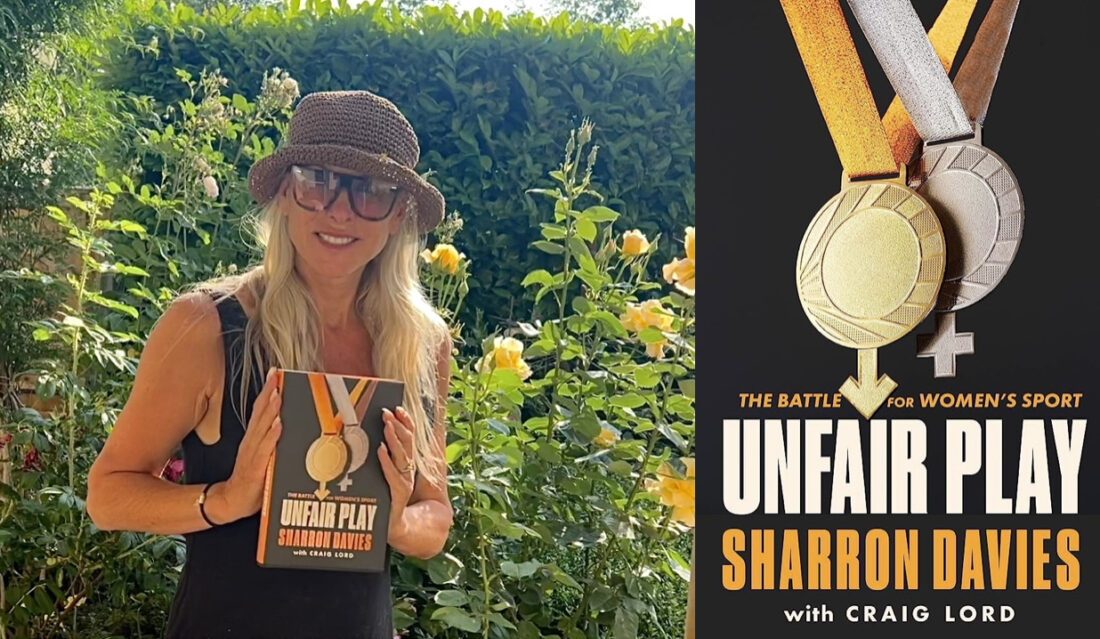 "While women are no longer portrayed in demeaning ways as sexual objects or as the brunt of commentators' sarcastic 'humour', editors pay less attention to women in general. It is not only women who are overlooked. Seventy-two per cent of airtime goes to men in just three sports: basketball, American football and baseball – all traditional magnets for advertising revenue and generators of the biggest audiences that accounted for the bulk of coverage even out of their season. The popularity of individual sports has to be taken into account, but there's more than a little 'chicken and egg' about it: if people don't ever get an opportunity to see certain sports and women in them, it's obvious that there won't be an audience to grow. The rise in popularity of women's football has surely made that point."

Unfair Play by Sharron Davies, with Craig Lord
So, it's football. Football as a vehicle for federations and largely male sports desks around the world to say 'see, we do cover women's sport', without any reference to the fact that the rise in coverage of women's team sports has coincided with, and most likely contributed to, a decline in coverage of women excelling in other sports, such as swimming, who had long been treated to the same level of coverage as the men in their sport but because their sport now gets less attention so do they.
Spelt out: reduce coverage of swimming and you reduce coverage of women's swimming and the idea that media care more about women's sport these days is consumed by the rider of truth … as long as its football, cricket, rugby, and all that other stuff most of us blokes and marketing departments and bean counters know about. Popularity and the commercial imperative are bound to play a part, after all, if people won't pay for their news and journalism, someone has to – and it won't be swimming no matter how good the Olympic team is unless the decision-makers governing and regulating the sport at national and international levels step up, reform, rethink, regroup, re-energise and, among other re-somethings, re-engage with the mainstream media that's been lost in significant numbers.
Yes, the big European sports papers, like L'Equipe, were there in Fukuoka, albeit with smaller 'crews' that the four-and-five-strong writing teams of yore. Like all other sports, the French market leader is heavy on football but also dedicated to following swimmers, runners and others on a regular basis, a tradition sharpened by the proximity of a home Games, a centenary celebration and a need to keep an eye on the likes of Léon Marchand and other big cats on the prowl and Paris-podium-bound:
Leon Marchand Heralded By Michael Phelps After Magnificent 4:02.50 Takes American's Last World Record Down In Fukuoka Flames
Marchand 4:02.50 WR: Race Video & What He Said After Confining Phelps' 4:03.84 Epic To History
Marchand Keeps Marching With 1:52 Victory In 200 'Fly & Lane 4 Ticket To Next Medley Final
Marchand Sings Les Bleus – A Song Of Providence For Paris After Third Gold In 1:54.82 200 Medley ER
Swimming's Place In The Food Chain
Talking of big cats, as we noted in part 1, the sport was reminded of its place in the food chain during the Covid pandemic (some links in the following won't work if the feature has been placed in our archive during maintenance and site reorganisation):
Swimming In A Pandemic: Chlorine Kills Corona, So Why Were Swimmers Frozen Out By The Bug?
In 2023, the BBC, among others in the media, has also reminded swimming and all the rest of aquatics of where it thinks the sport and its global showcase fit: somewhere below the highlights.
Swimmers, the most successful of all Team GB athletes at Tokyo 2020ne do not make the "main events" and "highlights" grades when it comes to the BBC's view of what was destined to be a highlight in 2023.
Here's what does: after the three sports in the headline, we find athletics and netball, then cycling, all with their world champs to be covered live by the BBC. The broadcaster would also be bringing you news from golf's "back-to-back Solheim Cup and Ryder Cup competitions".
Swimming does actually make the "Sporting highlights in 2023": while the BBC bypasses Fukuoka 2023 – the biggest aquatics showcase outside the Olympics – It lists "31 July-6 August: Para-swimming – World Championships, Manchester".
Geography, the significance of which we noted in part 1, probably accounts for that one, though I'm not sure the para-swimming would have made it to the highlights if Hobart had been hosting. While the BBC does not extend its political correctness to women swimmers by mentioning their main global goal of the year, women's cricket, rugby, cycling, netball, golf and athletics get the thumbs up, as does snooker.
And then there are horses in the heights and lights several furlongs above the hidden depths of "all else doing its best" that swimmers were left to haunt in this hollow season for having their stories heard and read.
If BBC editors and planners were wondering why athletes, coaches, parents and other members of the swimming community were a little perplexed, not to say thoroughly pissed off with Aunty, they need look no further than their own highlights.
Sources tell me that the BBC's decision not to attend the World Aquatics Championships came down to the cost, including the bone-of-contention price of rights set by the international swimming federation. Given that such figures and related negotiations/discussions are kept secret, we may never know the truth or enough of the pertinent facts to explain one of the key parts of the puzzle when piecing together reasons for swimming's struggle.
Costs, however, do not explain why a public broadcaster thinks the national swimming team heading to a World Championships two years after being the most decorated UK squad at the Olympic and one year out from Paris 2024 is not worth listing as a highlight.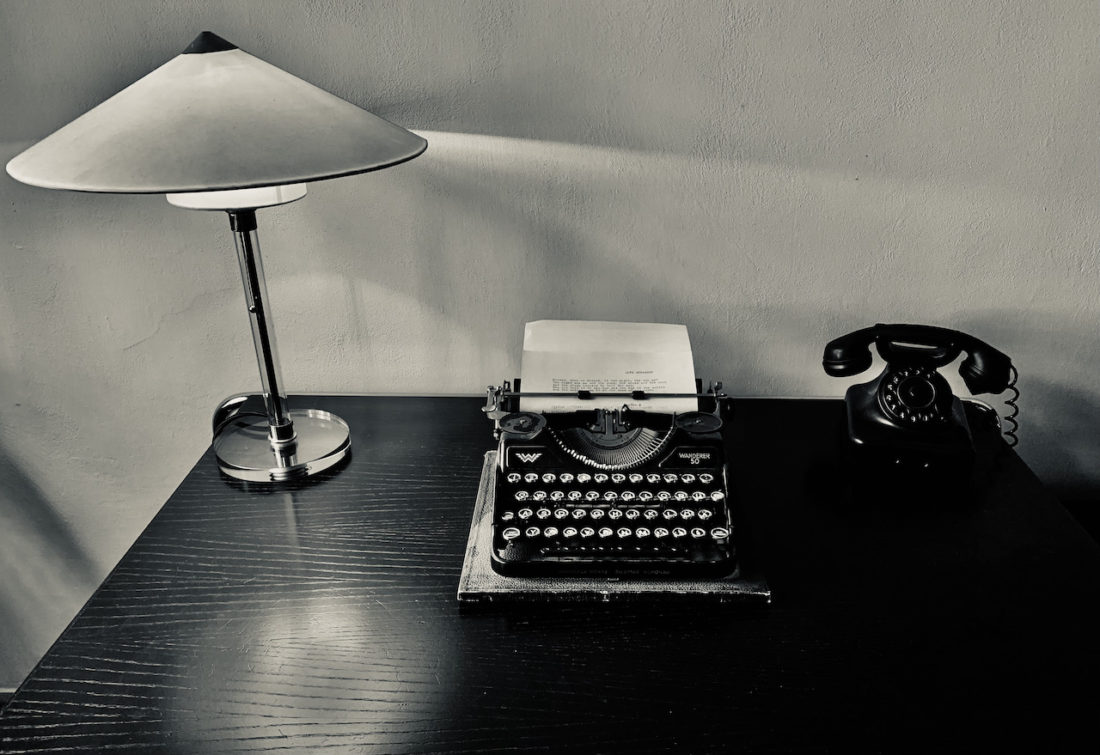 That comes down to editorial oversight or editorial choice, most likely the latter – and not only at the BBC. Yes, costs must be considered but those did not prevent far greater spending on many other sports that do not enjoy the current success rate of swimming in the UK. Editorial choice is the No 1 reason why the UK mainstream media had no-one in Fukuoka and in general gave swimming and swimmers (let alone divers and the rest) very little coverage at all, even when they won medals in some cases. A bronze at the athletics was clearly worth a lot more than a bronze at the swimming (woman or not).
It would, of course, be easy to conclude "all the media's fault" but that only works if you're wilfully blind and committed to finding no solution to a depressing situation. The better way forward would start with a good long look at what's working in other sports (some things don't translate but much does when it comes to the media environment).
After that, the search would turn to the things you could do to improve matters, starting with asking such questions as:
Why do fewer mainstream-media journalists cover our events than they did 20 and more years ago?
How can we help to get more mainstream media engaged and interested in actually attending our events and covering them live (the best efforts flow from witnessing the live moment first hand and with your own eyes)?
How do we manage media accreditation and organise the needs of different kinds of media in ways that avoid mixing the trained professional with the community amateur and the embedded fan, as described in part 1 yesterday?
How does our concentration on building our own news and media and hiring in-house journalists and others to pump out tons of material to the delight of existing fans help "grow" our sports?
There are many other questions but I think it would be helpful in the context of this exercise to explain the background and context of those questions with a look at the experience of mainstream-media journalists in swimming in 2023.
A Clash Of Trained & Untrained
It's in that key context that Cathal Dennehy nails part of a manifesto for independent journalism (and what that doesn't look like) to the mast of the Good Ship Media being chucked about by a maelstrom of circumstances that have been building for at least a couple of decades.
I've worked for The Times and Sunday Times in the UK for 35 years, with stints on news, foreign news, business and sport, including planning, compiling, editing and writing large parts of a section of The Times website that hosted our Sydney 2000 Olympics coverage, an internet first for the 1785-born Thunderer: our reports had never appeared on the web before the paper before but the geography of the Games lent itself to innovation.
One of my colleagues throughout many of those years, David Walsh, wrote of coverage in a new digital age that coincided with the lies and cheating of Lance Armstrong that journalism was becoming the haunt of "fans with typewriters", bloggers who asked no questions and slammed Walsh while failing to see the need to lance a boil called Armstrong. '
Cathal wrote in his piece at the weekend that those same folk are still with us but "are now, by and large, fans with smartphones, showering athletes with love when they step off the track, avoiding any question that might irk them. The result is athletes grow so used to praise that a minor meltdown occurs if they face basic questioning."
He opined in his conclusion: "The way things are in the mixed zone, no one will bring up the past. Best to just live in the moment, and churn out that sweet, sweet content. Best to enjoy the show. Amusan is smiling and joking with the horde of friendly fans who secured media accreditation."
Which is where we turn to international and national federations. Why are they enabling people who clearly don't get mainstream media purpose, practice and protocol to be in the same working space as journalists trying top do their professional jobs.
Are journalists allowed behind the blocks; are they allowed to sit down next to the snappers they work with during finals; are they allowed to wander on to the deck and give coaches a few training tips?
Of course not, so why are coaches who don't make the grade to gain an accreditation as a coach, or others who are clearly not professional journalists earning their main income from a trade they are trained and versed and practised in allow to be in the media area and mixed zone alongside us?
Why are they invited into situations that result in what Cathal describes in exchanges that resulted in his being called, falsely and woefully inaccurately, a "racist" (has there been any consequences for the embedded "reporter" concerned)?
Why are they invited into situations that result in the following?:
Embargoes Are Not For Breaking: They Protect Athletes & Ensure Swimming Coverage
In the weeks leading up to the Fukuoka 2023 World Championships, British Swimming, per long-established standard practice, issued invitations to UK media to join a zoom call with national-team athletes, including two Olympic champions and a third athlete on a solid curve of progress towards big-podium potential in global waters. Such interviews are offered weeks out from the major event for two key purposes:
1. A chance to talk to the athletes and put any questions we wish (nothing is ruled out, two-way respect is always expected) in relaxed circumstance at a time that does not interfere with training and allows the athlete to approach final preparations, and all the focus that entails, free of disruption.
2. That mechanism gives the media plenty of run-in time to transcribe, offer quality material for articles and features well in advance, giving swimming a better chance of making the news list and a slot in the paper pegged to the big event.
In other words, a bigger lead-in time helps athletes and media and improves the chances of more and more quality coverage of the sport. It works for both parties and relies on a very long-established media tradition of embargo: an official ban on any activity ahead of a specified date and time on the day.
All media agree to this because it means they are free to make editorial choices on the material gathered from athletes but in a way that is fair to all who agree to the terms of the embargo on the day the interviews are conducted (if not before).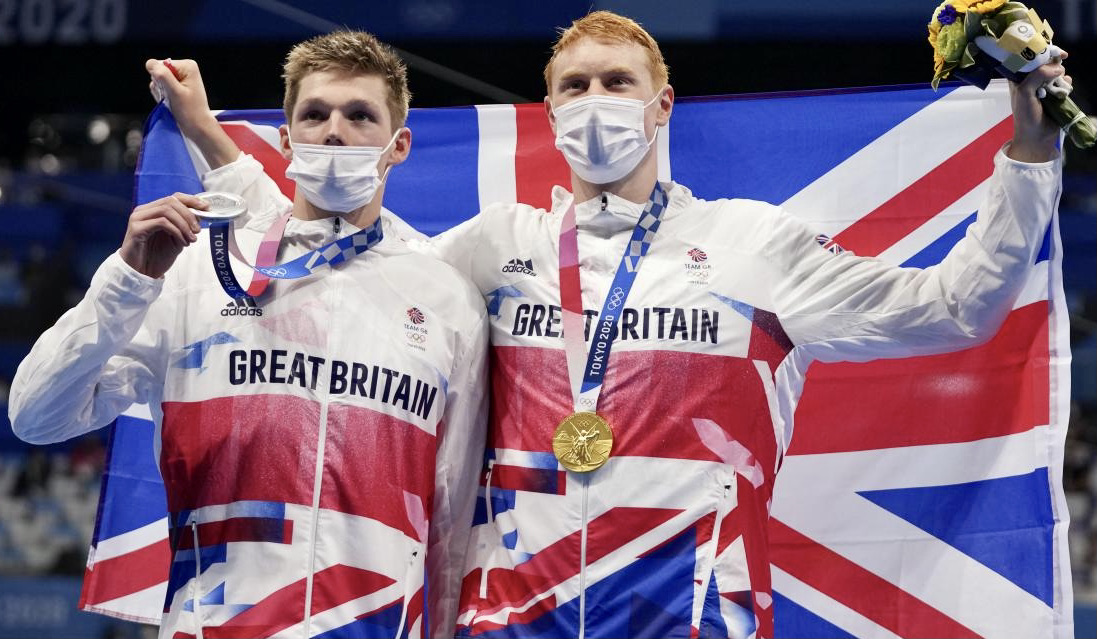 So, come the day, Tom Dean, Duncan Scott, the big two British freestylers from Tokyo2020ne, and Katie Shanahan. All gave fine interviews. When the athletes left the calls, discussion ensued between journalists, with the blessing of British Swimming's media unit, it's to man Josh Murray worthy of praise for a fine job handling multiple demands in odd circumstances this past summer
Here's the key one: SwimSwam should never be on any round of interviews with the British mainstream media ever again, in my opinion, and should always be asked to observe an embargo in order to gain any access to any British swimmer via official sources.
Why? Well, one of those who writes for the American niche-community website was on the call and she quite clearly (I have the tape) agreed to observe an embargo when it was forcibly pointed out to her that there was an embargo and she would be expected to observe it. She even asked "what you mean that I can't use … until …". Date and time were clearly given. It applied to all and was the first of two embargoes, one in the week of the interviews, the other much closer to the actual championships about 5 weeks ahead of us.
SwimSwam broke the embargo by several hours. Complaints were made and one of the experienced mainstream colleagues who complained to British Swimming wrote a message to SwimSwam in which he summoned up the feelings of all the rest of us on the call when he noted:
"I didn't have an email for your amateur correspondent 'X' so sending this your way. We had a clearly agreed embargo time for the Duncan Scott conference call today and even spelt it out in ET in case your writer couldn't understand the math of a time difference between there and the UK. And yet you pricks broke the embargo …"
A reply stated: "I must be confused. In your world, do you let other media outlets dictate when you share stories? We didn't agree to any embargo."
Two answers from me: yes, when an embargo is given we all adhere to it or get removed from future engagement. And yes, the American writer in question did indeed agree to an embargo and got very clear answers to her questions on the subject, with time-zone info reinforced and repeated. The point could hardly have been made more clearly.
My colleague opined that the American operation had failed "to understand professional journalism and other concepts such as crediting sources".
The latter was close to home.
Part 3 – When It's "Increasingly Difficult For Serious Journalists" To Cover Sport … Part III: Trust