When Brad Cooper Got Gold & Rick DeMont Paid A Price For The Failures Of U.S. Officials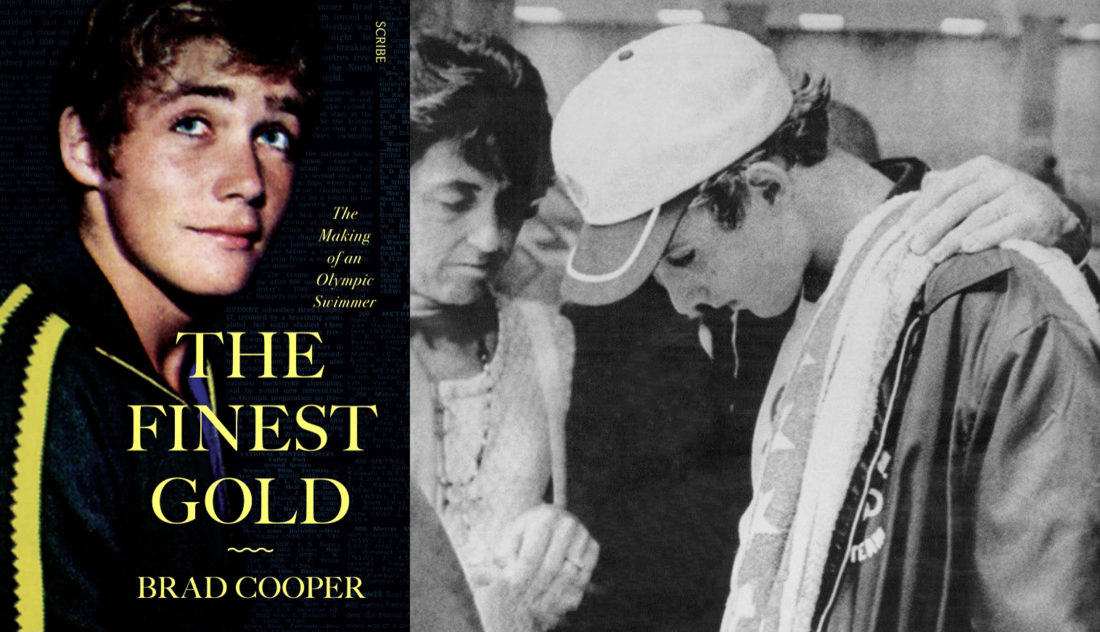 This day 50 years ago at the 1972 Munich Olympic Games, 16-year-old Rick DeMont and 18-year-old Brad Cooper were split by 0.01sec as first and second home in the 400m freestyle final but the American 16-year-old would keep the gold for just two days before the start of a saga in which the athlete is left holding a weight of sorrow, then and to this day, while the responsible adults in the room find no way of truly healing the harm they caused.
In age, DeMont and Cooper were a spill either side of David Popovici in an era without World senior, let alone junior, Championships, let alone the science, the nutrition, the instant feedback, the entourage of experts, the goggles, wave breakers, level-deck tanks, second-skin suits and much else. They were the fastest junior 400-1500m men swimming had ever known. Their fate this day 50 years ago, it would turn out, was not in their control: adults screwed up, the athletes paid the price and their narratives were shaped to greater or lesser extent along the roller-coaster of life.
Day 5 at Munich 1972 also witnessed the third gold medal and World record of Shane Gould, in the 200m freestyle, and gold in World-record time in the 100m butterfly for Japan's Mayumi Aoki (review below).
1972 Munich – Men 400m Freestyle
At U.S. Olympic Trials, Kurt Krumpholz rattled the 4-minute mark with a 4:00.11 victory and the first ticket to the 400m for the Americans at Munich 1972. The second ticket went to 16-year-old Rick DeMont.
In the heats at the Games, their fellow American Mike Burton's 4:09.00 Olympic record, set at altitude in Mexico four years earlier, went down three times. Sweden's Bengt Ginsjoe clocked 4:06.59 in heat 2; then American Steve Genter shaved that back to 4:05.89 in heat 3 before Australian Brad Cooper, whose World mark of 4:01.7 Krumpholz had whacked at trials, swept home in 4:04.59.
Date of the final: September 1, 1972 Athletes: 43 Nations: 28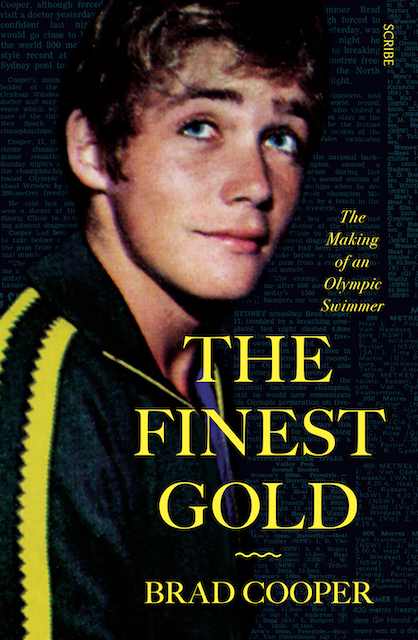 1 Bradford Cooper AUS 4:00.27OR
2 Steve Genter USA 4:01.94
3 Thomas McBreen USA 4:02.64
4 Graham Windeatt AUS 4:02.93
5 Brian Brinkley GBR 4:06.69
6 Bengt Gingsjo SWE 4:06.75
7 Werner Lampe FRG 4:06.97
DQ Rick DeMont USA (4:00.26)
At age 16, in 1972, Californian Rick DeMont (USA) became the youngest man ever to stop the clock first in an Olympic 400m freestyle title, finishing on 4:00.26, 0.01sec ahead of Brad Cooper (AUS). DeMont did not remain a winner for long, however.
Here's how an epic race panned out:
Werner Lampe turned first at the 100m mark in 58.5, Steve Genter on 59.13, Brad Cooper, 59.24, with Demont last through on 59.78. Cooper took command on the second 100m and turned at the helm half-way, on 2:00.92 a fraction ahead of Genter, 2:01.03, the race tight yet across all eight lanes, with Rick Demont sixth on 2:01.37 and young Brit Brian Brinkley – on his way to 1974 Commonwealth 200 'fly gold, 200 free and 200 'fly podiums at 1975 Worlds and 1976 Olympic bronze with 4×200 relay mates – last through at the 200m mark on 2:01.64.
Cooper, just 1.60m (5 ft 3 in) and weighing in at 72kg (159 lb), made his move and broke away from the pack to turn first with 100m to go, on 3:01.28. Closest to him was Demont, on 3:02.04, Tom McBreen on 3:02.13, Genter 3:02.54, the second Australian in the hunt, Graham Windeatt on 3:02.62, those five men now the clear contenders for the podium.
There were just two men left in the fight for gold come the closing metres of battle: Cooper holding on, Demont drawing level. It would come down to the timing of a swing of arm and reach of hand. By 0.01sec, Demont got the call of time – but time would soon stand still. It has stood still on the matter ever since.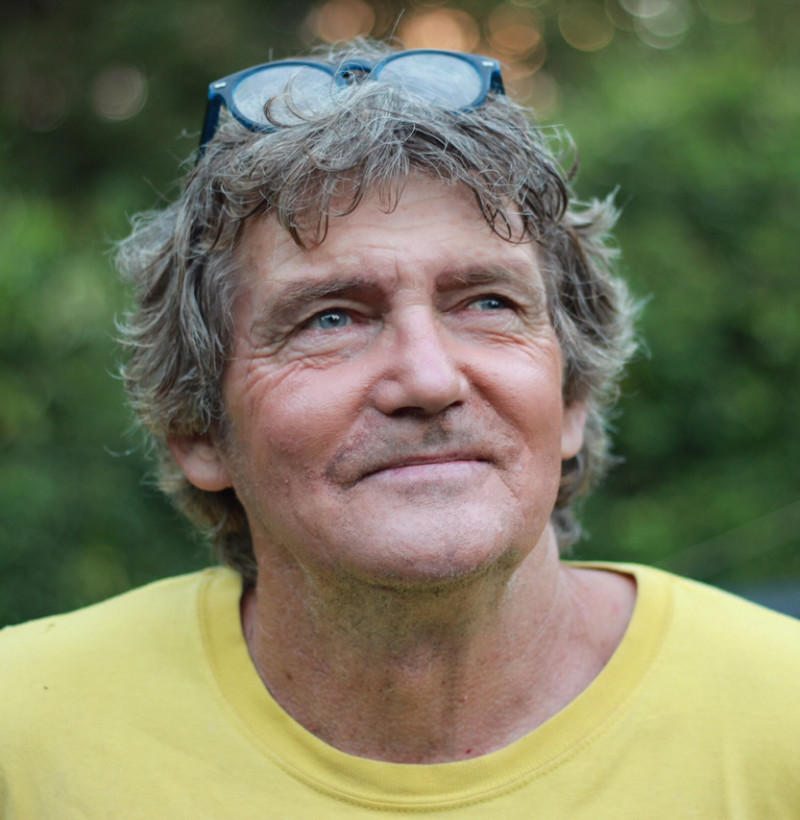 The medals ceremony went ahead. As Cooper notes in his autobiography (Scribe, 2018) The Finest Gold, his name was listed as the silver medallist on a scoreboard that did not quite stretch to all of him: "'COOPER, BRADFOR' … 'BRADFOR' is me. Demont is in lane three. I'm in lane four. I reach across and clap him on the back in congratulations."
The two would meet again in the 1500m, in which Demont was the World record holder, from U.S. Trials.
None of that was to be, however, nor would Demont keep the 400m gold. Before the 1,500m final, news broke that DeMont had failed a doping test. He went down in history as the first swimmer in history to lose a title because of an in-competition 'offence' in Olympic waters.
There was a suggestion in Munich that the IOC would simply remove the gold medal from circulation and Cooper would be declared the silver medallist as first man home. It would have been a daft idea fit to add an insult to injury. In the end, DeMont was asked to hand back the gold and the medal was given to Cooper, the podium shuffled accordingly, silver to Genter in 4:01.94, bronze to McBreen in 4:02.64.
The trouble that was and has been ever since came down to this: the offence was not DeMont's, it was just that the 16-year-old was asked to pay the price.
USA medical staff, informed of the swimmer's prescribed asthma medication, Marax, either failed to notice that it contained the banned substance ephedrine or did notice but failed to get clearance for the young athlete to continue to take his asthma medication.
Disqualification followed.
Cooper took gold, Genter and McBreen were elevated to silver and bronze respectively. In 2001, the United States Olympic Committee acknowledged fault but the International Olympic Committee would hear none of it (see below).
In "Finest Gold", Cooper recalls well the tale and timing of events, including the decision to grant him gold and the "slur" through a Bavarian beer or two of Canadian swimmer Ralph Hutton ("Yeah, sure, you'll go home with your gold and not even mention DeMont") and the intervention of Aussie sprinter Neil Rogers, whose defence of his teammate ("Brad's not like that, mate") in a pub exchange of views through the prism for hops averted a brawl when Hutton backed down.
As is so often the case in swimming, unresolved disputes and outcomes deemed at least unsatisfactory, if not unfair, tend not to fester between those actually involved. A year after Munich, at the 1973 World Championships in Belgrade, this history happened, including the snap in Australian Swimmer showing the DeMont and Cooper hand in hand aloft: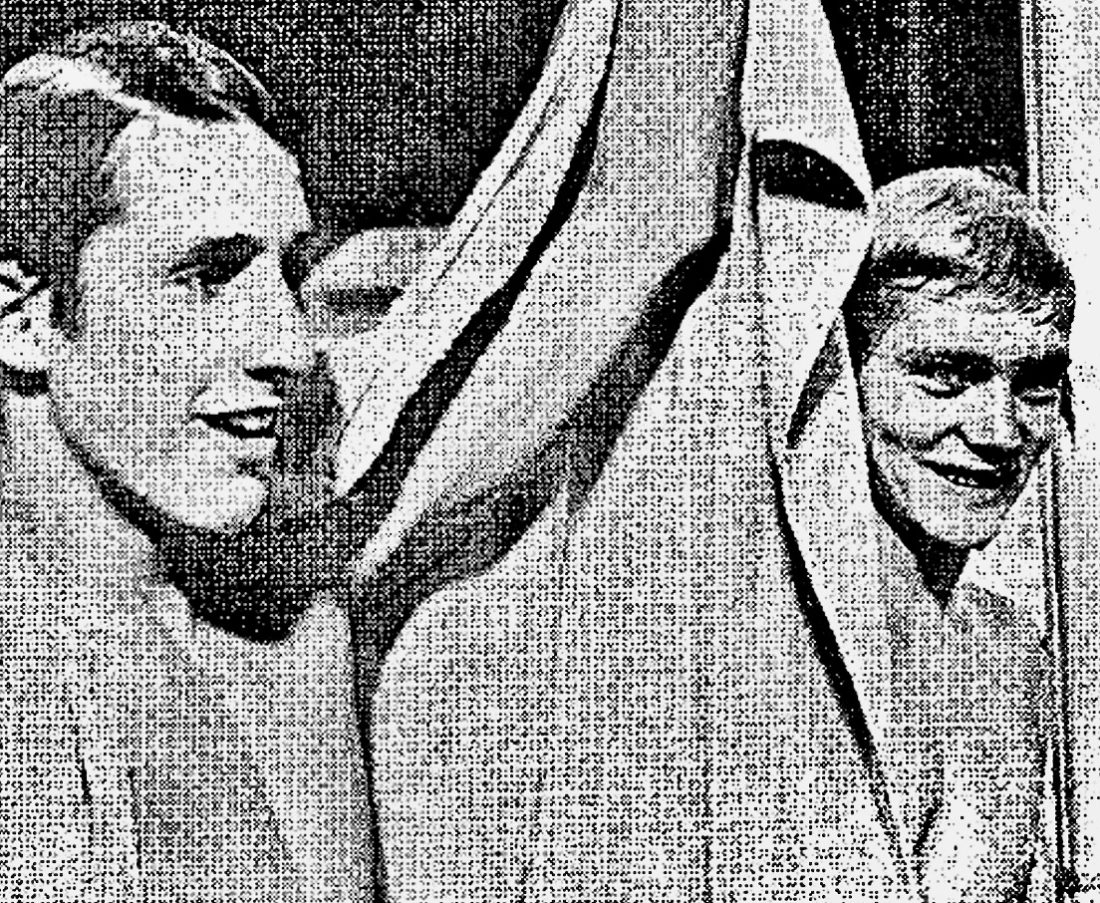 400m
1 Rick DeMont United States 3:58.18 WR
2 Brad Cooper Australia 3:58.70 Commonwealth R
3 Bengt Gingsjö Sweden 4:01.27
1500m
1 Stephen Holland Australia 15:31.85 WR
2 Rick DeMont United States 15:35.44
3 Brad Cooper Australia 15:45.04
Back in Munich, The edge of the full blown row that might have rumbled on was taken off the news story of the hour by the news story that spilled well beyond sport, the time, the place: the Palestinian terrorist attack that would end in the murder of 11 Israeli, and Jewish, athletes and a German policeman caught in crossfire was back in the news this week all these 50 years later: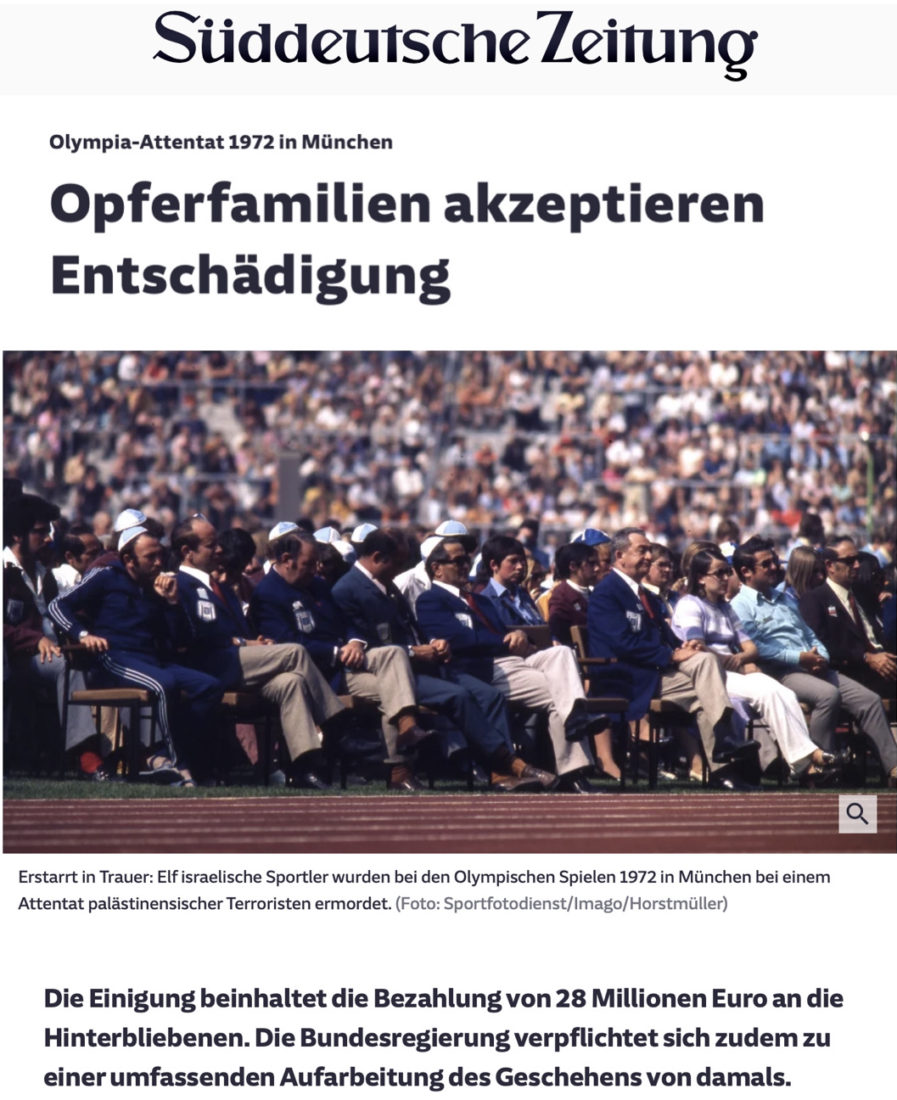 Family members of the victims of the 1972 Olympics massacre reached an agreement with the German government over a compensation payment, just days before the atrocity's 50th anniversary next Monday, September 5, 2022.
Families had planned to boycott the event but may now attend. "The government welcomes the fact that it was possible to agree with the relatives on an overall concept for the 50th anniversary," said a spokesman for German Chancellor Olaf Scholz.
Under the arrangement, historical files on the events of September 5, 1972 will be released and worked on by a commission of German and Israeli historians, and there will be further "recognition payments" by the federal government, the Bavarian state and the city of Munich.
Cooper's Tough March To Munich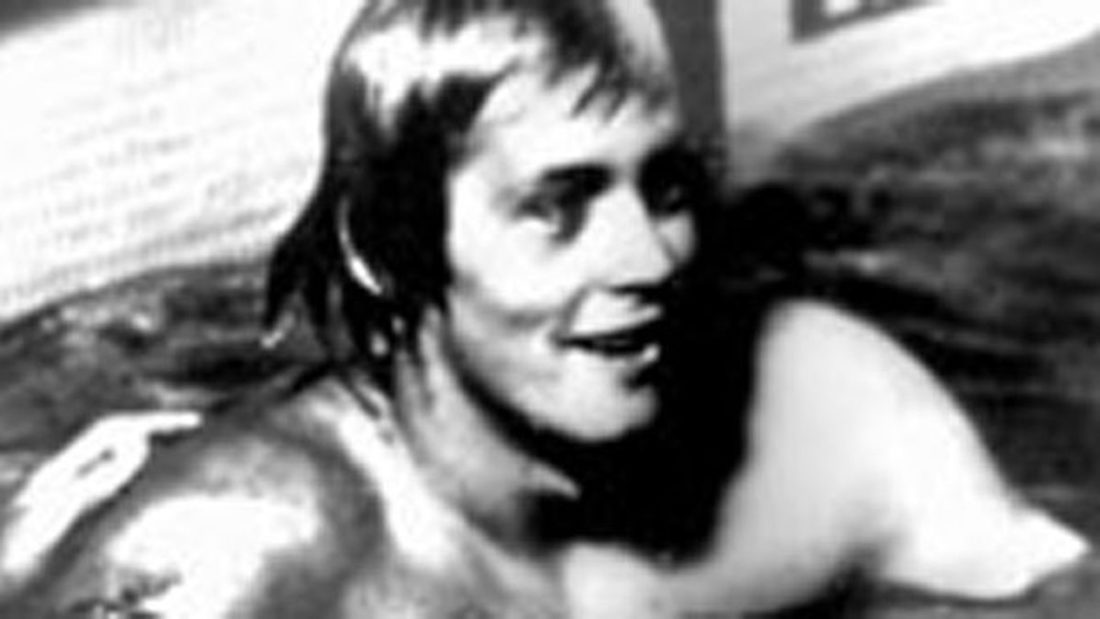 Cooper, the second of three brothers, was born in Singapore to Australian parents but moved with his family to Rockhampton, Queensland at the age of five. There, his father was the manager of a cinema centre and the family enjoyed water-skiing on weekends. The Cooper brothers learned to swim early and joined the Rockhampton Swimming Club. Brad was the standout. He won his first Central Queensland medals at age seven. After his parents divorced when he was twelve, Cooper lived with his father while his brothers stayed with their mother, a tale among many told well by Cooper, a journalist later in life, in "Finest Gold".
For the three years leading up to Munich, Cooper's father lived through hard times and he and Brad lived in a dozen men's boarding houses and hostels in Brisbane and Sydney. The teenager attended no fewer than 15 schools and trained under ten coaches, including, for a short time, John Konrads, the Rome 1960 Olympic 1500m freestyle champion.
In 1970, at age 15, at the national open championships, Cooper finished second in both the 100 and 200m backstroke. He then moved to Sydney, where he trained with Don Talbot. Swimming history began to unfold, the 800m free delivering Cooper's first World record.
In Munich, the 400m controversy left Cooper something of a spent force for the 1500m and, half a minute outside best and 20secs slower than his heats swim, he finished seventh well behind a title retained by American Mike Burton in World-record time of 15:52.58, Windeatt second in the second sub-16mins in Olympic waters, 15:58.48, on the final day of action in the pool at Munich 1972.
Cooper also placed fifth in the 4x200m freestyle with Windeatt, 1968 Olympic 100-200m freestyle champion Michael Wenden and Robert Nay, whose daughter Meagen Nay also competed for Australia in the pool at the highest of levels, claiming Commonwealth golds in 2010, including the 200m backstroke, in which she was an Olympic finalist at Beijing 2008.
Later in life, Cooper worked in the newspaper industry as a journalist and also as a swimming coach who built his own swim centre. He was inducted into the Sport Australia Hall of Fame in 1990, and the International Swimming Hall of Fame 22 years after the Munich 400m final. Cooper received an Australian Sports Medal in 2000 and in 2009 was was inducted into the Queensland Sport Hall of Fame.
Rick DeMont's Call For Reinstatement
Had Demont been the only woeful outcome and decision on the books, perhaps things might have been different but in 2022, sadly, we look back on a vast library of injustice and inaction in waters Olympic and FINA.
---
Commentary: Up on the Olympic heights of catastrophic outcomes are generations of women swimmers who wait yet for a single word of encouragement for a truth, reconciliation and recognition process (sign our petition) from the IOC, from the United States Olympic and Paralympic Committee and others when it comes to a cycle of four Olympic Games and a spill either side in which GDR doping won the hour, the day, the Games, the Championships, the decade and the lifetime ever since.
The IOC has recently let the scales from from its eyes when awarding Jim Thorpe decathlon gold from 1912 – but … Oh! T-H-E I-R-O-N-Y of male decision-makers torching any notion of statute of limitation for the one man while insisting yet that wilful blindness is the only option on the Sporting Crime of the 20th Century, on its watch, with the IOC-accredited laboratory a central part of the abuse of teenage girls, young athletes both genders as the keeper of a dark and dank secret that stopped being that soon after the fall of the Berlin Wall more than three decades ago.
Despite a tidal wave of evidence, the IOC and all its members sat like the three wise monkeys, frozen in traditional pose by the self-serving culture they committed their souls to.
If those bodies (and the brains and consciences they might engage) cannot bring themselves to acknowledge a level of damage waiting for a class action some fine day in the absence of acknowledgment, then what chance has Demont, a 16-year-old boy who paid a price throughout his life for the mistakes of adults half a century ago?
NB: FINA's new leadership (no, I do not include those executives and others who have been there for two decades and more, have had the power and influence to reform and embrace reform proposals from major stakeholders but reached instead for self-serving behaviour they surely understood did harm to others – they know who they are, and so do the rest of us) has issued truly welcome and encouraging statements of support for those affected by the GDR doping years and the notion of reconciliation, via consideration of the issue by the new Integrity Unit that will start its work in January 2023.
---
It was February 4, 2001 when the physician who examined DeMont before the 1972 Olympic Games said in a statement that the U.S. Olympic Committee had no obligation to report to the IOC information DeMont had given about using an asthma medication.
That finally confirmed what the 16-year-old had maintained for three decades to that point: he had properly filled out the IOC medical forms and had handed them over to USOC physicians. Their responsibility was to ensure the athlete had clearance to use Marax in Munich.
Dr. Winston P. Riehl, the physician behind the statement, said that he supported DeMont's efforts to have the 400m gold medal awarded to him.
We're talking competitive sport, so … no quarter given by Americans to Australians and vice-versa; no expectation of Talbot not going in fighting for his boy, especially in circumstances in which the United States had shot itself, and its 16-year-old, in the foot.
Arguments in favour of finding any compromise on DeMont's situation and circumstance were opposed by Australia, which pointed out that the banned substances was discovered, may have had an impact on performance and, under prevailing rules, regardless of the mistakes that may have been made (and regardless of whom may have made those mistakes), a positive test had been returned in the absence of clearance for the athlete to take a specific substance on medical grounds.
Brad Cooper was the first swimmer home without an adverse finding against him. As such, the gold should stay with him: that was Australia's view. And so it has.
USOC (now USOPC) acknowledged as part of a settlement with DeMont resolving a 1996 lawsuit that DeMont's "information was never relayed to the proper authorities at the IOC's medical commission".
IOC officials, including Dick Pound, former Commonwealth swimming champion for Canada and then head of the World Anti-Doping Agency (WADA), and director general François Carrard (later chair of the FINA Reform Committee, 2021 and since passed away) said they doubted that DeMont would be able to get his medal back.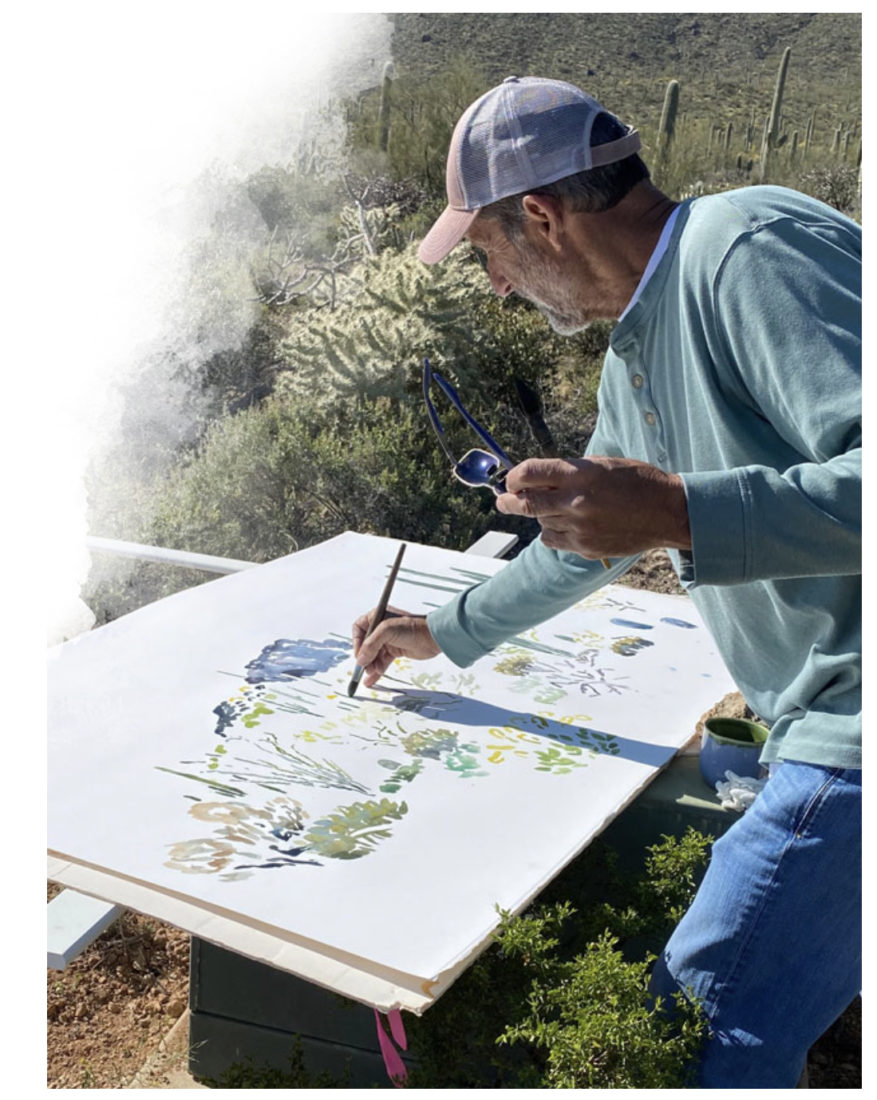 Pound said the IOC could make a gesture to acknowledge that DeMont was not a deliberate cheat and that his character should not be impugned. Meanwhile, the consequences of poor oversight and IOC dithering are neither acknowledged nor even appreciated by those responsible for the poor oversight and leadership of the IOC and its member federations, many athletes believe.
DeMont, an assistant swimming coach at Arizona Wildcats at the time of the 1996 and 2001 decisions (later head coach) and a mentor who counts Chrissy Ahmann Leighton (USA) and Roland Schoeman (RSA) among his Olympic gold-medal winning charges, took to landscape painting.
I've read that applying his senses and skills to art was therapeutic for him. I can't confirm that because I never asked but would very much like to do so one day when dust settles and the clear view rises. What I can say is that I admire the work and reputation he built as a coach and I love his artwork and his 'about me':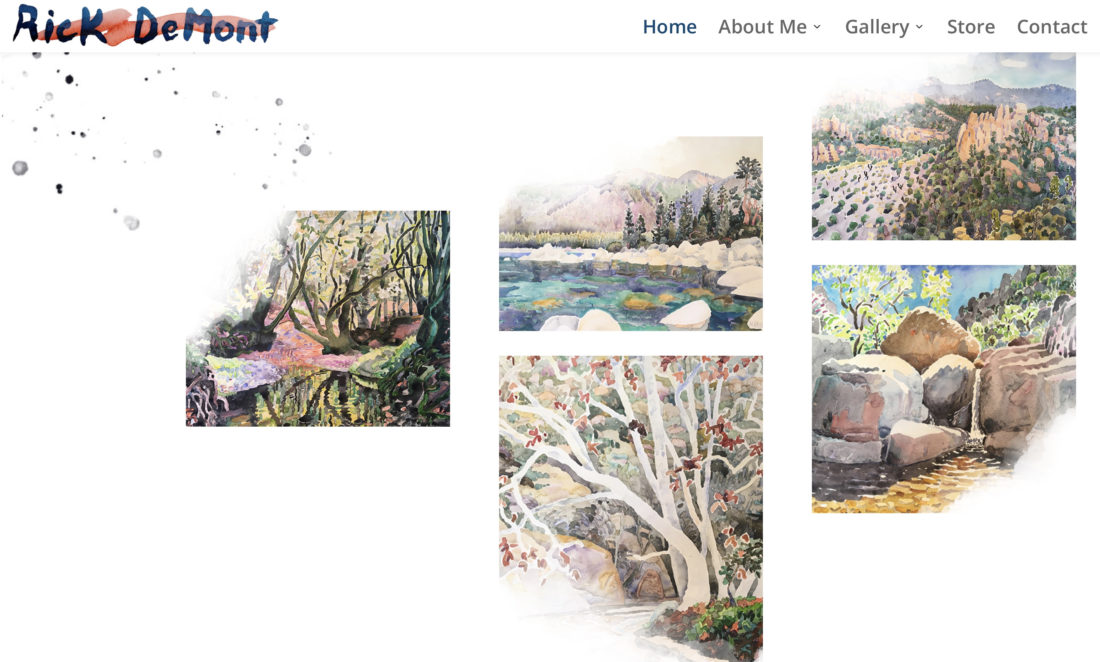 Munich 1972 – Women's 100m Butterfly
Having won eight of the 12 medals on offer in the 100m butterfly at the four previous Games, the United States found itself locked out of the medals in Munich.
On July 21 of Olympic year, Mayumi Aoki (JPN) threw down the gauntlet with a 1:03.9 World record. In the second heat at Munich 1972, Andrea Gyarmati (HUN) – the daughter of Olympic champions Eva Szekely (1952 Olympic champion in the 200m breaststroke and silver medallist in 1956) and Dezso Gyarmati (winner of three Olympic water polo titles) – set the tone with an Olympic record of 1:04.01. Two heats later, Aoki hit back with a 1:04.00 effort. In the first semi-final, Gyarmati set a world record of 1:03.80, while the second semi saw Deena Deardruff (USA) become the third woman to race inside 1:04, her 1:03.97 keeping Aoki at bay by 0.14sec.
Date of Final: September 1, 1972 Athletes: 30 Nations: 21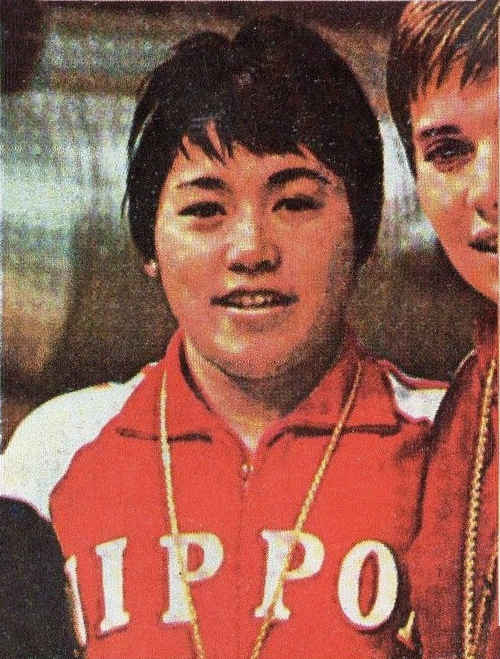 1 Mayumi Aoki JPN 1:03.34wr
2 Roswither Beier GDR 1:03.61
3 Andrea Gyarmati HUN 1:03.73
4 Deena Deardruff USA 1:03.95
5 Dana Schrader USA 1:03.98
6 Ellie Daniel USA 1:04.08
7 Gudrun Beckmann FRG 1:04.15
8 Noriko Asano JPN 1:04.25
In the final, Deena Deardruff, who had injured her ankle, got left on the blocks, her late start undoubtedly costing her a medal, if not the crown. At the turn, Roswitha Beier (GDR) led the field in 29.61, followed by Americans Dana Schrader, 29.94, and 1968 silver medallist Ellie Daniel, who was matched at 30.04 by Gudrun Beckmann (FRG), while Andrea Gyarmati was level with Noriko Asano (JPN) on 30.27 and Aoki was in seventh in 30.34.
Deardruff managed to turn in 30.40 despite her slow start. On the way home, Aoki picked off her rivals one by one and in a tight, blanket finish, became only the second Japanese woman ever to win an Olympic swimming title, the sheen on her gold medal a world record of 1:03.34. All other finalists finished within 0.91sec of her.
After retiring from competition Aoki worked as a swimming coach and a high school teacher.
Beier and Gyarmati also raced inside the Hungarian's previous world-record pace, the East German getting the touch for silver in 1:03.61, 0.12sec ahead of Gyarmati. Deardruff and Shrader also swam inside 1:04, while the eighth-placed time, of 1:04.25 for Asano, was faster than the winning time at the 1968 Games.
Deardurff would not go home without gold, her success with teammates all the more remarkable given the revelations we will consider in our review of day 7 action at the weekend.
Our SOS 50th anniversary trip down memory lane to Munich 1972: