When A Woman Olympic Relay Champ Gets Dragged Into The "Carnage" Of A Cut & Spat In An Impossible "Love Triangle"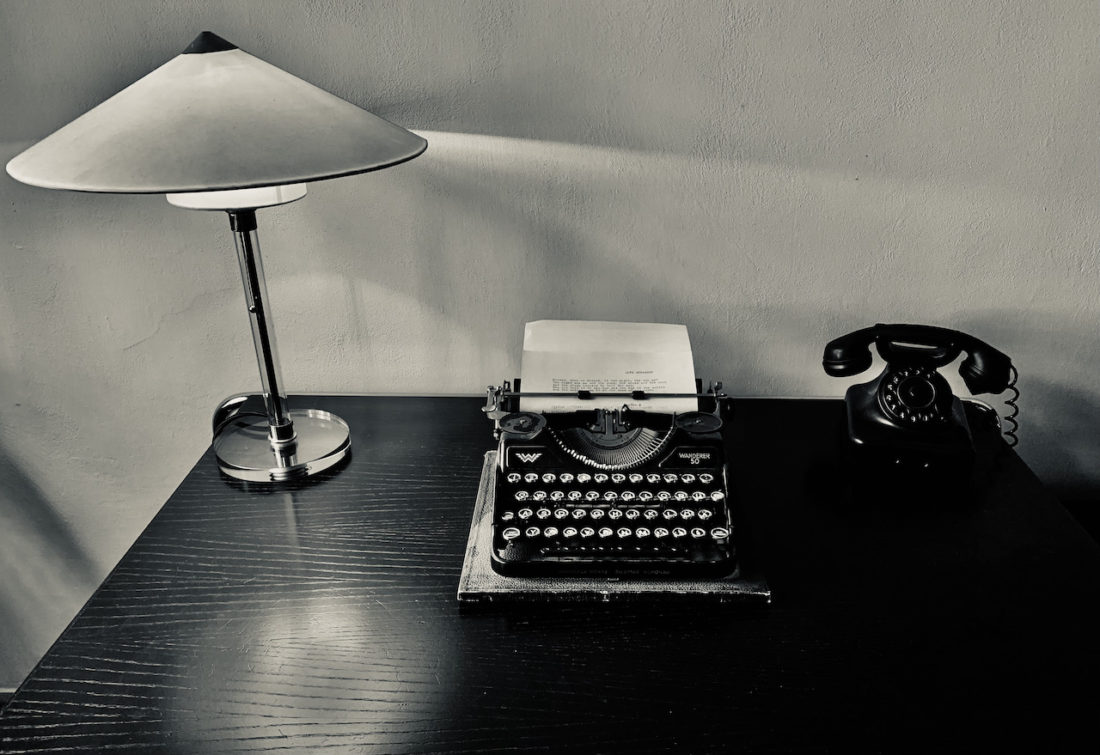 Editorial – Under a banner declaring "Carnage", we learn that Adam Peaty is "bloodied after horror punch-up with Team GB teammate Luke Greenbank over girlfriend jibe", the story in a British tabloid converted to "Bust-up over new swimming love triangle" in a sibling title Down Under.
False news spreads fast. As Churchill once said: "A lie gets halfway around the world before the truth has a chance to get its pants on."
Where the lie came from and whether it was intentional is neither here nor there when it comes to its effect.
After a flurry of activity by Peaty's management and lawyers, the tabloid headline in The Sun removed the "stitches" in its story and reduced the horror to: "Bruised Adam Peaty has awkward run-in with teammate and his ex at training after punch-up over girlfriend…"
The Carnage was over. Thank heavens. Calmer – but still inaccurate, and too late to stop a swathe of other media picking up the yarn and running the same inaccuracies alongside a set of "according to…" named and unnamed. The feeding frenzy extended across the globe in several languages, mainstream through to some niche sites, including the horror of a particular wild-west comments section.
Corrections followed in UK mainstream media in the hours and day after the original report and genuine efforts were made to put some things right. Some errors remain, some things cannot be take away – and the removal of the story altogether was never on the cards, it seems.
No amount of patching up the bloody horror of error and gross exaggeration. however, can sooth the injustice likely to have been felt by the most innocent party.
Yes, the woman.
On a day when the Spain football coach at the helm of the World champion women's team was the next bloke to get the chop in the fall out from the carnage of the Rubiales kiss and the "toxic" environment the women footballers are said to have had to work in, media far and wide rushed to the defence of the female athletes.
And why not? It's popular, after all. Just don't expect it to apply to a swimmer, a female swimmer, an innocent victim in the very tall telling of a short-lived spat between male teammates and business partners working in the tense and competitive environment of performance sport.
I wouldn't mention Anna Hopkin, the Olympic mixed medley relay champion with Peaty, Kathleen Dawson and James Guy, if I didn't need to point out the madness of events that made her a victim of false reporting.
Anna is the woman in the "love triangle". Except she's not. Anna is Luke's girlfriend and she never had any relationship with Adam apart from Britain teammate and fellow mixed medley champion of the World as well as the Games.
Through his management, Peaty confirmed to this author and The Times that he and Anna Hopkin had never been more than teammates, saying: "Me and Luke are fine. We had a moment and then shook hands immediately after some tension after a hard training set. I have no idea how Anna got dragged into this. I didn't even mention Anna and it's totally unfair on her."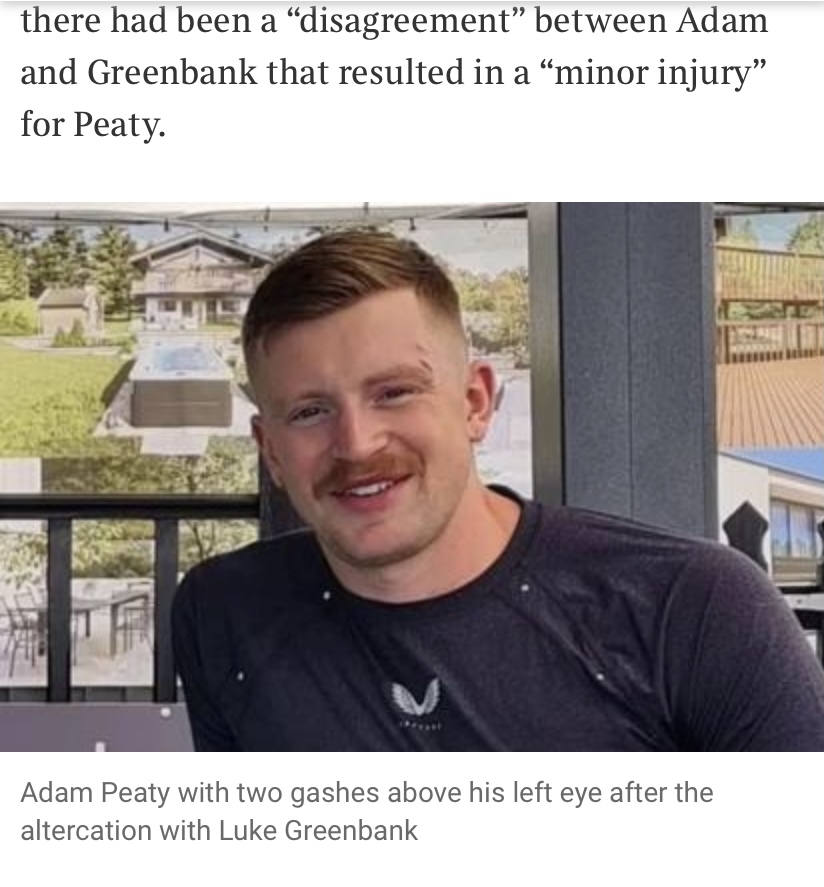 A source close to the swimmers noted: "There were no punches, let alone stitches. There wasn't even any slapping. Adam made a remark that Greenbank objected to, picked up a piece of training equipment and threw it at Adam. The cut wasn't intentional."
Who knows how the carnage of that triangle was built in the minds of the reporters making a mockery of their trade, invited opprobrium to the doorstep of journalism and mainstream media. Perhaps the impossible triangle, as measurements of three lines that can never make a triangle are called, was constructed from an archive that notes the name of a former girlfriend of Adam's called … Anna – but not that one, not the swimmer; perhaps it came from the person at Loughborough who picked a phone up to The Sun in the hope of a reader tip-off fee. Just like that triangle, impossible to tell.
But tell it they did. The articles have had plasters stuck on where cuts have had to be made to make sure the hurt doesn't turn too far inward.
Carnage is not something I tend to associate with swimming, even though there have been incidents of unacceptable physical violence and reactive outburst born of frustration. There was Sun Yang slapping a Brazilian woman swimmer in the warm-down pool at the troubled Kazan 2015 Worlds and way back in the 1980s we had Victor Davis (RIP) chucking a chair down the poolside in front of the Queen (what a scandal!) after a Canadian medley relay;ay was disqualified.
In Loughborough, something was said, something was thrown. And Hopkin is due an apology from every single media outlet who put her in a love triangle that turned out to be a Bermuda Triangle for truth.
Meanwhile, Peaty made a comment that annoyed Greenbank, who did not throw a single punch but rather picked up a piece of equipment on the poolside and chucked it at Peaty. Paddle, float, whatever it was, struck Peaty above his left eye.
There were no stitches. Disinfectant was applied and by the time Peaty attended an appointment with a spa sponsor, even the plaster was gone – which is why we know the Olympic ace had a cut above his eye so horrific that no-one in PR and promotional work thought to say "cover that up, yon pioneer, or the hot Sun might burn it".
When approached for comment on the "fight" and "stitches", Adam's mum, Caroline Peaty told one of the media outlets who ran with the story, the Mailonline: "It's the first I've heard of it. Adam and Luke get on really well. It is not in Adam's make up to be aggressive, he will be in the pool where he needs to be but not out of it. He would have rung me. I know my son, if he had needed stitches, I'd know about it".
A spokesman for British Swimming said: "An incident occurred at a recent training session that was quickly and effectively resolved by the athletes involved and the staff present at the session."
Mrs. Peaty is spot on. I know a little more and will be adding that here a little later.
A Carnage Of Coverage
For now, here's a reminder of why the mini-series I concluded on the day of chilli-con-carnage-gate got off the blocks, starring a female Olympian in a love triangle that never was at the centre of a bloody horror story that never was, emphasised the word "serious" in each of three headlines – and keep in mind that no British media, including broadcaster, had a journalist at the World Championships last month and the coverage of the cut over Adam's eye added up to more column inches and words in 36 hours than the entire British media devoted to the eight days of racing in Fukuoka a year out from the Paris 2024 Olympics:
Part 1: When It's "Increasingly Difficult For Serious Journalists To Cover" Sports
Part 2: When It's "Increasingly Difficult For Serious Journalists" To Cover … Part II: Swimming
Part 3: When It's "Increasingly Difficult For Serious Journalists" To Cover Sport … Part III: Trust