Wayne Goldsmith On SOS: The Power Of Choice, Signposts For Parents & Why Competitive Sport Is In Crisis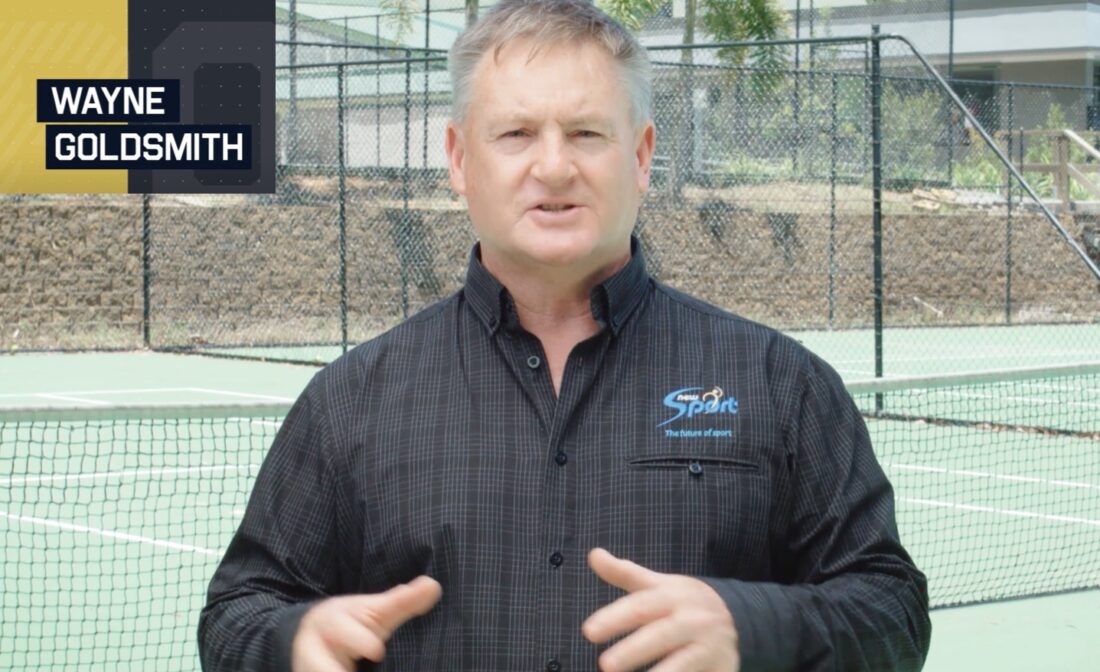 Wayne Goldsmith has been delivering seminars and presentations on performance sport, his work with coaches and athletes and sports program for the past 30 years and in the digital era he extended his guidance to educating parents, via courses such as "Sporting Parents: Parenting Potential".
As Wayne Goldsmith gets set for his latest tour of the UK and other European venues, SOS will be showcasing some of his work as a warm-up for more to come.
Here are two two subjects in short, sharp measure for starters:
Goldsmith On Sporting Talent – What it is – What it isn't and Why it's Important!
One question I get regularly is, "Wayne, you've been involved with high performance sport, with world champions, Olympic Gold medalists, title winning professional teams and outstanding coaches. What's the ONE THING you've learnt – the one thing above all – that you've picked up over the past 30 years?"
To answer the question, I tell this story.
"Imagine you were a school teacher. You tell the class that by first thing tomorrow morning, they need to hand in a one page report on a topic (for this example let's say the topic is "My last holiday".
That's it. You don't give them any other information.
The next morning – what happens?
A few students will hand in their report late. It will be one page long. Spelling mistakes. Triple spaced. And they will write about their last holiday.
They did what they were asked to do.
A few other students will hand in their report on time. It will be two pages long. No spelling mistakes. They will talk about where they went for their holiday, how they got there, what they did and who went with them.
They also did what they were asked to do.
One or two students will hand in their report early. It will be four pages long. There will be images from their holiday in the report and a map of the area they visited. They will talk about their journey, the history of the local area, the climate, the most popular attractions to visit and have some links at the bottom of their report for people to find out more information.
And – they also did what they were asked to do.
This has nothing to do with talent. Or intelligence. Or opportunity. Or money. Or facilities. Or equipment.
Each student CHOSE how they would do their project.
So what have I learnt in 30 years of doing this?
Coach athletes, players (and students) the power of choice and how it is THEIR choices and THEIR decisions that determine THEIR destiny.
"Competitive Sport is Dying" – Wayne Goldsmith
We know that around the world competitive sport is in crisis and we know the number of kids who are playing competitive sport is in trouble all over the world. We know that there's fewer kids playing rugby in New Zealand at a competitive level, we know that the number of kids involved in competitive swimming in Australia is dropped, and we know the same things happening in football in the UK, in hockey in Canada and right across the world. I'm really interested in one simple question: Why has competitive sport died? Why are competitive sports struggling so much around the world? One of the things that we can do to turn things around and encourage kids everywhere to be more actively involved in competitive sport.
Sports Thoughts #6: Competitive Sport is Dying
Links to recent SOS articles and features on lessons from the swimscape:
Athlete Welfare
Adam Peaty, From Crisis To Quest: Into The Light Of Self-Discovery, No Need To Prove His Worth
Adam Peaty, Crisis To Quest – Part 1 – Winter 2022 To Spring 2023: My Self-Destructive Spiral
IOC / Governance
Dolphin Roller-Coaster: Peace With World Aquatics Follows Word On Why Gina Rinehart Pulled Her Millions From Swimming Australia
AQUA Director On State Of Australian Swimming: "… It's Pretty Rotten … Athletes Tell Us It's Just A Broken Board, Broken System"
WSCA To Base New Boost To Board On Merit Measured By Coaching Performance
Shymanovich & Mates Return As Neutral Athletes Caught In A Neutrality Mission Impossible
Athletes Urge Paralympic Bosses at IPC to Uphold Outright Paris 2024 Ban on Russia and Belarus
Olympic Chiefs Plan Charter Changes That Will 'Erode Athlete Rights As Direct Result Of Russian War On Ukraine'
Inclusion & Sex-Based Sport
Is 'Open' Only Attractive If Males Get A Ticket To Female Races? Berlin World Cup Suggests So: Not A Single Open Entry