Wattel Leads French 100m Fight As Marseille Celebrates 3 in Top 4 & 25.1 National 50 'Fly Record For Henique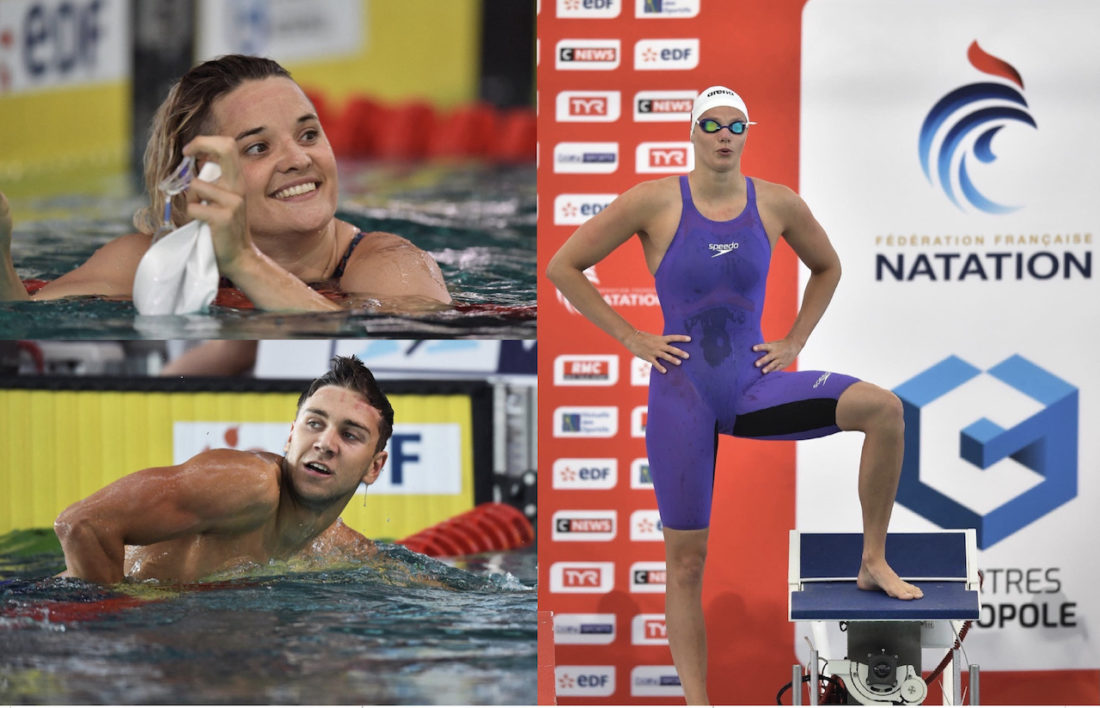 Marie Wattel, the European 100m butterfly champion for France last month, and Charlotte Bonnet took gold and silver in the 100m freestyle on the penultimate evening at French Championships in Chartres as Melanie Henique blasted a 25.17 French 50 'fly record as fourth-fastest all-time.
The respective times of 53.34 and 53.71from Wattel and Bonnet were good for a ticket each to the race at the Tokyo 202One Olympic Games.
Wattel was just 0.02sec shy of the time she clocked a touch outside the medals at the European Championships in Budapest last month.
The next two home, Beryl Gastaldello, on 54.24 (also inside the solo Tokyo target time) and Anouchka Martin, 54.95, are in line for berths in the 4x100m freestyle. If that turns out to be the selection, then Marseille will account three of the quartet, Bonnet granting one set to Olympic Nice.
When the European 4x100m freestyle title was claimed by Britain ahead of The Netherlands in Budapest last month, France took bronze without Gastaldello there but with three of the top-four finishers in the race today in Chartres and the fifth swimmer home, Assia Touati.
Henique Record On Day That Stamps Tokyo Ticket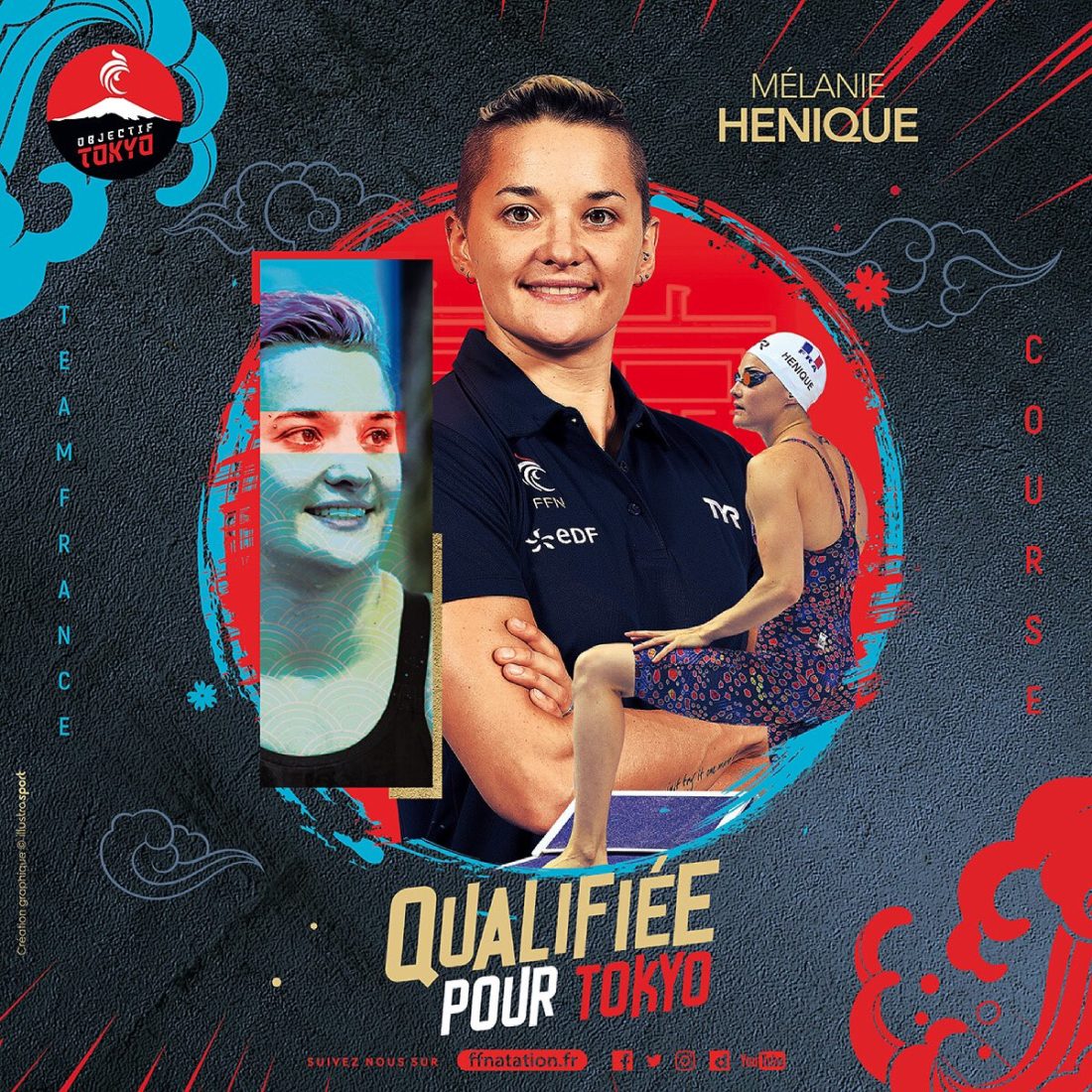 Marseille women celebrated another success when Mélanie Henique set a French record of 25.17 in the 50m butterfly (a non-Olympic event and irrelevant to Tokyo). That's third fastest all-timer in textile and fourth all-suits on lists topped by Sarah Sjostrom at a stunning 24.43, clocked at nationals in Boras back in 2014.
Henique was named on the Tokyo team today for other events.
Having added his name to the French team in the 100m backstroke in Chartres this week, Mewen Tomac, of Amiens, clocked 1:56.82 for victory over 200m today to add his name to the roster for a second event in Tokyo.
Swiss vistor Roman Mityukov was home second in 1:58.15, wit the top three from France completed by Geoffroy Matthieu and Yohann Ndoye Brouard on 1:58.25 and 1:58.52 respectively. The Chartres meet is the last opportunity for French swimmers to qualify for the Tokyo Olympics.
The 200m breaststroke title went to Fantine Lesaffre, of Antibes, in 2:27.27, ahead of Camille Dauba and Justine Delmas, close on 2:27.99 and 2:28.31 but well shy of the Tokyo target time of 2:25.52.
In the 800m freestyle, Russian Anna Egorova, European medallist in Budapest last month and racing for Clichy 92, clocked 8:34.78 for the win, the best of France Adeline Furst, on 8:38.60 and Aurélie Muller, the former Marathon World champion deprived of an Olympic medal in 2016 by organisational errors, on 8:43.48.
Thomas Piron, of Lyon, took the 50m butterfly crown in 23.55.
FFN Artwork For Other French Qualifiers Confirmed Today

: