WADA's 4-Year Ban On Russia: Pros, Cons & Consequences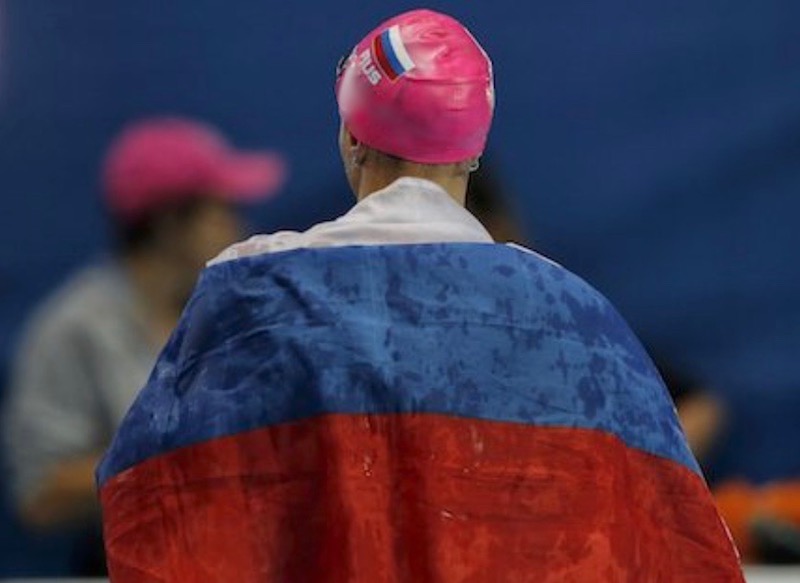 The World Anti-Doping Agency's (WADA) Compliance Review Committee (CRC) has the names of all suspicious athletes in the Moscow Laboratory database, which is said to be manipulated before being handed over to the agency's investigators in January 2019.
That was the stark message from Jonathan Taylor, the WADA CRC chair, today to all Russian athletes as they contemplate having to prove their "innocence" as one of the measures in a four-year ban imposed on Russia by WADA.
Eligibility of Russians for the Tokyo 2020 Olympic Games and other events under a banner of neutrality relies on them proving their innocence. For those with no file or doping record, the process may well be straightforward.
After the WADA Executive Committee endorsed a CRC recommendation to ban Russia from hosting and competing in major international sporting events for the next four years, Taylor stated:
"WADA now has the names of all suspicious athletes in the LIMS [Laboratory Information Management System] database, and thanks to the painstakingly forensic nature of the investigation, this includes the athletes whose data was manipulated or even deleted, including the 145 athletes within WADA's target group of most suspicious athletes but also others beyond that target group."
None of which was good enough for those who wanted a blanket ban of the kind that asks Russian athletes to turn on old mindsets and guardians who have been abusers too long and demand cultural revolution in their nation's sporting landscape.
The United States Anti-Doping Agency (USADA) has issued a stinging rebuke of the World Anti-Doping Agency's decision to impose sanctions on Russia that will still allow Russian athletes to compete at the Olympic Games and other international events.
In a statement, USADA describes WADA's decision today as "yet another devastating blow to clean athletes, the integrity of sport and the rule of law" and pointed to the underlying, corrupt influences that are not being tackled:
"The world has to wonder which is worse, the original Russian fraud and robbery of medals and the rights of clean athletes or the extent to which the leaders of sport have bowed to the Russian money and influence in failing to adequately deal with this sullen affair years ago."
Meanwhile, Russia's swimmers have been given a green light to continue to race in the International Swimming League (ISL)provided that they have no doping penalty against their name.
Sun Yang, Yuliya Efimova, Shayna Jack, Gabriel Santos and others are barred from the ISL, which has a "zero-tolerance", one-strike-and-you're-out policy on doping. That policy has widespread support among many of the world's top swimmers.
The ISL has no nations, no national flags, nor anthems. Each Pro-Team has a mixture of swimmers from several nations, each swimmer swims for their team, points and prize money that constitutes a wage for their work.
Says Konstantin Grigorishin, the Ukraine billionaire founder and funder of the ISL: "If they don't have doping cases they can join us. This is our position from the beginning. We are working with anti-doping, we can work with some governing bodies and institutions but we are working directly with athletes. For us they are human beings, they are not representatives of nations or companies."
"We are not working with national federations, we have some competition but we are working with individual athletes so that's a different approach. If they are clean, if they are a good person, it doesn't matter if they are Russians, Americans or Chinese, but we have our rules. But if you have a doping case, even if you are allowed to be part of the Olympics, you're not allowed to be part of ISL."

Konstantin Grigorishin

REACTION & CONSEQUENCE
Deja vu for Yuliya Efimova as lawyers placed on alert; 
Penny Heyns played a key role in watering down four-year anti-doping sanction on Russia described by one former investigator as "neither a ban nor punishment"; 
WADA Athletes' Commission members say compromise could actually do further harm young Russian athletes
Jack Robertson, the man who led the original investigation on behalf of the World Anti-Doping Agency (WADA) into allegations that Russia had organised a state-sponsored doping program, has accused the global clean-sport watchdog of being a "Russian lapdog".
His comment came in the wake of WADA's decision to ban the Russian flag and anthem from international sport for four years but not Russian athletes who could "prove" innocence. It also coincided with a BBC report revealing the role of FINA Athlete Commission Chair Penny Heyns in watering down a blanket ban to allowing athletes who can "prove" their innocence into the Olympics, as was the case at Rio 2016.
Robertson, who quit his role at WADA in 2016 and became one of the organisation's most biting critics, told ITV News :
"For all their continued blowhard threats of severe consequences, WADA has proven, yet again, it does not possess the necessary desire or fortitude to fulfil its mission as clean athlete watchdog. To be clear, the latest Russia decision is neither a ban nor punishment. I no longer hold WADA's leaders as mere cowards, but also unmistakably intentionally biased."
Swimming World Coverage Of The Latest WADA Move On Russia:
Efimova Ready To Fight Heyns & Co Compromise Ex-WADA Sleuth Says Is 'Neither Ban Nor Punishment'
WADA 'Has Names Of Suspicious Athletes'; What Russia Ban Means For Swimming
USADA: WADA Weakness Is 'Another Devastating Blow To Clean Athletes, Integrity of Sport & Rule Of Law'
Russian Swimmers With No Taint Of Doping Free To Race On In The Swim League
WADA Bans Russia (Not All Russians) From International Sport For 4 Years
Commentary: Time For WADA To Blow Blanket-Ban Whistle On Game Of Russian Roulette With Clean Sport