W400IM – Yui Ohashi The Toast Of The Host Nation With First Japanese Long Medley Gold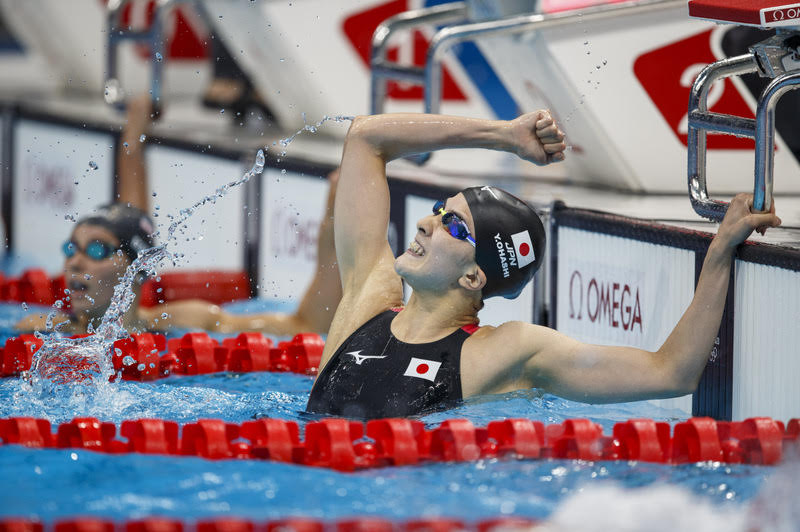 Tokyo Olympic Games – Women's 400m Medley final – Yui Ohashi finished 40th in the 400m medley at national championships back in 2015 after a diagnosis of extreme anaemia that threatened her career but today she's Olympic 400m medley champion and the toast of the host nation here in Japan.
Ohashi was in the fight from start to half-way before leading it all the way to gold in commanding style all the way until she had nothing more to give about 5m out from the end of battle. Her 32.07 last 50m was the slowest in the final but by then, no late challenge was strong enough to overhaul her. Emma Weyant and Hali Flickinger, the 200 'fly ace who set the early pace, delivered a double podium punch for the United States:
1:02.31; 2:12.22; 3:28.63; 4:32.08 Ohashi
1:02.99; 2:12.45; 3:30.62; 4:32.76 Weyant
1:01.82; 2:11.77; 3:33.03; 4:34.90 Flickinger
That left fast-finishing Mireia Belmonte, of Spain, needed a few more metres to make the podium, her 4:35.13 leaving her just shy, while defending champion Katinka Hosszu, among the top three splits at every party of the race barring the last wall, a 31.58 last length leaving her fifth in 3:35.98.
Only the second ever Olympic medallist over 400m medley among women, Ohashi gave Japan its second gold of a home Games 57 years after the Japanese capital last hosted the Olympics. The 25-year-old sealed her victory with a breaststroke leg that left her rivals with too much to do. She merged from battle to stay: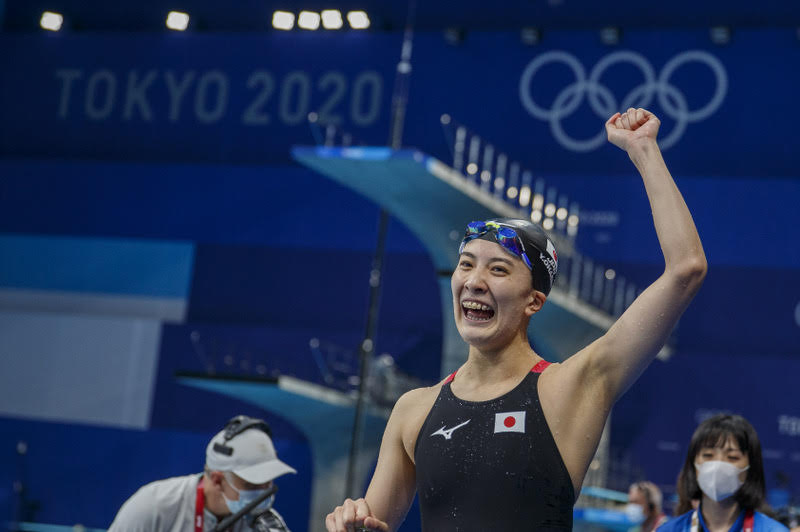 "I swam believing in myself. I really did not think of winning the gold. A lot of people supported me so that I could exert all my strength. I really appreciate it. I had an enjoyable race. It is still like a dream."

Yui Ohashi – by Patrick B. Kraemer
There was home support but not much off it in the venue, barring her teammates and a few brave volunteers breaking ranks to cheer their hero home. It lent a rare moment of "crowd" to proceedings suffering from a fair amount of musak to fill the void.
There were tears on the podium as Ohashi place her own medal round her neck and stood contemplating the Rising Sun flag and her long roller-coaster ride past the point of almost leaving the pool to good, onwards to Olympic Heights.