Verhaeren: From Green & Gold Back To Orange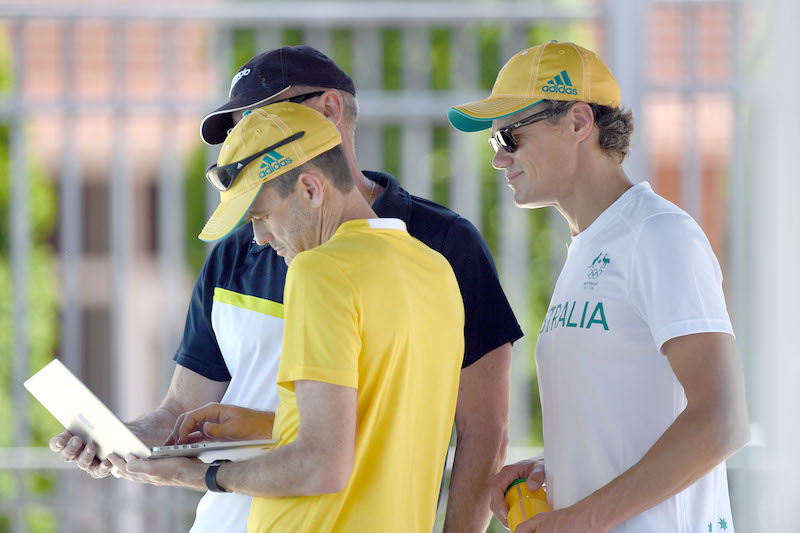 On the day Australia learned that it will need to start the search for a new head coach after Jacco Verhaeren announced he will returned to his native Netherlands and Europe after the Tokyo Olympics, the Dutchman took the opportunity to welcome the pioneering global Pro-League tour pledging a new chapter in swimming.
Verhaeren, who has overseen a roller-coaster of Aussie fates in the fast lanes of international swimming since he took over Down Under in the wake of a London 2012 Olympics marked by the absence of a single gold in individual races for the Dolphins, will oversee the impact of the first season of the International Swimming League (ISL).
Starting in October, the ISL tour and its initial eight professional teams have attracted 20 of Auistralia's best established and up-and-coming swimmers. Verhaeren and his coaches, he says, have already discussed the matter and, well managed, believe there will be no issues.
Distraction could be avoided, he told The Age, by ensuring athletes were working, rested and recovered when they needed to be in keeping with their Olympic preparations and qualification processes.
"Evaluation will happen in December," he told reporter Phil Lutton. "But it's exciting. It's great for swimming to have a professional league. Before trials [last week], I had a conversation with all coaches about Olympic season planning. We spent a lot of time talking about how to do that well.
Verhaeren touched on the perspective of ISL creator and financier Konstantin Grigorishin when he noted:
"Nobody is targeting it … nobody is saying they need to break a world record there or be in top shape there. Nobody is working towards ISL, it's a means to an end. Everyone needs to appreciate this is the first year they are doing it."

Jacco Verhaeren