Ursula Carlile, Pioneering Coach & Chaperone To Gould (Her Tribute Here) & Generations Of Swimmers, Joins Forbes In The Heavenly Pool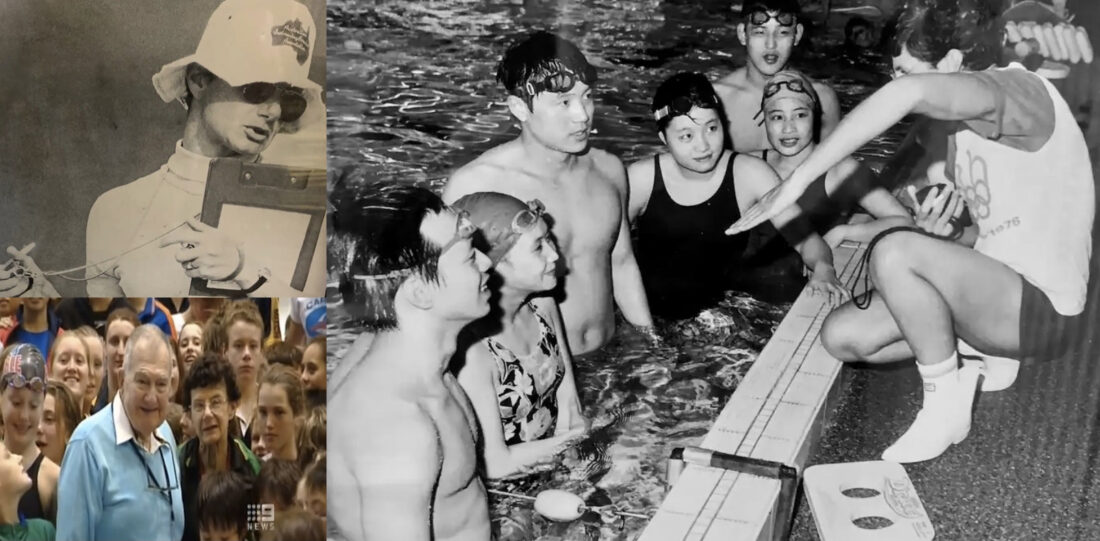 Ursula Carlile, the matriarch of the eponymous swimming project in the Sydney suburb of Ryde she shaped and ran with her husband and fellow pioneer Forbes Carlile, has passed away.
Carlile Swimming: an obituary, memories and tributes to a pioneering coach and a human one felt blessed and privileged to have met. RIP Ursula 1937-2023
Australian and World swimming mourns the passing of Ursula and the end of an era seven years after Forbes left this mortal coil on the eve of racing at the Rio 2016 Olympic Games. We are more than half a century beyond what remains one of the most impressive Olympic swimming weeks for a single swimmer in the history of the Games: Shane Gould's three gold (all in World records and on freestyle and medley), a silver and a bronze set a record that endures to this day: five solo Olympic podiums in the pool.
Michael Phelps matched the astonishing feat at the Beijing 2008 Olympics, when all his eight golds, including three relays, set a new standard for "most-decorated" after Mark Spitz claimed seven golds, four of them in solo events, at the same 1972 Munich Olympics where Gould excelled. Gould remains the only woman ever to stand on five solo podiums at a single Games.
She was accompanied in Germany by Ursula Carlile as Forbes watched from a commentary position in the days when blazers hadn't the first idea or respect for what went into helping athletes unlock their champion gene.
Among the first tributes for Ursula Carlile came from Shane Gould, who told SOS: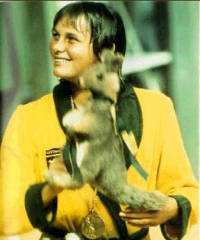 "I recall her loyal dedication to Forbes, her love of coaching young people, her commitment to her own fitness and her need for punctual routine. I think she used to swim at 3 am before going to coach early mornings. She loved cats. I was surprised by hers and Forbes interest in opera and theatre. They took me to dinner and a Moby Dick play at Sydney Opera House 15 years ago. They had their usual seats and menu.

I had lunch with her one day, after Forbes died and she told me some things about my dad I didn't know at the time of my 'retirement' from swimming. I had to agree that my dad had made some mistakes and apologised to her for his behaviour. To be fair to my deceased father he was travelling blind in knowing how to manage the life and public demands of his famous daughter.

I loved that she and Forbes left me to my family to sort out my decisions, they were respectful of 'right relationships' . Some coach swimmer relationships now don't have the healthy professional boundaries I had with Ursula and Forbes. Ursula supervised some of my training sessions in Munich in between events which helped me to reset to my body's way of knowing how to manage racing. The training sets the head coach provided was unfamiliar and I think unhelpful. Ursula was a steadying calm familiar presence there." 
Gould added: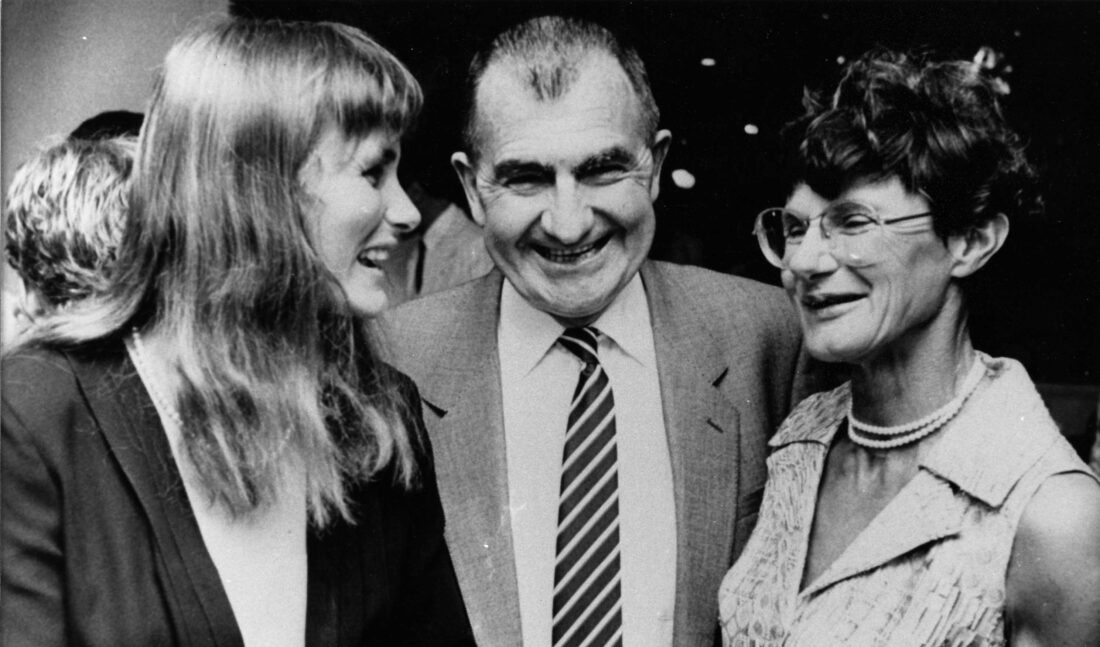 There's a lot about Ursula we need to recognise – as her being a trailblazer, knowledgeable and ever enthusiastic about swimming at all levels. I think Ursula took the ban (three years) Australian swimming threatened to put on Forbes for going to China [in the period after Munich 1972].

They went real early days into China just after our PM Gough Whitlam. And before Nixon.

"I wished I'd gone too as I would have met Mao. He liked to swim in the Yangtze. I was a bit young to have some experiences that I perhaps could have had if I'd have been older. So, yes, good and respectful memories of Ursula. RIP. 

Shane Gould – Photo: Ursula Carlile, right, with her husband and fellow coach Forbes and triple Olympic champion Shane Gould – Photo courtesy of Carlile Swimming
The Carliles spent several years of the Sixties in The Netherlands leading the national program and coaching coaches to coach with science as and instrument and witness to their progress.
Butterfly legend Ada Kok, who made her Olympic debut in 1964 when the Carliles led the Dutch team four years before she claimed the 1968 Olympic 200m gold and was later a much-loved global representative of Speedo for many years, tells me: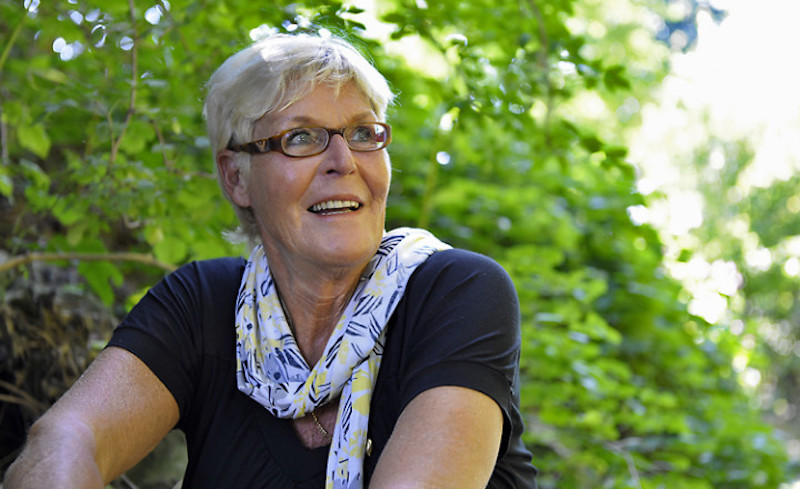 "R.I.P Ursula So sad to learn of the passing of Ursula. So many memories of both of them Forbes & Ursula were the Dutch National coaches of the Dutch Olympic Swimming Team in 1964. Two great people who were – at that time – way ahead in their knowledge of how to coach top swimmers.

They changed the conservative thinking of the Dutch coaches completely in those couple of years they spent in the Netherlands. It always has been such a great privilege to have known them. Now finally together again .."

Ada Van Den Linden (nee Kok) – image courtesy of Ada
In a moving tribute, Carlile Foundation director and former international Tim Ford told ABC:
"She was a pioneer and a leader in her own right. At a time when our sport was dominated by highly conservative thinking and practices, overt officialdom and very limited opportunities for female coaches, she blazed a trail to be the first female coach of an Australian Olympic swimming team. An amazing achievement, despite the obstacles."

Tom Ford, Carlile Foundation director – Photo, Ursula in her young coaching days, courtesy of Ursula Carlile
Ford, who was coached by Ursula Carlile before joining Carlile Swimming, described Ursula as a "quiet achiever" and "fiercely determined". He told ABC: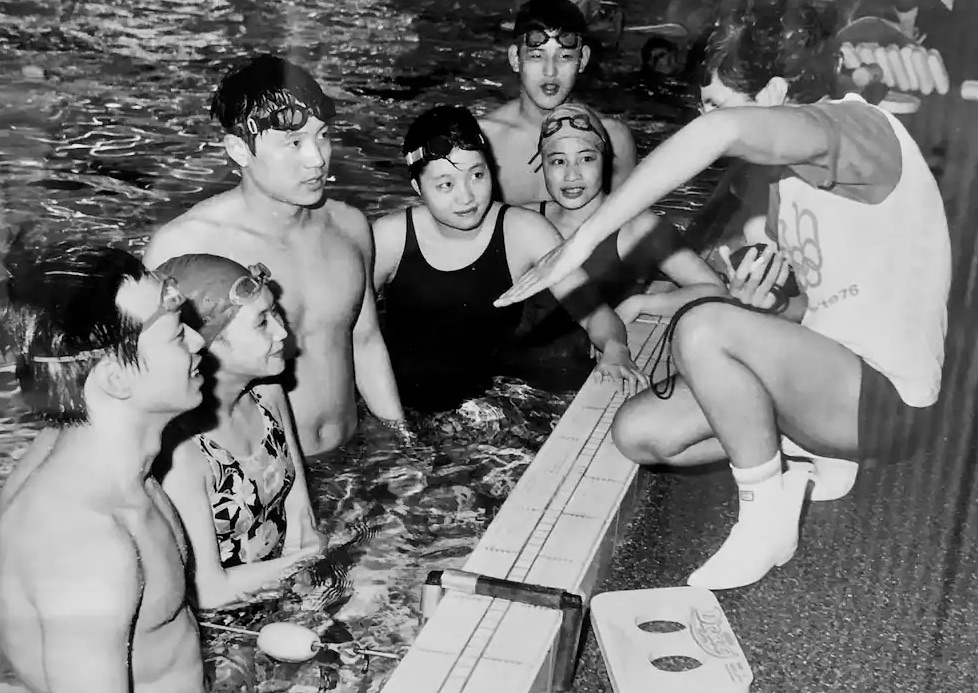 "Ursula had a wonderful and unique set of characteristics — unwavering loyalty to Forbes, passion for her beloved Ryde Swimming Club, diligence and commitment to coaching and deep care for her swimmers. She was the epitome of the quiet achiever. Given Forbes's larger-than-life personality, and with her natural reserve and humility, Ursula's profile was often secondary to Forbes's. However, it was a big mistake to underestimate the impact that Ursula had on the Carlile organisation. She was fiercely determined, highly intelligent and technically excellent."

Tim Ford, Carlile Foundation director. Photo: Ursula with some of the many thousands of swim pupils she has guided down the decades, courtesy of Ursula Carlile
Carlile Swimming Mourns Its Matriarch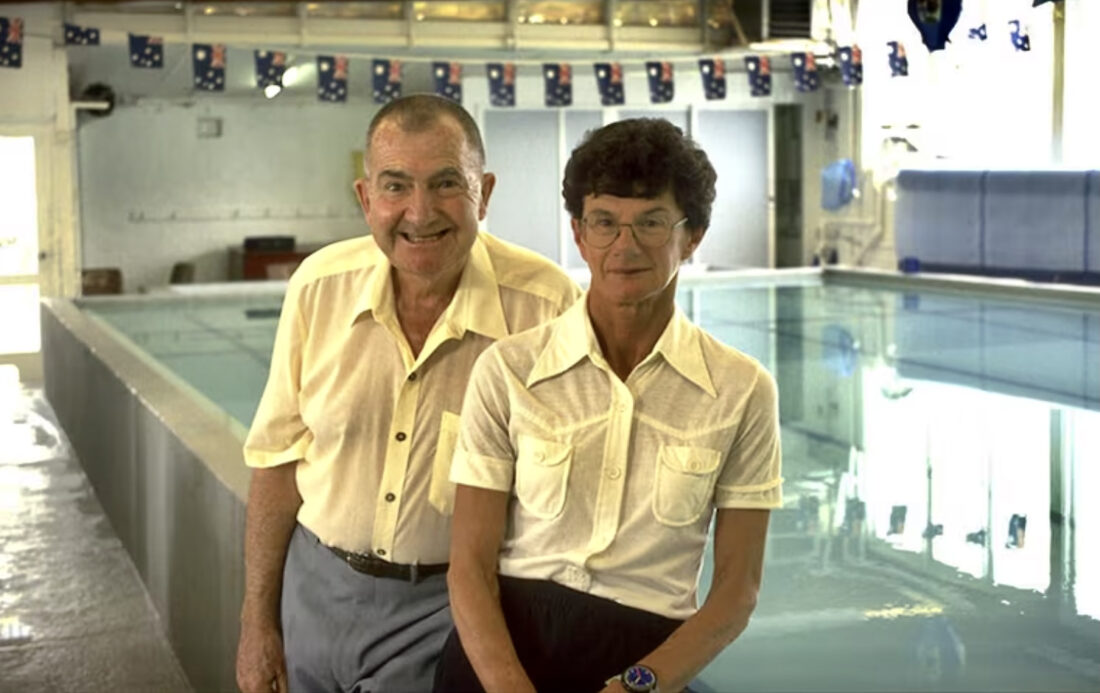 A Statement From Carlile Swimming:
We are deeply saddened to announce the passing this morning of Carlile Matriarch, and International Swimming Hall of Fame coach Ursula Carlile. Ursula was 86 and died peacefully.
To this day Ursula remains the only woman to have ever been head coach of the Australian swimming team and the first Australian woman to coach swimming at the Olympics. In 1972 her swimmers Shane Gould (three gold and three world records) and Gail Neall gold and world record in the 400im claimed our sports highest honour.
It's been seven years since the passing of her beloved Forbes and the pair leave a lasting legacy. We will never know how many lives they saved by teaching children to swim well, they certainly enriched the lives of hundreds of thousands. Their passion created a backyard business that today teaches more than 1.3 million lessons a year.
All done with Ursula's guiding principle "No one cares about how much you know, until they know, how much you care" What a loss for all of us and the swimming world itself.
Ursula cared deeply for Forbes and Swimming and stayed in Ryde not far from the pool where she forged a career that broke down barriers for women across the globe. Swimming would not be the same without Forbes and Ursula Carlile.
Attached is a media release and an obituary of Ursula's unparalleled life in swimming. Plans for the funeral and a memorial service will be announced in the coming days.
Issued by Jon Harker, CEO, Carlile Swimming