Ukraine's National Junior Swimming Team In Safe Haven In Hungary After Efforts Of 1980 Olympic-Champ Brothers-Across-Borders Wladar & Fesenko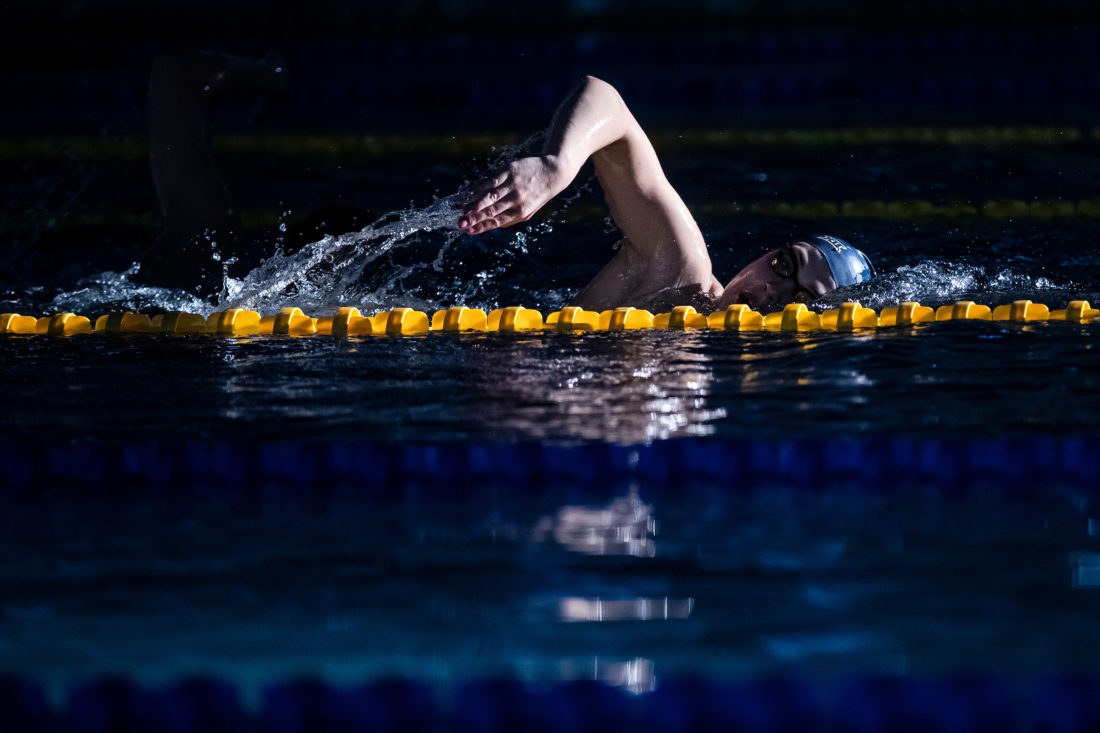 The majority of Ukraine's national junior swimming team has made it to safety outside their war-torn country and is being hosted at two cities and sports centres in Hungary thanks to the efforts of the Hungarian Swimming Association and a relationship between swim brothers across borders, Moscow 1980 Olympic champions Hungarian Sandor Wladar and Ukrainian Sergey Fesenko, the first man racing for the Soviet Union ever to claim Olympic gold.
A group of 23 age-group swimmers, the majority of Ukraine's national junior team, are currently training in two groups in the cities of Debrecen and Kaposvar, under the tutelage of their coaches, the Hungarian Swimming Federation reports. The Hungarian Government facilitated the rescue and is providing support for the swimmers, coaches and two parents accompanying the group.
In its statement on the happy news for Ukraine's national junior swimmers, the federation says: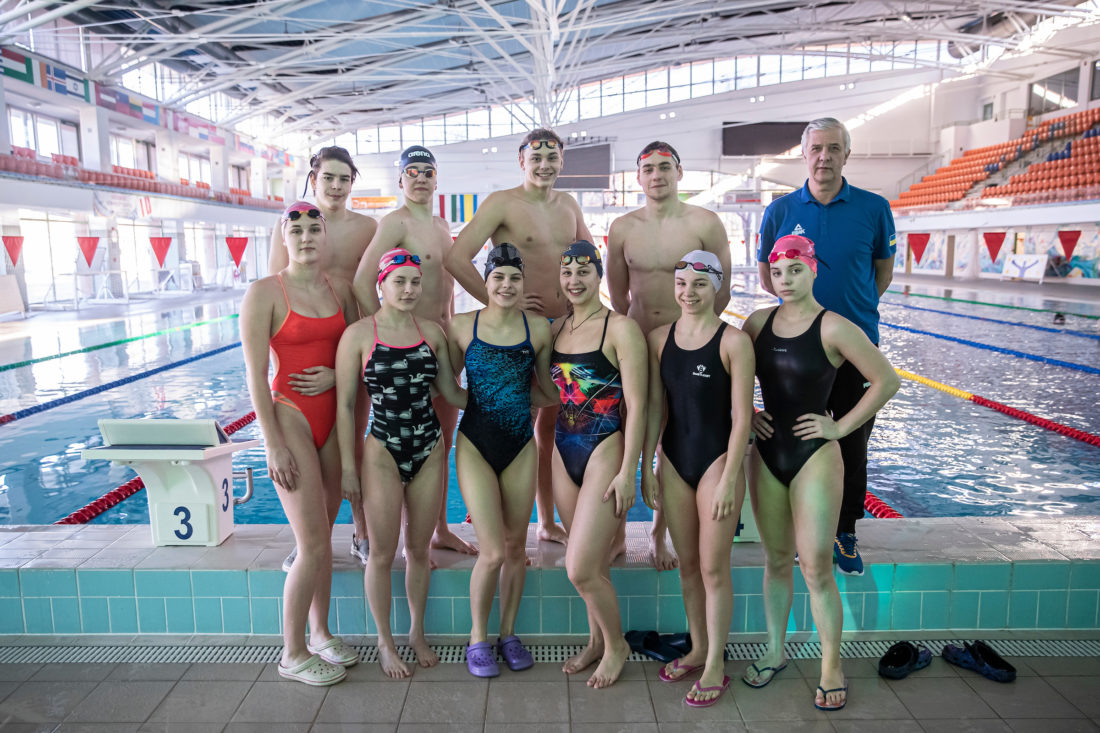 "Altogether 34 people, 23 young swimmers, coaches and a couple of mothers fled Ukraine amidst dramatic circumstances. It took five extremely tiring days to get to Hungary from Kyiv via Romania – but finally they arrived to the safe land.

"The Hungarian Swimming Association got support from the Hungarian Government and the respective municipalities of Debrecen and of Kaposvar to offer shelter and proper conditions for the teenaged athletes." 

Image: one of the two Ukraine junior squads in training in Hungary – courtesy of the Hungarian Swimming Federation
For the past week, the Ukrainian swimmers have enjoyed two training sessions a day at modern swim facilities in Debrecen and in Kaposvar. They are staying in hotels where three square meals a day are laid on.
The two groups of Ukraine's national junior swim team and a few others include top talents like Oleksandr Zheltyakov, silver medallist in the 100m back at the 2021 junior Europeans and Viktoriya Kostromina who was member of the bronze medal winning mixed medley relay at the same meet in Rome last year.
Sandor Wladar, president of the Hungarian Swimming Federation, the host of the 2022 World Championships in Budapest this June, said: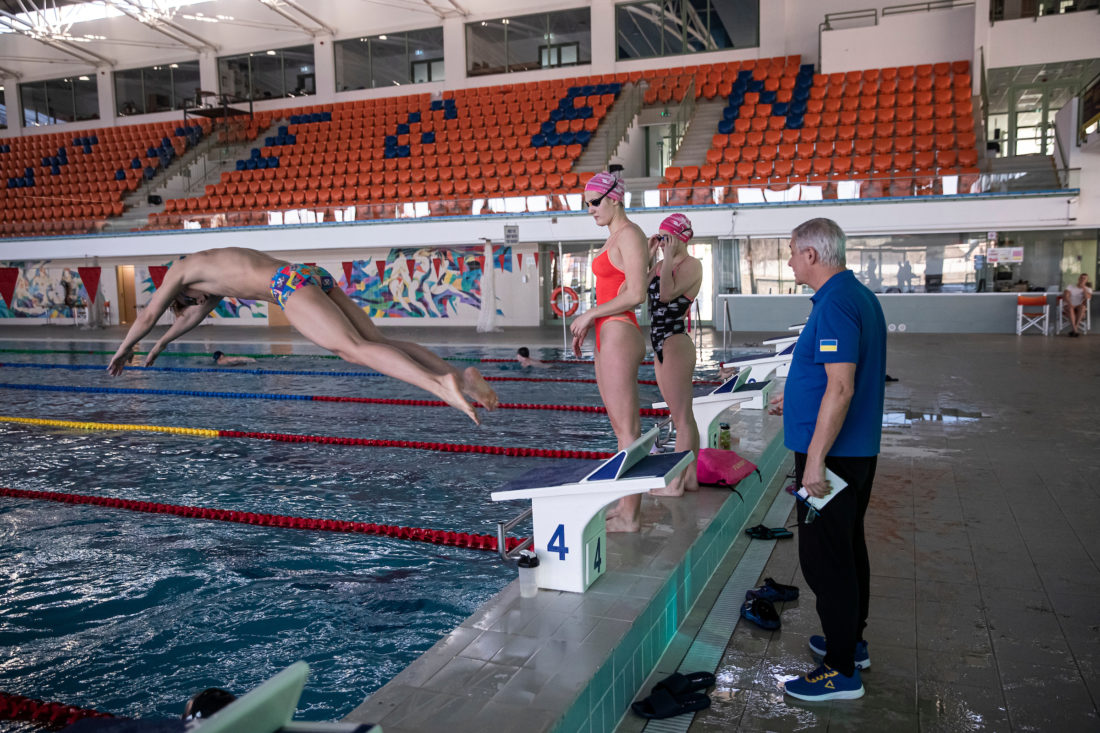 "We've done a lot of good things for Hungarian swimming in recent years, staged a lot of international events for FINA and LEN, received loads of positive feedbacks – but this is something different as we probably just saved lives, saved young swimmers from getting their careers ruined and their dreams shattered, and this is something words cannot really describe."

Sandor Wladar – image: Ukrainian juniors enjoying regular swim training, courtesy of the Hungarian Swimming Federation
The roots of relationships underpinning the rescue in 2022 stretch back to the Moscow 1980 Olympic Games, where Sandor Wladar became friends with Sergey Fesenko, representing the Soviet Union back then. Both claimed Olympic golds, Wladar in the 200m backstroke, Fesenko in the 200m butterfly.
Wladar became the first Hungarian to claim 200m back gold when he out-touched, 2:01.93 to 2:02.40, teammate and 1975 World champion Zoltan Verraszto.
Wladar recalls: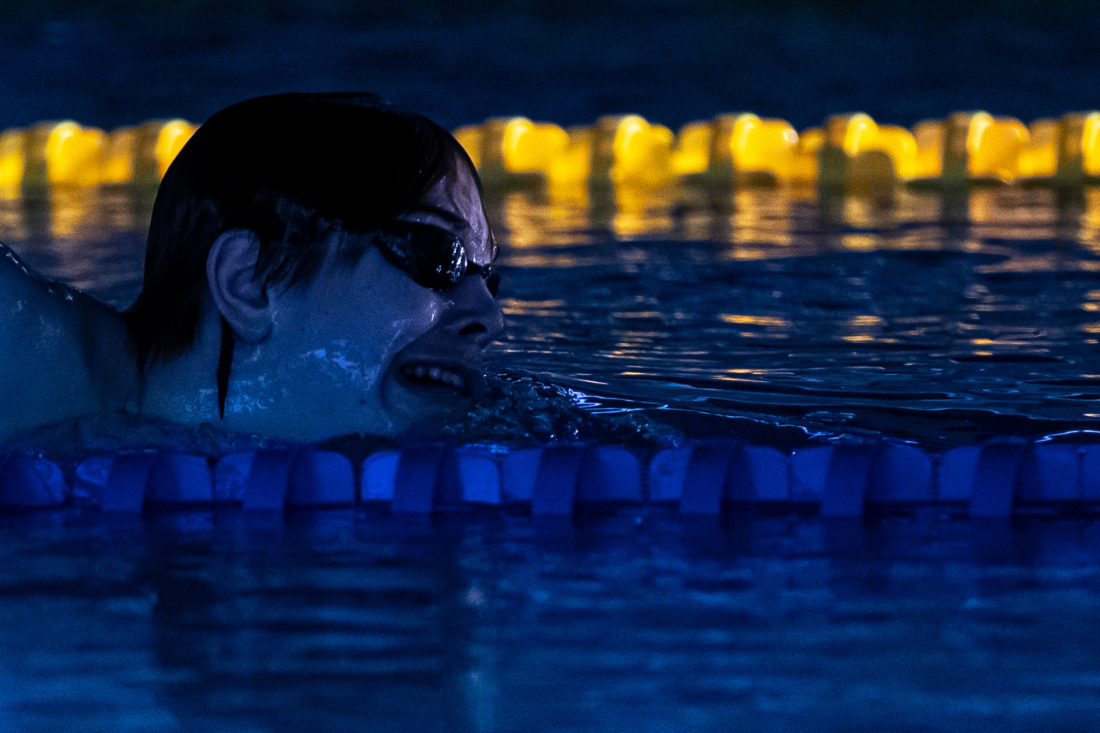 "Sergey stayed in my apartment in 1992 when he visited Hungary and we've been following each other's lives ever since. Now, when the war broke out, he wrote me if we were able to help as he is working for the Ukrainian Federation. I immediately contacted the Government's officials, as well as tried to find partners for the mission and finally we could agree with our vice-president Andras Becsky, head of the Debrecen Sport School and Tamas Der, head of the Kaposvar Sport School and the deputy mayor of that city to host these young swimmers. Of course, we are aware that many more would love to come but we could accept only those who are enlisted by Sergey."

"The Ukrainian Swimming Federation, with the help of the parents and the coaches, managed to evacuate swimming kids from the cities which are shelled every day" Fesenko said in a message. "We are grateful for our Hungarian friends for the invaluable support they rendered to the Ukrainian people and Ukrainian swimming in this difficult time for our country. We express our gratitude to the Prime Minister of Hungary, to the Hungarian Swimming Association and personally to President Sandor Wladar for helping our athletes and providing them excellent conditions for their trainings."

Sandor Wladar – image – in safe waters, courtesy ion the Hungarian Swimming federation
As of now, all the expenses of the Ukrainian swimmers and the accompanying persons are covered by the Hungarian Federation, though the Ukrainian Federation is to request financial support from LEN to reimburse those federations which now host Ukrainian aquatic athletes in many European countries.
Fesenko and teammates of late mourned the passing of fellow Olympic champion in Moscow Aleksandr Sidorenko, who passed away aged 61 on February 21. Up until the beginning of this week, his widow and fellow former Soviet Olympian swimmer Yelena Krugolva, was among those trapped in her home as Putin's missiles rained down on cities across Ukraine.
Sidorenko managed a water polo team from the late 1980s to 2014 and had long volunteered with the water polo federation of his hometown, Mariupol, where he lived until he death. He did not live to see his city demolished by Putin's invasion of Ukraine.
Aleksandr Sidorenko RIP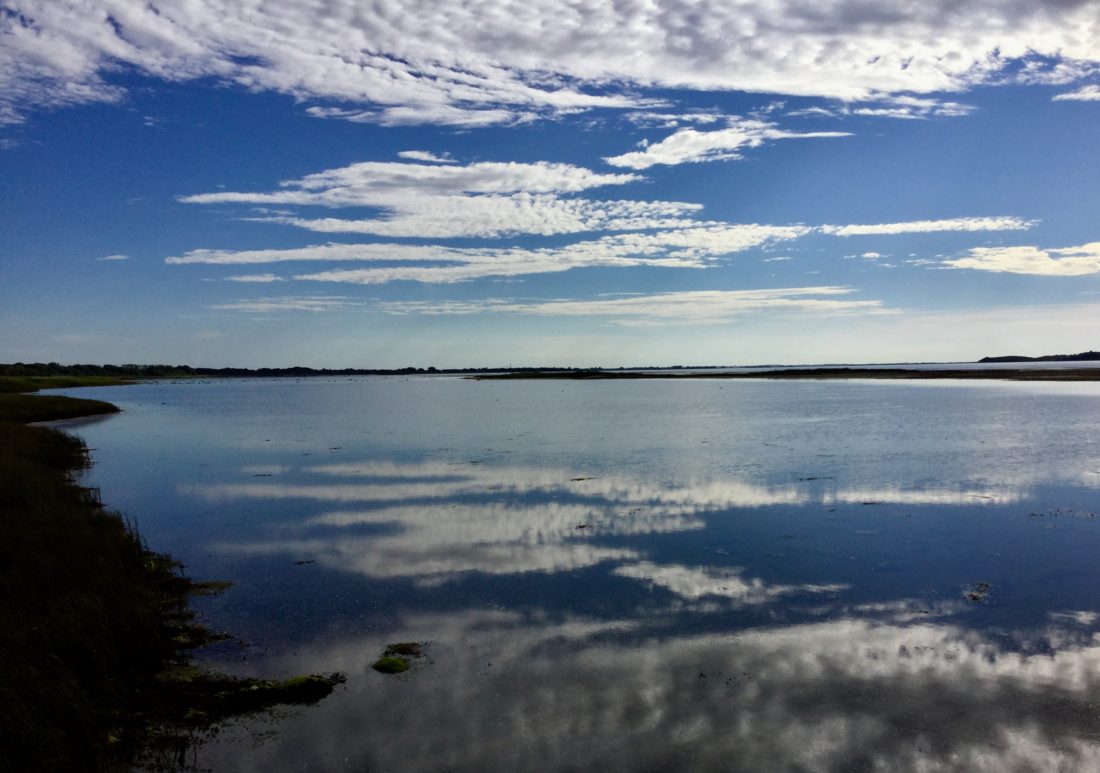 Aleksandr Sidorenko was Olympic champion in the men's 400 individual medley at the 1980 Moscow Olympics,. Reports out of his native Ukraine indicated that the cause of death came down to complications from a COVID-19 infection.
Sidorenko, born in 1960, made his first selection for the USSR in his mid-teens and claimed the bronze medal in the men's 200 IM at the European Championships in 1977 behind Hungarian Andras Hargitay and the first Soviet swimmer home, Andrey Smirnov. The 400m medley at the same meet was won by Sergei Fesenko.
They were both contemporaries of Vladimir Salnikov, who is Moscow became the first man ever to race 1500m freestyle inside 15 minutes, went on to recapture the Olympic crown at Seoul 1988 beyond 1984 boycott and is now president of the Russian Swimming Federation and among those the Ukrainian Swimming Federation wants to be barred from attending international events for the foreseeable future.
Sidorenko added another bronze to his collection at the World Championships in Berlin the following year and was one of three swimmers to hold the world record in the 200m medley that summer.
Sidorenko claimed the global standard in Moscow on July 9, on 2:05.24. American Steve Lundquist made it 2:04.39. on August 2, before Graham Smith claimed gold for Canada in Berlin 2:03.56, a time that placed the standard back in his hands after he had first set it in 1977. Sidorenko took bronze in Berlin in 2:05.29 and finished fourth in the 400IM when teammate Fesenko took silver behind American Jesse Vassallo and ahead of Hargitay's bronze for Hungary.
At Moscow 1980, Sidorenko edged Fesenko for 400IM gold in an Olympic record 4:22.89, his winning margin 0.54 seconds.
Sidorenko continued to swim after the Games but boycott ended his chances of retaining his crown at Los Angeles 1984. Along the way, he was 200m medley European champion in 1981 and World champion in 1982. His career ended in 1986 with 20 USSR national titles in his vault.
Sidorenko married fellow Olympic swimmer Yelena Krugolva, a member of the 4×1§00m medley quartet that took bronze behind Britain at Moscow 1980 in a race dominated by the GDR.