Top 5 Swim Stories Of 2020 That Will Spill Into 2021 & Beyond: No 5 – Athlete Abuse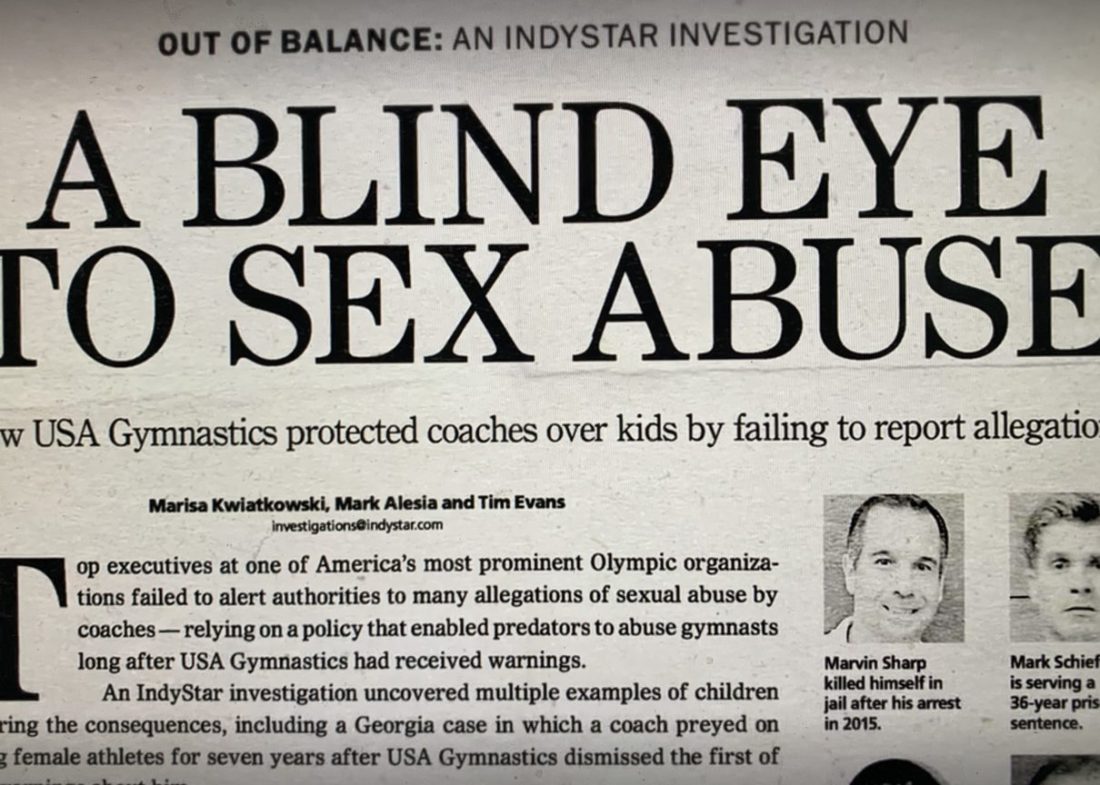 The Twelfth Day after Twelfth Night, a good time to look back at the top five swim stories of 2020 that will spill over into 2021, the themes of gender and athlete abuse the dread thread that binds them all.
If anyone were in any doubt about the issue being one that will spill into this year and beyond, look no further than a new petition to dump the leadership of USA Water Polo on grounds, the reasons outlined below.
There's the Christmas tradition, of course, but worth noting the work that raises a theme that can be found in some measure in all five of our spill-over stories: Twelfth Night, the What You Will penned by William Shakespeare, who placed gender at the core of one of his best-known works. Some modern scholars say that that the depiction of gender in Twelfth Night "stems from the era's prevalent scientific theory that females are simply imperfect males." [Casey Charles – Gender Trouble in "Twelfth Night" – Theatre Journal
Vol. 49, No. 2 (May, 1997].
Some of you may well be asking how words and thoughts penned by Bill around 1600 stretch as far as Olympic sport, 2020 and beyond. I can only ask you to reserve judgment until we've got through the five swim spill-overs. While the unequal treatment of women is not the headline in each of my five choices, the theme is present – and in most cases underpins – in all that follows.
No 5 – Athlete A, Athlete Abuse Exposed, Gender Trends As A Waking Nightmare For Women's Sport
Athlete A, the Netflix documentary, was the must go-to and most disturbing insight on abuse in Olympic sport in 2020. The film focussed on the key elements in an Indianapolis Star investigation into abuse at and in USA Gymnastics (the lead story includes many links to the body of work by reporters Marisa Kwiatkowski, Mark Alesia and Tim Evans (painfully as it is, well worth the origin read… ).
The athlete abuse story, the experience of victims and survivors, runs deep and wide through Olympic sport, swimming no exception. In 2020, S.O.S. and The Guardian, exposed historic abuse allegations against top swimming coaches in South Africa: claims that were first reported almost 20 years ago but never pursued by the guardians approached at the time, were repeated in the first half of 2020. They led to formal reporting to Swimming South Africa in July but a failure to report the matter to police, as required under South African law, and a months-long period in which a lack of action included a failure to inform the full board of the federation, led to the intervention of a child-protection agency.
Since then, several women have reported abuse claims, some dating back 40 years, others as recent as the past two years. Three coaches are now at the centre of police investigations.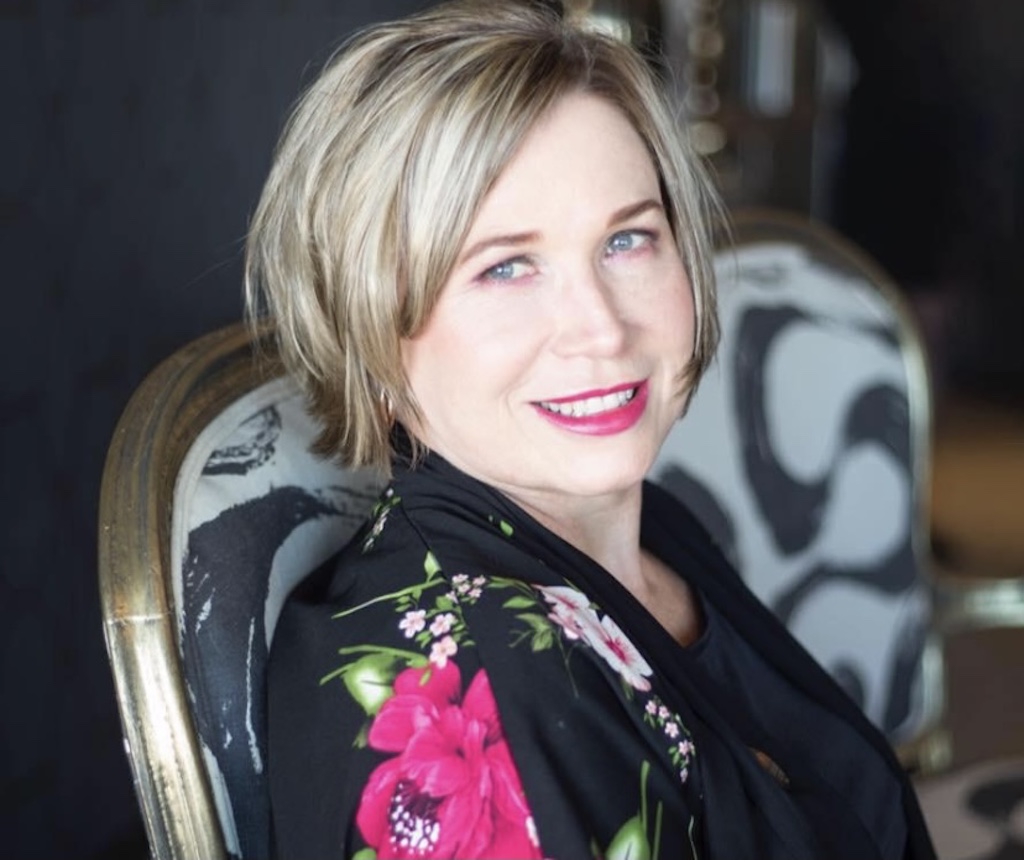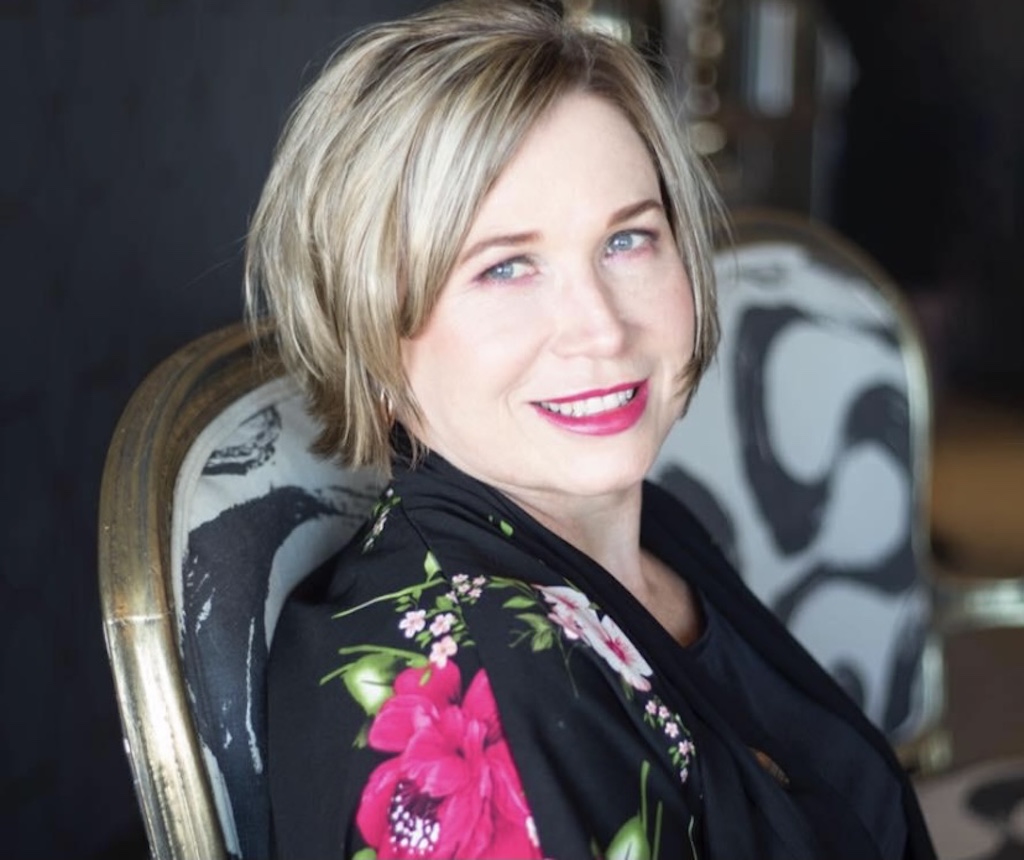 One of those reporting abuse is Debbie Wade, who found the courage to tell her woeful story, exposure of which led to others coming forward with their own experience of abuse.
Women were also at the heart of encouraging response to the crisis of athlete abuse.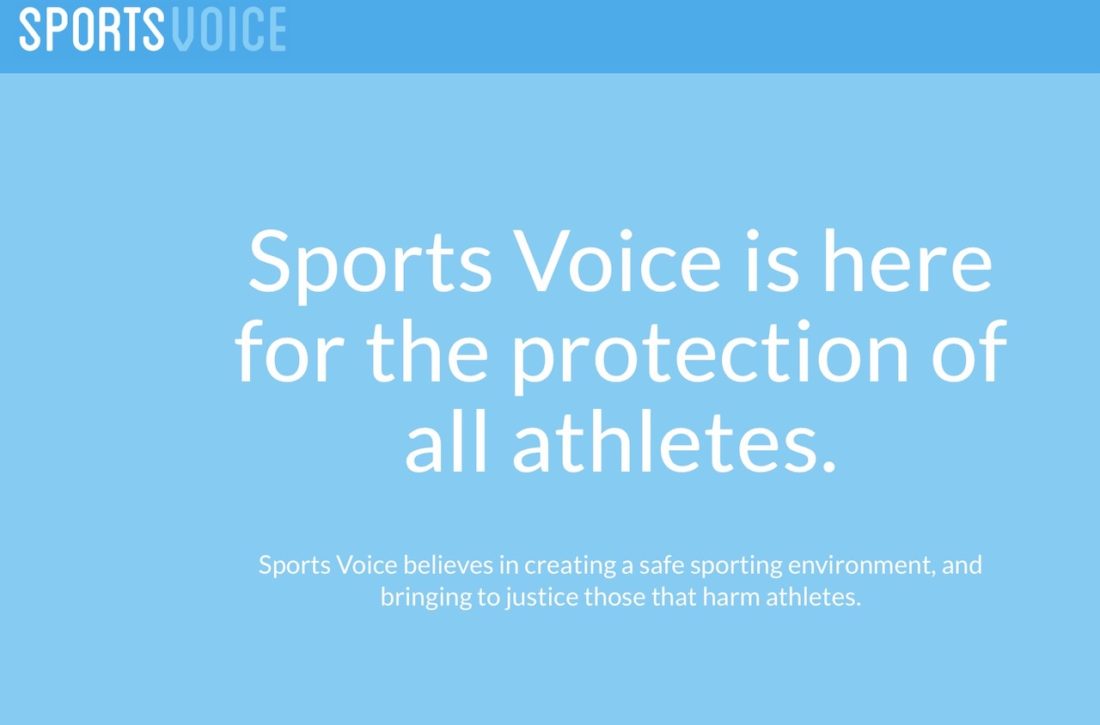 South African double Olympic swimming champion Penny Heyns and peers from several other sports urged victims and survivors of abuse, sexual or other forms, in the sports realm to get in touch with them at their new initiative SportsVoice and report their experience in confidence.
The pool, of course, has been swimming in abuse claims treated to wilful blind eyes and poor official response from the governors and guardians of the sport for quite some time now.
In the United States, the book of lifetime bans citing sexual abuse, a groaning tome that includes a former national team director and several Olympic-team coaches, was not in the public domain until pressure was brought to bear. Safe Sport policies, many first recommended by a USA Swimming Abuses Committee as far back as 1991, according to documents seen by S.O.S., were not implemented until the issue could no longer be ignored over the past decade.
It was in 2010 that Deena Deardurff Schmidt, an Olympic gold medallist for the USA in the pool at Munich 1972, repeated claims she had made, first to police in the mid-1970s and then to American swimming authorities as early as 1979 at the start of a 12-year period in which, in the course of her own work as a coach, she made many aware of her story, to no avail. From the age of 11, Deardurff had been abused by her coach.
That coach remains in the International Swimming Hall of Fame, the American outfit based at Fort Lauderdale in Florida: its policy requires legal action to be taken before it will act to remove.
The issue is a hot potato for a Hall of Fame that will come under increasing pressure to clear out any in its archive of honorees, including coaches and officials, who have been accused of either athlete abuse or of failing to take action and turning a blind eye to the claims of victims and survivors.
As we will see in one of our other Top spill-over stories, the powerful Team Integrity coalition is on the march and scored a huge victory in 2020 by campaigning successfully to have the Empowering Olympic, Paralympic, and Amateur Athlete Act (S2330) passed into law. More on that later in our look-back-and-forward mini-series, but suffice it to say that the American legislation is, in effect, the death of Olympic autonomy: no-one, no movement, no athlete, no official, no Charter, is beyond the law and the scrutiny of those empowered to provide checks and balances to Olympic governance when, in a bubble of grace, favour and omertà, things go wrong.
While all of this unfolds – and In opposite flow to mainstream media, niche swimming 'news' outlets are inclined to turn away from such issues as athlete abuse. This journalist was told by a key niche decision-maker last year that "news, governance, sexual abuse, corruption, and doping" were not issues that "justify the expense".
Athletes and athlete representatives will doubtless have a view on that in the months and years ahead. Some have already make their views very clear, as we will further up our spill-over list. Today, here's an example of what might be achieved through the adoption of the empowerment legislation:
In the past 12 hours, the American Waterpolo community, including Team USA players, has launched a petition headed: USA Water Polo Leadership Accountability; Call for CEO and Board President to Resign – you can read it, and/or sign it here.
News of the petition was broken by Scott Reid at the Orange County Register. USA Water Polo did not respond to the paper's request for comment.
The petition, focussing on athlete abuse, asserts, up top:
… we have learned primarily from media reports of very shocking and disturbing information concerning USAWP, while at the same time, the Board and Executive leadership of USAWP have provided no information, made no public announcements, or issued any explanation of any kind to its entire membership about these serious matters. Furthermore, some of the information reported in the media shows a decade long pattern of behavior by long-term USAWP leaders who, nevertheless, maintain their positions, power and appear to remain fully and completely in charge at the NGB. We believe the lack of transparency and the pattern of behavior revealed are unacceptable and, at a minimum, must immediately be addressed by the Board of USAWP since entrenched leadership is at the center of the concerns.
As reported in the Orange County Register (OCR) on October 27, 2020, in 2017 the CEO of USAWP, Chris Ramsey, was informed of multiple allegations of sexual abuse of USA Water Polo athletes, who were minors, involving a USAWP registered and certified coach. The article stated that, by law, Ramsey was a mandatory reporter but did not report the allegations to law enforcement as the law requires. Further, Ramsey also chose not to immediately suspend the coach pending an investigation, despite the continued risk to innocent athletes with whom this coach interacted. Instead, Ramsey only referred the matter to SafeSport. SafeSport then conducted a 20-month investigation which resulted with SafeSport banning this coach for life based on the severity of his offenses on innocent athletes. At a minimum, Ramsey's failure to act in a timely and responsible manner exposed innocent USA Water Polo athletes (minors) and USAWP members to additional risk without any notice or warning to USAWP athletes, parents or guardians of minor USAWP athletes or other USAWP members."
and…
Recently, Mike Graff, Chairman of the USAWP Board of Directors, responded in an email to a letter from a USAWP member written to the USWAP Board following the October 27, 2020 OCR article. Among other things, Graff states that he hired Ramsey 16 years ago and the two have served together as Chairman and CEO for 16 years. Graff asserts that he knows Ramsey well and Ramsey is very well paid because he deserves it: he is very good.Further, Graff asserts that USAWP has "zero-tolerance" for abuse and sexual harassment.

In view of the foregoing record, Graff's assertion about "zero-tolerance" seems uninformed. The grim truth is that in 2010, 2014, and 2017 Ramsey, Graff and USAWP allowed a coach to continue nearly unimpeded on a path that jeopardized the safety of innocent minor USAWP athletes and USAWP members.
The full text is worth the time of everyone who cares about athlete abuse, athlete welfare and safety and the part that governors and guardians – and their lawyers – have to play in ensuring a healthy and safe environment in sport.
The laws of lands are becoming ever-more significant in the fight against abuse. When Deardurff reported her abuse in the 1970s, police and prevailing culture were a part of the problem: she and her family were told to go home and get on with life rather than make a fuss that might be embarrassing for all concerned. Imagine how she must have felt: sexually abused before she turned teen and then told it might be embarrassing to talk about it, report it and have something done about it.
Imagine, too, how such responses to many other cases involving different sports, abusers and victims far and wide left countless young victims to be exposed to abusers.
In the course of investigating the allegations in swimming in South Africa, I spoke on several occasions to Luke Lamprecht, a leading child-protection expert and Advocacy Manager of the Johannesburg-based Women and men Against Child Abuse (WMACA). He and the organisation he works for were key players in the prosecution of landmark abuse cases in South Africa, including the conviction of former grand-slam tennis player Bob Hewitt on charges of historic abuse of three girls aged between 12 and 16.
The link takes you to the story off the man being removed from the Tennis Hall of Fame. The Swimming Hall of Fame came under pressure when USA Swimming Chuck Wielgus was up for honor but found he could not accept it in the face of severe criticism from abuse victims and their representatives.
The tide of such things is still to be fully turned in sports far and wide, swimming included. Lamprecht and WMACA- stepped in after learning that Wade's reported abuse had not been taken to the police by those she had reported to, as required, he noted, under South Africa's Sexual Offences Act.
Matters in South Africa are now in the hands of the law, where many in swimming believe they belong. In the USA, the response from governors and guardians to athlete abuse and other issues of athlete welfare, are now enshrined in law like they have never been in the past, opening a new chapter of challenge to leadership figures who have all too often shown a propensity to press a 'protect the status quo' button that beams red in a lawyer's office somewhere ahead of Safe Sport processes that ought not to make victims of victims all over again but be entirely wedded to the task of getting to the truth, including, as Lamprecht points out, making sure that criminal matters – and all related and relevant evidence – makes it to those responsible for investigations claims of criminality.
NB: Not all sexual abuse is confined to girls and women: boys and men have reported, been ignored and left to live with it, too. We'll hear more about that in time…
Not All Forms Of Athlete Abuse Is Sexual
Athlete abuse takes many forms. It stretches to questions about whether athletes are treated as by-products rather than the star attractions of Olympic sport; it stretches to questions about whether FINA is right to spend stakeholder money on attempting to uphold the arguments of one athlete in his bitter row with a young woman leading an anti-doping testing team on his way to a ban now heading for retrial because of the unrelated racist tweets predating the athlete's offence but sent out by one of three judges involved in the case; it stretches to whether FINA and the national delegates therein have shown more favour to athletes who have fallen foul of anti-doping rules than those who speak out and protest in the interests of clean sport; it stretches to whether FINA should continue to spend money fighting a legal challenge from swimmers and the ISL in U.S. courts against a tide of wishes from the cream of elite swimmers; it stretches to historic lessons, such as those included in the story of Leisel Jones, and those included in the story of Sippy Woodhead, and those included in the story of the GDR.
The latter has a dark prevailing edge to it, through its relevance to the waking nightmare for women's sport inherent in the gender debate and how the potential for abuse is all too real.
All those stories are yet to play out in the years ahead. Athlete A and related lines of inquiry have exposed deep flaws in Olympic sports yet to face up to the ghosts of past inaction coming back to haunt.