Tom Dean Talks The Trail To Olympic Gold With Honest Athletes Podcasters Quigley and Carlin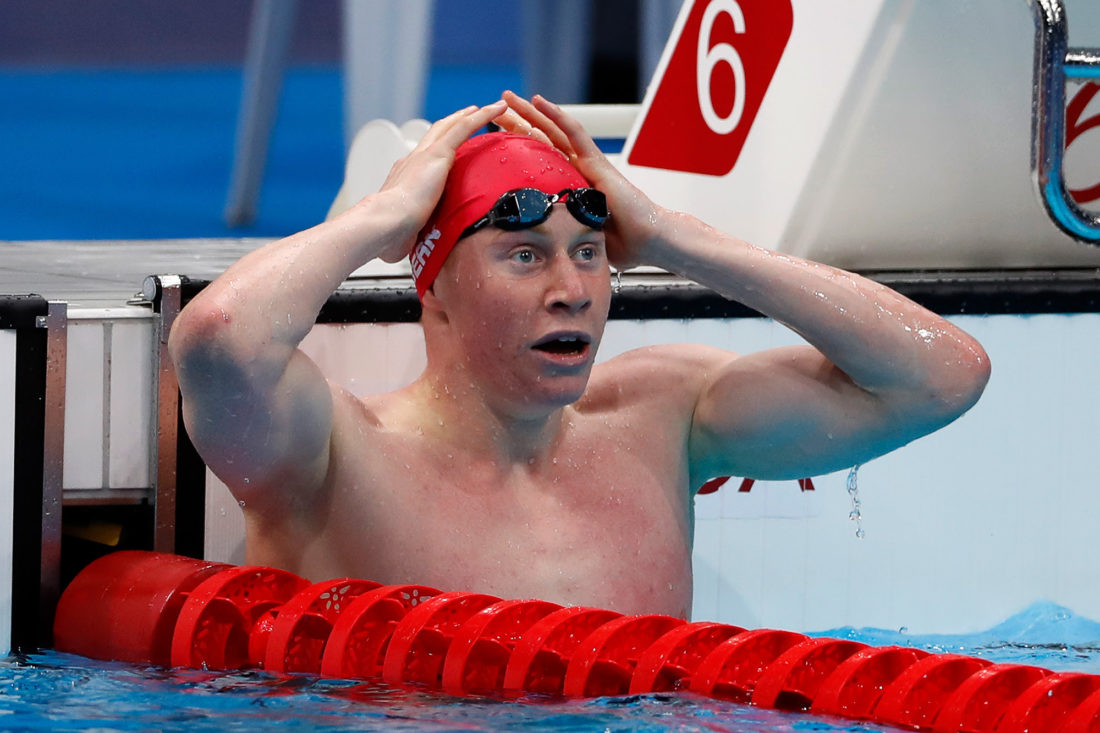 Tom Dean, yesterday named on the Britain squad for World Short-Course Championships in December, returned from the Tokyo Olympic Games a double champion, with victory in the 200m freestyle and role in the winning 4x200m free with mates Duncan Scott, James Guy, Matt Richards and Calum Jarvis.
SOS spoke at length to Tom back in Tokyo and considered the roles of his mum, siblings, teammates, family, coaches and others close to his success story.
The Honest Athletes podcast run by former international Lauren Qigley and Jazz Carlin, the Olympic double silver medallist behind Katie Ledecky in the 400 and 800m free at Rio 2016, takes up the theme in its latest insightful chat.
On making the 200m freestyle for the Tokyo Games and then on the gold, Tom Dean with a nod to friends, training partner James Guy and GB teammate Duncan Scott:
"You have to kind of switch off that friendship for five minutes, like I did with Duncan at the Olympics".
Tom Dean talks to Jazz Carlin and Lauren Quigley: