Tokyo Olympics Boss Yoshihiro Mori Resigns Over Sexist Remarks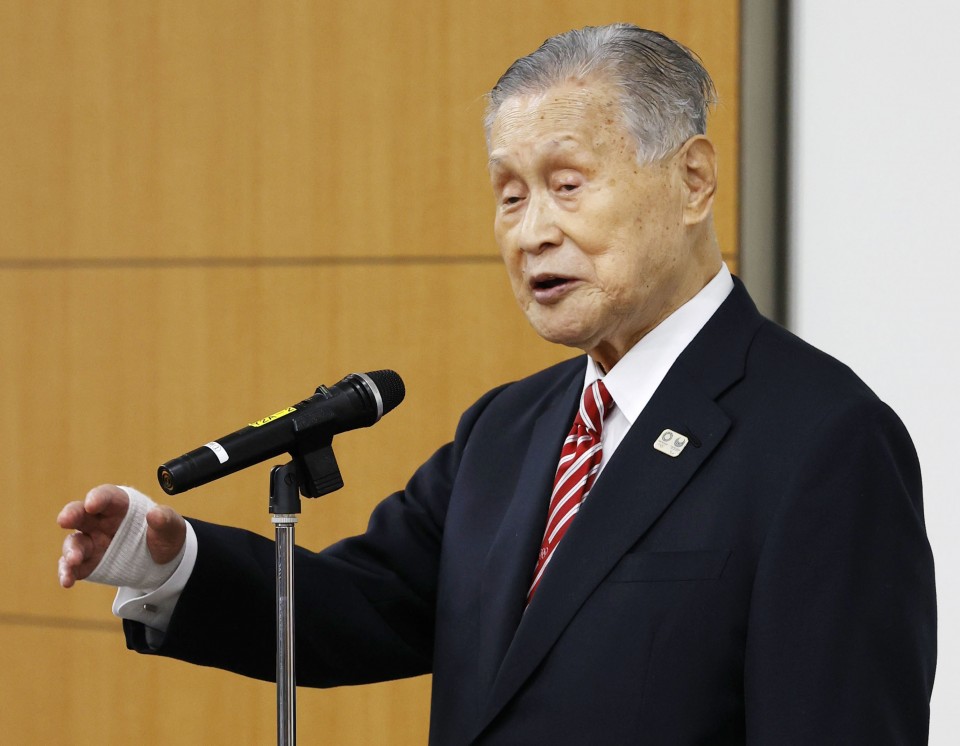 Tokyo Olympics Boss Yoshihiro Mori has announced his resignation a week after he made derogatory, discriminatory and sexist remarks about women in the work place.
Mori's demise, announced by Kyodo News reported a moment ago, unfolds despite backing from the International Olympic Committee (IOC), which set the controversy aside last weekend by saying "the matter is closed". It was far from that in Japan, where critics, including women leaders, within and beyond sport and politics, piled on the pressure for Mori to resign. Olympic sponsors and companies linked to Olympic projects also weighed in.
The IOC had shifted its position by Tuesday, issuing a statement that referred to Mori's remarks as "absolutely inappropriate".
Mori told a Japanese Olympic Committee gathering on February 3 that meetings that included women "drag on" because women have a tendency to talk too much. Man y of the men present, observers reported, laughed. Few are laughing now.
The comments of Olympics boss Yoshihiro Mori were made in reference to the Japanese Olympic Committee's plan to increase the number of women on its board. He spoke to the theme for about 40 minutes, criticising women for being too verbose along the way and opining that seven women on the 35-member board of the organizing committee "understand their place". That was read as a form of exempting from those seven from his claim about women in general. He said that their remarks are "to the point and extremely useful."
Mori apologised and retracted the comments a day after making them. He would not resign, he added. Ultimately, he had no choice: the public's anger, the wave of criticism from leading figures in Japan, from Olympic sports around the world and then the IOC, fuelled a debate about gender equality that has intensified with each passing day over the past week.
Mori departs a month before Tokyo 2020 organisers and the IOC are due to make a judgment call on whether a 'partial lockdown' Olympics, with strict coronavirus pandemic controls in place, will go ahead or whether the Games will be cancelled. There appears to be no appetite, based on financial facts, for a further postponement after the Tokyo showcase, now due to start on July 23, was delayed by a year in the face of the global spread of COVID-19.
Olympics minister Seiko Hashimoto said at a press conference that she received a phone call from Mori on Thursday morning and was told of his planned resignation. In the last hour, Kyodo has confirmed the move and cites Hashimoto as saying:
"The government will make further efforts to restore trust and firmly disseminate the big concept of diversity and harmony, both domestically and internationally."

Seiko Hashimoto
Mori, 83, president of the Tokyo 2020 organising committee since 2014, is believed to have first announced his resignation to a special meeting of Olympic executives in the Japanese capital this afternoon.
Saburo Kawabuchi, the former head of the Japan Football Association, told reporters on Thursday that he had been asked by Mori to take over as the head of the organising committee. Kawabuchi said he is ready to fill in if he receives a formal request.
However, Kyodo also reported today that "a source familiar with the matter said … that Kawabuchi is considering not accepting the offer". On Thursday he told reporters: "It is my biggest mission to make it possible to stage (the Olympics and Paralympics) by any means."
The remarks of Olympics boss Yoshihiro Mori were widely perceived to have undermined the Tokyo Games and reinforced a perception of Japan as a patriarchal society.
Meanwhile, the Olympic Games have bigger hurdles to overcome. A Kyodo News survey conducted in Japan over the weekend found that 47.1 per cent of respondents think the Olympics and Paralympics should be postponed again due to the coronavirus pandemic, while 35.2 per cent believe the Games should be cancelled. Only 14.5 per cent said they should go ahead as scheduled.