Time To Drop Testosterone Nostalgia, Tucker tells Coe, In Debate About Transgender Inclusion In Women's Sport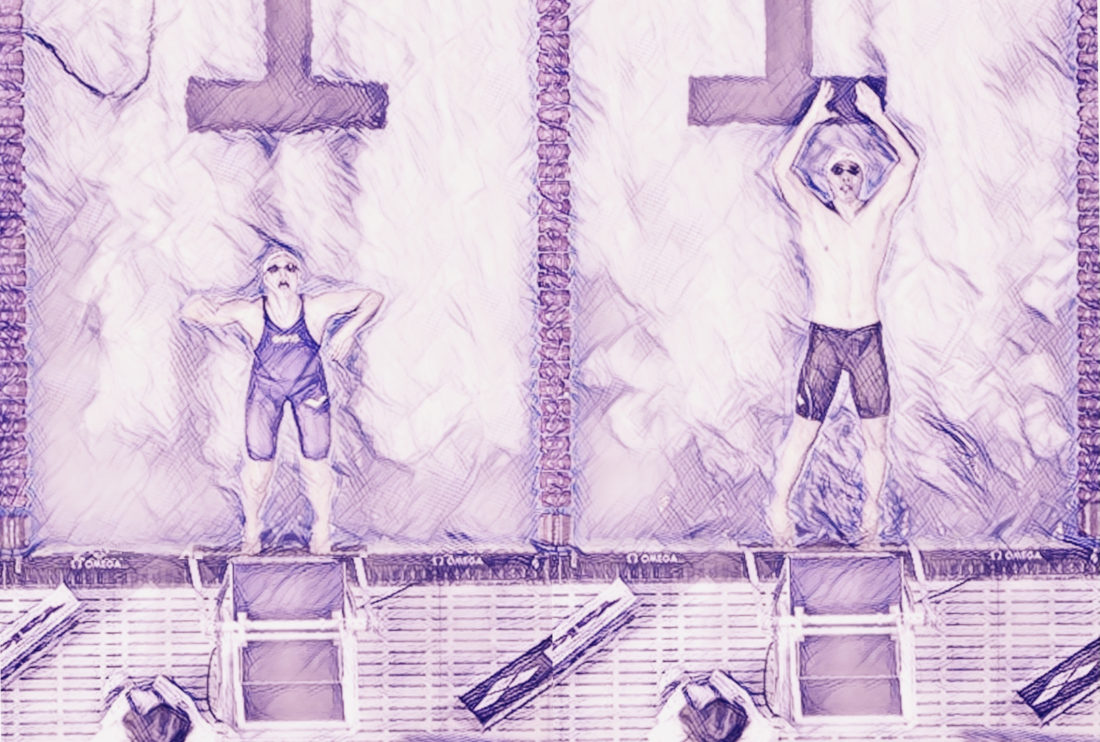 World Athletics boss Sebastian Coe "needs to come over to the Fair sport brigade" and drop his nostalgia for testosterone as the trump card on transgender inclusion if he is to heed his own warning that the "integrity and future of women's sport" is at stake.
Lord Coe was speaking in the aftermath of Lia Thomas becoming the first transgender athlete to claim an NCAA college swimming title last week.
While sports scientist Ross Tucker praised Lord Coe's call for the IOC to apply a common rule to all sports and not just leave it to international federations to make decisions that only apply to a single sport, he says the former Olympic track champion "in the 'nostalgics' camp, needs to come over to the Fair sport brigade:.
Tucker is in synch with Lord Coe's view that the presence of Thomas in women's sport under the circumstances that unfolded in NCAA and Ivy League competition this season threatens "the integrity of women's sport – if we don't get this right – and actually the future of women's sport, is very fragile."
The scientist, who has explained the facts underpinning his stance he takes on a regular basis at the ScienceofSport Podcast, recently penned an exceptional explanation on "the Fallacy of 'T'.
He believes that regulators are still working under a misapprehension when they base their decisions on transgender inclusion in women's sport on suppression of testosterone levels while ignoring a whole raft of other reasons why boys grown through puberty to men before transition retain male advantage regardless of hormone reduction therapy.
In an interview with British newspapers, Lord Coe called on the International Olympic Committee (IOC) to update its decision late last year to hand all responsibility for inclusion rules to individual sports federations: the IOC, said the World Athletics boss, should introduce regulations that can be applied across every sport because "gender cannot trump biology". He added: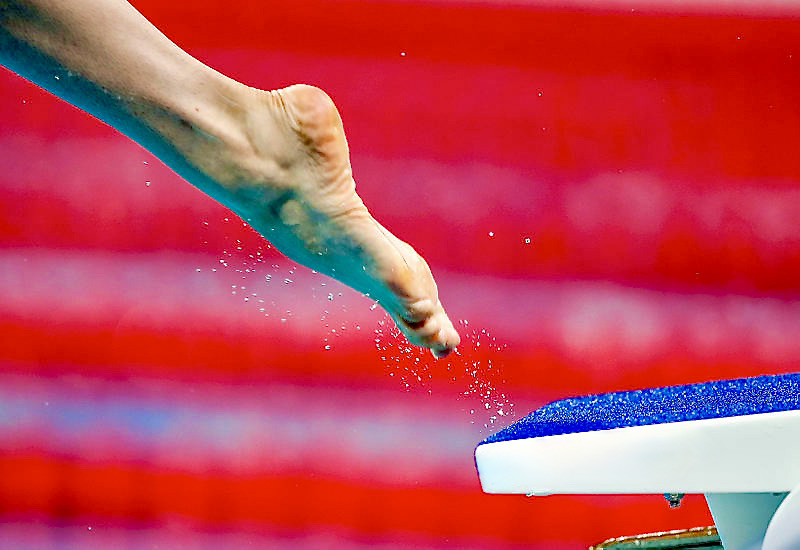 "There is no question to me that testosterone is the key determinant in performance … If you look at the nature of 12– or 13-year-old girls, I remember my daughters would regularly outrun male counterparts in their class, but as soon as puberty kicks in that gap opens and it remains … Gender cannot trump biology. As a federation president, I do not have that luxury. It is a luxury that other organisations not at the practical end of having to deal with these issues have. But as far as I am concerned, the scientific evidence, the peer-reviewed work we have done, those regulations are the right approach."

Lord Coe – image: Red warning on the water by Patrick B. Kraemer
His reference to testosterone as "the key determinant in performance" was picked up by Tucker in a short twitter thread in which the scientist said: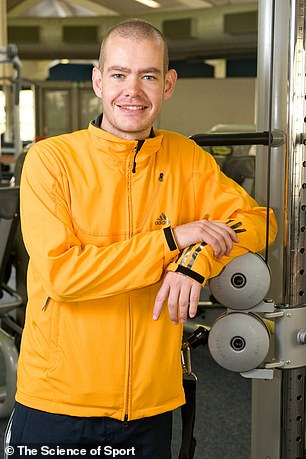 "I think what happened just over a decade ago is that sports were grappling with this issue, and got thrown a life-jacket with the idea that lowering T would remove male advantage, so they could have BOTH inclusion AND fairness. They grabbed it with both hands. But unfortunately T levels are not the solution. O/F [Open/Female] is. Coe is in the 'nostalgics' camp, needs to come over to the Fair sport brigade. But otherwise, good, on integrity, on role of IOC."

Ross Tucker, image courtesy of Science of Sport
Coe, World Athletics & Reliance On Testosterone
Under Coe's watch, World Athletics has introduced rules for transgender athletes transitioning from male to female category that requires them to keep their testosterone levels under a specific limit for at least 12 months before being allowed to compete internationally.
Those rules are likely to look lax when FINA unveils its pending policy for swimming after the global regulator for swimming worked with USA Swimming on its own inclusion policy, parts of which evolved from the suggestions in a petition organised by the Women's Sports Policy Working Group and Champion Women and its founder Nancy Hogshead-Makar.
The USA policy requires evidence that those applying for switch of gender in swimming show evidence to a panel of experts that they have no remaining male advantage and requires them to undertake "at least 36 months" of testosterone suppression.
Related:
Athletes with DSD (difference of sexual development) such as South Africa's Caster Semenya have also been forced to restrict their testosterone levels for six months to be permitted to compete internationally over certain distances, an aspect of Athletics rules that has caused sharp division of opinion.
Asked how he might feel when athletics encounters its first transgender woman winning races like Thomas, Lord Coe said: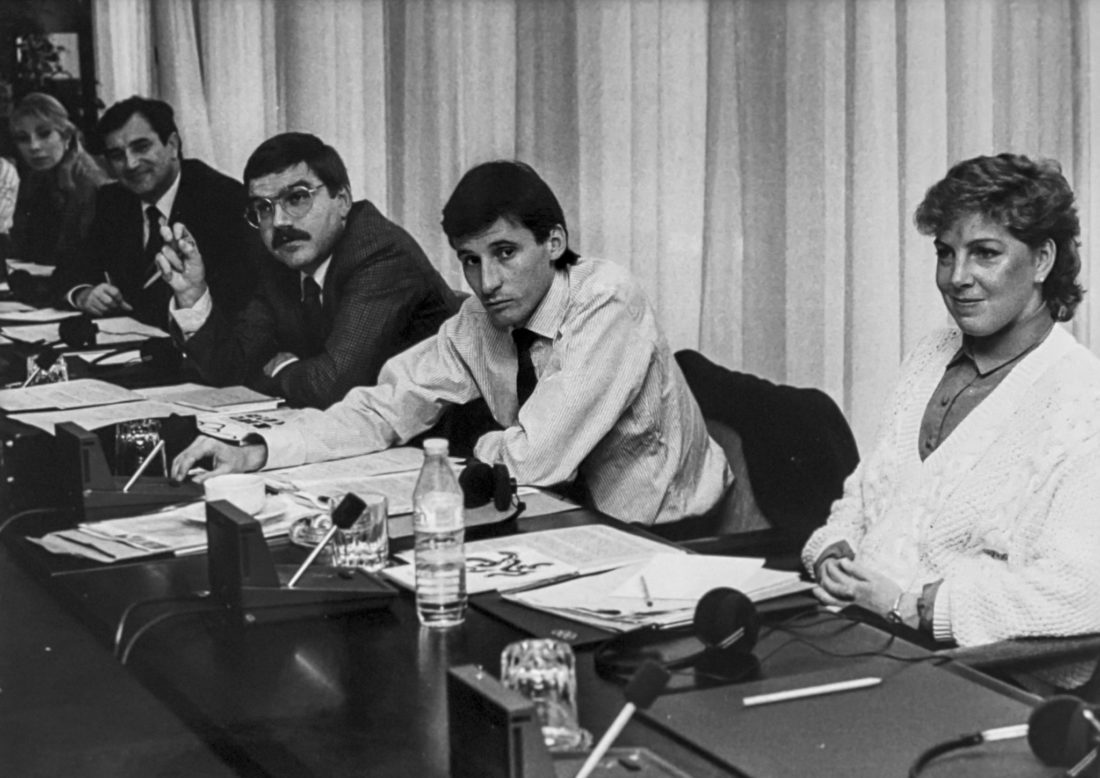 "You can't be oblivious to public sentiment, of course not. But science is important. If I wasn't satisfied with the science that we have and the experts that have been working on this for a long time, this would be a very different landscape. It is not something you can keep farming off onto the member federations."

Lord Coe – photo: the first official Olympic "Athlete Voices", from the Archive: Michelle Ford on the Athletes' top table with Sebastian Coe, centre, and Thomas Bach, left, at IOC Congress in 1981 – photo courtesy of Michelle Ford
Related SOS coverage:
Meanwhile, the division caused by allowing trans athletes grown from boy through puberty to man into women's swimming has led to a Florida state proclamation cancelling Lia Thomas' win in there 500y at NCAA championships in favour of declaring Emma Weyant the women's winner. The official NCAA result stands, of course but Florida has recognised Weyant as the top woman in the race:
Lia Thomas' victory will be one of those swims that forever carries an asterisk, regardless of the support of trans activist and trans man Schuyler Bailar, whose presence in men's racing will never be a threat to male status nor the big prizes among men in the way that trans athletes grown from boys through puberty to man clearly are among women:
The Rapper's Take On Rogues
Women's swimming, meanwhile, is a realm badly affected by rogues, including those in positions of authority at state and sports governance level down the decades. And that's a view highlighted by the rapper Boosie here (for the sensitive: don't click):