Time To Allow Freestyle To Be Or If Not To Be Then Describe Crawl & Rewrite Medley Rules For Elite & Kids Told 'Trudgen Good, Backstroke Bad'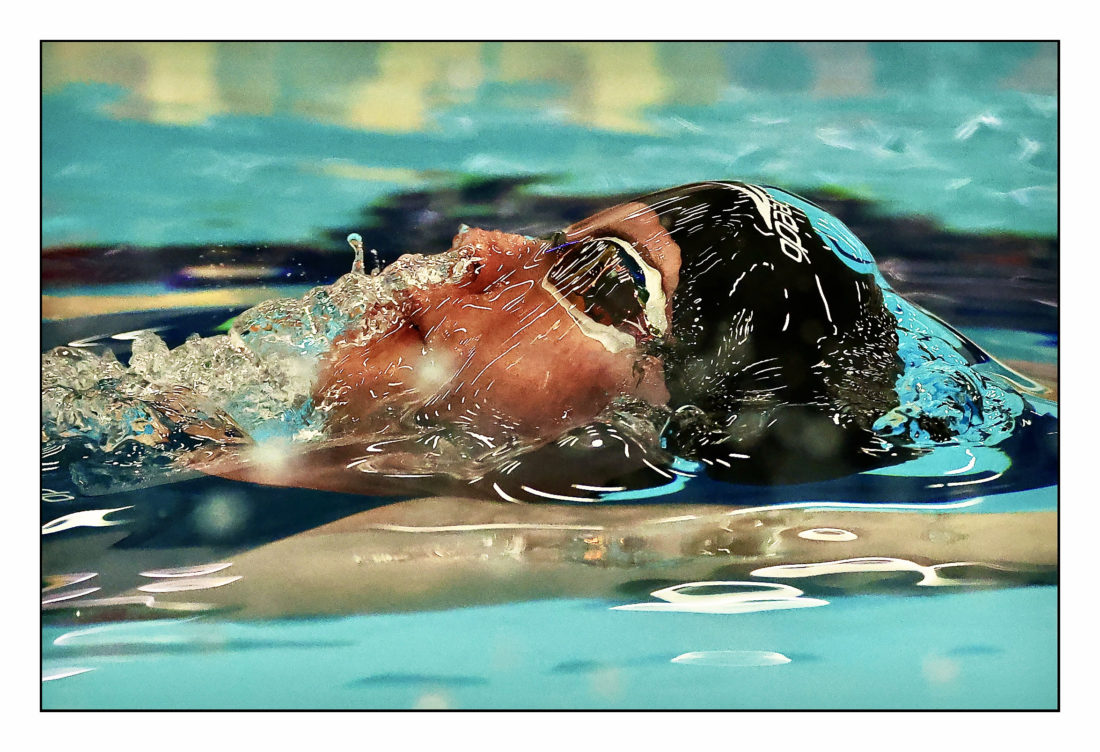 The case for renaming freestyle, describing the stroke ands revisiting the medley rule on freestyle turns grew stronger with the disqualification and reinstatement of Léon Marchand, of France and Arizona State University, after he clocked a warning-sign of a 4:10 long-course 400m medley at the U.S. Pro-Swim meet in San Antonio this week.
In a meet with a sprinkling of top-end speed and a lot of in-season swims that tell coach and athlete much more than they tell the rest of us watching from a distance near or far in an era of pandemic, schedule shifts and traditions thrown to the wind with form guides and previews worth less than a pinch of salt, Marchand's season world-topper 4:10.38 (57.36, 2:02.39, 3:11.69) caught the eye.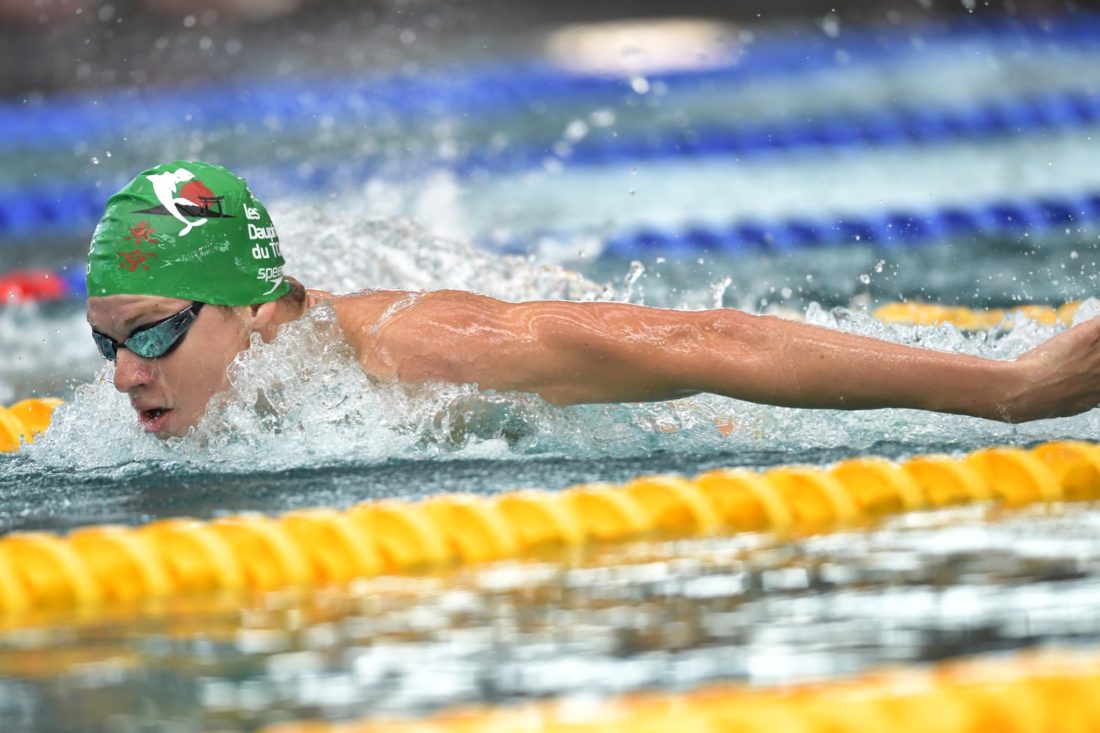 That came off the back of a sensational 200 yards medley victory for ASU at the NCAA Championships and a second place in the 400y medley, the work with coach Bob Bowman, he who steered Mssrs Michael Phelps, Chase Kalisz and others, obviously going well.
Yesterday, there was also a 2:09.24 from Marchand in the 200m breaststroke: that's 2sec faster than Phelps ever went in that race as her too practices the parts of a medley sum that began with a sharper 'fly than anything Marchand has mustered so far. Then there's the freestyle speed of the former 200 free Olympic, World champion and record holder whose 4:03.84 from Beijing 2008 holds sway yet.
Marchand was informed of his DSQ after a 4:10 that left Olympic medallist Jay Litherland nine seconds back in second in San Antonio. The swiftest 400IM in the world this year, the Frenchman's effort matched the speed at which he travelled to sixth place in the Olympic final last year in Tokyo at his Games debut. His best time would have landed silver but then Olympic champion Chase Kalisz, winner of the 200 'fly on 1:56 in San Antonio, was the only one of the eight finalists in Tokyo to swim faster in the showdown than they had in heats.
Protest and discussion ensued in Sant Antonio and Marchand was reinstated as the 400IM winner, his time will count and swimming had yet another example of a disqualification over a rule that many believe has no place in the regulatory framework for medley swimming.
Ryan Lochte, the London 2012 Olympic 400m medley champion for the USA, was said to be the model for which the following rule was build, through there had been many other examples of swimmers leaving the wall on their backs on freestyle, then dolphin kicking as they gradually turned onto their front before breaking into freestyle stroke once more.
Here's the rule that came in when Lochte's state-of-art efficiency triggered the drawing of another grey-line rule open to interpretation of deck-side judges who may or may not have made a reasonable call, may or may not have seen it like it was from their position above water, looking down the pool through wash and warp of wave:
SW 9.2 In Freestyle the swimmer must be on the breast except when executing a turn. The swimmer must return to the breast before any kick or stroke.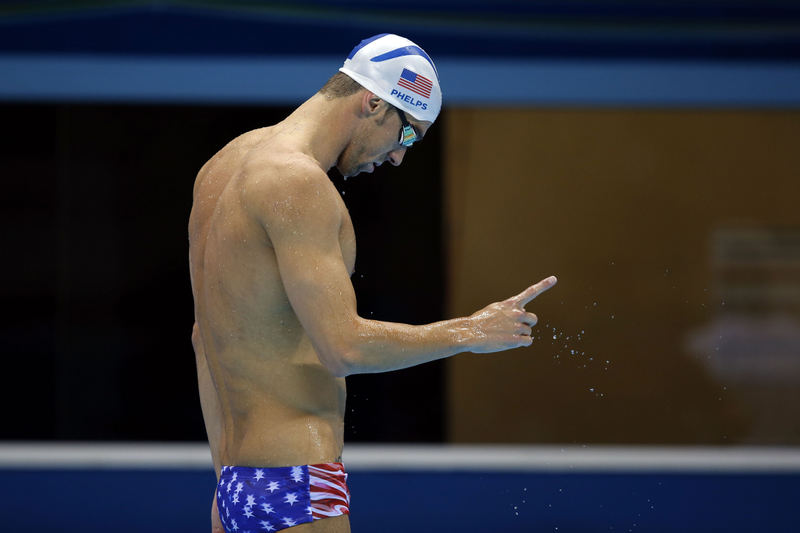 As we all know in swimming, rules and the lines and parameters set by FINA's technical committee are too often drawn in grey not red, hence the start sheet for the 400IM lists the World Junior Record as 4:11.17, clocked in 2021 by Ilia Borodin, a Russian who won't be racing at World titles in June. The 4:09.09 set by an 18-year-old Phelps for his first 400IM World senior title in 2003 never counted as a junior record because FINA opted to set the clock for global youth standards on retrospective time only on one measure: established in March 2014, the standard time for records was set at the softer base line of Championship records set at World Juniors, which only got going in 2006 and to this day do not always feature the best juniors because they are already good enough to be winning senior titles.
The trouble in the medley rule when it comes to freestyle is that the rules that apply to freestyle don't apply to freestyle in medley. The logic in that is that medley consists of 100m on each of the strokes and that "Each of the strokes must cover one quarter (1/4) of the [100, 200 or 400m] distance".
In sequence, the rule reads:
SW 9.1 In individual medley events, the swimmer covers the four swimming strokes in the following order: Butterfly, Backstroke, Breaststroke and Freestyle. Each of the strokes must cover one quarter (1/4) of the distance.
SW 9.2 In Freestyle the swimmer must be on the breast except when executing a turn. The swimmer must return to the breast before any kick or stroke.
The freestyle rule reads:
SW 5.3 Some part of the swimmer must break the surface of the water throughout the race, except it shall be permissible for the swimmer to be completely submerged during the turn and for a distance of not more than 15 metres after the start and each turn. By that point, the head must have broken the surface.
So, no mention of a swimmer not being able to turn on his or her back – and kick – for a part of that 15m.
What would be the problem if 9.2 were to be dropped and what is allowed on freestyle in a freestyle race is allowed on freestyle in a medley race? Well, here is the problem, the first rule of freestyle:
SW 5.1 Freestyle means that in an event so designated the swimmer may swim any style, except that in individual medley or medley relay events, freestyle means any style other than backstroke, breaststroke or butterfly.
And here's what FINA might do to help the elite and the developer in the little league and club and schools gala: recognise that 5.1 as archaic and even daft, in that the swimmer could swim side-kick, doggy paddle, Trudgen and the like but none of the three efficient modern strokes, and curtail the first rule of freestyle to:
SW 5.1 Freestyle means that in an event so designated the swimmer may swim any style. Full Point.
Alternatively, rename freestyle and write rules that describe what the stroke is, given that we've known it for many a long decade.
Why FINA should revisit the rules on freestyle and medley
Here's why FINA should ask the Technical Committee to look again at freestyle and medley rules and definitions and descriptions: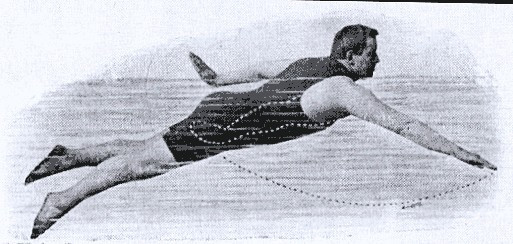 No elite swimmer in their right mind, unless in extremis and in need of help, would swim the last 50m of a 200m medley or the last 100m of a 400 medley on any other stroke other than freestyle and expect to turn in their swiftest effort; no swimmer wanting to do their best freestyle time in a freestyle race would swim anything other than 'front crawl'.
If FINA does not want freestyle to mean what it says, free style, then chance the name of the stroke and make it front crawl of crawl or similar and then describe the stroke in the rule book in the way that the other strokes are described.
No official should be placed in a position where they disqualify a young child or developing junior below elite junior level for turning on their back or pushing off the wall and doing one stroke of breaststroke when the stroke they have to do is called freestyle, as in free and style.
Language matters. Time the freestyle and medley rules were updated so that a child does not get taught that they can revert to doggy paddle, the style of English swimmer John Trudgen (more or less freestyle arms and breaststroke legs) or make a unique contribution to swimming history with an aquatics version of something from the Python Ministry of Silly Walks, on freestyle or freestyle in a medley race but woe betide them if they show any sign of backstroke, breaststroke or butterfly, even when the rules do allow dolphin kicks off the wall.
The rules on medley and freestyle are past their shelf life. How can freestyle be freestyle if it the swimmer is not free to include elements of other strokes that are allowed in combination with those others strokes (dolphin kicks, for example)?
Time to paint over the grey with the red of clarity that makes a rule a rule and not a matter of interpretation, debate and an educational conundrum for the coach trying to instruct a young swimmer not just on what they can and cannot do but why.
Children like to ask. We should encourage the essential inquisitiveness of their human nature but also be ready to show them the logic in our answers with the simplicity of rules that make sense.