Time For Thomas Bach To Leave His Bubble After Woeful Week For Women's Sport In An Olympic Ring Of Fire & Flame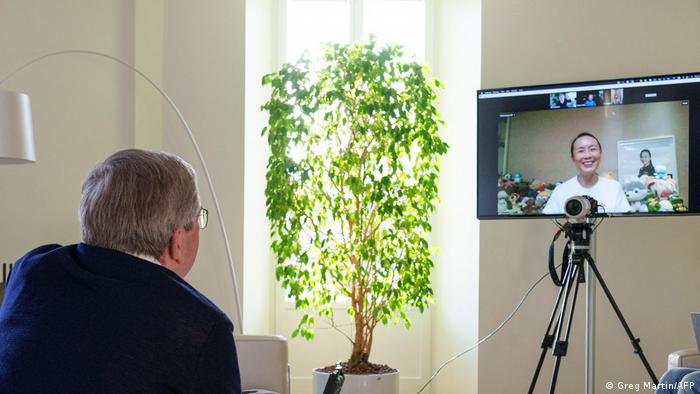 Editorial: As a man born in Würzburg, Bavaria, on the 29th December 1953, a little over eight years after World War II came to an end, and then 36 years old when the Berlin Wall fell, Thomas Bach will never have to sit a German citizenship test but someone, perhaps someone who cares about women's sport in particular, might now send him the questions as a helpful refresher on human manipulation, oppression and the catastrophic outcomes that they can lead to.
I note the lessons of history neither to be flip nor to provoke comparison with things that don't compare, but because, as the father of boys born to German and British parents, I did take the citizenship test, passed with a 100% score, have the certificate to prove it, and know well that many of the questions call for deeper understanding of the importance of vigilance, checks and balances, rejection of appeasement in the face of the unacceptable and intolerable, a refusal to turn a blind eye to prolonged cruelty and unjust treatment by Animal-Farm authorities drunk on the poisonous brew of discrimination, totalitarianism and authoritarianism.
History drums out a clear message: Berlin 1936 will forever remain a stain on the Olympic Movement. Then and now, soft diplomacy does not get close to the problem nor does it shine light on the issues underpinning social repression. Beijing 2008 was supposed to improve such things. It did not. Neither will Beijing 2022 and the Winter Games next February. Nor is it the role of the Olympic Games to try to achieve 'world peace'.
Diplomatic boycott is now on the cards for the Winter Olympics. It feels like one of the last resorts, one called a "hollow gesture" by Seb Coe, head of World Athletics. If he's right, then all that remains in extremis is a full boycott, shy of China's communist regime changing its ways.
Coe suggests that it is far better to send ministers to Beijing, to "ask the tough questions". True – but ultimately ineffective if nothing changes; if China simply shrugs and more people with messages it finds uncomfortable continue to disappear; if a 15-year-old can die in the night on a swimming training camp and be cremated within 36 hours without an autopsy being performed.
In the realms of authoritarian regimes and in the realm where those two meet, legion the examples in which officials did indeed stay, raised their voices, made their points, only to find it all fall on deaf ears and offer no hope to those directly affected by bad practice. Legion, too, are the examples of officials staying and simply morphing into mini-mes of the leader; airing their views at the start, silent for decades after because they soon learned that silence was the only way to stay. Legion, too, are the examples of those who continued to raise issues, voice concerns, only to find themselves either ostracised or aware that they could not possibly remain with integrity intact.
The German citizenship questions show just how seriously Germany has taken and continues to take a Nazi era that is a relative drop in the ocean of German history but a tidal wave of taint so tall on the German and human soul that lessons in what the manipulation and oppression of people can lead to are compulsory, part of the curriculum, complete with at least one visit during school years to the most gruesome of museums on the planet: a concentration camp.
Sport is not war nor, beyond clear caricature and the limits of freedom of speech (yes, there are limits, in law), should we downplay the most horrible history by likening it to sports politics. Even so, we have a duty to heed the red light of history on discrimination, manipulation, the persuasive art of the rogue, coercion, the dark heart of humanity and much more of relevance and value to every man, woman, choice and child, including those living in a self-built bubble of Olympic autonomy that is now as sustainable as fossil fuels in this late hour of climate change.
Think of that list and apply it to the damage done to Olympic sport and women's sport in particular: doping and the bad governance that left the Sporting Crime of the 20th Century untouched and festering in the Olympic museum as the victims piled up, Olympic history scarred with the physical and mental harm done to generations; and now a refusal to take the androgenisation of thousands of teenage girls, stare the outcome in the eye and those avoid the calamitous error in the IOC view that "no athlete has an inherent advantage", even as the right of women to Fair Play is under attack, the weapons supplied by the very guardians and stewards of sport, most of them men.
Herr Bach might care to pick up the IOC's Mental Health In Elite Athletes Tool Kit, Spring 2021. It states: "Mental health exists on a continuum. An athlete can be mentally healthy, may have a mental health disorder, or may be in between experiencing mental health symptoms. Some mental health symptoms and disorders can have a wax-and-wane pattern, such as periods of good mental health alternating with episodes of sadness or depression…it is important to improve understanding and awareness of mental health symptoms and disorders in elite athletes, to recognise the signs, and create a culture that supports help-seeking. That is why it is important for everyone involved in sport to have an understanding of mental health symptoms and disorders in elite athletes and of the role that they can play in creating psychologically safe sporting environments where athletes may train and compete."
Excellent. "Everyone", which presumably means Herr Bach and the IOC Athletes' Commission as they wonder whether speaking via video to an athlete in China flanked by a situation and people that do not add up to freedom of movement, thought and expression might have fallen a touch shy of the wisest thing they could have done.
Women's Sport Under Attack On Two Fronts This Past Week
Women's Sport has been under attack on two fronts this week, the Olympic ring fire and flame focussed on these appalling mistakes by Olympic leaders:
1. A Video Call, An Dinner Invitation & Sexual Assault As The Elephant In The Room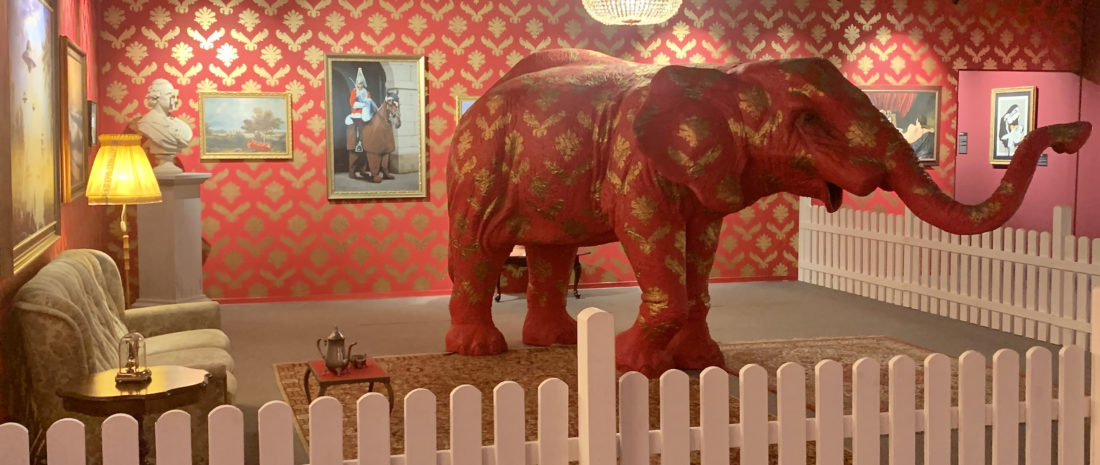 November 21, 2021, mark the date: It was when a video call took place between Bach, Peng in China alongside "IOC Member in China Li Lingwei, who has known Peng Shuai for many years from her time in the Chinese Tennis Federation"; and "Chair of the IOC Athletes' Commission, Emma Terho".
There was no mention of a serious sexual assault, of whether she might be feeling unsafe in the specific context of the events of the past few weeks, about whether she is being oppressed, whether she is under pressure in a nation where state authorities do indeed make people "disappear", some never to return, others after years of Mal- and mistreatment during which they were denied their human rights.
The video call was supposed to convince the world that Peng was alive (tick), well (who knows and frankly, only the absence of the IOC and China Olympic people and the presence of a safeguarding officer working with the WTA would have got close to ticking that box) and not under any pressure at home (seriously doubtful under circumstances that bypassed any attempt at having independent safeguarding officers involved) after she stated two weeks ago that she had been sexually assaulted and forced into having sex with a senior figure in the ruling communist party. Her words lasted half an hour in the public domain before they disappeared, along with the tennis player until a global protest made it impossible for her to stay hidden any longer.
And then the IOC put her on a call with Bach and Li Lingwei, folk on the same team when it comes to the most important goal they have: delivery of the Winter Games in Beijing next year:
That was the speech he had been working on when he spoke to Peng and invited her to dinner in Beijing in January, when they'll be able to have another private chat in a room full of people who ought not to be there instead of an independent safeguarding officer.
The IOC's latest statement concludes: "At the end of the call, IOC President Bach invited Peng Shuai for a dinner once he arrives in Beijing next January, which she gladly accepted, and the two agreed to include Emma Terho and Li Lingwei."
More tea, vicar?
The Peng controversy is most inconvenient: Beijing is set to host the Winter Olympics next February and those in the Olympic bubble trying to stave off the great unwashed with a pin of truth in hand really could do without a second elephant in the room to stand alongside China's treatment of the Uighars.
Yet a second elephant there now is – and how. As Global Athlete puts it: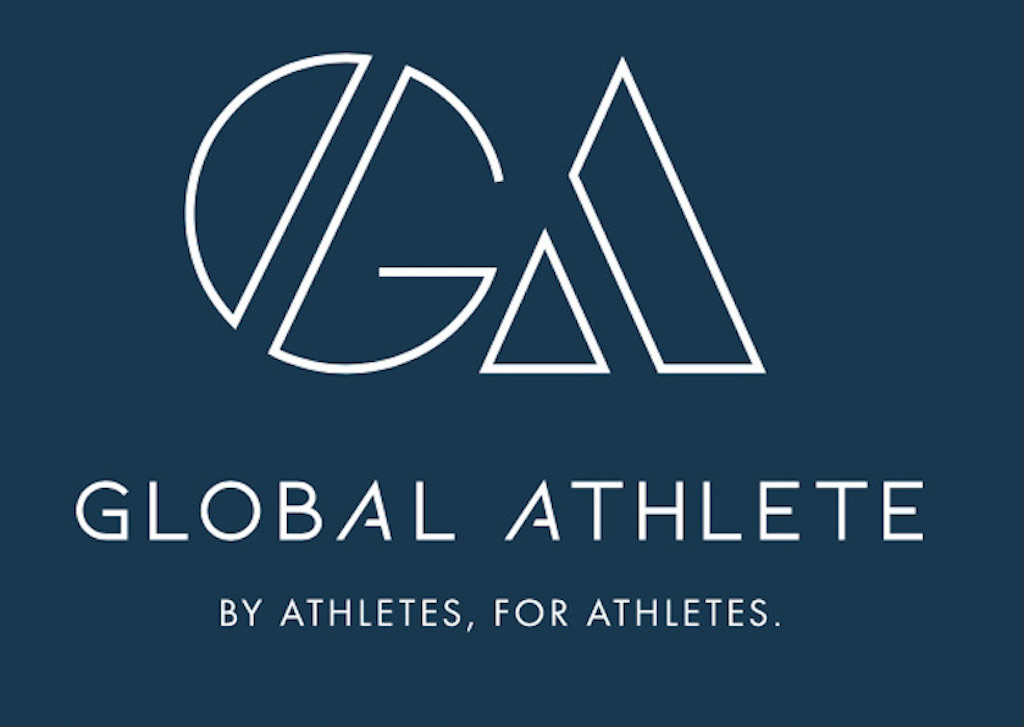 "The IOC's actions today again demonstrate that the organization fails athletes, aligns with abusive authoritarian regimes, and disregards human rights. Athletes and the international political community must hold the IOC accountable for their actions."

Global Athlete
The Guardian cites Elaine Pearson, the Australia director of Human Rights Watch, criticising the IOC call: "Frankly, it is shameful to see the IOC participating in this Chinese government's charade that everything is fine and normal for Peng Shuai. Clearly it is not, otherwise why would the Chinese government be censoring Peng Shuai from the internet in China and not letting her speak freely to media or the public."
Craig Foster, a former Australian international footballer and now human rights activist, said that in contrast with the WTA threat to pull tournaments out of China, the IOC had "placed political and commercial considerations ahead of transparency, accountability and justice". He told The Guardian: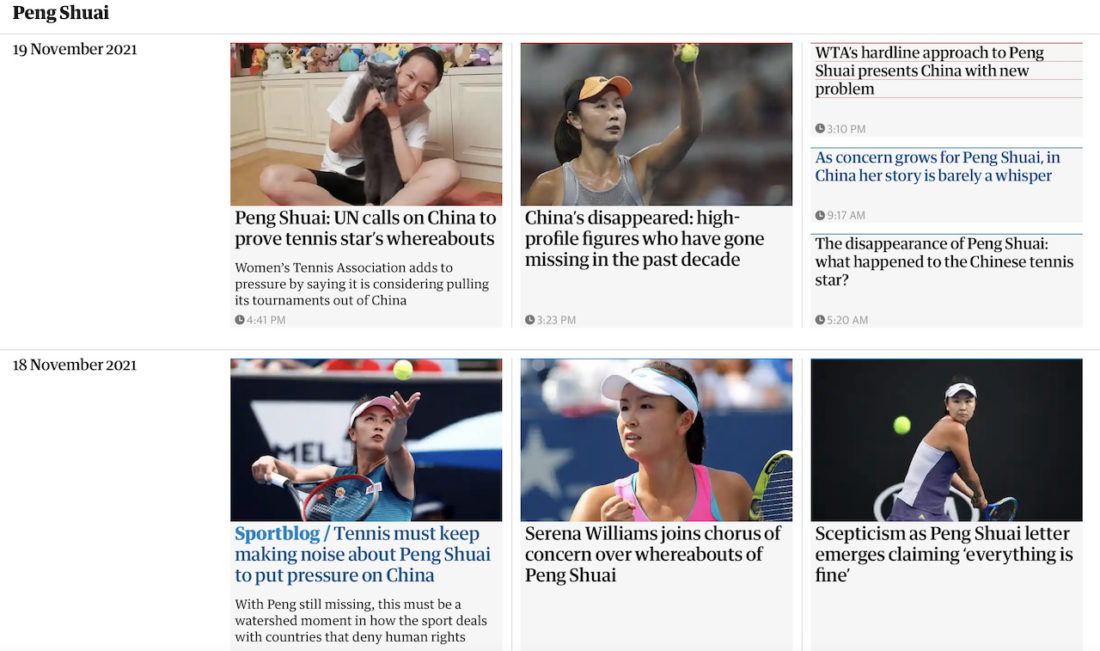 "The IOC's staged conversation with Peng Shuai could not be more tone deaf in terms of women's rights and protections and in dealing with a survivor of sexual assault. The concept that a conversation with Thomas Bach followed by a 'catch-up over dinner' is a satisfactory resolution of a very serious matter or an appropriate response to allegations of sexual abuse by an athlete which include censorship and likely coercion by an IOC member state, is emblematic of the failed concept of Olympism."

Craig Foster

–

image: The Peng Shuai story has made headlines around the world this week – this a screenshot of two days of coverage at The Guardian alone
2. IOC framework for transgender and intersex athletes – "no athlete has an inherent advantage"
Controversial policies that required athletes to undergo "medically unnecessary" procedures or treatment in order to compete as women have been dropped, The IOC noted in its latest framework for transgender and intersex athletes.
If that gained support, this did not: the IOC guidance to federations includes a call to recognise that "no athlete has an inherent advantage".
Olympic history screams otherwise, even if the IOC choses wilful blindness over the blindingly obvious role of rogues attracted to sport knowing that the authorities ban manipulation and many a bad practice but the worse thing that happens is an athlete gets named and shamed and the folk in the shadows are free on to the next easy target and the next.
The androgenization of GDR women at the heart of State Research Plan 14:25 is a part of that scream of Olympic history that the IOC has been deaf to for decades.
It comes down to men deciding the lot of women without consulting nor understanding them nor feeling the sense of outrage men would feel if you imported an alien with more power and athleticism and declared "we're just gonna put them with the men because 'no athlete has an inherent advantage' anyhow". Imagine the bar brawl that would ensue. Women asked to race against people identifying as women after 30 years or so as a man? No problem, even though there is one. A big one, as these well-informed folk note:
Women: 'The Biggest Losers' – Again
This week, Sharron Davies, an Olympic silver medallist behind a GDR rival fuelled by oral turinabol, urged the IOC to introduce an "Open category" that would still allow a female category for those born and raised as women.
Her own experience in sport down the decades remind her how at least two rogue states have found loopholes, roped athletes into doping and got away with it as guardians and stewards found excuses not to act, neither at the time nor retrospectively, the latter an argument that adds insult to injury in this sense: we took no action – and now it's too late so you can't even ask us or expect us to take action.
Lothar Kipke (see below) has been stripped of FINA honour decades on and while there is an appetite in swimming, even among leaders, to embrace a reconciliation process and grant shadow awards to those denied their rightful rewards, the message from the IOC on the GDR doping scandal that happened on its watch continues to be "let sleeping dogs lie", even as the growls grow louder.
Davies told The Times: "We live in a world that has witnessed the GDR doping scandal, the Russian doping crisis, rogues seeking any loophole they can find to get a result and the rewards that flow, regardless of any abuse. If the rules and conditions of play don't recognise that, women will be the biggest losers in sport."
Brava! Similar, simple truth and understanding can be heard here from Katherine Deves, spokeswoman for Save Women's Sports Australasia:
Here's more from Katherine on males self-declaring and competing against women:
IOC Out of Step With Tennis Leaders & Human Rights Campaigners
Stephen Wade sums up the mood far and wide today in this article at Associated Press from Lausanne, noting: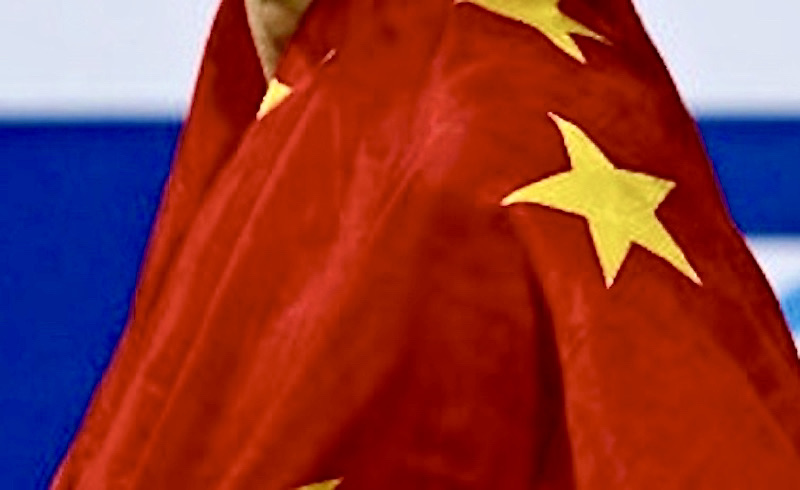 "It seems unlikely to satisfy Steve Simon, the chairman and CEO of the Women's Tennis Association, who has been blunt in criticizing China and has threatened to pull all top-tier WTA events from the country. Even after the IOC video was published Sunday, the WTA repeated what Simon has been saying for more than a week, calling for a full, fair, and transparent investigation "without censorship."

… Not only is the IOC now embroiled in this scandal, it has also been widely criticized for going ahead with the Olympics despite alleged crimes against humanity taking place against Uyghur Muslims, Tibetans, and other minorities.

Yaqiu Wang, a China-born spokeswoman for Human Rights Watch, tweeted that the IOC is now "actively playing a role in the Chinese government's enforced disappearance, coercion and propaganda machinery."

AP
Context From Women's Sport History As FINA Strips Kipke
Honouring a reform-process pledge made in an interview with The Times last month, new FINA president Husain Al-Musallam led his Board in a unanimous vote last Tuesday to strip Dr. Lothar Kipke of the "Silver Pin … for Services to Swimming" as a member of the governing body's Medical Commission.
At the time, he was tub-pumping for clean sport abroad but back home was sticking syringes full of steroids into teenage girls as the swim team doctor at the helm of the German Democratic Republic's State Research Plan 14:25 systematic doping program behind the Berlin Wall.
That fell in 1989 and since then the FINA decision on Kipke has been unthinkable, Olympic sports bosses haven chosen to turn a blind eye to the crimes of Kipke and others in many sports since publication in 1991 of the first GDR state-security records confirming the systematic doping.
In 2001 at the end of three years of German doping trials, Kipke was found guilty on 58 counts of grievous bodily harm to underage female athletes, served a 15-month suspended sentence and ordered to pay a fine of around £3,000 and all the costs of the case.
A former member of the Nazi party, Kipke was described in court in Berlin in 2000 as "the Joseph Mengele of GDR sport", a man noted by his state-security watchers for "forcing athletes to be given testosterone injections" and being "brutal in giving the injections. He doesn't consider any pain it causes to the athlete and almost rams the syringe into the body."
That Kipke could rise to the helm of international sport and be known to have done what he did for 30 years without action damns Olympic sports governance then and now.
Some suggest mistakes have been made in Olympic governance because of naivety, because of a desire to see everyone in the Games get along with each other in a spirit of cooperation and friendship.
The truth lies elsewhere, the old adage "follows the money" (add power), far closer to the course the IOC set itself a long time ago.
Time to rip up the chart and navigate a new course, one in which any "Vision" document from the IOC recognises the realities of the real world and the need to take into account "behaviour", as David Howman put it when talking to SOS about the Athletics Integrity Unit.
In the Peng saga unfolding and likely to thunder on until the world believes the player is free to speak her truth, the IOC would do well to factor in the response to its tweet alerting the world to its cosy call.
Yes, social media can be an unhelpful place of ill will and trolls but many of the quoted retweets sum up a mood to be found far and wide when it comes to what the Olympic governance have come to mean to people and how that threatens what the "Olympics" themselves may come to mean to people in the years ahead:
To the IOC, to Olympic federations, to Bach, to Coe (both athletes, with swimmer Michelle Ford, who spoke the Athlete Voice to the IOC Congress for the first time at Baden-Baden in 1981), you are leaders in sport, not world leaders, not diplomats, not middlemen in world politics. The Olympic Charter tells you that; you insist on 'no politics' for athletes yet you are forever playing politics yourselves because that is the pathway to the power and big-business world you and the Movement now inhabits.
In the midst of such contradictions, athletes – and women in particular – have often been pawns, challenges they face among the first issues to be paid lip service that almost always falls shy of action and change.
Now is not the time for Bach to hold private video calls with an athlete who has claimed that she was the victim of serious sexual assault at the hand of a man long in a senior position in the Chinese government. Now is not the time to say 'come to dinner and we'll have a chat', while knowing that that will not happen without watchers, state observers, communist party members and others working within and for the state.
The IOC's role in the Peng story has enhanced the view that Olympic leaders place hosts, partners, business and what might be described as 'financial diplomacy' (it is certainly not the kind of diplomacy that would help get Peng and her family to a place of independent safety and free to speak) above athlete welfare every time.
Bottom line: I sat in front of two Chinese swimmers in Palma de Majorca back in 1993. They were teenage girls and they had all the hallmarks of being victims of mistreatment, including the muscles of boys, the deep acne scars associated with rapid growth. They were flanked by swimming and/or state officials, including an interpreter who, we were told by Chinese-language observers at the time, did not translate what the swimmers were actually saying about their regime, the ages they left home and much else pertinent to their welfare. They were not free to speak.
Their names are a part of Olympic, World-Championship and World record history. One of them disappeared after two big meets, never to be seen again. As we spoke, I detected sorrow, pain, even fear in their eyes. I think we were all looking at a picture of abuse that day.
I noted as such at the time. Governors did not want to hear. They had world records on their watch, wanted to step up from cheese and wine to caviar and champagne: the show would go on and for the next decades, leaders railed against the truth, issued denials for things that actually did not have to accept or invite blame for. Down those years, China notched up more than 100 positive doping tests in the pool, largely returned by teenage girls – each one of them a victim of abuse and failed by their guardians, domestic and international.
Sports leaders in the Olympic movement have long overlooked/failed to see – wilfully or otherwise – such things and have dismissed the questions of media, athletes and coaches for decades.
That has undermined – and continues to undermine – everything the Olympic Movement is supposed to represent.