Three Go Under National Record, Martina Carraro Stamps Tokyo Ticket in 1:05.8 But What To Do About As Castiglioni/Pilato Snap on 1:06 Flat?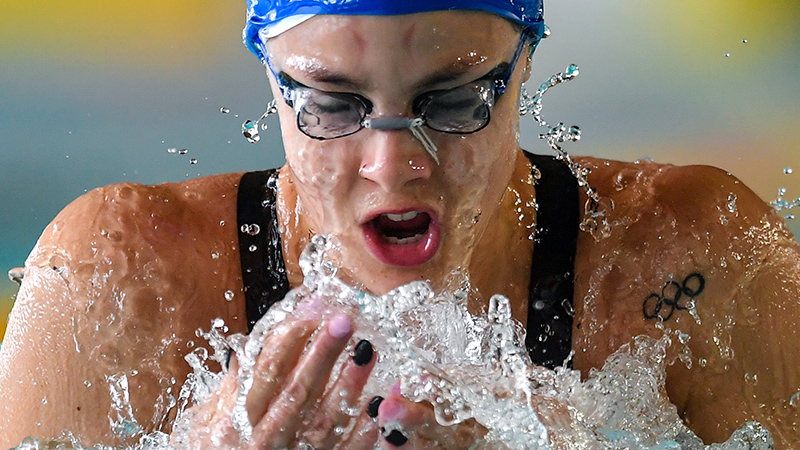 Martina Carraro does not but Italy has a big decision to make: how do you solve a problem of a match for second inside Olympic target time – and the entire podium inside national-record pace?
Day three of action in Riccione marked a 16th national 200m freestyle crown for the undefeated Federica Pellegrini – undefeated in domestic waters all the way from becoming the first Italian woman inside 2 minutes aged 15 in 2004 to a 32-year-old living legend. The SOS tributis serviens.
Martina Carraro booked her unquestionable ticket to the Tokyo Olympic Games with a 1:05.86 Italian record in the 100m breaststroke on the penultimate day of the Italian Spring Open Championships in Riccione.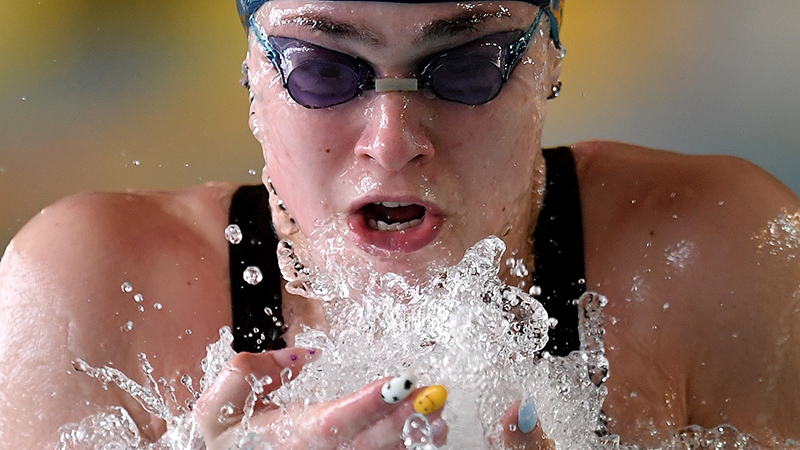 She had close company: just a touch behind her on a 1:06.00 match were Arianna Castiglioni and Benedetta Pilato. Only two per nation are allowed in each race – and only one reserve is likely for the medley relay, per stroke.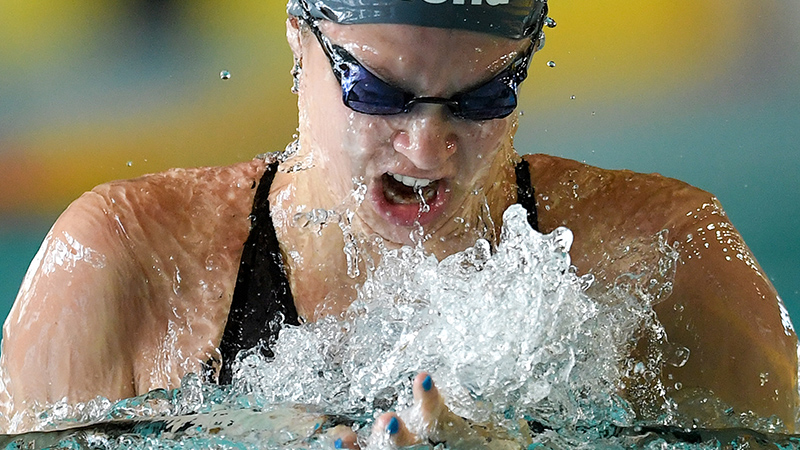 Martina Carraro, Fiamme Azzurre/Nuoto Cl.Azzurra 91, had held the national standard at 1:06.36 before Pilato's 1:06.02 from December last year. In the final this evening, the champion-to-be was out in 31.07, back in 34.79 for the first sub-1:06 by an Italian woman.
Castiglioni was out in 31.32, Pilato, the young 50m champion, in 30.91 ahead of both of them. Castigliano was home in 34.68, Pilato in 35.09. Snap.
The solution looks set to be that Pilato clocked 1:06.02 last December at a qualifying meet, when Castiglioni was a second away. Does Castiglioni have a right of appeal? Time will tell.
A swim-off might be an option but there was no word from the Italian federation this evening, the assumption being that Pilato will keep the berth she was pledged back in December. For Carraro, uncertainty was removed today. The partner of Fabio Scozzoli, Carraro said though FIN:
"It was a very difficult day, I was very tense. I was gunning for the Olympics and I didn't want to give it up for the world. I am really happy. Such a time is remarkable; I am very proud of the work we are doing. This morning I was amazed by the time trial swam by Arianna Castiglioni, but I did not get distracted and I remained focused on the project and on my potential. I didn't want to miss this opportunity. I did it".
Meanwhile, Elena Di Liddo, Carabinieri/CC Aniene, took the 100m butterfly crown in 57.85 for a likely ticket to Tokyo (57.5 specified but flexible and related to medley relay). The podium was completed by Ilaria Bianchi, on 58.37, and Claudia Tarzia, on 58.85.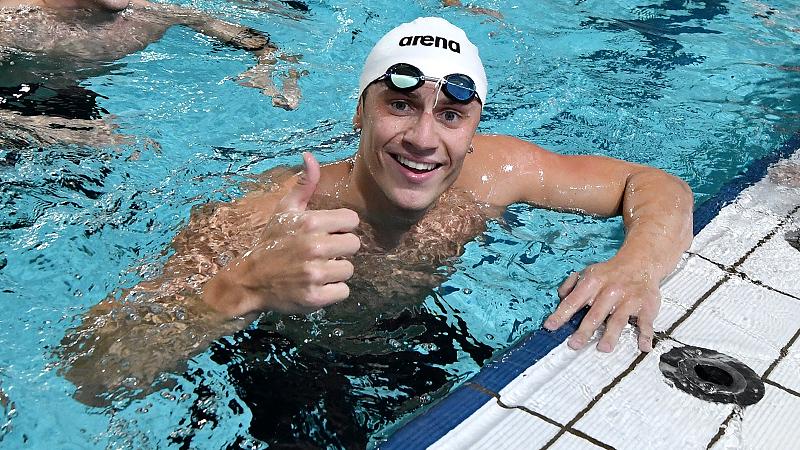 Nicolo' Martinenghi, CC Aniene, Italian records cracked in the 100m breaststroke final and then in the 50m heats on 26.47, made in three standards in two days with a 26.39 victory in the dash. Alessandro Pinzuti was closest, on 27.22, the bronze to
Simone Cerasuolo, on 27.50.
No Tickets In 3 Men's Finals But Relays Will Get Them To Tokyo
The men's 100m backstroke produced no immediate ticket to the Tokyo Olympic 100m backstroke for a champion with the crown back on his head, Simone Sabbioni, but a 53.91 made him the clear winner and in line for selection for the 4x100m medley – and the solo event in all likelihood. The silver went to Matteo Restivo in 54.41, bronze gone in 54.68 to Christopher Ciccarese.
It was the same picture in the men's 100m butterfly, the Olympic target at 51.5, Piero Codia, Esercito/CC Aniene, the champion in 52.06. Next home were six others inside 53, led by 200m winner Federico Burdisso, on 52.14, and Matteo Rivolta, who shut the door to the podium at 52.20.
Same picture in the men's 200m freestyle: 1:46.2 was the target time. Stefano Ballo, Esercito/Time Limit, took the crown in 1:46.76, the podium completed by Stefano Di Cola in 1:47.45 and Filippo Megli, in 1:47.45. Then came a snap on 1:47.83 from Matteo Ciampi and 400m Tokyo ticket-holder Marco De Tullio. All are likely to be in Japan for the 4x200m relay.
The session came to a close with victory for Silvia Scalia in the 50m backstroke, her 28.17 keeping at bay respective efforts of 28.26 and 28.38 from Costanza Cocconcelli and Panziera.