THEMAGIC5 Ships First 300 Swim Goggles For Healthcare Workers On Covid-19 Frontline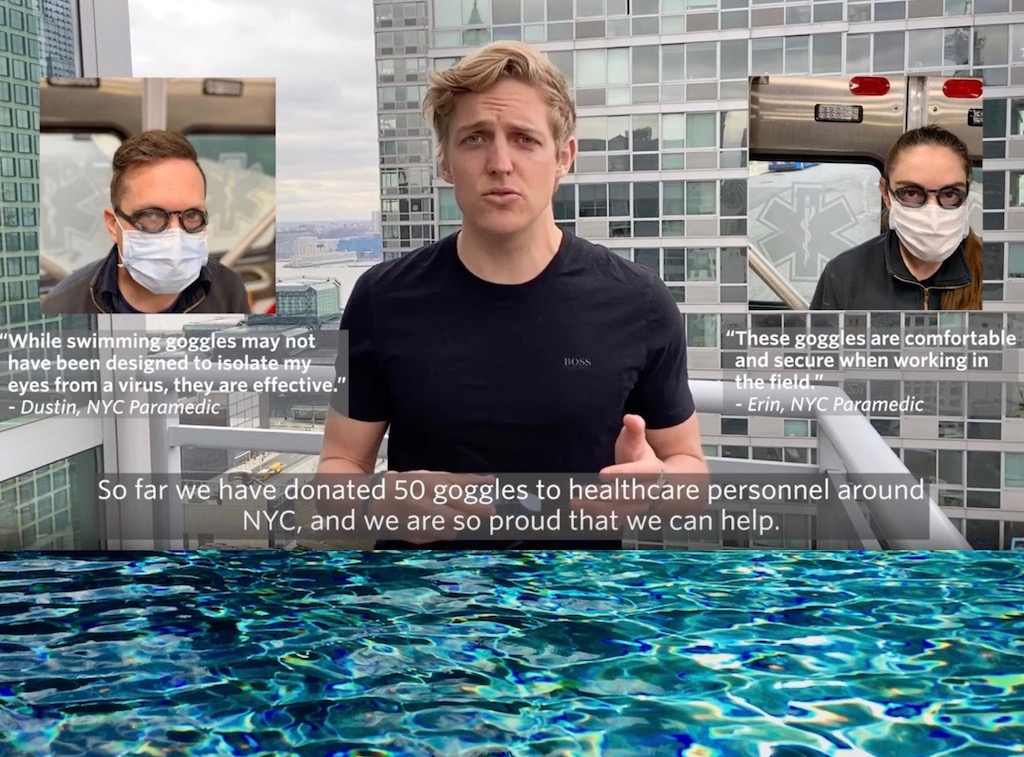 THEMAGIC5, the maker of custom-fitted swim goggles, has shipped the first 300 pairs of goggles to healthcare workers on the coronavirus (COVID-19) frontline in the United States under the GoFundMe appeal it launched a week ago.
Revealing that the first week of its appeal had funded 300 pairs of goggles at $15 a pair, THEMAGIC5 noted:
"Every Monday we will cover the progress of our COVID-19 response and how our amazing community is helping frontline workers by donating 15$ which enables us, THEMAGIC5, to provide free custom-fit goggles to nurses, doctors, and other frontline workers. 
"Goggles shipped as alternative PPE for Healthcare workers: Week 1 = 300 units."
The Campaign:
The GoFundMe Fundraiser where you can donate towards goggles for healthcare workers.
Rasmus Barfred, co-founder of TheMagic5, said:
"300 goggles and voucher codes for more than 50 hospitals/clinics/EMTs have been the result of the first week, that is amazing. All this has been from reaching out to our community and asking all you to spread the word our share our GoFundMe campaign. We have seen a lot of requests from NYC and New Jersey hospitals, but it's not limited to those two states, we have shipped goggles throughout the US, and we expect this to continue as the demand for PPE rise not only in NYC but throughout the country."
Received funding from our amazing community, customers, friends, and family:
Week 1 = $5,372, from 100 unique donors.
Barfred added: "We are stoked that 100 individuals have funded our COVID-19 initiative and accumulated more than $5,000 in funding.
"Current funding levels equals around 350 pairs of goggles that we can ship and that's really great. Though we need more funding to be able to continue our help. We do expect a surge in demand when the first 300 goggles get into the hospitals – when others see our goggles being used as PPE they are most likely to reach out and place an order with us too."
He explained the need to run TheMagic5 scheme with donations: "As much as we would like to donate goggles for free, we simply can't afford to do that. Our process of custom-producing each pair for each user is a costly process and we need your help to cover that. The production takes place at our Charlotte, NC facility."
"If you just donate 15$, we will take care of the rest. In other words, if you support with 15$ we can supply 1 pair of free tailor-made goggles to healthcare personnel."