The Vortex (July 18 – 24) – Ariarne Titmus Heads To Commonwealth Games With More World Records in Mind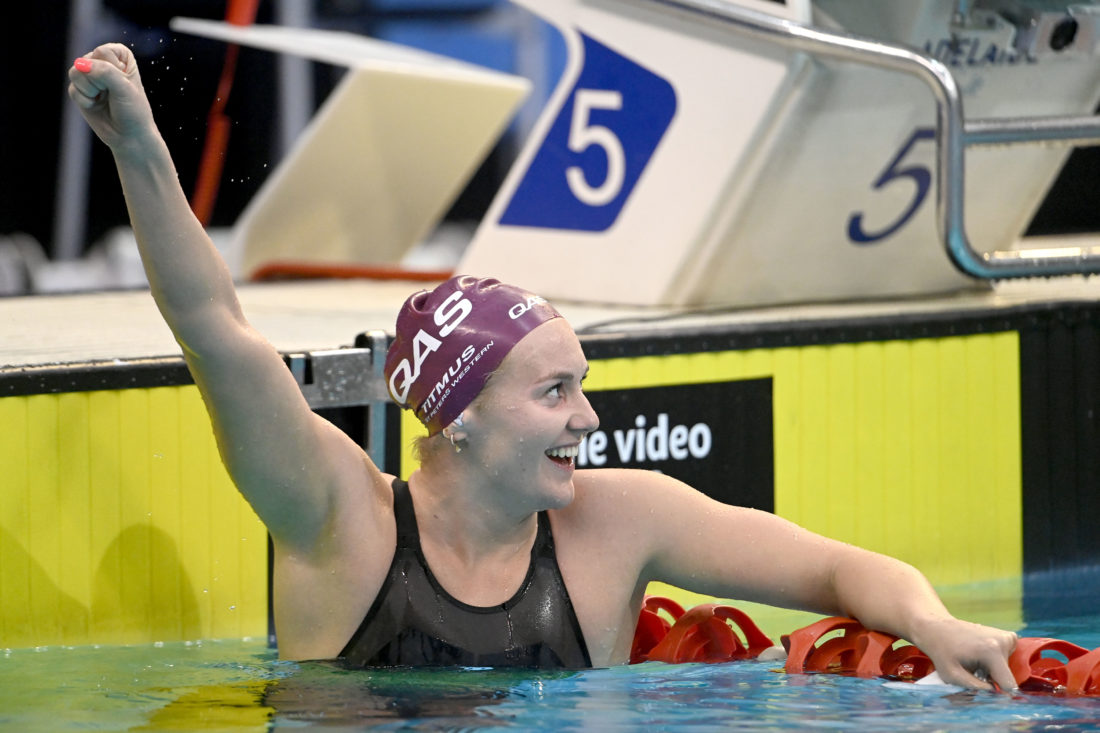 In The Vortex – Ariarne Titmus heads into the Commonwealth Games in pioneering form, plus:
Isaac Cooper says wellbeing issues, not banned substances, behind return home before start of commonwealth Games over 'misuse of medication'
First Irish Summer Nationals in three years underway in Dublin
SwimWatch takes on a Kiwi 10-point plan for change & 'tick-box' media coverage
Mckeon, McKeown and Stubblety-Cook lead Dolphins to Duel
the life and times of Ian Thorpe are to be celebrated to get a new series of 'This is Your Life' underway Down Under;
Australians Tim Disken and Isaac Cooper to miss Commonwealth Games, on respective grounds of injury and disciplinary action;
the Consortium on Female Sport has called on the NCAA and the University of Pennsylvania to withdraw the nomination of trans swimmer Lia Thomas for the NCAA Woman of the Year Award.
Plus: Michael Klim Charts Experience Of Living With Rare Type Of Autoimmune Disorder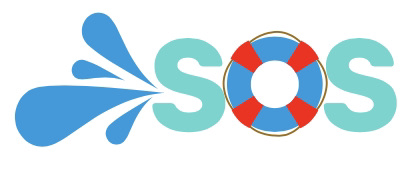 The Vortex is SOS' weekly digest and soak of swimming news, views and links to big events. Craig Lord is currently on writing retreat and taking break from usual coverage in 2022, barring focus on the European Championships in Rome come August and any big news along the way, including major global news on issues such as doping, trans inclusion in women's sport and governance failures. The Vortex will soak up the best of the rest in short form.
Friday, July 22
Titmus Targets Pioneering Pace At Commonwealth Games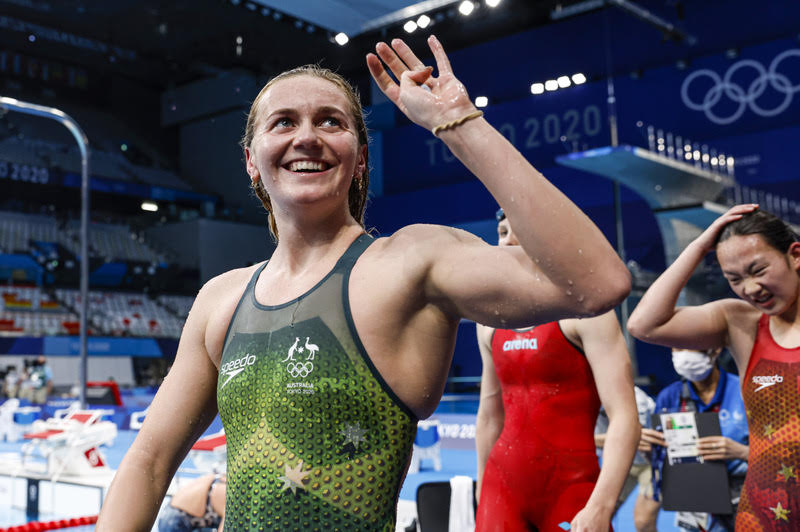 Ariarne Titmus, the Olympic 200 and 400m freestyle champion who broke the World 400m record at Australian trials in May, intends to be at her pioneering best for the Commonwealth Games that get underway in Birmingham next week.
Titmus' Commonwealth debut for Australia at a home Gold Coast Games in 2018 included four medals, including the 400m and 800m freestyle titles.
The Australian, who took the 400m free World title from Katie Ledecky in 2019, then the Olympic 200 and 400m crowns from the American in 2021 before taking down Ledecky's 400m free world mark this year, will see what her closest opponent has to offer at U.S nationals next week days before she races in Birmingham.
Ledecky, down for all freestyle distances from 100 to 1500m at nationals in Irvine, California, will race the 200m on Tuesday and then the 400m on Thursday, the day Titmus goes in the 200m in Birmingham. The Commonwealth 400m will unfold on Wednesday August 3 the week after next.
In the latest Swimming Australia video from holding camp in France, we hear Titmus, who bypassed World titles in Budapest last month, talk about her preparation and her intention to take the all-time pace in her best events to new heights at what will be her peak-performance meet of the year two years out from the Paris 2024 Olympic Games.
Watch the video of Ariane's pre-Games thoughts in full
Thursday, July 21
Isaac Cooper – Wellbeing Issues Not banned Substances Behind Return Home Before Start Of Commonwealth Games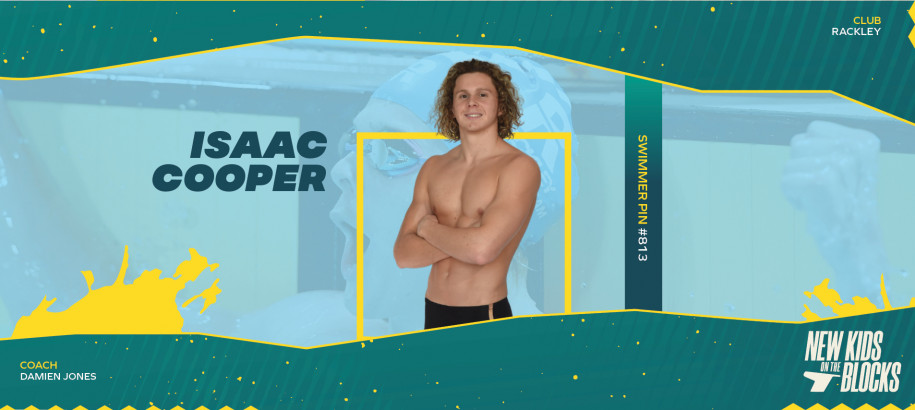 Isaac Cooper, the teenage Australian backstroke champion sent home from training camp before the Commonwealth Games get underway in England next week, has confirmed that his "misuse of medication was not banned substances". Rather, it involved matters that flow from "some wellbeing challenges, including the use of medication".
Cooper was sent home from a pre-Games swim camp in Chartres, France, this week, ahead of the start of the Commonwealth Games on next Thursday, for reasons that Swimming Australia said related to "misuse of medication" but Cooper took to Instagram to note: "It was ultimately my wellbeing and mental health that resulted in me going home."
"It was difficult to accept in myself that I needed to address my mental health but I believe that it is an ever present issue in all communities, including that of a professional athlete. I am grateful to Swimming Australia for helping to identify an issue and offering their support and resources to help me."
Cooper, 18 and among podium shots in the 50 and 100m backstroke at the Birmingham Commonwealth Games, added:
"I've had to undergo a lot of self-reflection and examination. The decision made to send me home was based on my behaviour and mental health and was made in my best interest and that of the team competing at the Commonwealth Games.
"More than anything I wish I could be there, racing with my team and cheering them on," he wrote. "The team means so much to me and I have made friends for life but the decision was not made in the interest of the next few weeks, rather the interest for the future of my swimming career.
"For the next few weeks I will be reflecting and resetting for the future. I will use this time of reflection to also examine the current issues. There are always two sides to a story and I shall continue to work positively and confidentially with Swimming Australia."
Record Goes Down On Day 2 At Irish Summer Nationals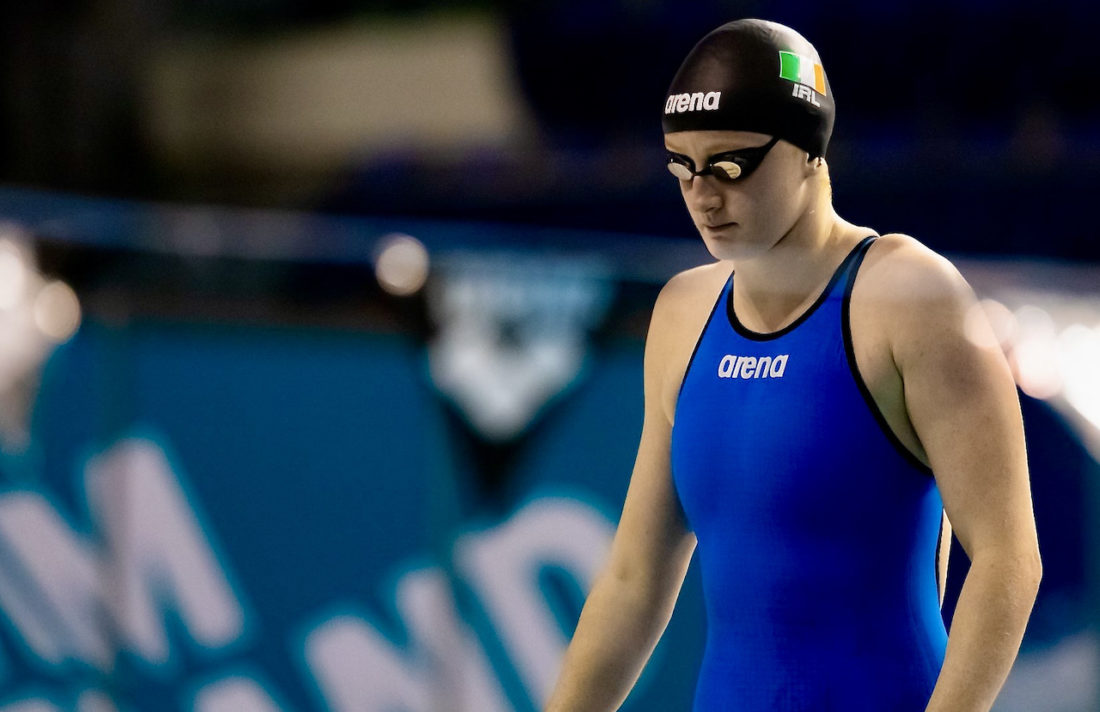 Larne Swimming Club broke the first Irish Record of the week on day two of the 2022 Irish Summer Nationals at the Sport Ireland National Aquatic Centre. The five day event is action packed with 865 of swimmers from over 100 clubs competing throughout the week.
The record came in the final event of the evening, the Mixed 15 yrs and over 400m Mixed Medley Relay, a race that was worth the wait. Larne claimed the gold medal in style, setting a new Irish Senior Club Record with a time of 4:00.95, beating their previous record of 4:01.77. The team comprised of Commonwealth Games bound Danielle Hill and Kaitlyn McCaw as well as Morgan Berryman and recent European Juniors swimmer Thomas Leggett. In second place and taking the silver medal was Ards with a time of 4:01.99 while Kilkenny took the final spot on the podium with a time of 4:05.17.
Day 2 report in full at Swim Ireland
'Journalists petrified of missing cucumber sandwiches' – SwimWatch Roasts Kiwi 10-Point Plan & Media coverage
David Wright, the coach and conscience of New Zealand Swimming through his SwimWatch International blog, has published an editorial in which he criticises what he considers lax coverage of a "10-point action plan … "to address recommendations specifically related to either HPSNZ or the broader high-performance system." It will do not such thing, Wright suggests, raising issues pertinent to processes of reform and long-overdue change in governance and its impact on athlete welfare.
Wright starts by noted:
Stuff reporters Dana Johannsen and Zoe George should hide their heads in shame. Today they have written 700 words on a 10-point action plan published by HPSNZ. The purpose of the plan, we are told, is "to address recommendations specifically related to either HPSNZ or the broader high-performance system." Johannsen and George then go on to accentuate the mythical benefits likely to accrue from the 10-point action plan. And in that they are insulting the memory of Olivia Podmore and any other victim of sporting abuse – yes, including me.
Investigative journalism? I don't think so. More like cheer leaders for the establishment, two journalists petrified of missing the cucumber sandwiches on offer at the Castle table. Why? Because the HPSNZ action plan does nothing. It is a document that will gather dust like so many have before. If Johannsen and George think this is going to do anything more than the dozen HPSNZ action plans that have gone before, then I have a cycleway across the Auckland Harbour Bridge to sell them.
He ends his blog with his own two-point plan for change:
So, what would have kept me happy. The answer is a two-point plan.
Abolish every Sport New Zealand appointed Board member's position. In other words, Castle could have brought back democracy to New Zealand sport.
Approach the New Zealand Trade Union Council to establish a truly independent trade union to care for athlete's welfare. Not some bandaid over a broken leg like this pathetic 10-point action plan.
And for the love of God, Johannsen and George, do your job. I would imagine the last thing either of you want on your CV is a note saying the next Podmore death is: "because I did nothing. I fiddled while Rome burned."
Wednesday, July 20
McKeon, McKeown & Stubblety-Cook Lead Dolphins to Duel
The Australian Dolphins – in prep for the Commonwealth Games in Birmingham – have named the first half of their team set to contest next month's Duel in the Pool, with Australia's most successful Olympian, Emma McKeon, headlining the group alongside fellow Olympic champions Kaylee McKeown and Zac Stubblety-Cook, the first man to race inside 2:06 over 200m breaststroke.
Swimming Australia issued the following statement: McKeon is joined by fellow Tokyo Gold Medalists and recently crowned World Champions, Kaylee McKeown and Zac Stubblety-Cook, in the initial group of 13 athletes selected to face America in Sydney from August 19-21.
Eight of the athletes selected medalled at the recent FINA World Championships in Budapest, while every member of the initial group was part of Australia's team at last year's Tokyo Olympics.
Australian Dolphins Head Coach, Rohan Taylor, said he was excited by the calibre of the first half of the team.
"We are fortunate to have such incredible depth in our Dolphins ranks, highlighted by the broad range of contributors to our team's success on the international stage in recent years," Taylor said. "Duel in the Pool is a unique racing program that requires nuanced selection, so to be able to call on a host of Olympians and recent World Championship medalists to again step up and compete for Australia is testament to our standing in international swimming."
"It's also an exciting opportunity to be involved in the reinvigoration of a competition steeped in such rich history and each of these athletes jumped at another chance to represent their country, so I have no doubt they will do our fans, and themselves, proud."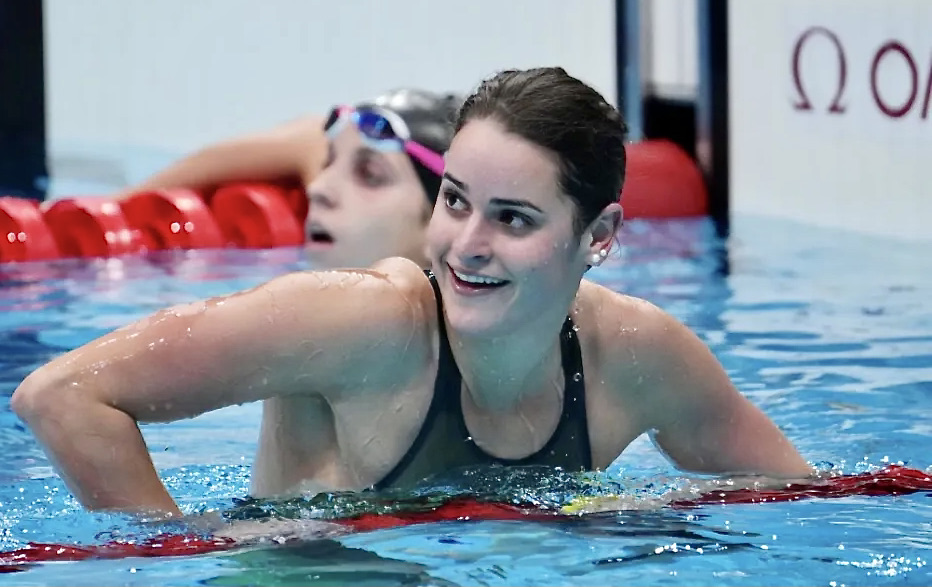 The first 13 Dolphins selected for the return of Duel in the Pool are:
Tamsin Cook
Meg Harris
Chelsea Hodges
Mack Horton
Kareena Lee
Emma McKeon
Kaylee McKeown
Leah Neale
Brendon Smith
Zac Stubblety-Cook
Matt Temple
Brianna Throssell
Madi Wilson
The remainder of the Dolphins team for Duel in the Pool will be selected following performances at the upcoming Commonwealth Games in Birmingham.
The Duel in the Pool commences with an Open Water relay at Sydney's iconic Bondi Beach on August 19, before two days of an exciting, unique and action packed pool program at Sydney Olympic Park on August 20-21.
Duel in the Pool is proudly supported by the NSW Government through its tourism and major events agency, Destination NSW.
To secure your seat for Duel in the Pool and witness swimming's ultimate rivalry, click here.
First Irish Summer Nationals In Three Years Get Underway In Dublin
Racing got underway at the first Irish Summer Nationals to be held in three years (as a result of the Covid pandemic).
Day 1 report from Swim Ireland
Tuesday, July 19
A Celebration Of Ian Thorpe
Australia's Channel 7 will celebrate the life and times of Dolphins great Ian Thorpe on July 24 in a return of the classic biopic TV series This is Your Life":
Disken & Cooper Out Of Commonwealth Games
Swimming Australia issued the following statement: Swimming Australia wishes to advise that Dolphins Tim Disken and Isaac Cooper will miss the upcoming Commonwealth Games.
Disken has experienced a setback in his recovery following recent surgery which will rule him out of competing in Birmingham.
Cooper has been sent home from the Dolphins training camp following some wellbeing challenges, including the use of medication.
He has acknowledged his mistakes and accepted the consequences, and Swimming Australia will continue to support him as he addresses these challenges.
The welfare of our athletes remains our absolute priority. Swimming Australia is vigilant in educating athletes of their obligations under the National Integrity Framework and will continue to provide all necessary support to ensure they uphold the highest standards and behaviours when representing Australia.
Monday, July 18
Female Sports Campaign Group Demands NCAA Withdraw Trans Winner Lia Thomas' Nomination For Woman Of Year Award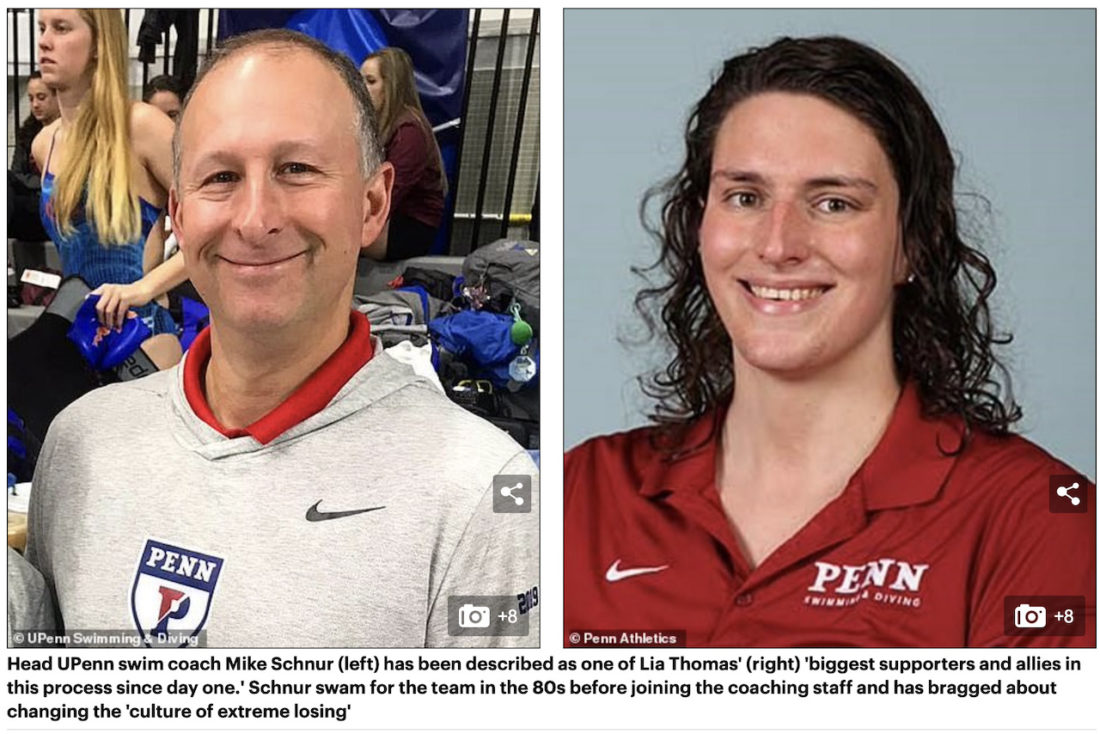 The Consortium on Female Sport, an international campaign group that advocates for the preservation of the female sports category, has called on the NCAA and the University of Pennsylvania to withdraw the nomination of trans swimmer Lia Thomas for the NCAA Woman of the Year Award.
The news of Thomas' nomination last week stood in stark contrast to the trend in domestic and international rules on transgender inclusion in swimming and moves such as that by a Pennsylvania school district to bar athletes who grew through male puberty before identifying as women from female sport.
In March, Thomas, who raced for two seasons at Penn as Will Thomas, having grown up a boy to man, became the first trans athlete to claim an NCAA women's title when finishing ahead of seven women in the 500 yards freestyle.
The Consortium on Female Sport's call on the inclusion of a trans athletes who is ineligible to race in International competition, includes:
In allowing this nomination to stand, the NCAA has relinquished its governance obligations in the following ways:
1. The NCAA has failed to ensure that eligibility rules are up to date and based on scientific fact.
2. The NCAA has knowingly placed a transgender athlete into an impossible situation as the symbol of its failed eligibility policy and has misled the public into believing that the inclusion of someone with a competitive advantage into the female category represents social justice.
3. The NCAA failed in its Title IX obligation to female athletes to provide them with the same fair competition as their male counterparts.
4. The NCAA continues to undermine entire cohorts of female swimmers by announcing a three-year "phase in" of a new FINA-consistent NCAA eligibility policy which would not have permitted Lia Thomas' eligibility; thereby conveying the message that female swimmers are simply going to have to wait three more years for fair competition (full implementation of its new policy being scheduled for 2023-24).
By seeking to promote an athlete who was inappropriately admitted into the 2021-2022 collegiate female swimming competitions, both the NCAA and PENN send a signal that they no longer honour the principle of a level playing field for the female athlete category. Further, in doing so, both institutions exhibit extraordinary insensitivity in, once again, placing this transgender participant in the crosshairs of controversy.
We call for both the NCAA and PENN to demonstrate good governance by withdrawing the nomination of Lia Thomas.