The Vortex, May 2-8 – London Swimmers Form Reach-Out Group as Swim England Safeguarding Officers Look Into Concerns Over Years John Wright, Charged With Abuse In Australia, Led Kingston's World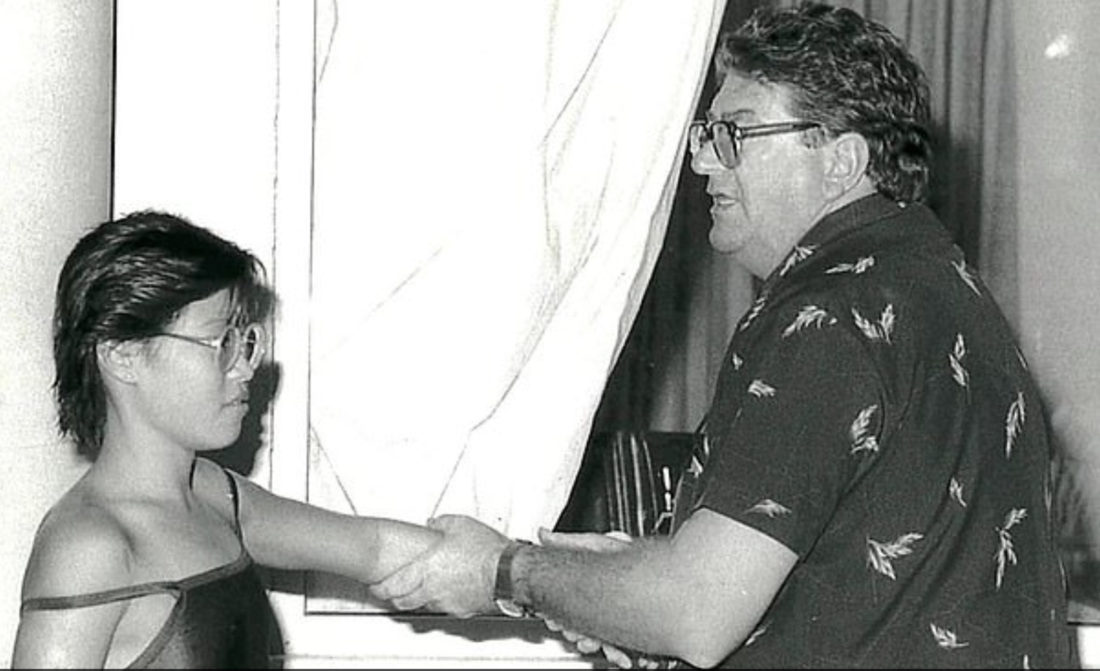 The Vortex is our weekly day-by-day digest of swimnews, views, top picks and links to the best coverage of world swimming and related issues. This week, May 2 to May 8 has seen squads selected for European Junior Championships and Commonwealth Games & marked the launched of the FINA World Cup Schedule. Craig Lord is currently on writing retreat and taking a break from usual coverage of the sport but will continue the SOS weekly Vortex round-up
Sunday May 8
Swimmers in England have created a private reach-out group on social media to support those who may have been harmed by John Wright, the Australian coach charged with sexually assaulting a number of swimmers in his own country and facing allegations of abuse in South Africa.
A Mail on Sunday investigation, assisted by SOS, discovered that Swim England safeguarding officers have been in contact with the group and have been offering support for those who are understood to have concerns over the "bullying and mental health issues" they endured while working as youth swimmers in Wright's squad when he headed the Kingston Swimming Club program in west London.
No one at the Kingston club is known to have alleged sexual abuse.
Wright, who is in his late seventies, was arrested in Australia last October and charged on nine counts of historical child sex assaults following a TV documentary. It interviewed multiple men who claimed Wright abused them while their coach in the 1980s. The abuse cases are also said to include victims in South Africa.
Among those said to have been harmed by Lewis are Australians Shane Lewis and Paul Shearer. Both Shearer and Lewis contacted Swimming Australia regarding the abuse, in 2009 and 2016 respectively. Swimming Australia told Shearer it could not investigate because he had not filed a formal complaint. Lewis abandoned his pursuit of Wright, saying he felt 'let down' by the federation.
Shearer died in July 2020, with reports saying he took his life, while Lewis died in February 2021 following a fatal prescription drug overdose at the age of 47, his passing also suspected to be linked to what he had endured during his swimming days.
In England, the Kingston Royals support group was formed before the second set of charges were made against Wright in February, nearly 14 years after he bid farewell to the club at the National Championships in Sheffield in August 2008.
Swim England said in a statement: 'The welfare and wellbeing of all Swim England members is of paramount importance and we are committed to ensuring that all who take part in our activities are able to participate in an environment that safeguards them from harm.
'Swim England encourages any individual who has concerns relating to this or any other safeguarding matter to contact us. Individuals can also contact police, Crimestoppers or the NSPCC Child Protection Helpline.'
Kingston Royals did not respond to requests for comment.
The story in full at the Mail on Sunday
Saturday May 7
Sleep Makes The World Of Difference To Cognition & Mental Health News Study Suggests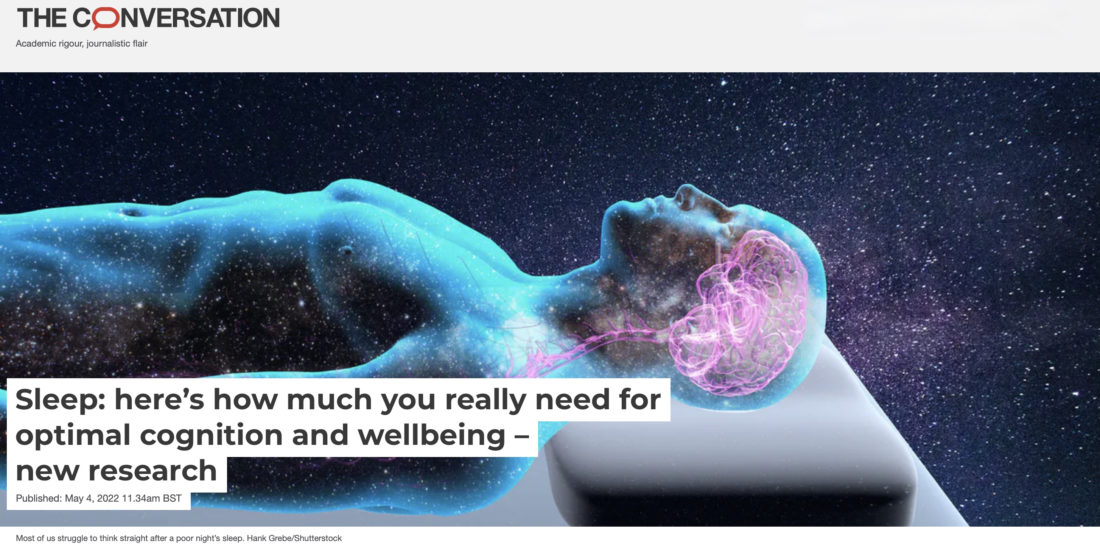 The focus of the latest research on the importance of sleep does not speak directly to sport but does talk of the effects of too little quality sleep on cognition and mental health, two factors significant in swimming.
The following paper is, then, worth a read, for athletes, parents and coaches:
The brain structure and genetic mechanisms underlying the nonlinear association between sleep duration, cognition and mental health
Conducted by researchers Yuzhu Li, Barbara J. Sahakian, Jujiao Kang, Christelle Langley, Wei Zhang, Chao Xie, Shitong Xiang, Jintai Yu, Wei Cheng & Jianfeng Feng, the study is summed up in an abstract that includes "… mediation analysis and structural equation modeling identified a unified model incorporating polygenic risk score (PRS), sleep, brain structure, cognition and mental health. This indicates that possible genetic mechanisms and brain structural changes may underlie the nonlinear relationship between sleep duration and cognition and mental health."
You can read a good summary of the issues in this feature at The Conversation looking at the key findings of the study:
Sleep: here's how much you really need for optimal cognition and wellbeing – new research
https://theconversation.com/sleep-heres-how-much-you-really-need-for-optimal-cognition-and-wellbeing-new-research-181879?utm_source=linkedin&utm_medium=bylinelinkedinbutton
Have a fine weekend – and get some good sleep: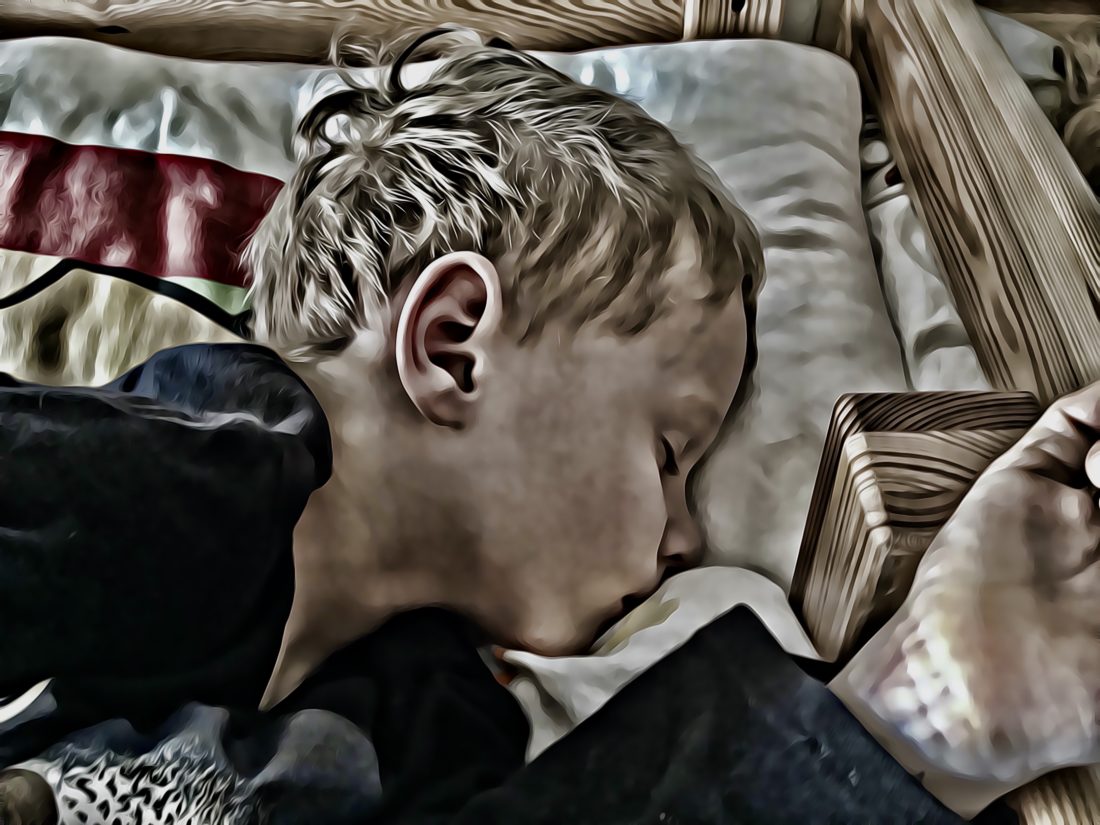 "Bad sleep also affects people's mood and behaviour, whether they are young infants or older adults. So how much sleep does our brain need to operate properly in the long term? Our new research study, published in Nature Aging, provides an answer. Sleep is an important component of maintaining normal brain functioning. The brain reorganises and recharges itself during sleep. As well as removing toxic waste byproducts and boosting our immune system, sleep is also key for "memory consolidation", during which new memory segments based on our experiences are transferred into long-term memory."

The Conversation
A study by the National Center for Biotechnology Information revealed that "after 17 to 19 hours without sleep … performance on some tests was equivalent or worse than that at a BAC of 0.05 percent." In effect, being moderately sleep deprived has similar effects on your functioning as being legally intoxicated. The study also found that response speeds "were up to 50 percent slower for some tests," meaning that extreme fatigue affects motor function, response speed and overall accuracy.
Sleep deprivation can, therefore, directly affect a swimmer's performance. A well-rested swimmer is a more efficient, faster swimmer. According to the American Academy of Sleep Medicine, a well rested swimmer will, on average, swim "a 15-meter sprint 0.51 seconds faster, react 0.15 seconds quicker off the blocks, improve turn time by 0.10 seconds and increase kick strokes by 5.0 kicks."
So, whether for the here and now or because you want to remember the good times in the pool when your grandchildren are sitting on your knee: get some good sleep in.
Friday May 6
Duncan Scott Celebrates Quarter Century As A Multi-Talent On 46.1 (Swiftest 100 Free Split In History, 2019 World Titles) & 4:09 400IM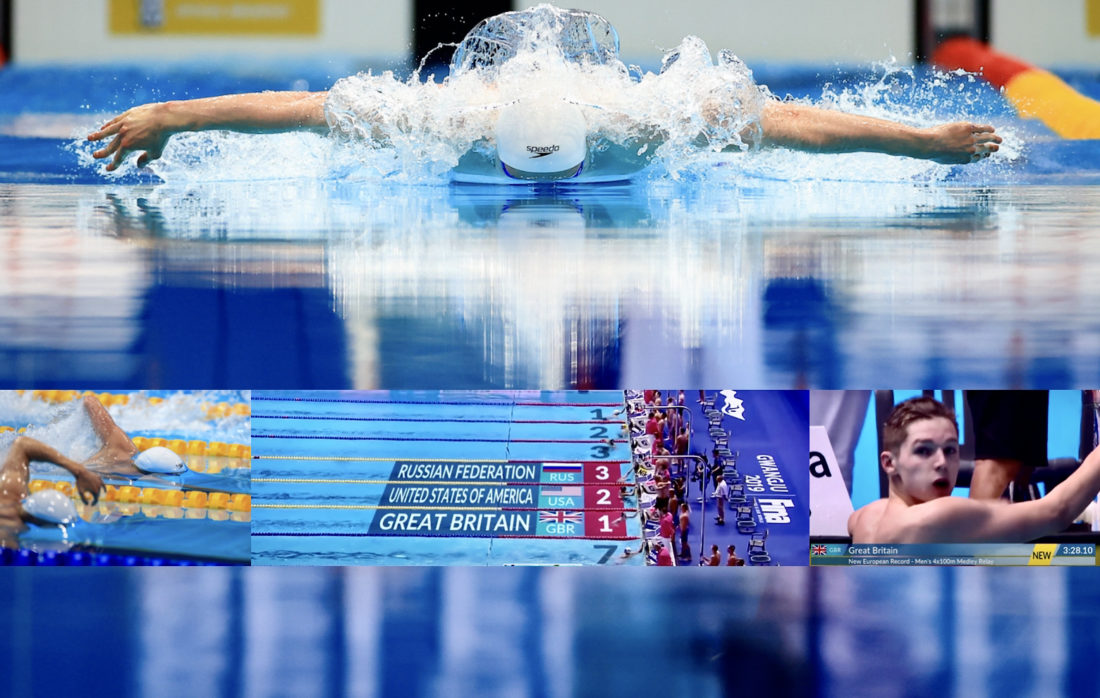 Duncan Scott, the Scot whose swim skills include a speedy spectrum of the fastest 100m free split in history, a 46.14, and the Commonwealth and British record of 4:09.18 he set over 400m medley last month, turns 25 today.
A good moment to recall one of the most sizzling and sensational overhauls in relay history, as Scott swept Great Britain to an historic victory over the United States in the 4x100m medley at the 2019 World Championships after Luke Greenbank, Adam Peaty and James Guy delivered him to the water adrift what looked like an unassailable lead by Nathan Adrian, the 2012 Olympic 100m champion:
In textile, no swimmer has ever raced faster over 100m freestyle, even the shiny suits era producing just one swim quicker than Scott's, a 46.06 by Jason Lezak at Beijing 2008 sweeping the USA past France four gold in the 4x100m free four years before Yannick Agnel (currently under investigation) swept France past the USA for gold in 46.74.
In textile, 46.14 is one of the most astonishing swims ever seen. That it comes from a man capable of Olympic silver in the 200m free and 200m medley, gold in the 4x200m with GB mates and, of late, a 4:09.18 over 400m medley only adds to the legend of a man who in winning four medals at Tokyo 2020 became the most decorated British athlete, all sports, at a single Games.
Happy birthday Duncan Scott.
British Swimming Signs Up For Reims Team GB Pre-Paris 2024 Camp
German Scientists Call Adidas, Puma & Hugo Boss To Account Over Discovery Of Xinjiang Cotton in T-Shirts
Germany scientists and researchers have called out some of the world's biggest sports and fashion brands, German companies Adidas, Puma and Hugo Boss, after they have found traces of Xinjiang cotton in shirts and T-shirts made by the companies.
The discovery appears to contradict, The Guardian reports "the German clothing companies' promises to revise their supply chains after allegations of widespread forced labour in the Chinese region. Recent reports have suggested more than half a million people from minority ethnic groups such as the Uyghurs have been coerced into picking cotton in Xinjiang, which provides more than 80% of China's and a fifth of the global production of cotton."
The report in The Guardian follows an NDR broadcast in Germany that broke the story.
Irish Gardaí Arrest Coach After Swim Ireland Reports Concerns Over Recording Equipment Found In Changing Rooms
A swimming coach has been arrested as part of an investigation into the alleged sexual exploitation of children in the sport after Swim Ireland's National Children's Officer referred a report that recording equipment had been found in a changing room used by members of a youth swim team.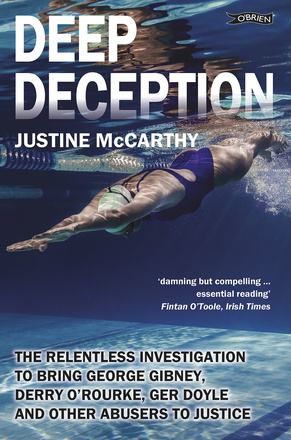 On receiving a tip off, Swim Ireland reported the matter immediately to Gardaí (the Irish police), as required by laws brought in after Ireland was rocked by sex abuse scandals in swimming described in the harrowing but excellent book "Deep Deception" by Justine McCarthy. The issues raised in Ireland's scandals apply across the world in a sport in which governance has too often struggled to find an appropriate response and rogues see their chance yet.
Swim Ireland's response was swift. The federation also issued a statement to noted
"The matter is now being investigated by the gardaí. All relevant protocols are active including dissemination of information as appropriate. Our priority is to offer appropriate support and to co-operate with the Garda investigation. As we understand it, this is not a matter that has previously been raised with the gardaí and our National Children's Officer continues to liaise closely with them."
The man, said to be in his 30s, was arrested on Tuesday and questioned at a Garda station in west Dublin under section 4 of the Criminal Justice Act 1984. He has since been released without charge and a file is currently being prepared for the Director of Public Prosecutions.
A police spokesperson confirmed to Irish media that the man was arrested on suspicion of alleged offences contrary to the Criminal Law (Sexual Offences) Act 2017.
The investigation is being led by a Garda Divisional Protective Services Bureau comprised of detectives specially trained to investigate sexual offences. It was triggered by reports from a number of people concerned that a recording device or devices may have been hidden in an area where children changed before and after swimming sessions, RTÉ reported.
Chad Le Clos On The Mend Through Therapy After World Rocked By 'Super' Depression over Unspecified Trauma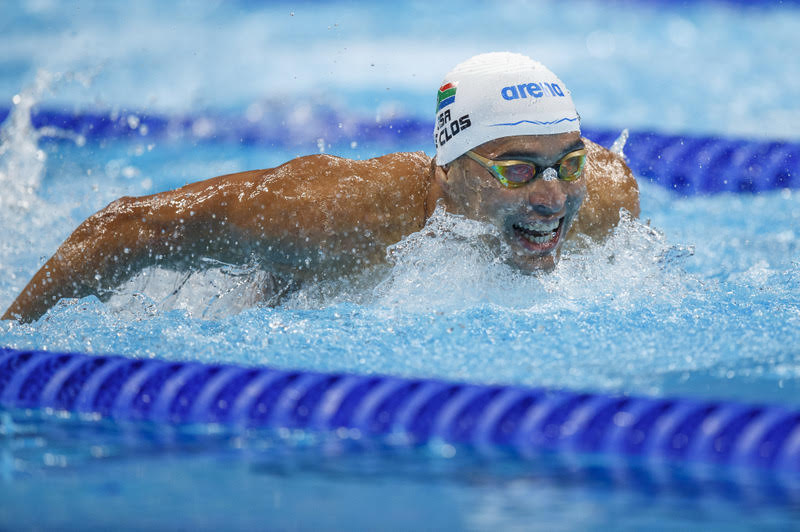 Chad le Clos does not specify what caused his decline into despair and depression but he says that he suffered a traumatic experience in January 2021 that knocked him off track for the Tokyo 2020ne Olympic Games and sent him into therapy.
Le Clos revealed his struggles in an interview with The New Frame in South Africa.
The 2012 Olympic 200m butterfly champion whose victory came to trigger a second soaring comeback in the man he defeated, Michael Phelps, does not disclose the nature of the trauma he suffered but he expresses it in stark terms when he notes: "It's something I'll never talk about because it's not for anybody else to know. But it was something so deep, it was worse than my parents having cancer and this was worse for them."
It is unknown whether the matter is about Le Clos' view of himself and involves no others or whether it could be related to events involving others.
Whatever it was, it coincided with several other factors that the swimmer says were dragging him down in 2021, including a fall in sponsorship money and disturbing developments in South African swimming. At 29 in Tokyo, Le Clos finished fifth in the 200m butterfly final. Only after the Games did he seek help, something he now regrets. He tells The New Frame:
"I only started to speak to someone after the Olympics – biggest mistake of my life – and I started getting myself right again. I was in a dark place, even after the Olympics. I was super depressed. There were times where I was sitting in my room just crying by myself. I didn't know why I was like that. It genuinely wasn't about the Olympics. It was about my future and about me… it felt like I had fallen such a long way from where I was in terms of who I was as a person. It really wasn't about swimming."
Le Clos says that is now "on my way back" and making progress in therapy. His aim at Commonwealth Games in Birmingham this summer is to become the most decorated athlete in the history of the event. By the end of the Gold Coast Games in Australia in 2018, Le Clos had 17 medals, topped by seven golds over three Games. That made him the most medalled swimmer in Commonwealth Games history. He now needs two medals to get past the record tally of 18 shared by sport shooters Phillips Adams, of Australia, and Mick Gault, of England.
As for Paris 2024 and what would be his fourth Olympic Games, Le Clos tells The New Frame: "I know I'm winning medals in two years' time, I can promise you that. So I'm not worried about the future."
Thursday May 5
FINA World Cup Dates 2022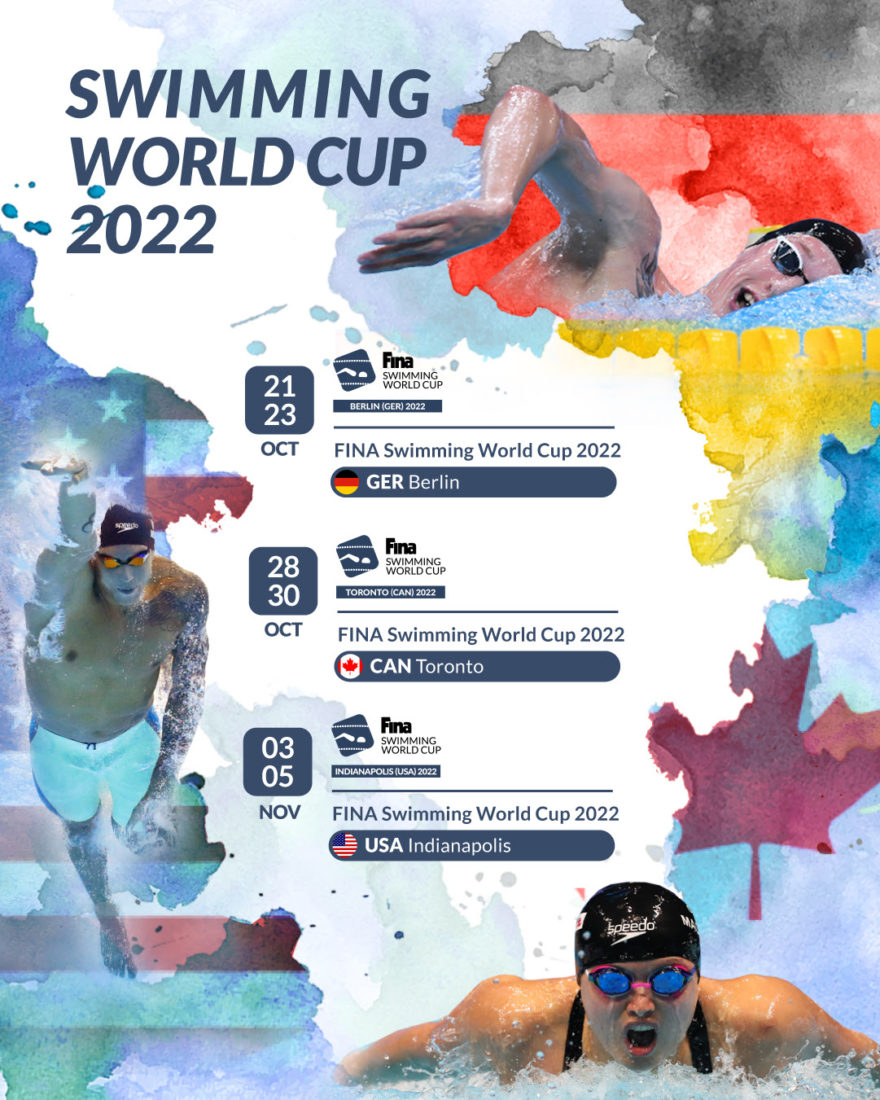 The three-meet FINA Swimming World Cup 2022 will get underway in Berlin on October 21-23 before moving to Toronto, Canada, from October 28-30, and ending in Indianapolis, USA, in the first week of November.
A regular World Cup stop, Berlin has hosted 17 events since 2000, FINA noted today as it issued its schedule for 2022. Toronto, meanwhile, will host its first World Cup since 1988.
All three legs for the series will be qualifiers for the 16th FINA World Swimming Championships (25m), while "more than 750 athletes from 40 countries across all five continents are expected to compete for an overall series prize pool of USD 1.2 million", FINA noted, adding: "A new bonus structure will provide financial incentives for standout performances as well."
Ukraine Squad Thank Hungarians For Fine Hospitality In Safe Haven Away From Their War-torn Home Under Attack From Putin's Russia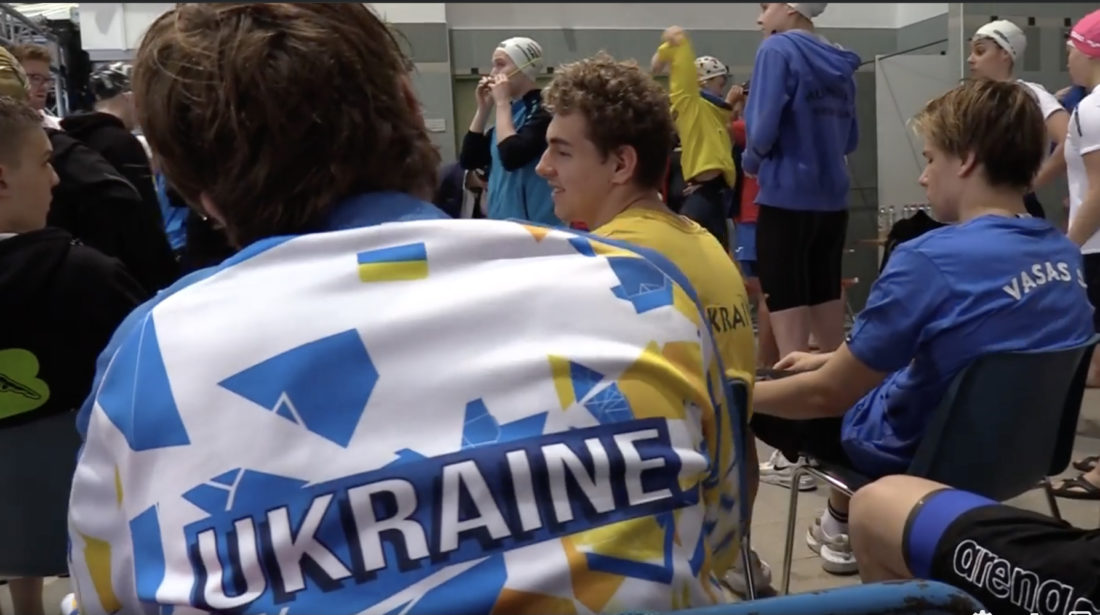 A squad ofd Ukrainian junior swimmers and their coaches who found safe shelter in Hungary in early March were invited to train and compete in Debrecen during Hungarian Nationals. Two of Ukraine's top talents and their coach spoke to European Aquatics about the challenges they are facing being away from home during such difficult times.
You can watch the video at the LEN Facebook page here.
Wednesday, May 4
Jacob Whittle Leads British Hopes At Helm Of 42-Strong Squad Bound For Bucharest & The European Junior Championships
Big sprinter Jacob Whittle, who made his Olympic debut in Tokyo last year, heads a British team of 42 heading to the European Junior Championships in Bucharest, Romania.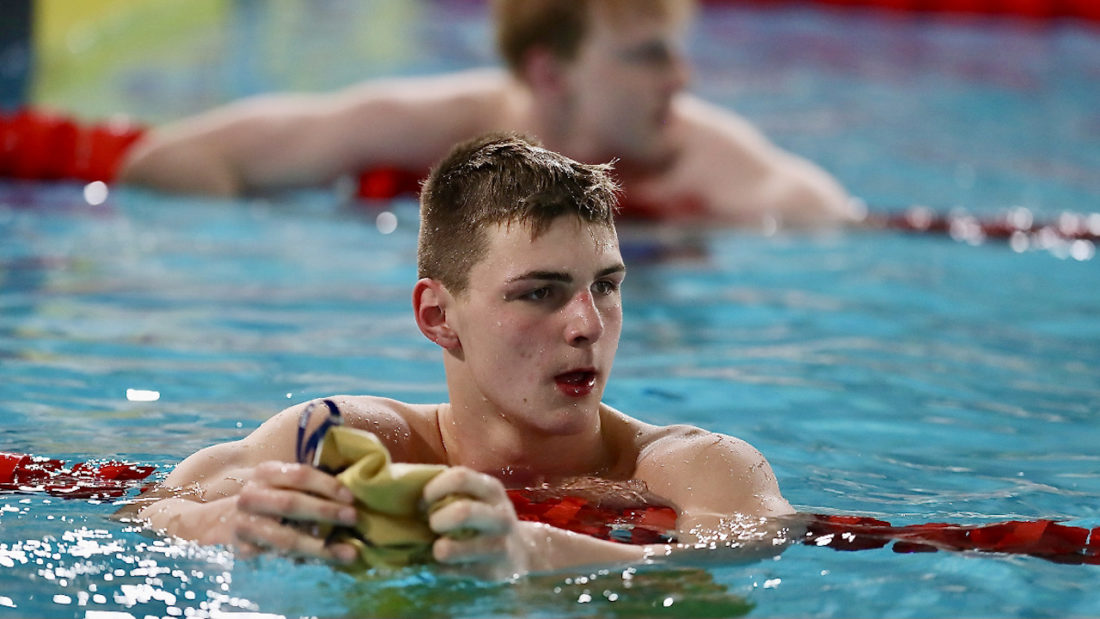 Whittle raced at his first senior Europeans last year, emerging from Budapest with gold and silver after swimming the heats of the mixed and men's 4×100 free relays on his senior international debut for Britain. In Tokyo he was the youngest member of Team GB swimming at 16.
Now 17, he has a busy summer ahead he will race in the Romanian capital straight after competing in Budapest once more, this time at the World Championships, and just before racing for England at the Commonwealth Games from July 28.
Whittle will be joined in Bucharest by several medallists from 2021 European juniors including Eva Okaro, Leah Schlosshan, Harvey Freeman and Evan Jones for the event at the Otopeni Olympic Swimming Complex on July 5-10.
British Swimming head of performance development Alan Lynn said: "There were many outstanding swims from our junior athletes at the British Championships, which was even more impressive given the lack of competition opportunities many have had over the past two years. It means we have been able to select a team with great potential for Bucharest, which we know will be a hugely valuable learning experience for every swimmer involved.
"I'm looking forward to seeing the outcomes from this meet, two years out from Paris and with others targeting continued progression along the journey to LA in 2028."
The British Team for Bucharest in full
Tuesday, May 3
Katie Ledecky To Bypass 200 Free At World Titles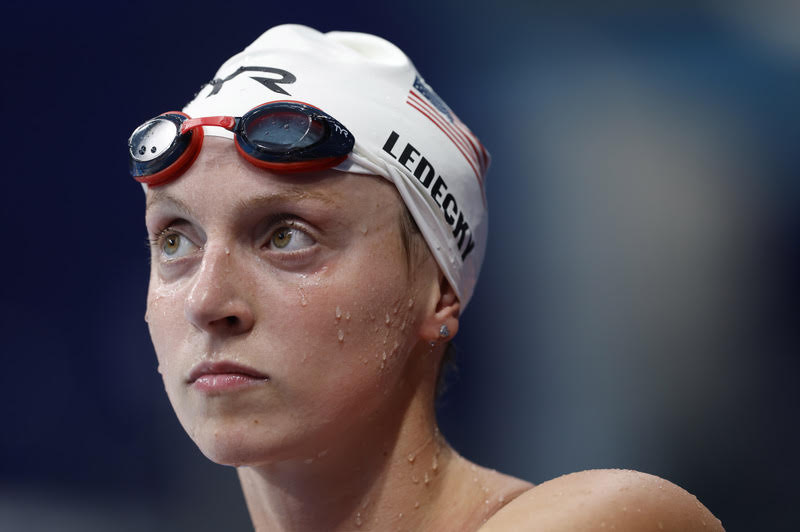 Katie Ledecky claimed victories over 200, 400, 800 and 1500m freestyle at U.S. World-Championship trials in Greensboro last week but has opted to bypass the 200m. The American slots in the 200m solo will go to existing team members 15-year-old Claire Weinstein, second to Ledecky at trials, and Leah Smith, second to Ledecky in the 400m at trials.
Kathleen Dawson Not Among Swimmers Nominated For Scotland Commonwealth Games Duty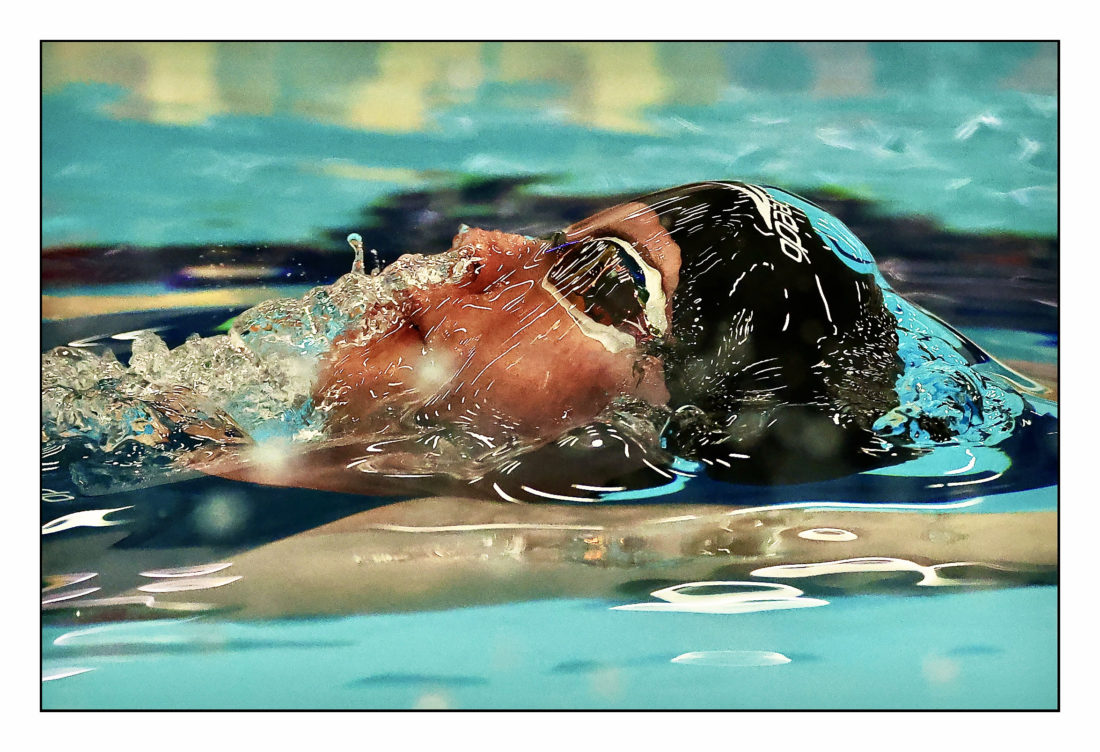 Olympic 4×100 Mixed Medley champion and European 100m backstroke champion Kathleen Dawson is not among the 33 swimmers nominated to represent Scotland at the Commonwealth Games in Birmingham in July and August.
Pre-selected for the Games, Dawson was beset by an inflamed disk before the Olympics last year and the extreme nerve pain it caused in her leg has continued to plague her. It is not known if that is the reason why her name is missing from the Scotland list.
The Tartan team is led by six-time Olympic medallist Duncan Scott, whose four medals at Tokyo 2021 made him the biggest hauler by a British athlete in any sport at a single Games. Scott, the fastest 100m relay splitter ever in textile when he swept Britain to gold in the medley relay at the Gwangju 2019 World Championships, recently took down the British 400m medley record in 4:09.
Scotland For The Commonwealths – the Team Nominations in Full