The Vortex, May 16-22: Sarah Sjostrom Best Of Dash Race Series (24.06, 24.08, 24.11) As Monaco Leg Of Mare Nostrum Concludes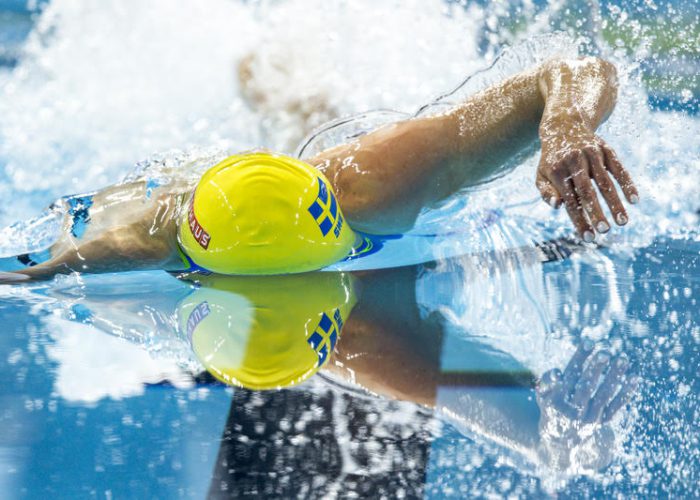 The Vortex is our weekly day-by-day digest of swimnews, views, top picks and links to race and news coverage of world swimming and related issues in the Olympic world. Craig Lord is currently on writing retreat and taking a break from usual coverage of the sport but will continue the SOS weekly Vortex round-up
Sunday May 22
Sarah Sjostrom is not quite back at her World 50m freestyle best (23.71) but her efforts augur well for the World and European battles ahead this season for the Olympic silver medallist of Tokyo 2020ne: on 24.06 in the quarter finals yesterday, the Swedish ace produced a 24.11 semi and then a dominant 24.08 victory today as the Monaco round of the Mare Nostrum Tour wrapped up with a blast from the Swedish ace.
And if topping the final in a 24.08 leaves anyone feeling underwhelmed, consider too that it followed a 25.26 win in the 50m 'fly. China's Liu Xiang has gone a slither swifter this year, while Emma McKeon, the Australian who claimed gold ahead of Sjostrom in Tokyo last year, will by pass World titles in Budapest next month but has been named for the Australian team bound for Birmingham and the Commonwealth Games in late July.
The Aussie squads for international senior action were announced on a day inn Adelaide that saw Ariarne Titmus take down Katie Ledecky's World 400m freestyle record in 3:56.40.
In the men's free dash in Monaco, Bruno Fratus (BRA) kept all at bay with a 21.49 blast inside his Tokyo Olympic bronze-medal-winning time of 21.57 in somewhat less relaxed circumstances. Closest in the race to the Brazilian ace was Thom de Boer (NED), on 21.70, a 2022 best.
After topping one of the best races in Monaco, the 200m butterfly, on day 1, Noe Ponti (SUI) added 100m victory in 51.76 just 0.03sec ahead of Chad Le Clos (RSA), with Szebastian Szabo (HUN) on 52.33 for third.
After two wins on day 1 (see lower in Vortex), South African Matt Sates collected another two victories on day 2. First up, he laid down a promising 4:12.74 in the 400m medley ahead of Max Litchfield (GBR), 4:17.43, and Hubert Kos (HUN), 4:18.43. Later in the session, Sates took the 200m free in 1:46.69, with Fernando Scheffer (BRA) second in 1:47.48, Kregor Zirk (EST) third in 1:48.24.
The men's 100m breaststroke went to Olympic silver medallist Arno Kamminga (NED) in 59.10 ahead of Olympic finalist Michael Andrew (USA), on 59.97.
In other action, Ajna Kesely (HUN) took the 400m free in 4:11.79; national teammate Zsuzsanna Jakabos the 200m butterfly in 2:08.88; Pieter Coetze, of South Africa, the 200m backstroke in 1:58.71, 0.2sec ahead of French winner of the 100m yesterday Yohann Ndoye-Brouard; Ingrid Wilm (CAN) the 100m backstroke in 59.73; Lydia Jacoby (USA) the 200m breaststroke in 2:25.98 ahead of Sophie Hansson (SWE), 2:26.47; Tessa Giele (NED), on 54.57 in the 100m freestyle; and her teammate Marrit Steenbergen, on 2:12.22 in the 200m medley ahead of Switzerland's Maria Ugolkova, on 2:12.55.
Other Dash finals:
Men:
Backstroke: Pieter Coetze (RSA) – 24.81
Breaststroke: Joao Gomes* (BRA) – 27.10
Butterfly: Nicholas Santos*1 (BRA) – 22.83
– *1 – received a warning after a positive test in 2011; * – suspended for a doping positive in 2015.
Women:
Backstroke: Ingrid Wilm (CAN) – 27.63
Breaststroke: Lara Van Niekerk (RSA) – 29.90
Titmus Takes Down 400m Free WR and Australia Selects 39 For Budapest Worlds, 46 For Commonwealths
Australian Championships – Day 5 curtain closer: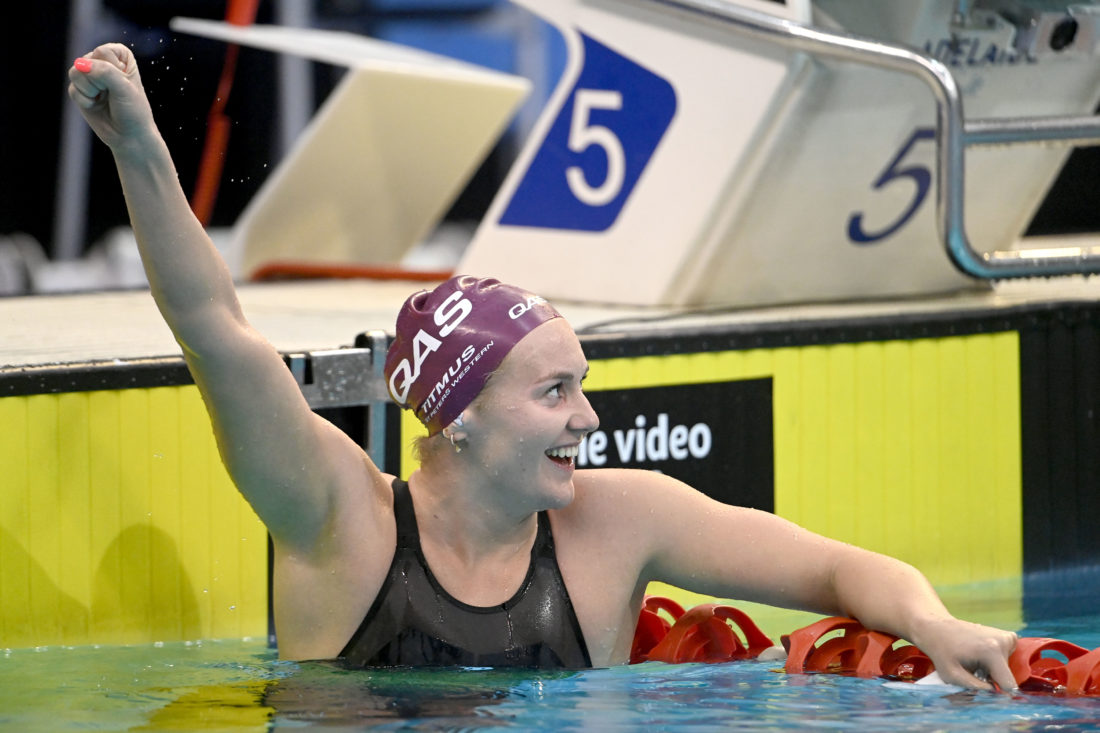 Saturday May 21
Noe Ponti Leads Race Of Day With Chad Le Clos & Leo De Deus As Monaco Gets Mare Nostrum Tour Started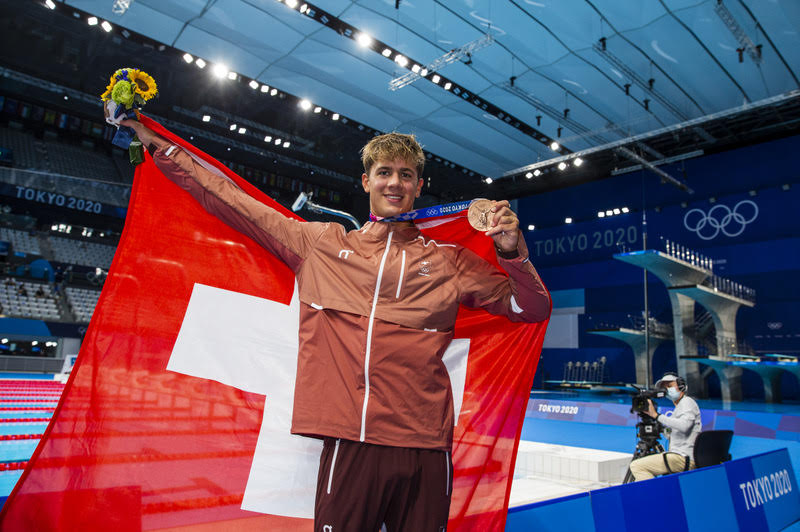 Action got underway at the 2022 Mare Nostrum Tour in Monaco today, the series, in common with many other meet traditionally used as warm ups for international championship racing, have been somewhat affected in terms of entries and the speed in the water, by the June date for the World Championships and a cluttered calendar that has sent coaches and planners back to the drawing board.
Against that backdrop, the race of the day went to the men's 200m butterfly, Swiss Olympic medallist of 2020ne Noe Ponti holding off Olympic champion of 2012 Chad Le Clos, of South Africa, 1:56.51 to 1:56.74 in the 200m butterfly, Brazil's Leonardo De Deus close by on 1:57.14.
Le Clos' teammate Matt Sates was the only double race winner on the day, a 3:49.27 in the 400m freestyle followed by a 1:57.43 in the 200m medley.
Among the best quality efforts of the day, double Dutch Olympic silver medallist Arno Kamminga clocked 2:10.91 win in the 200m breaststroke ahead of Britain's Adam Chillingworth, on 2:12.52.
Lydia Jacoby, the Olympic 100m breaststroke champion who did not make the cut for World titles in Budapest next month, clocked 1:06.25 to take the race in Monaco. Jacoby fended off South African Lara van Niekerk, on 1:06.60.
The French men's team notched up a couple of wins, Maxime Grousset on 48.70 as the sole sub-49er in the 100m freestyle, while Yohann Ndoye-Brouard topped the 100m backstroke in 53.62 ahead of American Michael Andrew, 53.97, and South African Pieter Coetze, 54.00.
There were also wins for Zsuzsanna Jakabos (HUN), on 4:43.31 in the 400IM; Marrit Steenbergen (NED), on 1:58.93 in the 200m freestyle; Tessa Giele (NED), on 59.12 in the 100m butterfly; and Pauline Mahieu (FRA), on 2:12.02 in the 200m backstroke.
Kathleen Dawson Confirms That Back Ailment Rules Her Out Of Action For World Titles For GBR & Commonwealth Games For Scotland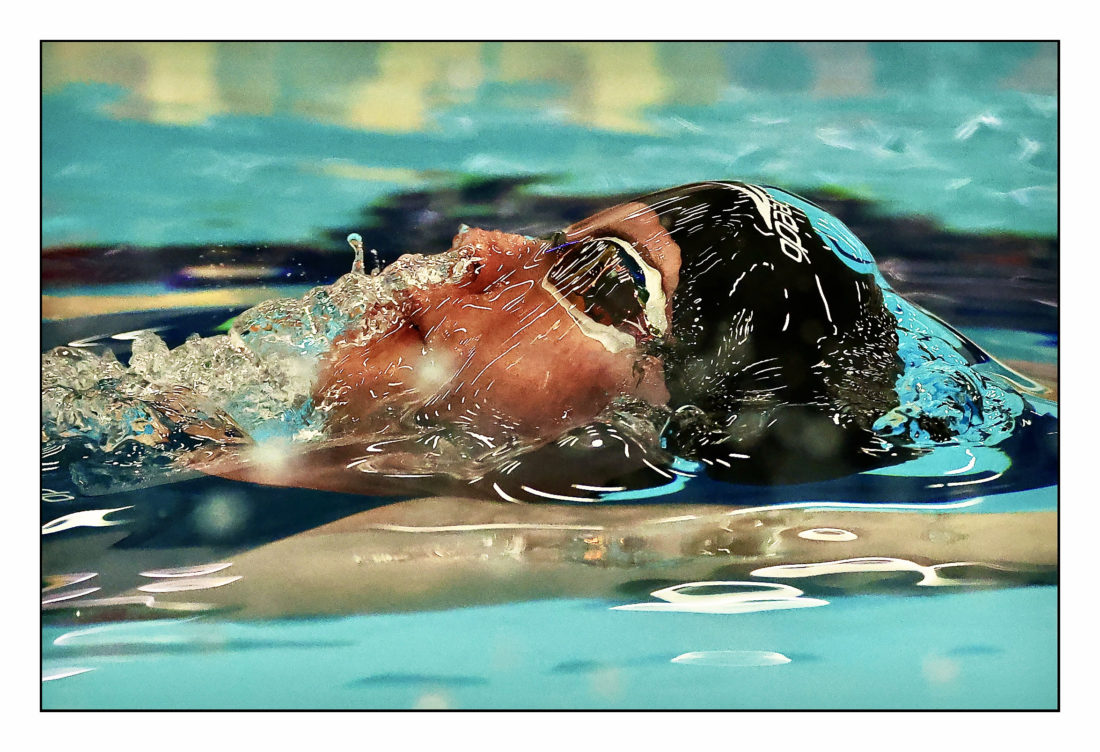 Kathleen Dawson, one of Britain's Olympic mixed medley relay champions and the European 100m backstroke champion last year, will not race at the World Championships nor the Commonwealth Games for Scotland this summer, while recovering from a back injury, it has been confirmed.
The back issue was known about and looked highly likely to be behind the reason Dawson's name did not appear on Scotland's team roster for the Games in late July. Confirmation of that came from Scottish Swimming today, with Dawson saying through the federation:
"I'm incredibly disappointed not to be competing at the Commonwealth Games in Birmingham this summer. I love representing Team Scotland and had really hoped to be competing, but my back needs rest and I know this is the right decision for me in the long term."

Kathleen Dawson, by Georgie Kerr, courtesy of British Swimming
Dawson sustained the injury after claimed three golds atop four medals for Britain at the European Championships in Budapest last year. Her success included a European record of 58.08 when leading Britain's 4x100m women's medley relay the solo victory took a 'race 1 and race 2' sequence over the controversy of a Swedish disqualification in the first final.
The injury that resulted in a bulging disk that caused Dawson severe sciatic-nerve pain, hindered her preparations for the Tokyo Olympic Games last year but nothing was said at the time as she focussed on being the best she could in Japan.
Preselected for Worlds and Commonwealth, Dawson will now bypass both events, while the defence of the European 100m backstroke crown in a much-anticipated race in Rome this August is not yet ruled out but looking increasingly unlikely, recovery on the way to Paris 2024 the priority.
Britain announced that it would work with swimmers and coaches on changed competition cycles at the time FINA announced that it would stage the World Championships in Budapest in June and hold a long-course showcase in each of the coming four years, including, as things stand, at the start of Olympic year. Those decisions have affected plans and entries to the biggest FINA event on the calendar, several of Australia's top names opting to bypass Budapest next month.
For Britain, confirmation of Dawson's early bath this season follows the blow of Adam Peaty sustaining a foot injury on training camp in Tenerife, one that has forced him out of the race for the 50 and 100m breaststroke world title next month. Peaty claimed both titles at the 2015, 2017 and 2019 Championships. His absence from medley relays in Budapest will also be felt.
Friday May 20
Melbourne Wins Race To Host 2022 World Short-Course Swimming Championships
It was known that Australia would host the World Short-Course Swimming Championships in December this year after Kazan was dropped as part of sanctions and responses to Russia and Putin's war on Ukraine, but today FINA confirmed that Melbourne, host city of the 2007 World long-course Championships, has won the race to be host city Down Under.
FINA, which has stripped Putin of the FINA Order, has barred Russian and Belarusian athletes and officials from the World Championships in Budapest next month and it is likely that none will be welcome in Australia in December unless there is a dramatic shift in the course of the war and Russian troops leave Ukraine's sovereign territory.
FINA retains its Russian connections via the Development Centre In Kazan.
Thursday, May 19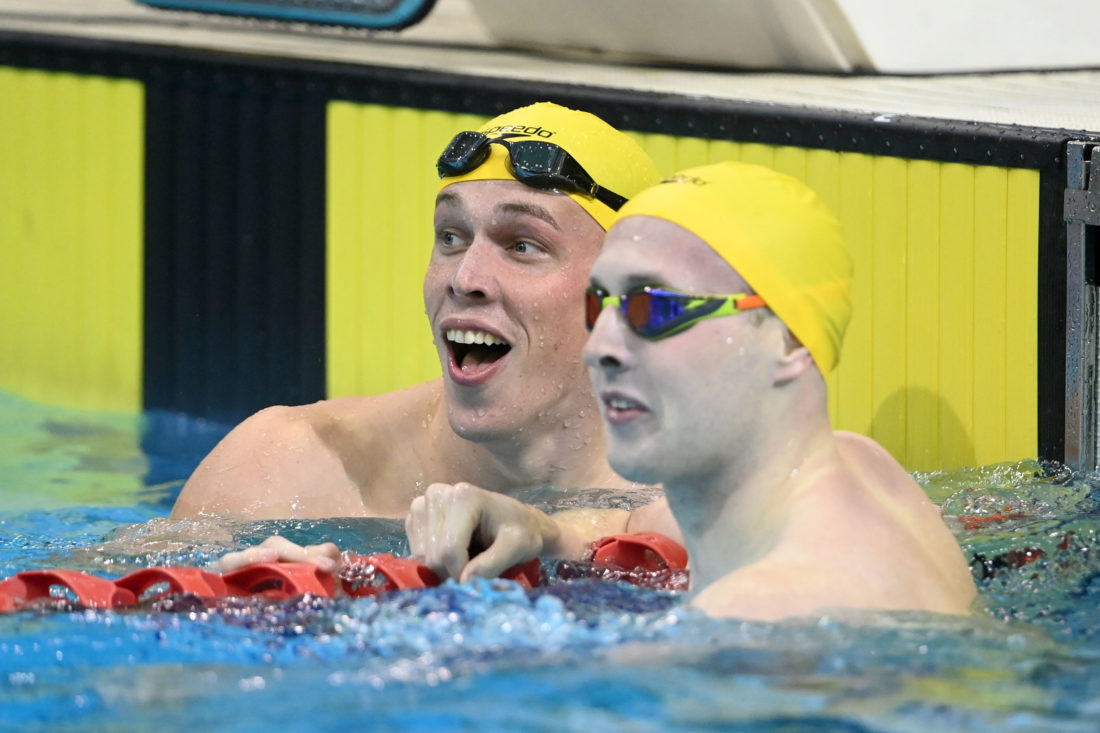 Zac Stubblety-Cook Stunner – 2:05.95 World Record
Australian Championships:
Zac Stubblety-Cook Stunner – 2:05.95 World Record Bursts The Dam Of 2:06 Pressure Building In The 200 Breaststroke Ranks
Wednesday, May 18
Australian Championships:
Mollie O'Callaghan 52.49 Leads Aussie 4×100 Free Force To Beat Even Without McKeon & The Campbell Sisters
European Swimming League Launches Fund-Raiser For Ukraine Squads & Their Hosts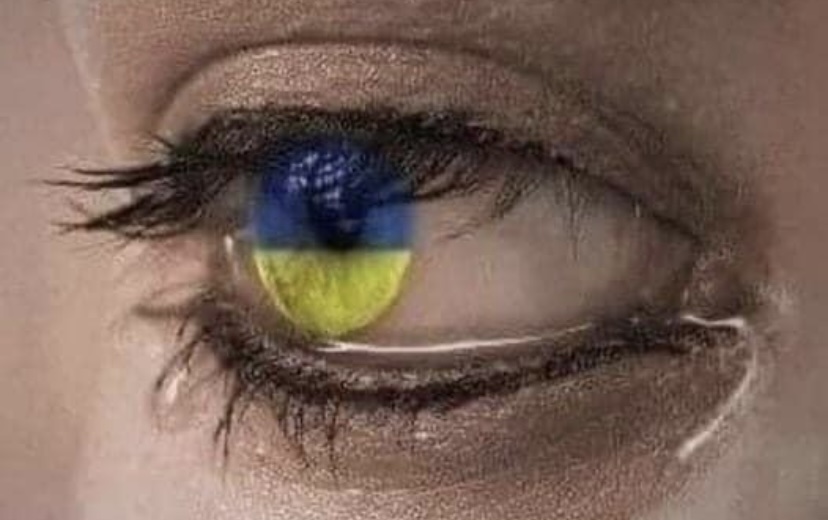 The European Swimming League (LEN), which has contributed $100,000 to a fund dedicated to helping Ukrainian athletes and those providing shelter for them in other European nations, has launched an appeal for funds to extend those efforts to provide financial help for aquatics athletes from Ukraine and the hosts who helps them win a race against time and horrid circumstances.
In a statement today, LEN estimates that "a total amount of approx. €1,000,000 is required to cover the total cost of all internationally active athletes to be able to train and participate in this year's major events, including the age-group (junior) European Championships."
LEN is covering the costs of participation of Ukrainian athletes at the European Aquatics Championships in Rome in August but has now launched a fund-raising campaign that invites donors to pay into a dedicated LEN bank account to draw resources into a vortex that can be pooled for long-term support.
Related:
The LEN fund-raiser comes at a time when resources far and wide are already stretched on the back of the COVID-19 pandemic and many swimming clubs across the world have launched their own fund-raisers to help them stay afloat. Even so, there is plenty of wealth still out there.
LEN's appeal today contains no terms and conditions nor further details of how the money will be allocated but the federation notes (in full below): "At the end of June 2022, whatever amount has been raised and collected, LEN will immediately redistribute according to specific criteria that will be transparently communicated to everyone in the near future".
Those wishing to donate may do so here:
Beneficiary of the account: Ligue Européenne de Natation Rue de la Morâche 9, 1260 Nyon, Switzerland
Bank address and details: UBS Switzerland AG Place Saint-François 16 PO Box, CH-1002, Lausanne, Switzerland
Account number: 0233-EZ108858.0
IBAN: CH03 0023 3233 EZ10 8858 0 EUR
Currency: EUR
Clearing: 0233
SWIFT Address: UBSWCHZH80A
LEN notes: "…the account is immediately available and will be able to receive donations up until 30 June 2022. At the end of June 2022, whatever amount has been raised and collected, LEN will immediately redistribute according to specific criteria that will be transparently communicated to everyone in the near future. These criteria may be slightly tailored based on the total amount we will be able to collect. Furthermore, LEN will track the donations received and inform all of you regularly, on a weekly basis, how much has been raised."
Tuesday, May 17
Kyle Chalmers, 23 But Feeling 40 Because Of The Pain He Lives With After Shoulder Surgeries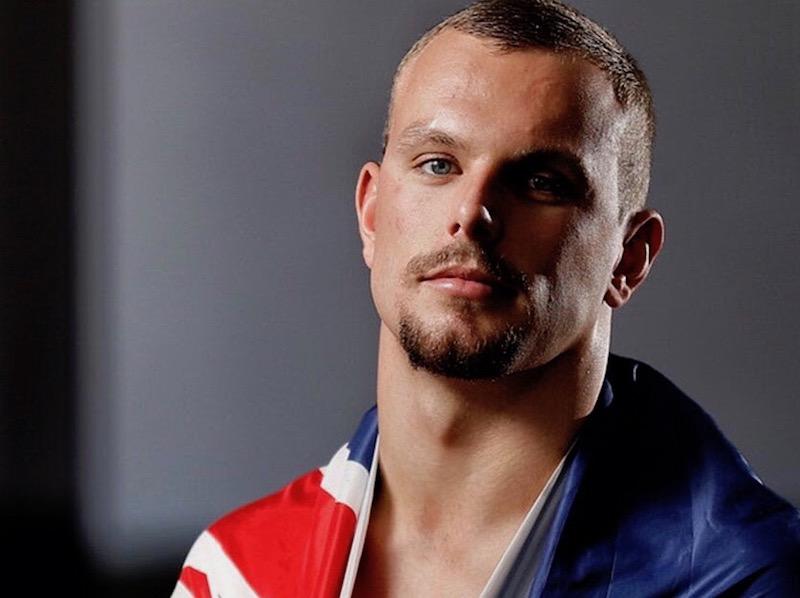 Kyle Chalmers, the Australian who claimed Olympic 100m freestyle gold as a teenager at Rio 2016 and followed up with silver 0.06sec shy of retaining the title in Tokyo last year, has detailed the chronic pain he has endured as a consequence of two shoulder surgeries and related rehabilitation, cortisone injections and doses of daily anti-inflammatories in the past three years.
In an interview with Phil Lutton, the swimming reporter at the Sydney Morning Herald who will leave the role after the Commonwealth Games this July and August, Chalmers says that he is, in Lutton's words, "prepared for a life where he can't lift his arms above his head due to his burned-out shoulders.
On the eve of race start at the Australian championships in Adelaide, where the team for the FINA World Championships and Commonwealth Games will be selected, Chalmers says that the challenges of shoulder injuries caused by the training he's endured have made simple tasks such as driving a car or drinking a coffee a painful experience.
Even so, he remains a sprinter capable of threatening any in sprint freestyle races. The 23-year-old tells Lutton: "The last two-and-a-half years have been frustrating dealing with shoulder injuries day-in, day-out. It's the stuff away from the pool that affects me; I can't sleep on my shoulders, driving, drinking coffee, everything, lifting my shoulders above my head. If it was just the two or four hours a day I was in the pool it would be fine. But you just can't get away from them. I'm turning 24 next month but I feel like I'm 40 most days."
Chalmers also talked of his mission to become a winning world-class butterfly sprinter and contender come the Paris 2024 Olympic Games. He tells Lutton: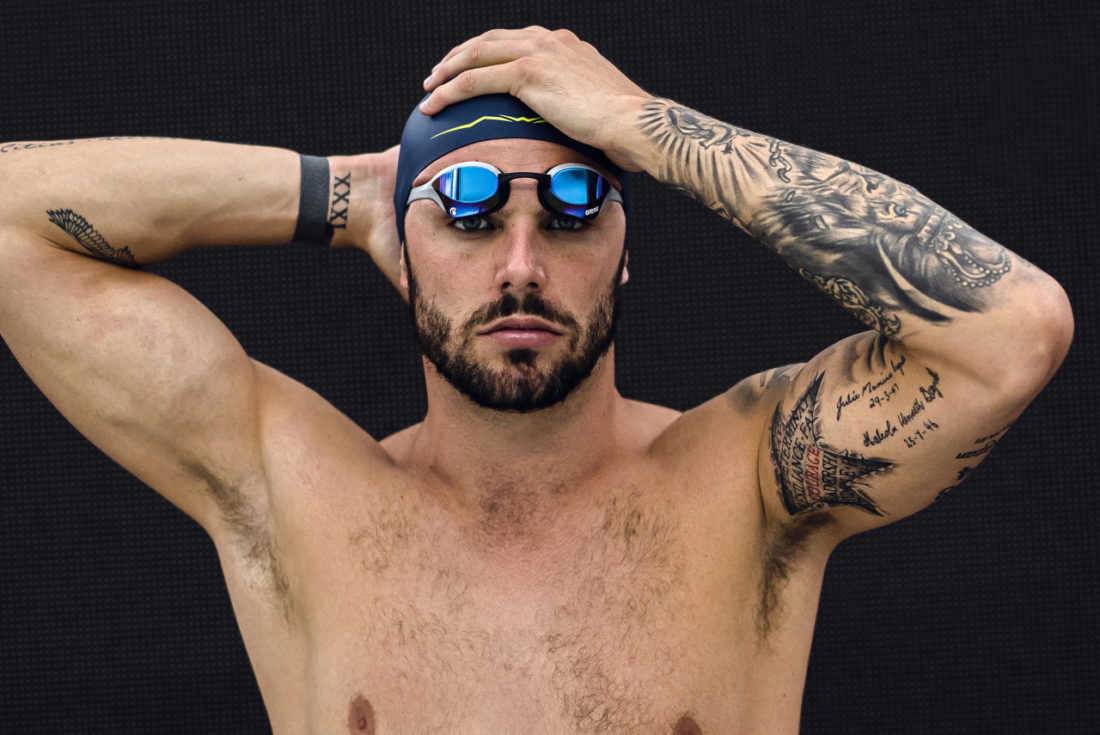 "I grew up with butterfly. And now I can do some butterfly again (with my shoulders) it's making training a lot more enjoyable and, to be honest, the thing that got me back in the pool. We have quite a lot of shit days in the pool, doing freestyle every day of the week. It's nice being able to switch over. I'm probably not going to produce anything amazing this week but by Comm Games, if I can get my hand on the wall in the top three, I think I'll be ok. And by Paris I'll be able to have a good crack."

Kyle Chalmers – image by Joel Spear, courtesy of arena
Vortex Tip: Swimming Parents & How To Reach Your Potential
Wayne Goldsmith has launched a training course for parents of potential athletes to make race day and every day of development a win-win for all concerned.
"Sporting Parents – Parenting Potential" is offered as a unique online course featuring "engaging, interesting and informative video lessons, downloadable charts, techniques and practical activities". Goldsmith asks parents:
How can you help your child to learn to love sport?
How can you encourage them to enjoy the experience of sport?
How do you help them realize their complete sporting potential?
He says: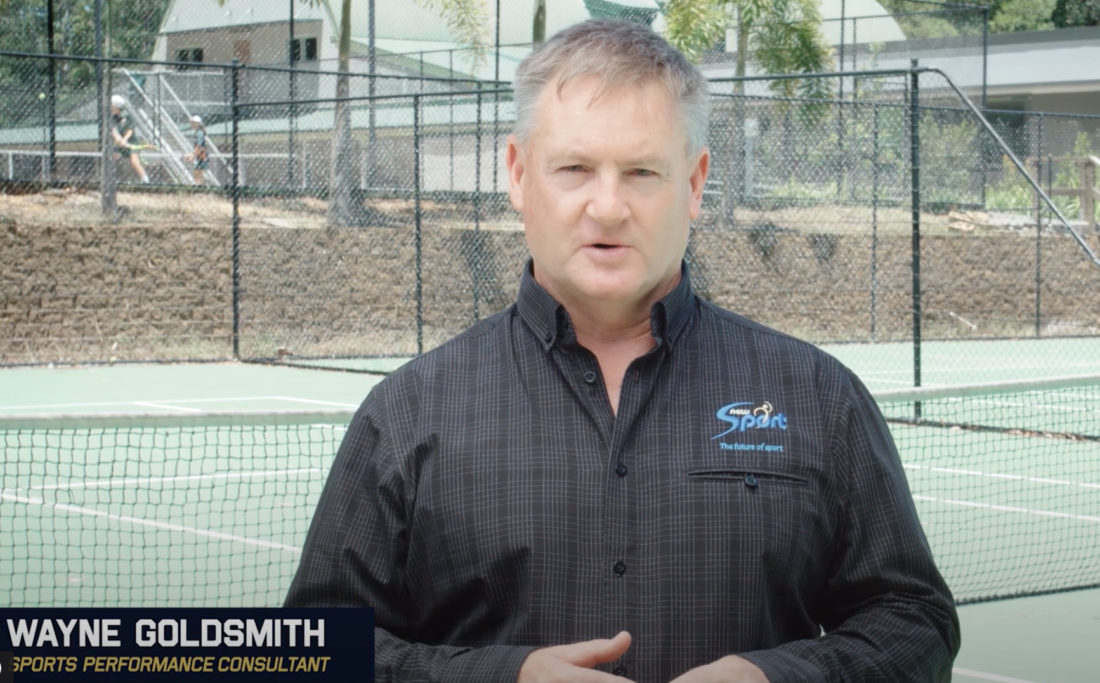 "It doesn't matter if your child has just picked up a baseball bat for the first time or is heading for the Major Leagues…this course gives you unique insights into being that wonderful, supportive sporting parent you want to be. Your child might be playing football for fun with their friends and family or they could have been recruited by a professional team and destined for greatness – this course will equip you to be the sporting parent your child needs to realize their complete potential in sport – and in life."

Wayne Goldsmith
"Sporting Parents – Parenting Potential" – The Trailer:
Monday Vortex, May 16
Dynamics Of The Athlete-Coach Partnership From Swimming Mentor Sweetenham & Lawrie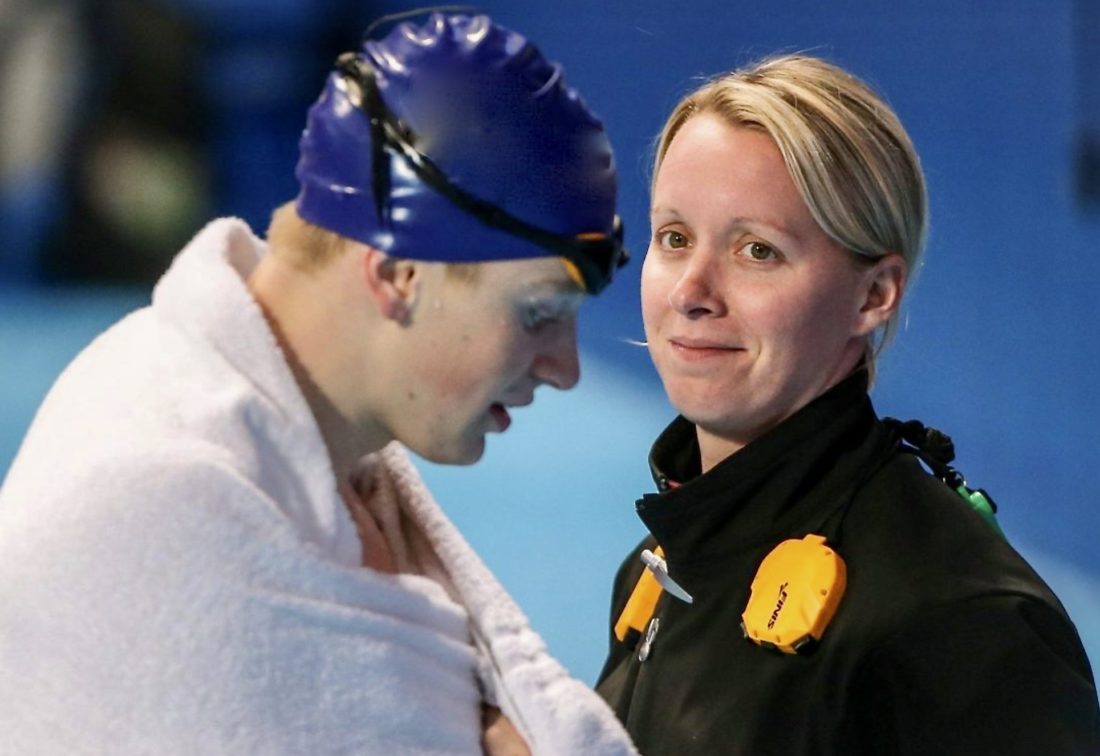 The Athlete-Coach Partnership is one of the most significant outcome-influencing aspects of – if not the key to – performance sport, one that can impact an athlete's life long after race day and all racing days are done, for better or for worse.
Coach and sports leadership oracle Bill Sweetenham teamed up with leading psychologist Dr. Bruce Lawrie in 2021 to delve deeper into one of the critical fields in sport. The paper that resulted from them putting their heads together is stacked with gems.
The subject of the athlete-coach partnership is not new, though deeper understanding is fairly rare in a world where many find the alchemy, without explanation, at the heart of Chariots of Fire and many similar stories down the decades is enough.
The Sweetenham-Lawrie paper is notable for its original and groundbreaking nature: it does not lean on prior research or any other like developmental model on the psychology side of the coin, while the Australian coach's experiences at the coal-face of athlete-mentor engagement are equally unique.
The result of a constructive psychologist-coach partnership, the work also confirms that the two professions can work well together – especially when such partnerships are founded on mutual respect – to the benefit and advantage of the athlete.
The work brings perspective not just from the psychologist and the coach with the athlete in mind but from the coach with coaches in mind. During his time in Britain as performance director, Sweetenham made clear that one of his key roles was to coach coaches, with the athlete in mind. He had a series of rules, including some red lines in the sand. They included:
Never turn your back to the pool.
Never use your phone or a laptop while on poolside.
Keep conversation brief, to the point: if a conversation was important beyond the moment, then keep it for a moment before or after a training session.
No drinking coffee on the deck.
In other words, he expected coaches to be 100% engaged with the athlete, the thing unfolding in the pool, the nuance of all that moved and how that fit into the overall gain or otherwise of the athlete in partnership with the coach. Each session was followed by a coach get-together in which Sweetenham would challenge one coach to tell the rest all about his or her take on the session just undertaken. He would then provide a view, including alternative ways of thinking and engaging.
Ahead of more thoughts from Sweetenham later in the week, his and Dr. Lawrie's paper In full: The Athlete-Coach Partnership from a Coach and Psychologist Perspective – By Bill Sweetenham and Dr Bruce Lawrie (2021)
Blacks Can't Swim (not) – Rewind: How To Coach That? How To Teach That? How Do We Change The Swimming Narrative?
Ed Accura continues his campaign to get the black community swimming and change the narrative in the stark fib he's harnessed to highlight the barriers to the pool: 'Blacks Can't Swim – Rewind' aims to keep the momentum going.
Accura asks: "How do we change this narrative?" And how to do that at a time when swimming has myriad other narratives to focus on, including the athlete-coach partnership, abuse, burnout, calendar chaos, governance reform, the athlete voice, the coach voice, transgender inclusion and much else.
Accura notes that "research by Sport England found that 95% of Black adults & 80% of Black children in England do not swim, whilst 93% of Asian adults & 78% of Asian children also do not swim". On Twitter, he invites followers to join the 'think' to get black kids in the 'tank' swimming, staying safe, learning new skills and having fun:
The elite end of the sport has plenty of role models whose skills and hard work and achievement expose the fib Accura built into the title of his campaign to expose the lie. The trailer for "Rewind" ahead of the film's launch on July 4 highlights some of the barriers to the black community engaging with swimming, some built within their community, others built by the discrimination and experiences of young black swimmers entering the sport that shame any in swimming who fail to provide a warn welcome and support for anyone walking through the doors to the pool: among the reasons why Swim England entered a partnership with the Black Swimming Association in 2020.
Ed Accura discussing his latest film on BBC Radio:
Previous Vortex Files: