The Vortex April 5-10 – Nancy Hogshead-Makar & Champion Women Launch Fundraiser To Fight $250m lawsuit filed by Banned Volleyball Coach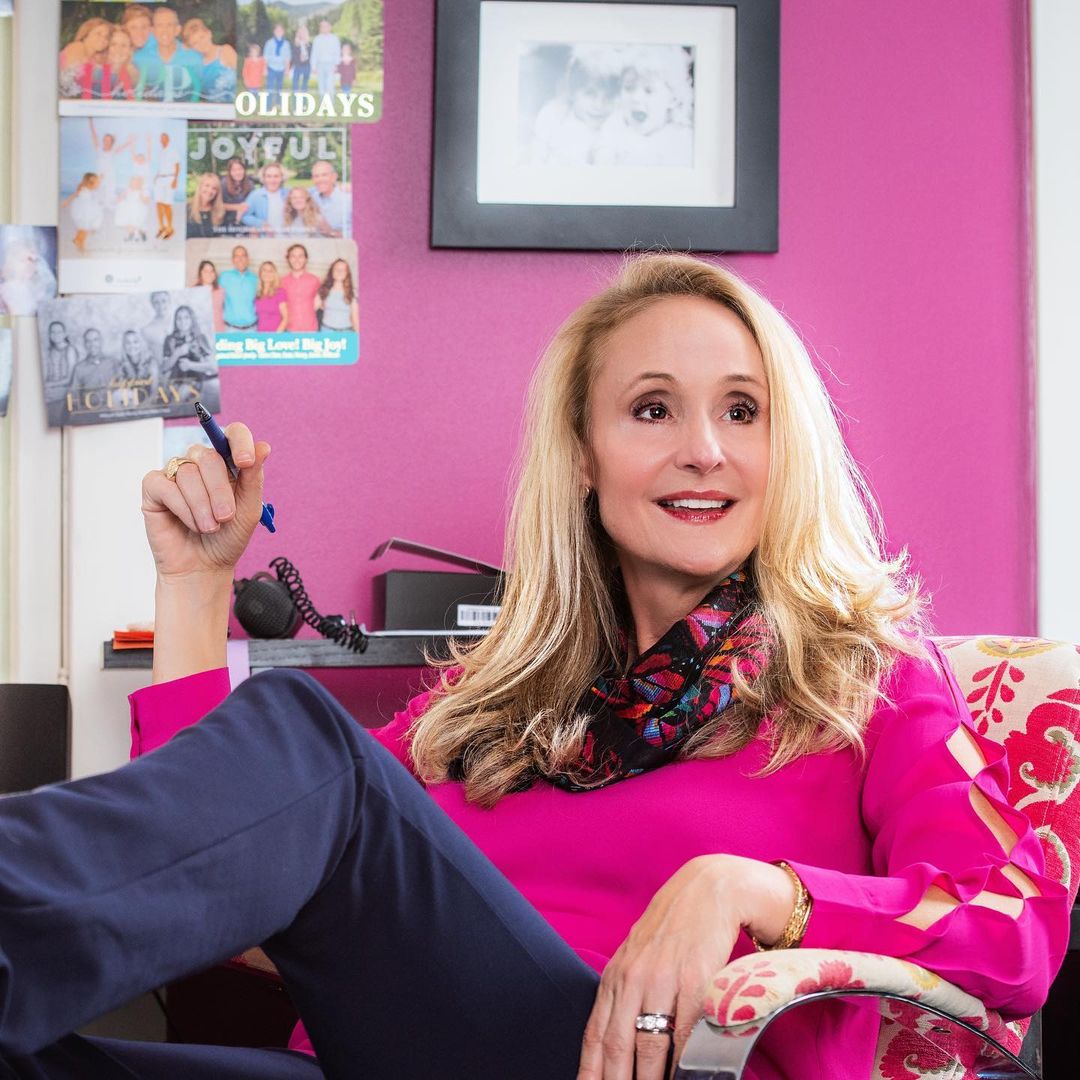 Eve Thomas got us off to a start in our weekly day-by-day digest and SOS Vortex of swimnews, views, top pick and links to coverage of the sport and related issues around the swim world
Friday April 8
Nancy Hogshead-Makar, the head of Champion Women, has launched a gofundme fundraiser to cover the costs of a legal defence after banned volleyball coach Rick Butler, facing allegations of sexual abuse of minors, filed a $250 million lawsuit against her, the non-profit organisation she founded to advocate for women's rights and safety in sport, and Debra DiMatteo, a retired Professor Emeritus of Sports Marketing and Management.
Butler has said previously said in statements through his attorney that he "never sexually abused any individual."
The gofundme raiser is seeking $150,000 to cover the projected costs of the legal fight ahead. Hogshead-Makar, the triple Olympic swimming champion of 1984 who became one of the leading advocates for athlete rights in the United States. Title IX breakthroughs, lending her voice to and advocacy for survivors of abuse, and helping to drive through the Empowering Athletes Act are among her unrelenting contributions to the betterment of women's experience in sport. She explains on the gofundme page: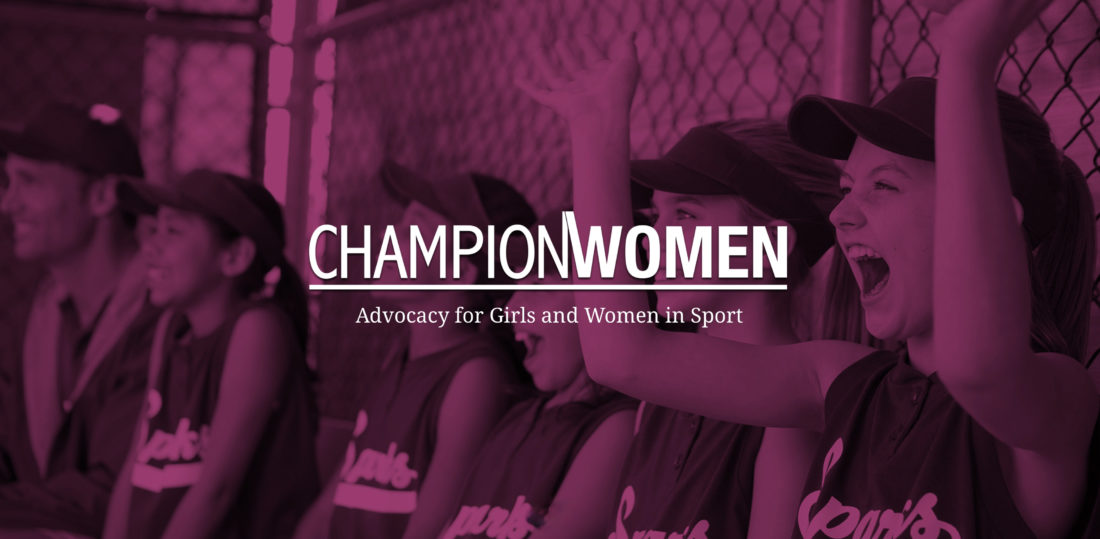 AFTER BEING BANNED FROM USA VOLLEYBALL FOR SEXUAL ABUSE, RICK BUTLER HAS NOW FILED A $250 MILLION LAWSUIT AGAINST US: Nancy Hogshead-Makar, Debra DiMatteo, and Champion Women, a non-profit that seeks to make sport safer for all athletes.

• We are asking for money to help contribute to our legal defense. This lawsuit has been filed against us and Champion Women by two volleyball coaches, Rick and Cheryl Butler, and their businesses: GLV, Inc., Sports Performance VBC, their 12-court facility that runs camps, clinics, and a youth academy.

• Why? In 2018, Rick Butler received a lifetime ban from coaching in USA Volleyball, the AAU and an "indefinite suspension" from the Junior Volleyball Association, which he helped found. In addition, Rick Butler has been banned from all Walt Disney/ ESPN's properties, one of the hosts of the AAU National Volleyball Championship, with over 2000 VB teams.

gofundme campaign – explanation in full
The explainers concludes: "Sarah Powers-Barnhard has been dismissed from the lawsuit. (Yay!) She was one-of-6 Rick Butler's former players to come forward about the sexual abuse she suffered as an underage teen, while she was competing for Sports Performance Volleyball Club in the 1980s. Sarah went on to be an All-American at Western Michigan University, and played professional volleyball for the Chicago Breeze from 1987-89. She is now the and is now a Hall of Famer at WMU and the MAC Conference. She is the Director/Owner of Powers Volleyball Club in Florida.
"As detailed in the Chicago Sun Times by Jon Seidel and Michael O'Brien, Sarah sued the AAU to remove Rick Butler from coaching, with reports that she and up to 5 other female teenagers were sexually abused by Rick Butler when they played for Sports Performance in the 1980's. Sarah and Rick Butler's other sexual abuse victims bravely fought for decades to bring justice to their molester. Ultimately, their efforts were rewarded; Butler was removed from coaching in USA Volleyball, AAU, and JVA… even though he and his wife still fully operates their volleyball businesses.
"We are proud of our actions. We think kids are safer when sports organizations ban abusive coaches and when the sport community knows about those bans. We would do it again. But Champion Women and Debra Dimatteo cannot afford this harassment.
Please help us! … Please Donate…
Hogshead-Makar has also been active in the transgender inclusion debate in swimming and other sports.
British Cycling Puts Transgender/ Non-binary Policy On Ice
British Cycling said on Friday that it has suspended its Transgender and Non-binary Participation Policy with immediate effect.
Transgender cyclist Emily (nee Zach) Bridges had been due to compete in a first event among women at the National Omnium Championships in Derby but British Cycling said it had been informed by the UCI that she would not be eligible to participate under their current guidelines.
British Cycling today issued a statement in which it said it had taken the decision to suspend the policy due to differences between its policy and that of the UCI:
"It is currently possible for trans-female athletes to gain eligibility to race domestically while their cases remain pending with the UCI (or indeed in situations where they are deemed ineligible)… (this allows riders to) accrue domestic ranking points which impact selection decisions for National Championship races, which is not only unprecedented … but is also unfair on all women riders and poses a challenge to the integrity of racing.
"As a result of this, on Wednesday the British Cycling Board of Directors voted in favour of an immediate suspension of the current policy, pending a full review, which will be initiated in the coming weeks."
A day after cycling boss Sara Symington (see story immediately below) called for a ban on trans athlete in the female category, British Cycling said that it would include women and the transgender and non-binary communities in the review process.
Thursday April 7
GB Cycling Boss Calls For Ban On Trans Athletes In Women's Racing After UCI Climbdown over Emily (nee Zach) Bridges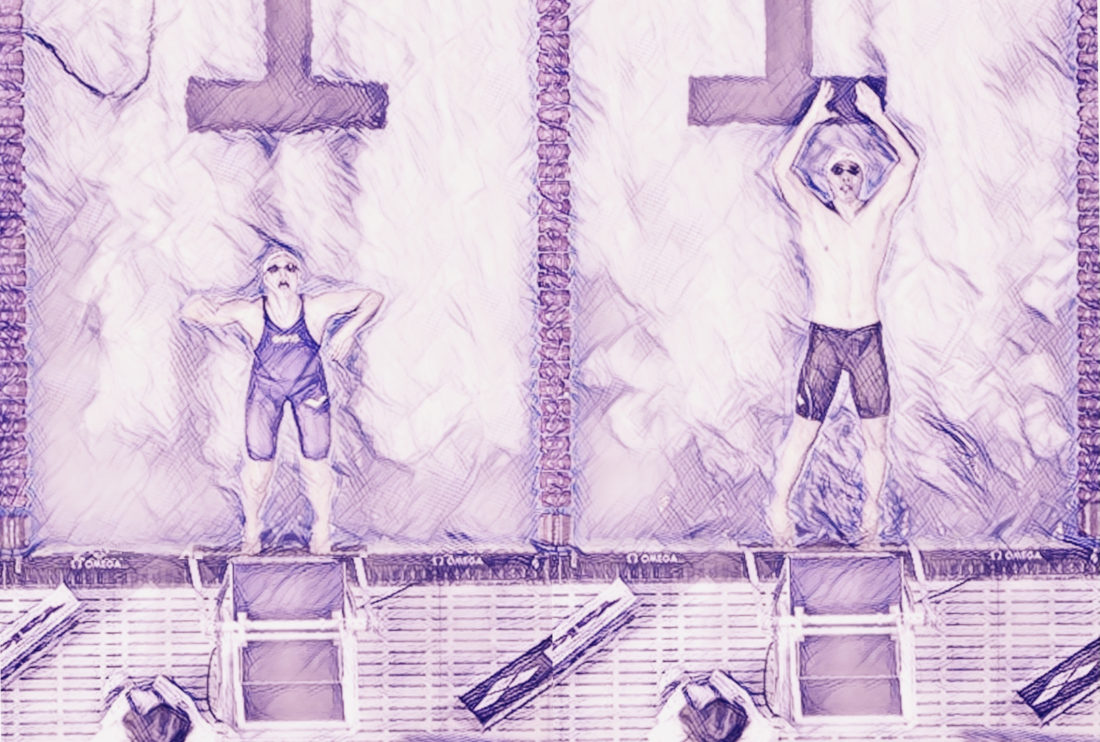 The head of Great Britain's Olympic cycling programme has called for the sport to ban transgender women from competing in the female category.
Sara Symington who competed for team GB in the 2000 and 2004 Olympic Games has joined 75 other sports women in writing a letter to the UCI, the international federation for cycling, criticising current transgender policy.
The moves follows the lifting of a ban on Emily Bridges, former Zach Bridges and a member of the Great Britain Under 23s cycling squad, on the grounds that the athlete's testosterone levels have dropped low enough to meet the criteria set out by British Cycling for her to compete against women.
The criteria does not take into account many other factors that make male development of boys grown through puberty to men before transition significant to performance in sport in ways that scientists, athletes, coaches and others cite as evidence that trans inclusion in the female category kills off the fundamental principle of Fair Play.
In their open letter, the sports women say that the current rules around trans athletes are "discriminatory in that it advantages only biological male athletes".
Bridges was due to have raced five-times Olympic champion Dame Laura Kenny in last week's National Omnium Championships but was blocked by the UCI at the eleventh hour.
Some women riders had talked about boycotting the event had Bridges been allowed to compete. That may now happen on other occasions.
The story in full and audio of LBC's interview with Sara Symington.
Swimming's first trans-athlete controversy made headlines around the world when Lia (nee Will) Thomas competed among women in the American college season and then became the first trans athlete to claim an NCAA national championship title.
Riley Gaines – NCAA handled Lia Thomas Saga "Extremely Poorly"
Debate still raging across many sports on the issue of trans inclusion in female sport, Riley Gaines has become the latest NCAA swimmer to state that women at the college championships this year were overwhelming of the view that it was " totally wrong" for Lia Thomas to be allowed to compete among women, or women born girls to be clear for all those who wish to drop the trans before the woman but wish to add 'biological' to the status of women born female.
Setting aside the downside of any reference to Tucker Carlson at a time when he has stretched his political views to talking down the Russian war on Ukraine so that he can talk up dubious domestic debates and agendas, the interview at Fox offers Riley Gaines a platform to speak her truth and provide insight from the pool deck, including the revelation that she was told that she could not hold the 5th place trophy but was given the 6th place trophy to hold for photos because "Lia had to hold it" (5th), even though the two swimmers tided in the 200 yards freestyle.
The NCAA, saysUniversity of Kentucky swimmer Riley Gaines, handled the whole saga "extremely poorly". She tells Fox: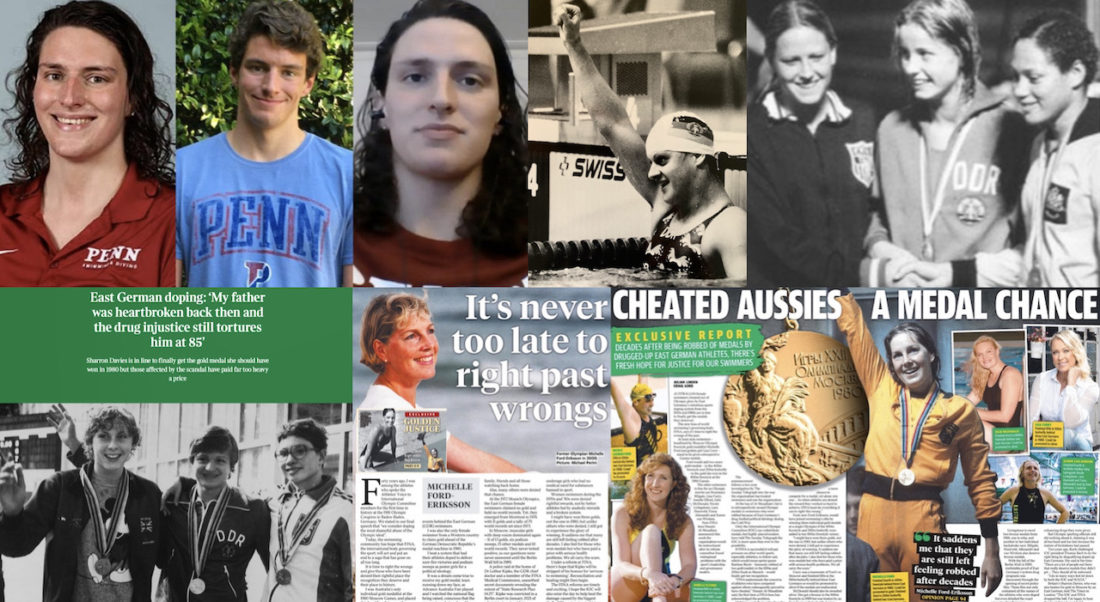 "We're dealing with something that's completely out of our control when we're racing, biological males whether they have different lung capacities, their height, testosterone levels whether they've used testosterone blockers are not. It doesn't suppress going through puberty as a male. Especially Lia who swam for three years as a male. It's completely unfair and it's a matter of equity really."

Riley Gaines – Image – Clockwise from top left: Lia Thomas, positions 1 and 3, Will Thomas, position 2; Caren Metschuk of the GDR; GB's Sharron Davies with GDR's Petra Schneider and Agnieszka Czopek, POL from a screenshot in The Times; and the Australian Telegraph spread featuring Michelle Ford and teammates hoping for a reconciliation process to heal the wounds of the GDR's systematic doping
Related SOS coverage relevant to swimming on the same theme:
Wednesday April 6
Lara van Niekerk Makes Record Dash
Swimming South Africa reports that Lara van Niekerk provided the highlight of day one of the SA National Swimming Championships in Gqeberha on Wednesday. From SA Swimming at the Newton Park Swimming Pool:
The 18-year-old from Pretoria smashed her own national and continental record in the heats of the 50m breaststroke, bettering her previous best of 29.88 with a blistering 29.72 seconds. Van Niekerk became the first South African woman to swim under the 30-second mark in the long course event at the end of last year, and her world-leading time on Wednesday saw her dipping well under the qualifying marks for this year's World Championships and Commonwealth Games.
Van Niekerk was slightly slower in the evening final but said an error at the start had cost her. She nevertheless still managed to beat 200m breaststroke Olympic gold medallist and world record holder Tatjana Schoenmaker to the title, finishing in 30.60 ahead of Schoenmaker's 30.87 (also a qualifying time).
"I expected to PB [personal best] because my times have been really good in training," said Van Niekerk of her record-breaking swim. "Unfortunately tonight I wanted to go faster but I messed up my start a bit. I didn't catch my hand at the start so I literally went in in 'Superman' position so I came up really far behind. But it happens – rather here than the international stage so I'm happy with the morning swim."
Also achieving a qualifying time in the morning heats was another teenager, Pieter Coetzé, who won his 100m backstroke heat in 53.96 seconds. His time in the evening final was slower (54.08), but that made little difference.
The other qualifying time of the day came from Aimee Canny, who claimed the 200m freestyle in 1:58.34.
Just missing out on the qualifying time in the 50m butterfly, 2012 Olympic 200m butterfly champion Chad le Clos took the title in 23.93 seconds. Other winners on the night were Rebecca Meder in the 400m individual medley (4:49.04), Matthew Sates in the 400m freestyle (3:49.37), Matthew Randle in the 200m breaststroke (2:14.47) and Erin Gallagher in the 100m butterfly (59.78).
Erika Fairweather Sets Kiwi 200 Free Record In 1:57.8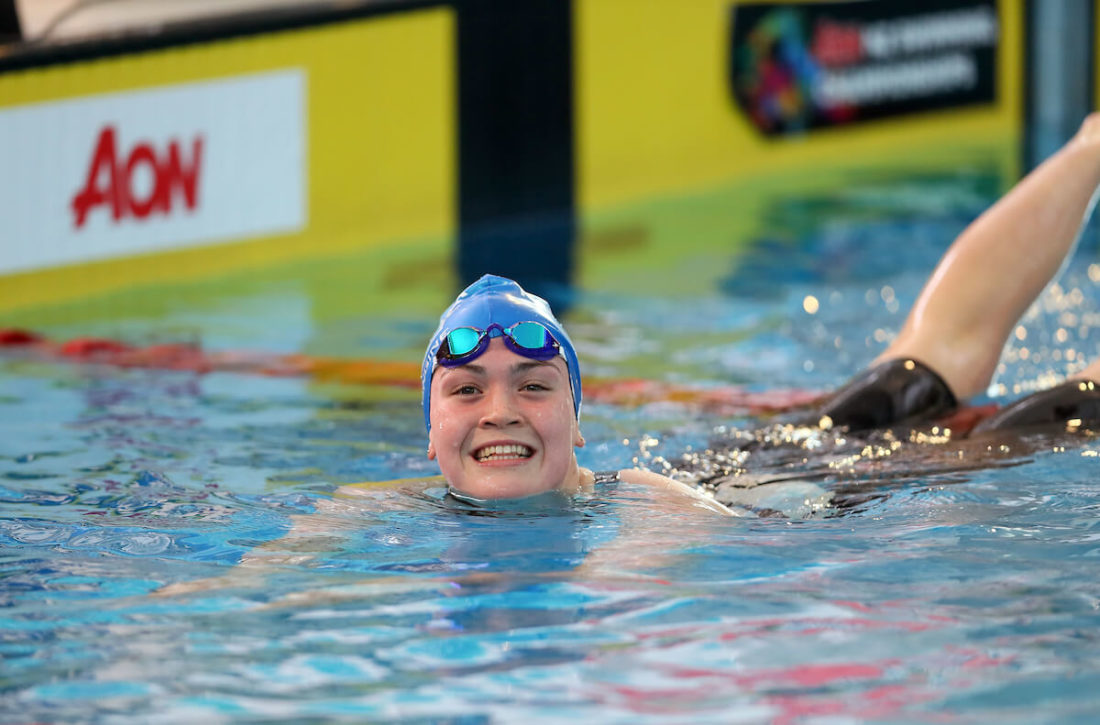 On day 3 at New Zealand Championships in Auckland, Erika Fairweather, Neptune Swim Club, set an 18 years age record of 1:57.80 in the 200m freestyle for a second victory and ticket to World title in Budapest in June.
Eve Thomas was next home, on 2:00.20, two days after qualifying for World Championships in the 800m freestyle (see below).
The Müllersches Volksbad in Munich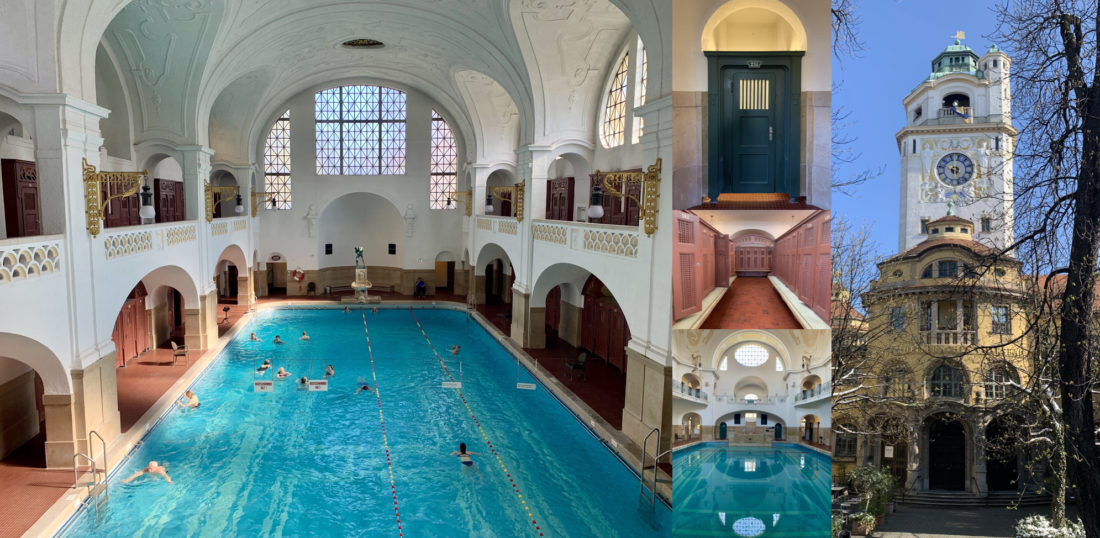 On a visit to Munich last weekend to soak up the mood music of Ludovico Einaudi, his latest work composed in a pandemic and called "Underwater", my wife and I made a detour to the Müllersches Volksbad on Rosenheimer Straße on the banks of the River Isar
It was built over four years and opened in 1901 and today its a living museum, a going multi-use concern operated by Stadtwerke München (SWM); a place where the swimmer does not just get to reminisce but swim and wallow in the wonders of a bygone age here with us yet.
At a time when so many pools old and new are being closed down under financial pressures but also the decisions of politicians failing to deliver on promises at every passing election that "every child should learn to swim", not just for health but a life skill that is also a skill that saves lives, the Müllersches Volksbad, listed and ringed-fenced from being left to ruin after a campaign to save it from cuts some while back, is a glorious gem from a bygone age that remains a functioning business, facility and service for people from 7.30am until 10pm daily.
Nicholas Santos Flies A 22.70 Dash
Brazilian 42-year-old Nicholas Santos clocked 22.70 to set the global 2022 pace over 50m butterfly at the Brazilian Trophy and Absolute Championships in Rio. The time came close to his 22.60 national and South American record, set in 2019.
Tuesday April 5
Erika Fairweather Goes 4:04 For 400 Victory At NZL Champs
On day 2 at New Zealand Nationals in Auckland, Erika Fairweather, of the Neptune Swim Club, raced inside the Kiwi cut for Commonwealth Games and World Championships over 400m freestyle with a 4:04.37 victory. Eve Thomas, Coast Swimming Club, took second in 4:08.13, a day after qualifying in the 800m freestyle (see below).
There was no qualifier in the men's 400m free, victory going to Lewis Clareburt, Capital Swim Club, in 3:52.05, 4sec outside the FINA 'A' cut for Budapest 2022 World titles.
Trials season is underway. SOS can't cover it all, there being much else to get done but here's what was covered this day:
Monday April 4
Eve Thomas Follows Kiwi 8:28 800m Ticket To Commonwealths With "Best In Family" Target (Mum, Sarah Hardcastle, 8:24)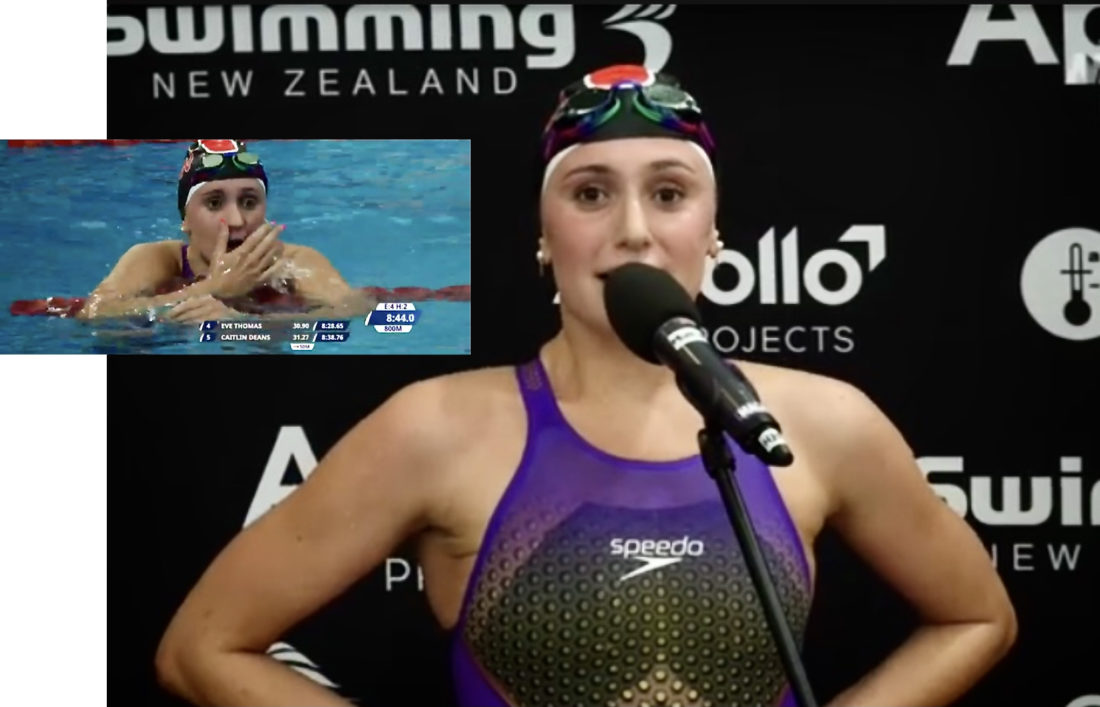 Eve Thomas gets ever closer to her target of being "best in family" over 800m freestyle, the Kiwi Olympian's 8:28.65 for a ticket to the Commonwealth Games at New Zealand nationals in Auckland less than 4sec shy of the 8:24.77 in which her mother, Sarah Hardcastle, rattled the then World record to claim the 1986 Games title for England in Edinburgh.
If Thomas, the daughter of Britain Olympic medallist Sarah and Wales Rugby fan Lee Thomas, has her family history to motivate her, she's also got the Olympic 200 and 400m champion and 800m silver medallist of Tokyo 2020ne on her side: Australia's Ariarne Titmus is a training partner of Thomas' at Brisbane-based swim club St. Peters Western under the guidance of mentor Dean Boxall and his team of coaches.
Thomas had a best time of 8:31.86, clocked earlier this year in Sydney. That placed her third best on the Kiwi all-time ranks over 800m free long-course, the list topped by Lauren Boyle, former Commonwealth and Universiade champion and Worlds silver and bronze medallist behind American Katie Ledecky. Boyle's 8:17.65 at 2015 World titles was the closest effort to the then World record of 8:07.39 set by Ledecky for the second of her four global crowns over 800m.
Titmus and Ledecky provided some of the highlights of the Games across all sports in Tokyo last summer, when Thomas clocked 8:32.51 in the 800m freestyle at her Olympic debut. At 8:28.65, the 21-year-old from Southend-on-Sea in Essex, England, is now the second best ever over 800m in New Zealand, where she grew up and where she races for Coast Swimming Club.
Thomas had already qualified for the World Championships in Budapest in June but the Commonwealth ticket had a tougher time than the FINA 'A' standard tagged to it, at 8:29.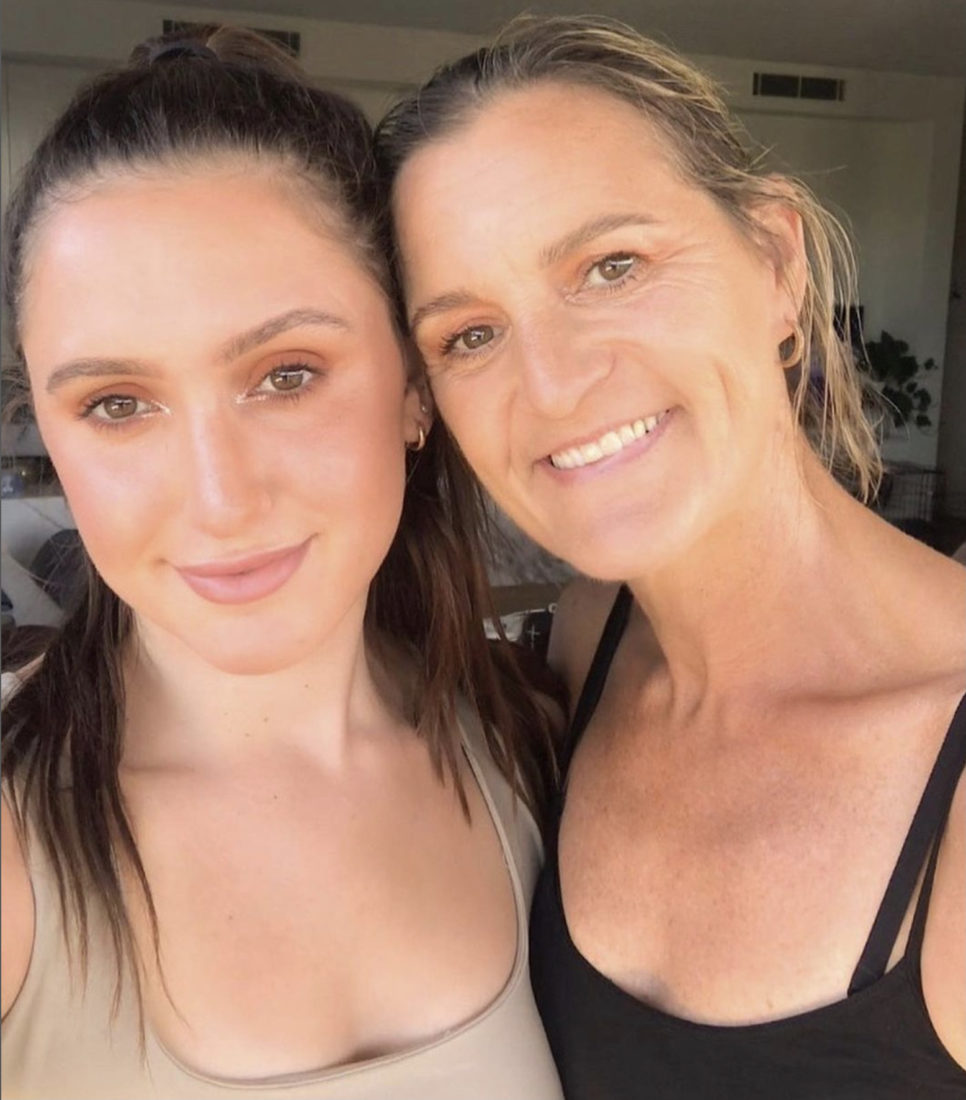 Now, Thomas will get two shots in international waters at mum's 1986 soaring best on the clock. Hardcastle, who was coached by Mike Higgs (RIP), retired in the late 1980s but in the mid-1990s staged one of the most successful comebacks seen in swimming when she claimed the World short-course 800m title in Rio de Janeiro in 1995. They were the first global 25m event to feature a temporary competition pool built on a beach – and one of the most famous beaches in the world at that.
At 15, Hardcastle was the youngest medallist for Britain at the 1984 Olympic Games when she claimed silver in the 400m freestyle, with teammate June Croft taking bronze four years after she lifted silver in the medley relay at Moscow 1980 when the Brits were the first clean team home . At 26, she was a World champion.
Eve, too, is planning to be around for a while and aims to be in Paris and Los Angeles for the respective 2024 and 2028 Olympic Games.
Day 1 In Auckland, Thomas On 8:28
Including poolside interviews – in their own words
Results in full, start sheets and live streaming
Arno Kamminga Goes 58sec Twice At Heidelberg Meet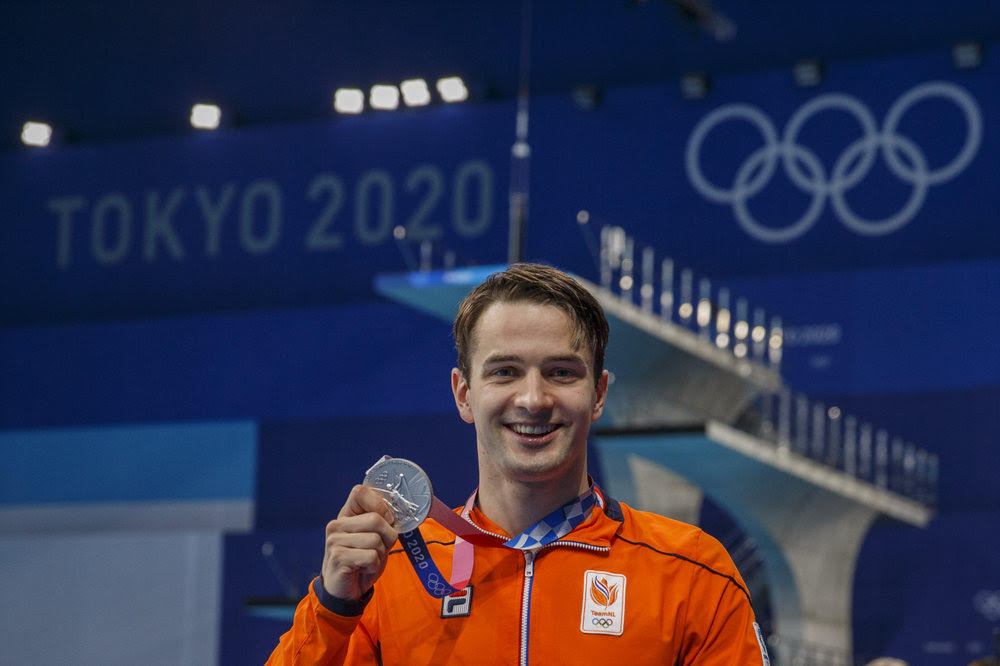 Arno Kamminga, the Dutch Olympic solver medallist over 100 and 200m breaststroke, tops the 2022 long-course ranks for there and back with his three best efforts Sio far this season, after punching two more 58sec efforts at the 2022 Heidelberg Q! Cup over the weekend.
On 58.68 in heats, off an opening 27.48, Kamminga took the final in 58.85, close to his season best of 58.52 at the Eindhoven Meet in February.
Only the second man in history too race inside 58sec, adrift the 17 best efforts of Adam Peaty, the Olympic champion for Britain in 2016 and 2020ne, Kamminga is the only man to have broken 59sec so far this year.
American Michael Andrew went 59.05 at the Pro Swim Series last month, while Adam Peaty will race at British nationals in Sheffield tomorrow and could be the next inside the 59sec mark. On Thursday, Olympic bronze medallist Nicolo Martinenghi may extend the slub of 2022 sub-59ers when the Eindhoven Qualification Meet gets underway.