The Vortex (April 12-18): Florian Wellbrock Sets The 2021 Pace With 14:36.45 in 1500 Speed Test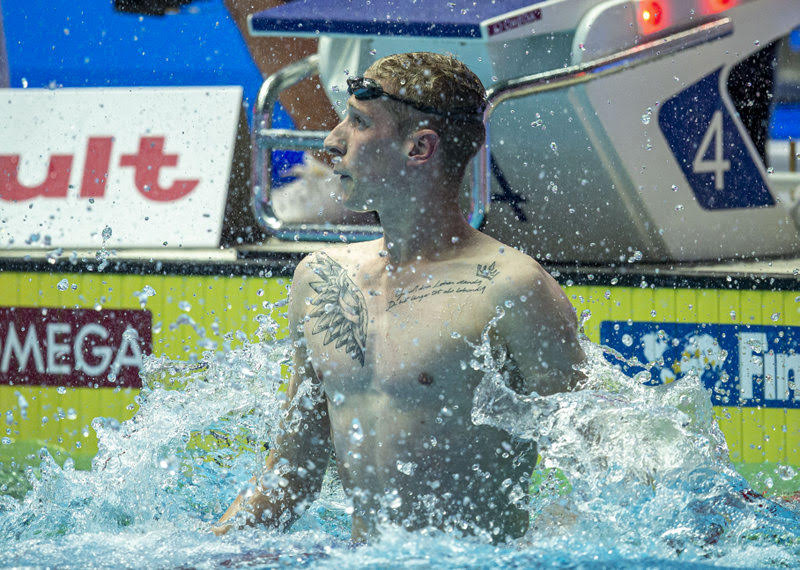 A weekly day-by-day digest and SOS Vortex of swimming news, views, top picks and links to coverage of the sport and related issues around the swim world. Please send any suggestions, links and items of news for inclusion to craig.lord@stateofswimming.com
Sunday, April 18
Florian Wellbrock is on fire: 14:36.45 over 1500m freestyle at German's Olympic qualification test event in Berlin today. The time squeezed in between his other two 14:36s, the German record of 14:36.15 he set for the European crown in 2018 and the 14:36.54 in which he claimed the 2019 World title the week after lifting the 10km global crown in Gwangju.
Defending Olympic champion Gregorio Paltrinieri clocked 14:40 at Italian Olympic trials earlier this month. Now Wellbrock, coached by Bernd Berkhahn, is back at the helm of the annual world ranks. A blistering race ahead in Tokyo, one that could produce the first sub-14:30 in history.
800 m freestyle – Sarah Köhler 8:23.82
200m breaststroke – Marco Koch 2:10.28; Kim Herkle 2:25.40
200m backstroke – Christian Diener 1:59.46 200; Jenny Mensing 2:11.71
200IM – Jacob Heidtmann 1:59.56; Kathrin Demler 2:12.12
50 free: Artem Selin 22.47; Hannah Kuchler 25.26
200 'fly: Ramon Klenz 1:57.48
Siobhan Haughey
Grabs 1:54.89 HK 200 Free record
Siobhan Haughey clocked 1:54.89 to set a Hong Kong record at the festival of Sport. Haughey holds what are still described as national records in the 50, 100, 200 and 400m free, and the 200 and 400m medley. The "national" record of Hong Kong does not take into account the records of China.
Thursday, April 15
Mixed Messages
On Tokyo Olympics
Cancelling the Tokyo Olympics could still be an option if the Covid-19 spread worsens, in Japan and beyond, the No. 2-ranked member of Japan's ruling Liberal Democratic Party said today.
LDP Secretary General Toshihiro Nikai noted the the challenges facing the Games with less than 100 days to go at a time of a resurgence of infections. He told a Japanese TV station:
"If it becomes impossible, then it should be called off. What is the point of the Olympics if it's responsible for spreading infections? We will have to make a decision at that point."
Kyodo News noted that it is "extremely rare for a senior Japanese official to touch on the possibility of cancelling the Olympics and Paralympics", all the more so because Prime Minister Yoshihide Suga has vowed to stage a "safe and secure" Games, saying they will serve as a symbol of humankind's triumph over the pandemic.
Nikai later downplayed his comments, saying the decision to cancel lies with organisers and that the LDP remains committed to supporting the Games being staged in a safe and secure way. He issued a statement to say: "What I meant was, if you are asking whether the Olympics and Paralympics should be held no matter what, I would say no."
Nikai's comments led opposition lawmakers to call on the government and the LDP to step up discussions on whether to go ahead with the Olympics. Jun Azumi, head of parliamentary affairs of the Constitutional Democratic Party of Japan, told a Party meeting:
"Looking at the current situation, it would be difficult to hold the Olympics as proof that humanity has defeated the coronavirus. (Nikai's remarks) are a chance for each of us to seriously consider whether to push forward toward the Games."
In contrast to the glass half empty was a glass-half-full message too: Nikai also said hosting the games is a "big chance" for Japan and efforts should continue to ensure its success with support from the public.
Taro Kono, the minister in charge of Japan's vaccine rollout, told a separate TV program that the Games will be held in "whatever way is possible," possibly without any spectators at all.
Coronavirus cases in Japan have been increasing after a state of emergency was fully lifted last month, with tougher restrictions including shorter business hours for restaurants and bars in place for Tokyo and several other prefectures, Kyodo notes.
Kenta Izumi, the CDPJ's policy chief, said that canceling the Olympics would impact not only athletes and staff but also healthcare workers and businesses He told reporters at a press conference: "What's important is to create an environment where they can plan for the future and don't have to worry."
Meanwhile, public opinion is staunchly against going ahead with the postponed Games, with 39.2 percent of respondents in a recent Kyodo News poll saying they should be cancelled and 32.8 per cent saying they should be rescheduled.
Wednesday, April 14
100 Days To Go:
Tokyo Pledges Strict Anti-Covid Safety Steps So Olympic Games Can Go Ahead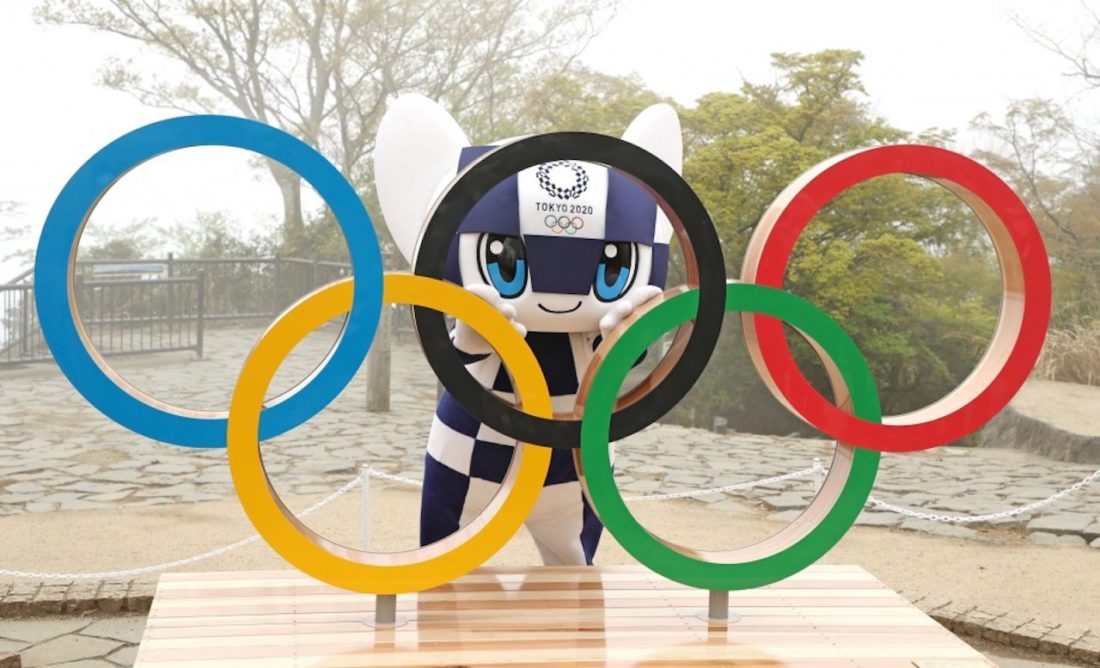 Tokyo Governor Yuriko Koike today pledged to suppress the spread of the coronavirus in the Japanese capital to ensure a safe Olympics as it quietly marked 100 days to go until the global sporting event, Kyodo reports.
"I sincerely look forward to seeing all athletes from Japan and abroad, who have been training very hard, staging a wonderful games by holding the event with everyone in 100 days from now," Koike said at a low-key ceremony at the metropolitan government building.
Her comments came as Tokyo experiences a renewed surge in COVID-19 infections, with many questions still remaining over how the Olympics can open on July 23 amid the global health crisis.
Japanese organizers and the International Olympic Committee have vowed to prioritize safety at the Tokyo Games, which were postponed last year. But the public remains skeptical about staging the roughly two-week event with the pandemic seemingly far from over and most people in Japan not yet vaccinated.
The Japanese government was forced last week to designate the capital as requiring stronger COVID-19 measures, with the move coming less than a month after a state of emergency over the virus was lifted.
Koike said that the quasi-state of emergency until May 11 will be a "crucial period" to "win the battle with the coronavirus" before hosting the games.
John Coates, who chairs the IOC's coordination commission that monitors preparations for the Olympics, expressed confidence they will go ahead this summer.
"I have no hesitation in saying that the games will take place and they'll be the safest games possible," he said in video footage released by the IOC. "All of the countermeasures have been put in place to deal with COVID to ensure that the public, the athletes and all of the other participants are safe."
Tuesday, April 13
WADA Posts
IOC's Anti-Doping Rules for Tokyo 2020
At the request of the International Olympic Committee (IOC), the World Anti-Doping Agency (WADA) has posted the IOC's Anti-Doping Rules (Rules) and accompanying circular letter applicable to the re-scheduled Olympic Games Tokyo 2020 (2020 Games) taking place in July and August 2021.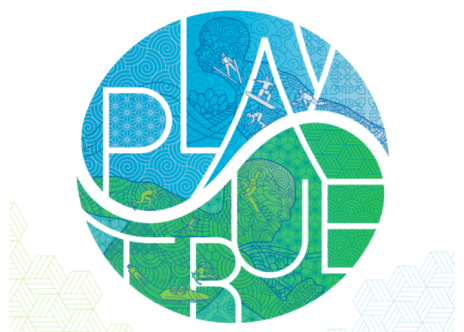 In a statement, WADA notes:
The IOC, as the World Anti-Doping Code (Code) Signatory responsible for establishing the Rules applicable to the Games, has amended the Tokyo 2020 Rules to be in line with the 2021 Code and International Standards, which are now in force and that will apply to the re-scheduled 2020 Games; most notably, the 2021 List of Prohibited Substances and Methods, which came into force on 1 January 2021.
The Rules will cover the period from the opening of the Tokyo Olympic Village on 13 July until the day of the closing ceremony on 8 August 2021.
During this period, all athletes will be subject to doping controls initiated by the International Testing Agency – to which the IOC has delegated some of its responsibilities related to the implementation of the doping control process during the 2020 Games.
Monday, April 12
Pool Water Inactivates Covid-19

In 30 Seconds

–

Virologists at Imperial College London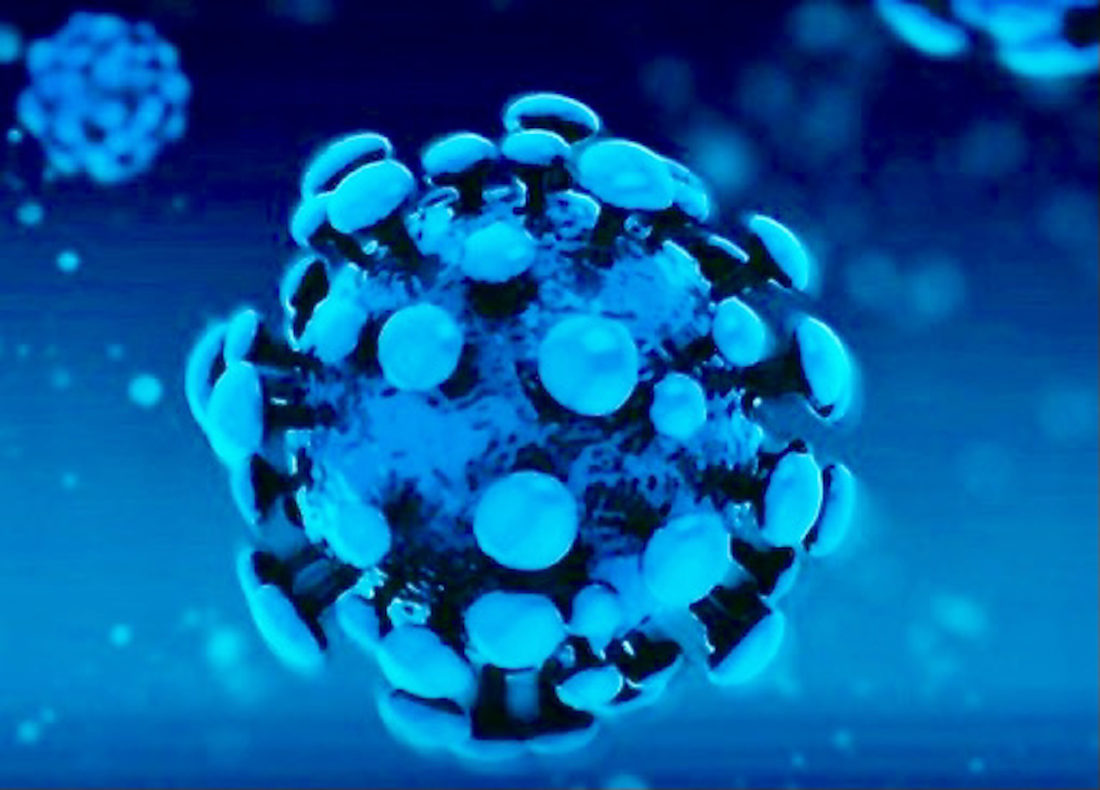 Swimming pool water can inactivate the Covid-19 virus in only 30 seconds under the right conditions, a study by virologists at Imperial College London has reported.
The findings, which have yet to be published in a peer-reviewed journal, suggest the risk of transmission of Covid-19 in swimming pool water is very low.
The study was commissioned by Swim England, Water Babies, the learn-to-swim business, and the Royal Life Saving Society UK (RLSS UK).
Swim England notes today that the study into swimming pool water was undertaken by leading virologist and expert in respiratory viruses, Professor Wendy Barclay, together with research associate Dr Jonathan Brown and research technician Maya Moshe from Imperial College London and project managed by Alex Blackwell, head of pools and facilities from Water Babies.
The research considered the effects of swimming pool water on the virus that causes Covid-19 – SARS-CoV-2 – to assess the amount of time and contact needed to inactivate the virus in varying chlorine and pH levels. Swimming England notes: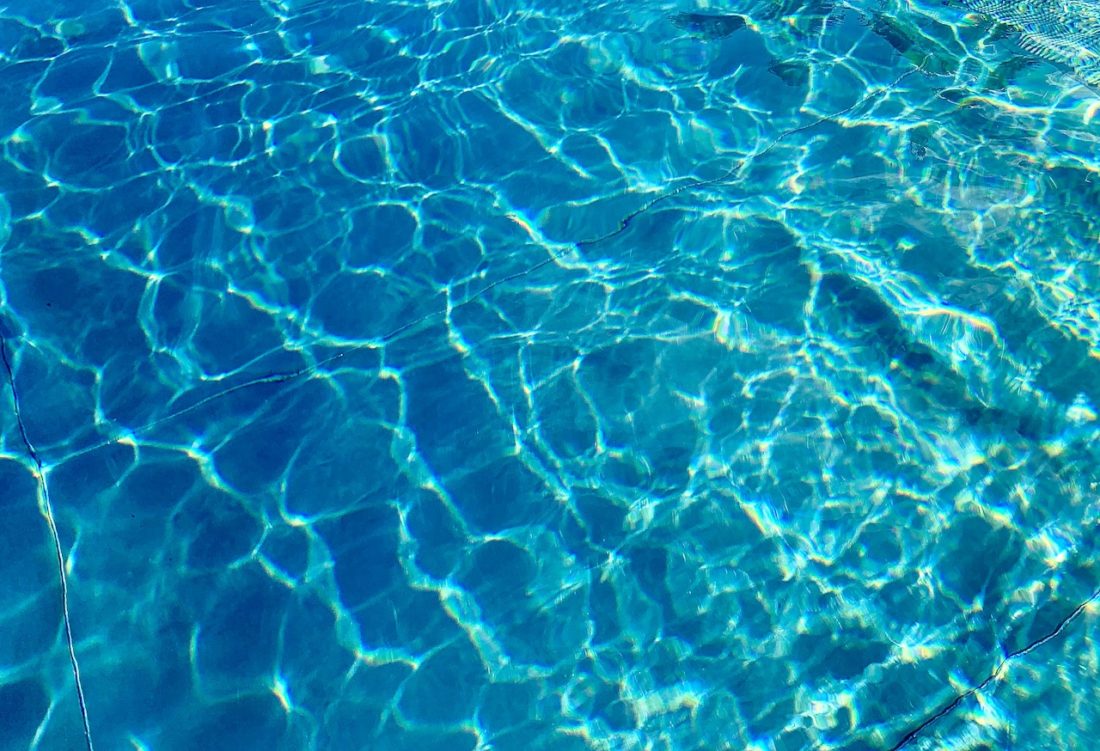 "The research established that 1.5mg per litre of free chlorine with a pH between 7-7.2 reduced the infectivity of the virus by more than 1000 fold within 30 seconds. Additional testing of different free chlorine and pH ranges confirmed that chlorine in swimming pool water was more effective with a lower pH – which is in line with current guidance for swimming pool operation."
Professor Wendy Barclay, Imperial College, said: "We performed these experiments at our high containment laboratories in London.
"Under these safe conditions, we are able to measure the ability of the virus to infect cells, which is the first step in its transmission.
"By mixing the virus with swimming pool water that was delivered to us by the Water Babies team, we could show that the virus does not survive in swimming pool water: it was no longer infectious. That, coupled with the huge dilution factor of virus that might find its way into a swimming pool from an infected person, suggests the chance of contracting Covid-19 from swimming pool water is negligible."
In May 2020, SOS noted a 'COVID-19 Swimming Pool Study' in which Vincenzo Romano Spica, Professor of Hygiene at the University of Rome "Foro Italico", pointed out the safety of pool water for the same reasons as the team at London Imperial suggest. He also noted the problem with air circulation in indoor pools. We replicated the three features with Prof. Spica last October.
"Chlorinated water in indoor swim pools is one of the safest environments during COVID times'
– Jon Rudd
National Performance Director for Swim Ireland, Jon Rudd talked to the team at Dublin's Talking Sport on Sunshine Radio about Open Water, competition and the Covid-delayed Tokyo 2020 Olympic Games in 2021 on Dublin's Talking Sport. In the midst:
"Chlorinated water in indoor swimming pools is one of the safest environments that people can be in during COVID times."

Jon Rudd – image – Swim Ireland's swimming family has been working well on dryland during the pandemic in challenging circumstances – Photos Courtesy: Swim Ireland and Jon Rudd
State of Swimming is in the midst of a series that looks at why the swimming voice has not be heard as loudly as it might in a pandemic when the words spoken by Jon Rudd above, along with many others in similar vein, are true. Trials season has delayed our next instalment but that will be coming soon…
The SOS series so far:
African Medley Relay
Record Brings RSA Nationals To Close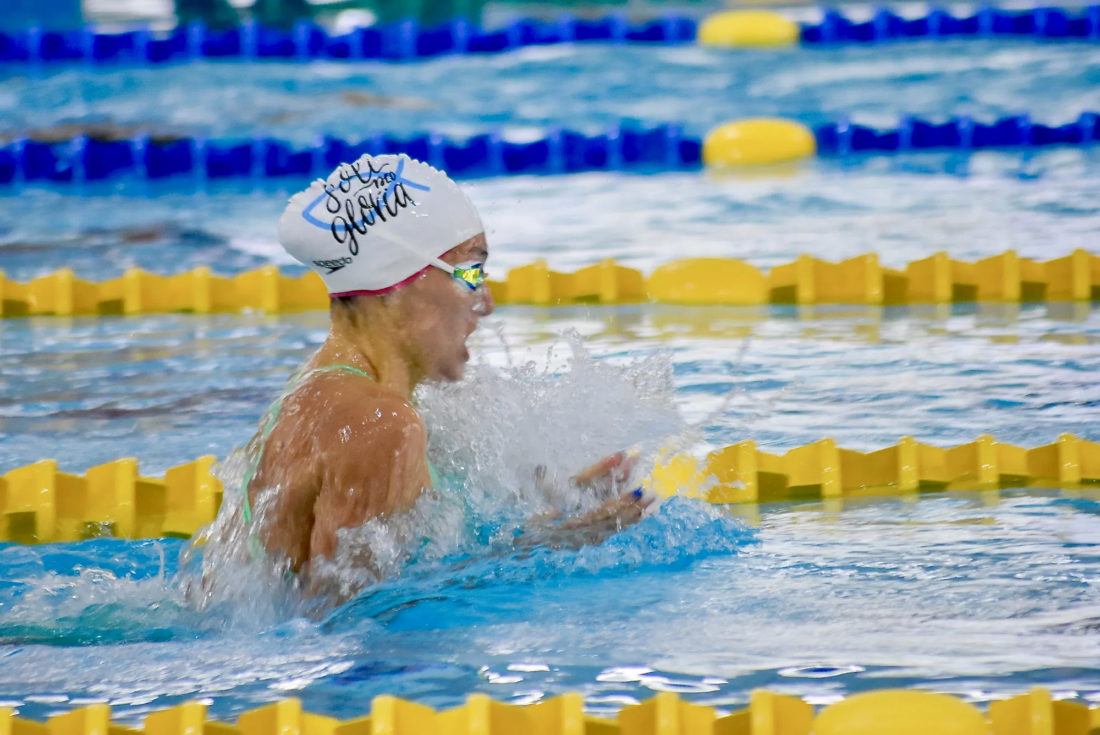 Rebecca Meder, Aimee Canny, Tatjana Schoenmaker and Erin Gallagher produced the highlight of the final day at national swim championships in Gqeberha today with a 4:01.92 African 4x100m medley record. The mark had stood to a South African quartet at 4:03.62.
Schoenmaker was the swimmer of the meet, with African records in the 50 (twice), 100 and 200m breaststroke.
Pieter Coetze, on 53.62 in the 100m backstroke, and Emma Chelius, in a 24.72 South African 50m freestyle record, took to seven the number of qualification swims for the Covid-19-delayed Tokyo 2020 Olympic Games.
In the final of the 50m free, the 24-year-old Chelius took gold in 25.00sec ahead of previous national standard holder Erin Gallagher, on 25.51 today adrift her 2019 high of 24.95.
Matthew Sates produced another fine effort, in 1:59.69 in the 200m medley, while there were also titles for Leigh McMorran, on 16:53.22 over 1500m freestyle and Rebecca Meder, on 2:13.66 ion the 200m medley.
Swim Pick Of Past Week:

Shoma Sato
A rush of National Championships and Olympic trials and qualification events coincided with the USA Pro Swim in Mission Viejo, California, and the Gothaer Pokal in Magdeburg, Germany.
Among those standing out from the crowd were:
Japanese nationals: Shoma Sato's rattling of the World 200m breaststroke record; Rikako Ikee, with four Japanese titles and tickets to a home Olympic Games two years after a diagnosis for leukaemia; Naoki Mizunuma; Daiya Seto and Kosuke Hagino, Tomoru Honda, Katsuhiro Matsumoto; and Ryosuke Irie.
Russian nationals: Evgeny Rylov's backstroke double in Russian (100) and European records (200) and Kliment Kolesnikov
USA Pro Swim: Katie Ledecky – 1:54, 3:59 and 15:40 over 200, 400 and 1500m free.
Eindhoven Qualification Meet: Kira Toussaint, with four Dutch backstroke records in two days, over 50 and 100, the dash standards also European marks; Arno Kamminga with two more 58s in the 100m breaststroke.
South African Nationals: Tatjana Schoenmaker with African records in the 50 (x2), 100 and 200m breaststroke.
Gothaer Pokal, Magdeburg, Germany: Florian Wellbrock and Lukas Martëns went 3;44 (x2) and 3:45 (x2) over 400m free and then both raced inside 14:50 over 1500m.
Stockholm Open: Felix Auböck went on an Austrian records spree and Katinka Hosszú takes a different approach to the defence of her Olympic crowns
TAC Titans Premier Invitational, Cary, North Carlina: Torri Huske, 18, and Claire Curzan, 16, are showing the kind of speed that suggests a trajectory to the USA Olympic team come trials in June. Time will tell. This past few days, they put in these swift efforts:
Huske: 24.44, 50 free; 53.46, 100m free; 56.69 (26.21, 30.48), 100 'fly; 2:11.65, 200 medley
Curzan: 54.40, 100 free;

a stunning 56.20 (26.21, 29.99) in the 100 'fly for a World Junior record that will need a negative anti-doping test from a sample taken with 24 hours of the race to count

; 59.37 in the 100 back.
The meet also featured a 53.30 from Justin Ress in the 100m back.
In the rush of world-class efforts, one stood out on points and nearness to rattling the World record in an Olympic event on the way to Tokyo: Shoma Sato's 2:06.40 Asian record and all-time No 2 in the 200m breaststroke.
Here's the SOS coverage of those meets in the past week:
Japanese Swim Championships & Olympic Trials
Russian Swim Championships
USA Pro Swim, Mission Viejo
Eindhoven Qualification Meet
South African Swim Championships
Gothaer Pokal, Magdeburg, Germany
Stockholm Open
Further coverage was also placed in last week's Vortex file