The Vortex April 11-17 In Budapest 2022 Trials Season: Lima, Peru, To Host 2022 World Junior Champs – & Why Integrity Unit Must Have Retrospective Powers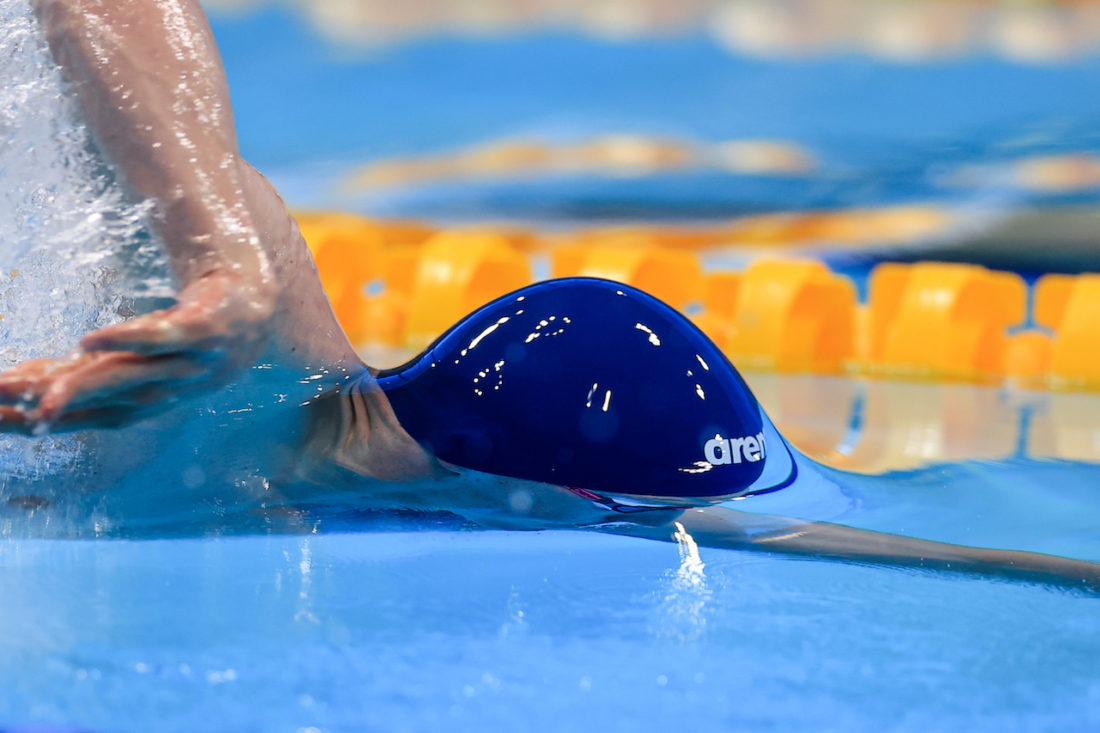 Budapest 2022 World Championships trials season runs through out weekly day-by-day digest and SOS Vortex of swimnews, views, top picks and links to coverage of the sport and related issues around the swim world
Thursday April 14
The World Junior Swimming Championships will be hosted in Lima, the capital of Peru, from 30 August to 4 September 2022. More than 600 swimmers from over 100 countries are expected to attend. The championships reopen to girls aged 14-17 and boys aged 15-18.
The events follows hot on the heels of the recently arranged Junior Pan Pacific Swimming Championships in Honolulu, Hawaii, scheduled for August 24 to 27.
The Lima meet will be staged at Lima's Videna Aquatic Centre over six days, the venue capable of seating 3000 spectators. When Lima previously hosted the World Junior Championships, in 2011, the event was held at the Campo de Marte pool.
Originally scheduled to take place in Kazan (RUS) in 2021, the event was postponed to 2022 due to the impact on the sports calendar of the Covid-19 pandemic. FINA stripped Kazan of the event, along with the World short-course swimming championships, in response to Vladimir Putin and Russia's bloody war on Ukraine.
---
Commentary – Why Integrity Unit Must Have Retrospective Powers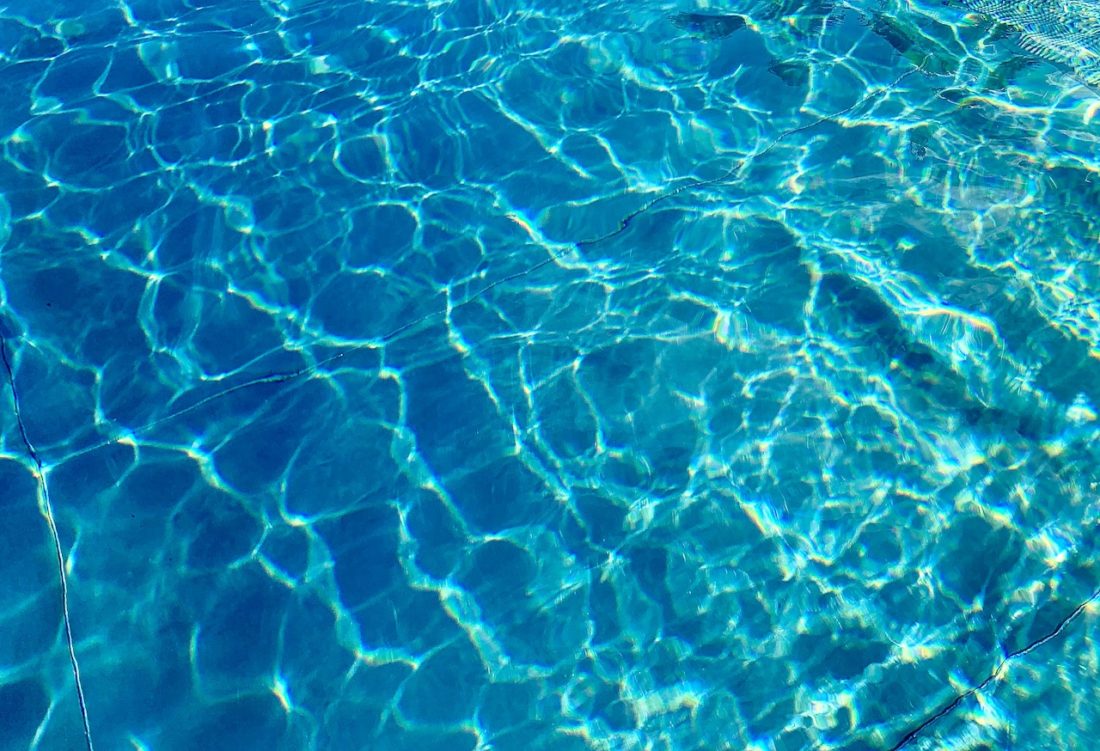 All moves in sport are coming under scrutiny of a much wider audience as a result of the war on Ukraine and Putin's links to international sport. The war on Ukraine, which led the International Olympic Committee to strip Putin of the Olympic order in a move that gave licence for member international federations to take similar action, is now under of investigation by the International Criminal Court (ICC).
Russia dropped its membership of the ICC in 2016 after world-wide criticism over its 2014 invasion of Crimea in Ukraine in the same year that Russia duped the world in sport with systematic cheating at the Sochi Winter Olympics. It took until 2022 for sports authorities to realise they were dealing with a monster.
In 2016, as Russia dropped its membership of the ICC, the scope of an Olympic whole-nation ban on the country in response to its systematic doping program was challenged at the Court of Arbitration for Sport and led to the reinstatement of several swimmers to the Games, including one with two doping offences to her name (not Efimova*, who was sanctioned in 2014 after a 2013 positive test).
FINA's previous president, Julio Maglione, who was backed by the United States for the FINA presidency in 2009, backed Russia in its efforts to have athletes compete at Rio 2016. He remains an honorary member of the international federation's ruling class and among the most influential figures in South American sport, enjoyed strong links and friendship with Putin, according to disclosures in U.S. court documents in FINA Vs the International Swimming League founded by Ukrainian Konstantin Grigorishin reported in this in-depth feature by Alex Perry at Outside: The Plot to Kill The Olympics. The report includes this: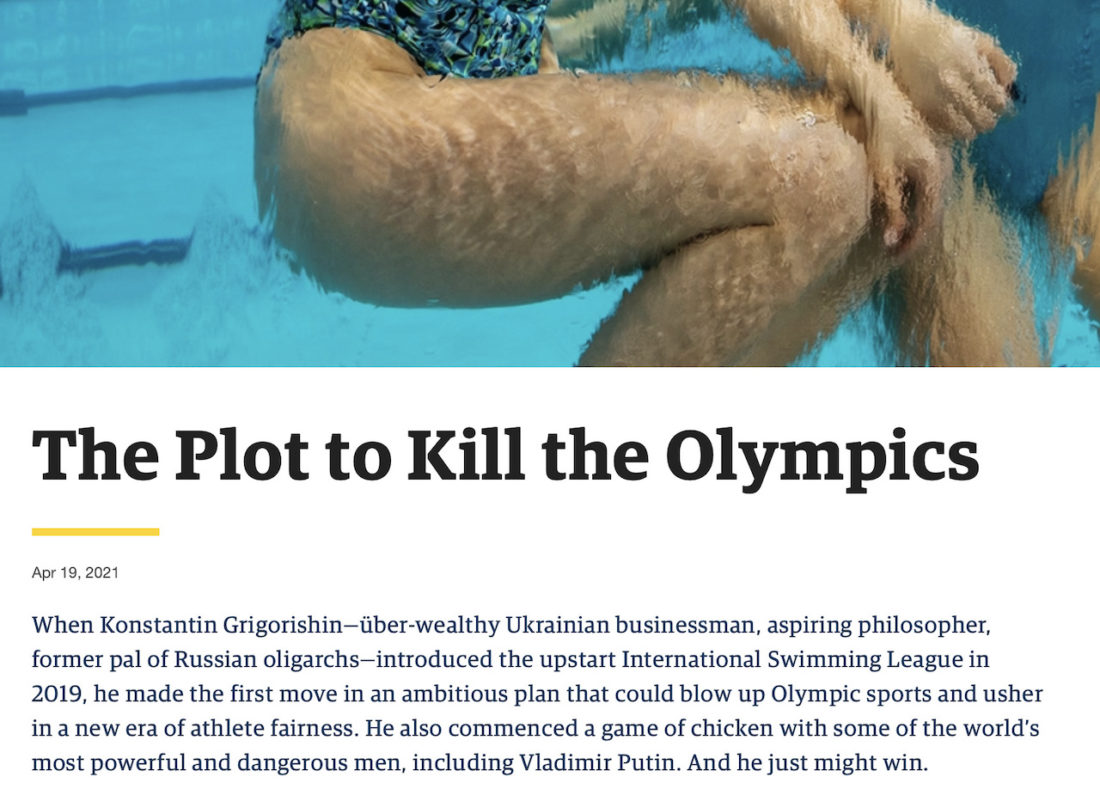 Exploring the bond between Putin and the pool one snowy February day in Moscow, I visited Alexey Vlasenko in the gray concrete block on the banks of the Moskva River which houses Russia's Olympic administrators. Vlasenko, 55, is Putinism personified. He graduated from Moscow's university for sports, once the engine of the Soviet Olympic effort. Today he's head of three Russian aquatics federations (water polo, diving, and artistic swimming) and a member of Russia's Olympic committee. In politics, he's a member of the Eurasian Peoples' Assembly, an international forum set up by Putin to counter the Western bias he perceives in global institutions. In business, before it was sunk by money laundering and embezzlement in 2015, he was chairman of Russia's MAST-Bank. (Vlasenko was not among MAST-Bank managers prosecuted for stealing $90 million.)

Vlasenko turned out to be a jovial, portly man who fed me giant slices of chocolate cake and presented me with a pair of skintight purple water-polo trunks. On the walls of his office were two photographs of Naryshkin, one of which showed him conferring with Putin. When I asked how Russia's top spy assisted the nation's Olympic ambitions, Vlasenko was candid. "I go to Naryshkin and I say, 'This is important for the country.' One phone call, tick, it's decided—the money is immediately found. I have three sports. I feel support on every level, at every step. Any question, whatever I need, it's decided immediately."

Part of Vlasenko's job is to promote Russian interests and influence overseas. This he does through positions in the Olympics' two big swimming subordinates, the International Swimming Federation (FINA) and the European Swimming Federation. Vlasenko has been especially successful with FINA, forging a close relationship with its 85-year-old president, Julio Maglione of Uruguay, and its 79-year-old chief executive, Cornel Marculescu, a Romanian former water-polo player who assumed the job in 1986, near the end of the Cold War. In 2014, before MAST-Bank went bust, Vlasenko struck a deal for the bank to sponsor FINA's World Cup. He has also facilitated a friendship between Putin and Maglione. In 2014, Maglione presented Putin with his organization's highest honor, the FINA Order, declaring Russia "one of the most important and major powers in world sport." Maglione has since become a regular companion of Putin's, sharing the stage with him at FINA's 2015 World Championships in Kazan, in central Russia, accompanying him at international sports conferences, and attending his third presidential inauguration, in 2018, at his invitation. When I asked Vlasenko about the warmth between the two men, he beamed. "Our president adores him," he said of Maglione. "He loves him."

Alex Perry at Outdoor, The Plot to Kill The Olympics
FINA has since begun a reform process under the direction of new president Husain Al-Musallam, a member of the Bureau and vice-president when Maglione was on the throne, and new executive director, Brent Nowicki, former counsel to the World-Anti-Doping Agency.
Decisions linked to the reform process include stripping Putin of the FINA Order and stripping Dr. Lothar Kipke of the Silver Pin honour for services to swimming it granted him in the 1980s. After evidence of massive systematic doping in the GDR emerged soon after the fall of the Berlin Wall in late 1989, Kipke was among those called to account in Germany's Doping Trials 1998-2001, when he was criminally convicted of harm to minors.
FINA is scheduled to launch an "independent" Aquatics Integrity Unit this year. It is imperative that the Unit has restrospective powers of investigation and sanction if the global regulator for swimming is to be taken seriously in its efforts to reform and rebrand itself as a home of good governance.
---
Jamie Main Joins Dave McNulty's Golden Team At Bath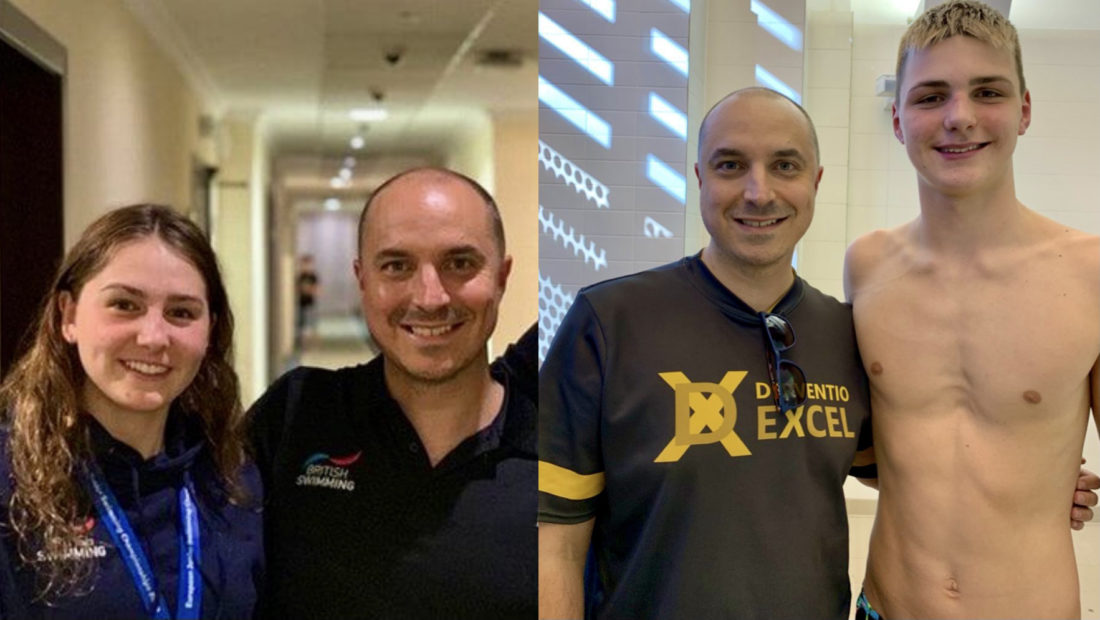 Jamie Main, who has led Derbyshire's Derventio Excel squad in England since 2015, has been appointed national coach for Olympic swimming at the Bath National Centre.
Main will join the Bath National Centre staff led by David McNulty, Team GB's coach of the year after his swimmers claimed the lion's share of British gold in the pool at Tokyo2020ne as members of the most successful Britain Olympic swim team in history.
Main's arrival follows the departure of Jol Finck, who left Bath last year to become director of coaching of the Nunawading Swim Club in Victoria, Australia.
A coach who has overseen the pathway progress of young athlete to international honours and has worked with several British and English teams, Main's charges have included Jacob Whittle, the 16-year-old sprinter who last year made the Olympic team for Great Britain and is now training under the guidance of Mel Marshall at Loughborough, and British 50m breaststroke record-holder Imogen Clark.
In the past two decades, Main has been at the forefront of coaching in the East Midlands region of England, for much of that time helping to develop junior and senior international swimmers at Nova Centurion, the swimming alma mater of double Olympic champion of 2008 Becky Adlington and her mentor Bill Furniss.
Furniss became Britain head coach after those magnificent moments in Beijing when Adlington claimed gold in the 400 and 800m freestyle.
It was Furniss who sent Adam Peaty along to have a word with Tom Dean when he heard that the he might be lost to British programs in a move to college in the U.S. The message was clear: stay home, be a part of our Britain brotherhood building, go to Bath, train with Dave McNulty, the coach Furniss calls his "best polisher".
On Main's move to Bath, Furniss says: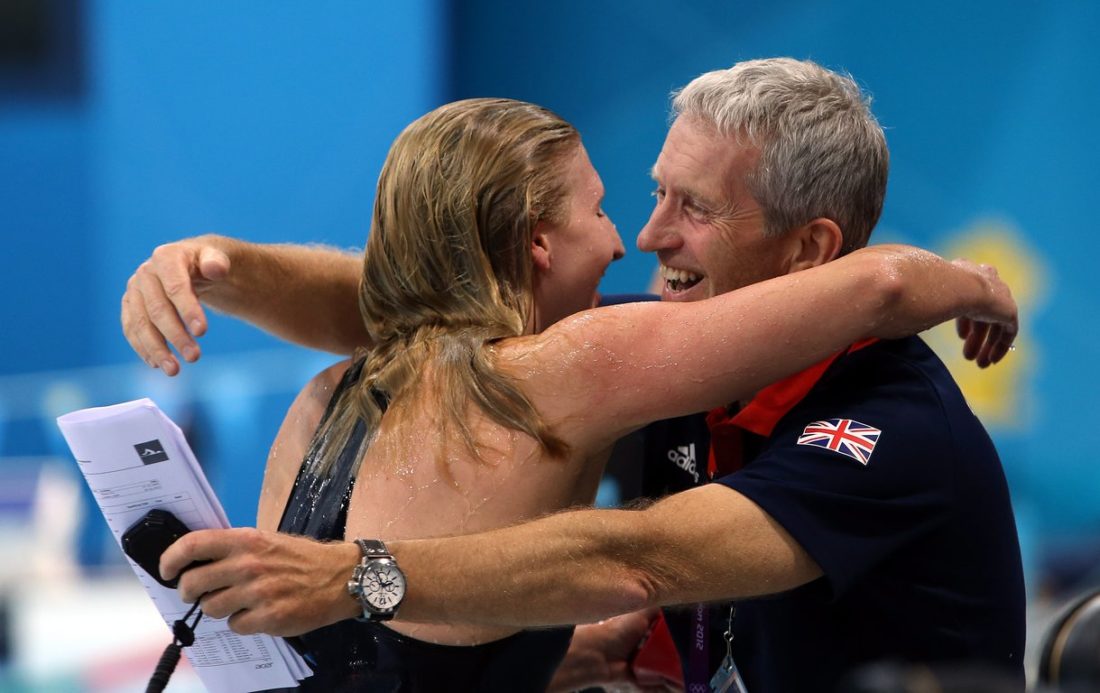 "Jamie will be a fantastic addition to what is a hugely-successful programme at the Bath National Centre. He has a great track record for bringing swimmers through and developing them across a variety of strokes and distances. Working with David McNulty, we look forward to seeing what Jamie can bring to the Centre and the continued impact he can have on poolside for British Swimming."

Bill Furniss – photo: Beijing 2008 double Olympic champion Rebecca Adlington and coach Bill Furniss, courtesy of British Swimming
Main talked of the challenges of the past seven years at Derventio. It was a time of learning, one he loved. He said: "During tough times at the programme, we have coached swimmers to more than 30 national records, placed swimmers on numerous international teams and built a culture that inspires young people. I'll take many cherished memories with me of the great people at DX and a team that never gave up through adversity. It's certainly been a time in my career I'll forever be grateful for and proud of what we've achieved."
On the move to Bath on the cusp of Budapest2022 World titles two years out from the Paris 2024 Olympic Games, Main noted: "I'm feeling excited. It's a privilege to be joining David and the world-class team down there.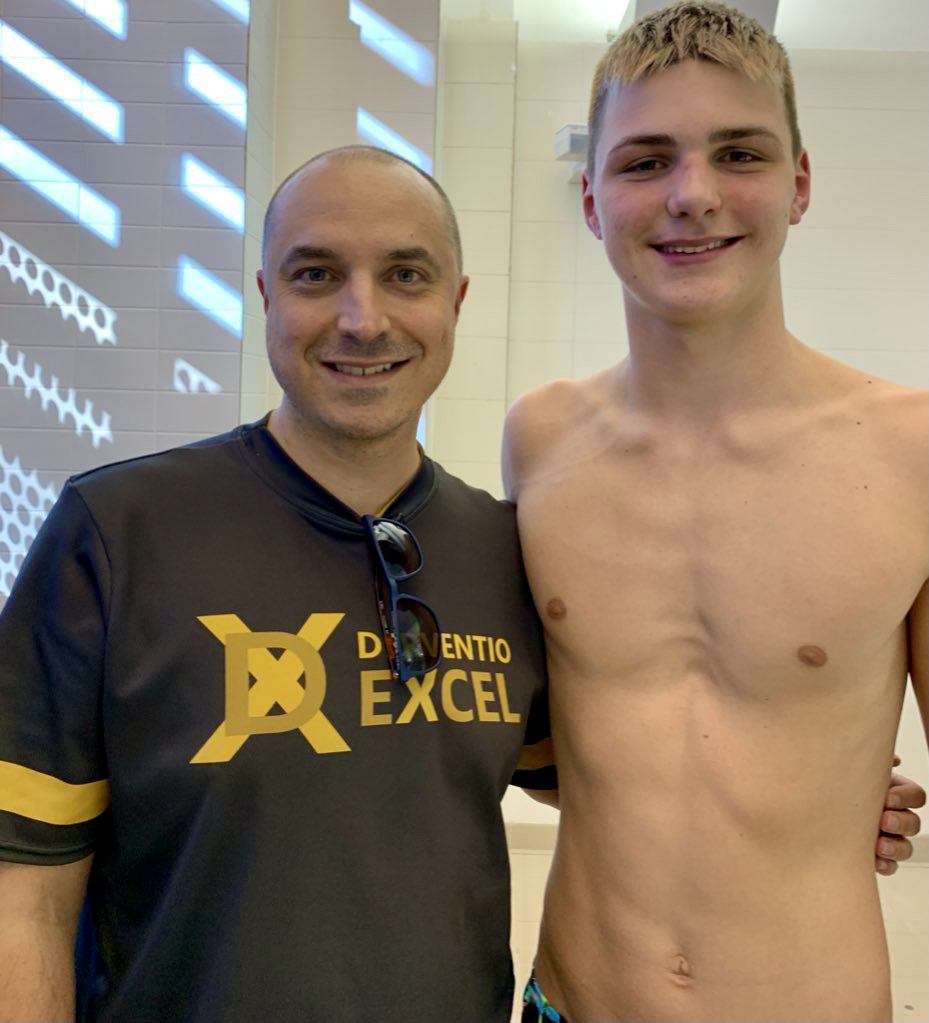 "I've been part of four Olympic-medal-winning campaigns and worked with international swimmers for more than 20 years, so I'm looking forward to guiding a group towards success in Paris 2024 and LA 2028.

"The Bath National Centre offers athletes the very best training environment.

Our job is to facilitate high performance every day to enable the swimmers to deliver when it counts, ultimately at the Olympic Games."

Jamie Main – photo: Jamie Main and Jacob Whittle, courtesy of Jamie Main
France Selects 21 For Budapest 2022 World Titles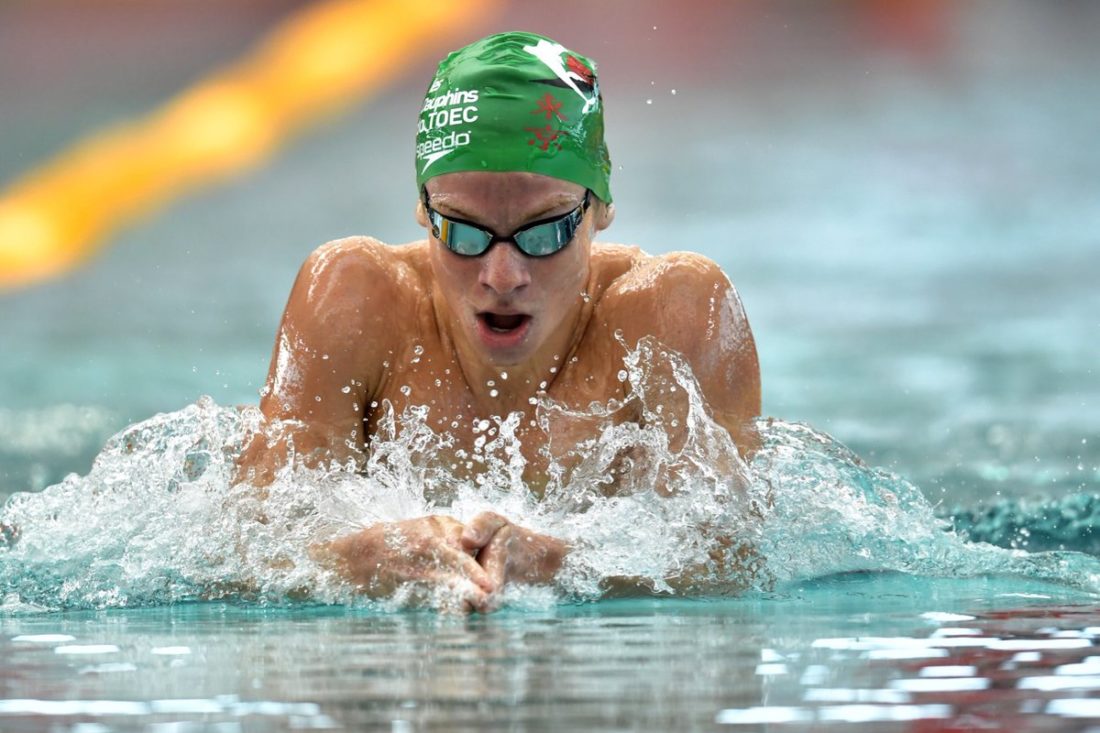 Wednesday, April 13
Two years out from a home Olympics in Paris, France has selected 21 swimmers for the Budapest 2022 World Championships that get underway on June 18.
Leon Marchand is among the biggest podium shots a year after his Olympic debut in the 200 and 400m medley, the latter resulting in a place in the final. He will race both medleys and the 200m butterfly at Budapest 2022.
Florent Manaudou and Melanie Henique are team captains, while 16-year-old Mary-Ambre Moluh turned down selection for Budapest 2022 in favour of focussing on the European Junior Championships on July 5-10.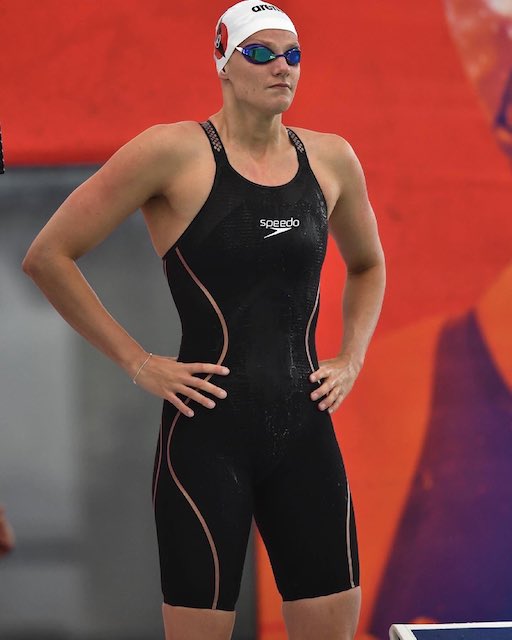 Team France:
Women
Adele Blanchetiere – 4×100 Medley
Charlotte Bonnet – 100 Free, 200 Free
Cyrielle Duhamel – 200 Medley
Melanie Henique – 50 Free, 50 Fly
Analia Pigree – 50 Back, 100 Back
Emma Terebo – 100 Back
Marie Wattel – 50 Free, 100 Free, 50 Fly, 100 Fly
MEN
Carl Aitkaci – 4×100 Medley
Roman Fuchs – 4×200 Free
Maxime Grousset – 50 Free, 100 Free, 50 Fly
Damien Joly – 800 Free
Florent Manaudou – 50 Free, 50 Fly
Leon Marchand – 200 Fly, 200 IM, 400 Medley
Emilien Mattenet – 400 Medley
Yohann Ndoye-Brouard – 100 Back, 200 Back
Jordan Pothain – 200 Free
Hadrian Salvan – 100 Free, 200 Free
Clement Secchi – 4×100 Medley
Enzo Tesic – 4×200 Free
Mewen Tomac – 50 Back, 100 Back, 200 Back
Antoine Viquerat – 200 Breast
Shanghai's Zhang Yufei In Doubt For World Titles As Covid-Confined China 'Postpones Spring Nationals 'Indefinitely'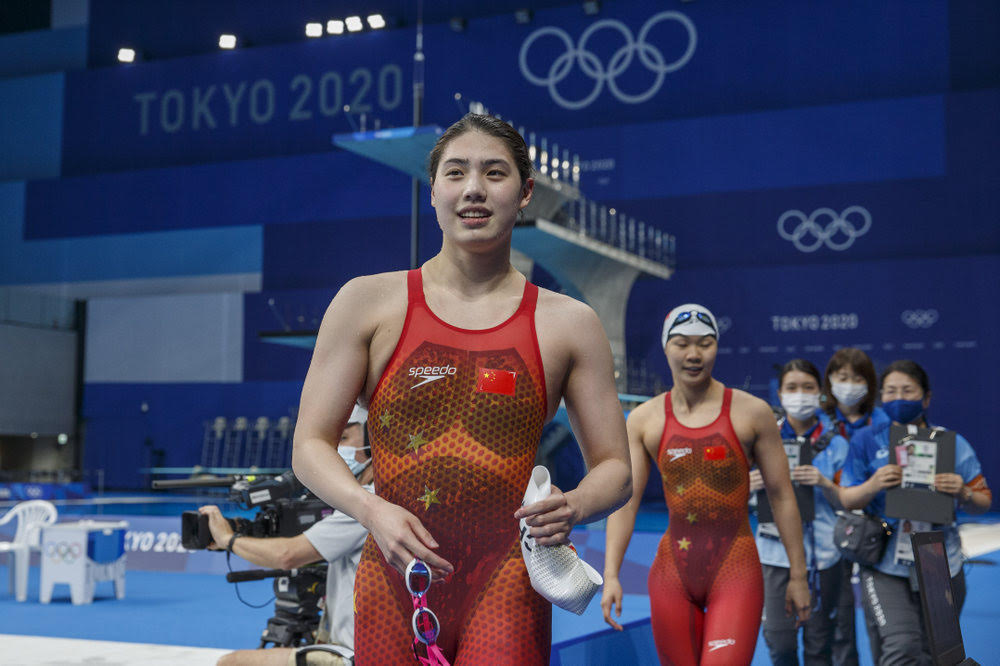 China has postponed its Spring Nationals, a key event in the selection of the Chinese swimming team for the World Championships in Budapest in June, according to one of the assistant coaches in the Shanghai squad that includes Zhang Yufei, winner of two gold and two silvers at the Tokyo Olympic Games last year, and Yan Zibei, the nation's top breaststroke swimmer.
In Tokyo, Zhang clocked 55.64sec, just 0.02sec shy of her Asian record, for Olympic silver in the 100m butterfly behind Canada's China-born Maggie Mac Neil, on 55.59.
Zhang followed up with gold in the 200m butterfly in 2.03.86, an Olympic record and the fastest ever swim in a textile suit. She hauled a second gold with teammates in the 4x200m freestyle in a World record and concluded her campaign with silver as a member of the 4x100m Mixed Medley quartet behind a World-record victory from Great Britain's foursome. Zhang also holds the Chinese 100m freestyle record, at 52.90.
China's attendance at the World Championships in Budapest in June was already in doubt as the country struggle's with its latest wave of Covid-19 and adheres to a Zero-Covid policy, including a blanket lockdown in the city of Shanghai, with its population of 26.2 million.
Now, the Chinese swimming fan group tweeted that one of Zhang's coaches told his followers on Weibo that the Spring Championships have been "postponed indefinitely". That followed a note 24 hours earlier stating: "Whether swimmers training in Shanghai, including big names like Zhang Yufei and Yan Zibei, will be able to participate in either meet is also a question. They still haven't found a way to make sure they can travel out of the city in the near future."
Tuesday, April 12
Trials season was highlighted by action on the last day of the Stockholm Open:
Lukas Märtens 7:41.43 German Record Ahead Of Wellbrock & Auböck In Stockholm 800m Hints At Blistering Budapest Battles For World Titles In June
… and the Italian Nationals in Riccione:
Marco De Tullio Finds Balance For World & Home-In-Rome European Campaigns With 200m Lifetime Best Of 1:46.2
Monday April 11
Budapest 2022 Trials, Trophies & Champs Season Round-Up
Consistent Speed From Kamminga; 'Je Ne Regret Rien' From Injured Manaudou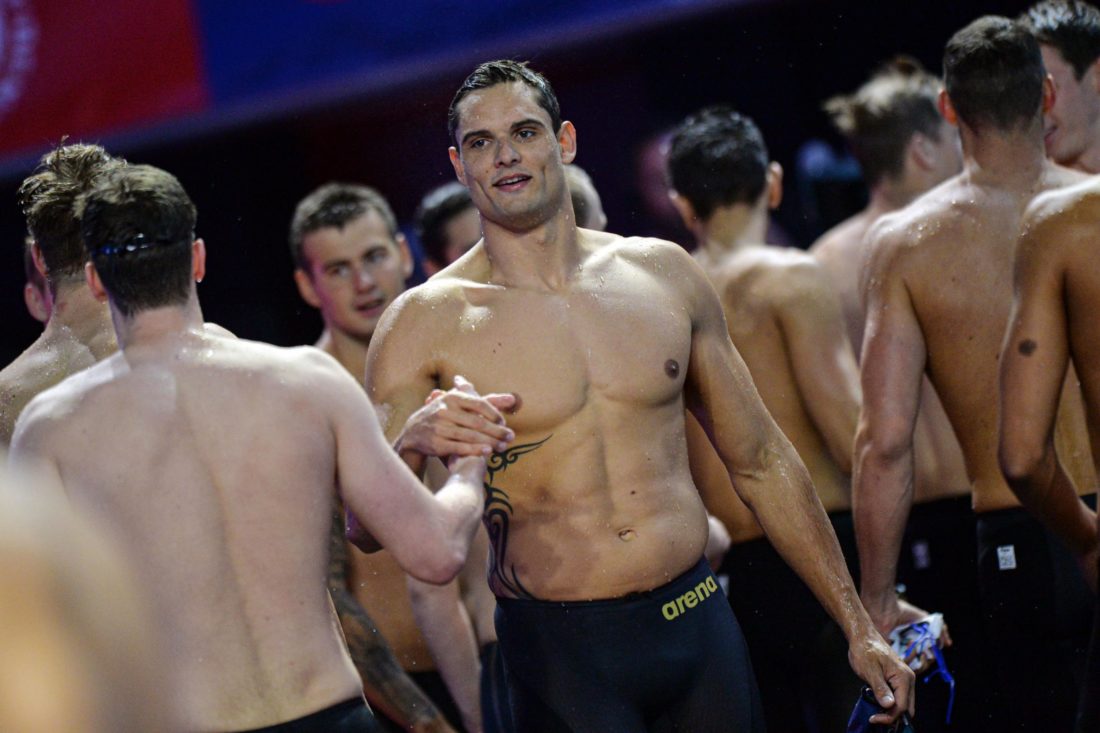 French nationals: Florent Manaudou, gold, silver and silver in the 50m free at the 2012, 2016 and 2020ne Olympic Games, made headlines when an injured to his left knee sustained in the 50m breaststroke forced him to withdraw from his signature event at the championships in Limoges.
Speaking through the FFN, French Swimming Federation, Manaudou borrowed the famous line from Piaf when noting: "I regret nothing. I had a lot of fun … I didn't train enough on this event before and it flared up because my body wasn't used to it.
Manaudou had already qualified for Budapest 2022 World titles in the 50 'fly, 0.05sec adrift Maxime Grousset, the winner on 23.41. Both will also race the 50m free in Budapest, Manaudou having already swum a 22.19 this season, swifter than the 22.28 in which Grousset took the crown in Limoges.
Highlights of the five-day championships day-by-day included:
Marie Wattel, 58.61, in the 100m butterfly for a ticket to Worlds
Yohann Ndoye Brouard, 53.45, and Mewen Tomac, 53.72, qualify for the 100m backstroke
Emma Terebo 59.64, Mary-Amber Moluh, 59.67 French age record, both bound for Budapest 100 back
Hadrien Salvan 1:46.84 for selection in the 200m free
Maxime Grousset 48.03 in the 100m freestyle, with Hadrian Salvan on 48.51 for the second Budapest berth for France
Charlotte Bonnet on 1:56.47 in the 200 free for her ticket to Budapest.
Mary-Ambre Moluh on 27.77 for a French age record in the 50 back
Damien Joly on 7:51.25, incide the cut, in the 800m free
Mewen Tomac on 1:56.74 in the 200 back for a second ticket to Budapest
Bonnet and Wattel on 53.71 and 53.74 in the 100 free
Antoine Viquerat on 2:10.75 in the 200m breaststroke
Melanie Henique and Wattel on 25.62 and 26.26 in the 'fly dash
Wattel and Henique on 24.82 and 25.00 in the 50 free
Damien Joly and Joris Bouchaut on 15:02.69 and 15:06.28 over 1500m free
The championships also features Russian members of French clubs. Anastasia Kirpitchnikova clocked 15:56.86 in the 1500m freestyle and then also topped the 800m free in 8:24.76 ahead of her national teammate Anna Egorova, on 8:30.67. Neither will be able to compete in Budapest, Russians and Belarusians banned from international championships in response to Putin's bloody and murderous war on Ukraine.
Eindhoven Qualification Meet: Arno Kamminga, the double Olympic silver be medallist over 100 and 200m, topped the bill at home in Eindhoven.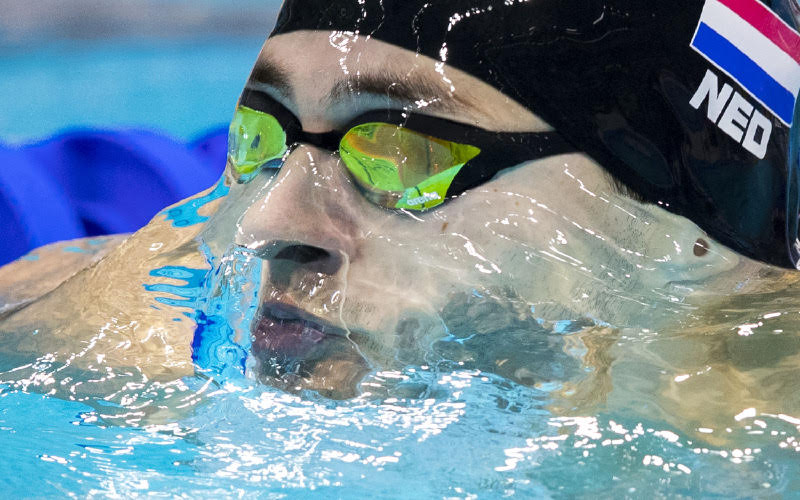 By the time Kamminga clocked 58.71 in heats 58.94 in the final of the 100m breaststroke as the curtain came down on the meet, he had been joined at the helm of the early 2022 rankings on mid-58s by fellow Olympic podium placers, Britain's Adam Peaty, the 2016 and 2020ne champion, and Italy's Nicolo Martinenghi.
In the dash. Kamminga went 26.90 in heats, then 26.92 in the finals, while the same pattern unfolded in the 200m, a 2:09.31 heat followed by a 2:10.89 final. Kamminga set the third-fastest time in the world this year with a 2:08.22 the week before last in Heidelberg.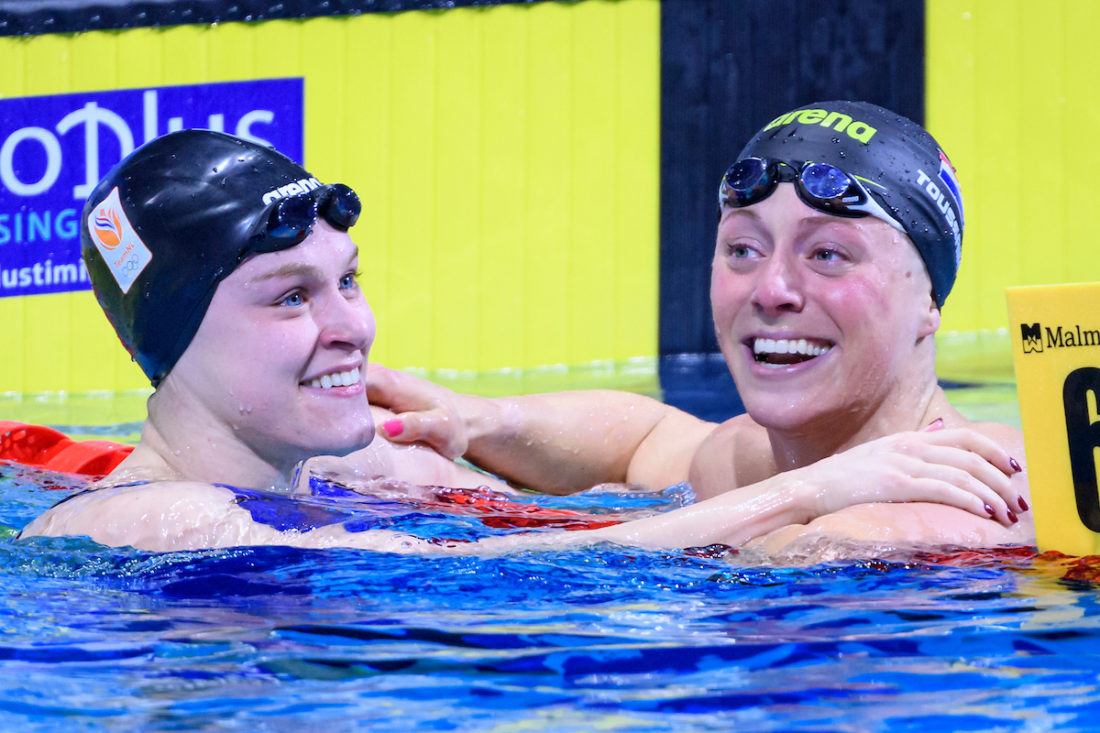 Other highlights:
Jesse Puts topped the 50 free on 22.12 ahead of Thom de Boer (22.17) and Kenzo Simons (22.21), the women's dash not what it has been for more than a decade in The Netherlands, courtesy of the recently retired Ranomi Kromowidjojo, but speedy enough: Valerie van Roon on 24.81, Tessa Giele on 24.96.
Marrit Steenbergen took the 200 medley in 2:12.44 and the 200 free in 1:58.30.
Henning Mühlleitner topped the 400m free in 3:48.08 in a week that saw fellow Germans Lukas Märtens and Florian Wellbrock go a sizzling 3:41 and a cracking 3:46.
The men's 100m free went to Stan Pijnenburg in 48.78sec, while backstroke aces Maaike de Waard and Kira Toussaint clocked 59.87 and 1:00.29 respectively in the 100m backstroke after Toussaint had dashed inside the cut for the Budapest 2022 Worlds 50m on 27.84 earlier in the meet. De Waard also the 100m 'fly in 58.66.
Jan Sefl of the Czech Republic, clocked 52.67 to top the 100m 'fly.
Berlin Open: In the 400m freestyle, Lea Boy, from Würzburg, clocked a lifetime best of 4:08.10 ahead of Julia Mrozinski (Wiesbaden/4:09.30), Leonie Beck (Würzburg/ 4:10.00) and Leonie Kullmann (Berlin/4:10.52). All four raced inside the German cut for selection to the European Championships in Rome in August.
The selection process relies on multiple meets and Olympian Isabel Gose, part of the Magdeburg touring team with Märtens and Wellbrock at the Stockholm Open that ends tomorrow, will race the 400m in the final this evening. Mrozinski has a 4:07 on the books this year from a meet in the USA in January.
Another under the cut for Rome was Sonnele Öztürk (Potsdam), on 2:12.69 in the 200m backstroke.
The German Swimming Federation will make its summer 2022 national-team selections after assessing all qualifying meets by the end of this week.
Trofeu Brasil: all highlights noted are among efforts that got inside the cut for Budapest 2022 World Championships in June or were swarm by athletes who qualify for selection on other grounds … starting with men's freestyle:
Luiz Gustavo Borges on 22.00 in the 50 free
Gabriel Santos on 48.64 at the helm of the 100m free followed by Marcelo Chierighini, 48.76.
Felipe Ribeiro Souza on 48.41 in 100m free heats before a 48.79 in the final
Guilherme Santos, 19 this year and 11th in heats, on a sizzling 48.68 in the B final
Fernando Scheffer on 1:46.18 in the 200m free, with Vinicius Tavares, 1:47.22, and Breno Correia, 1:47.95, next in line for 4x200m berths.
Guilherme Costa and Fernando Scheffer on 3:47.42 and 3:48.13 respectively in the 400m free
Guilherme Costa's 800 free of 7:52.40 and his 1500m free of 15:06.91
Viviane Jungblut clocked 4:09.52 in the 400m free just shy of the national record that has stood to Joanna Maranhao at 4:09.41 since 2017. Jungblut also took the 1500m free in 16:19.62, Beatriz Dizotti also under the cut, on 16:25.95. Jungblut then finished the meet with an 8:30.84 win in the 800m, not far off the 8:29.30 national record she set last December.
Jhennifer Conceicao took down her own national 100m breaststroke record in 1:07.12 – and on 30.51 in the 50m.
Stephan Steverink secured a debut Brazil senior selection on 4:16.44 in the 400m medley as the only man inside the 'A' cut.
Felipe Franca Silva, on 59.88 in the 100m breaststroke
Nicholas Santos, 42, on 22.73 in the 50m butterfly, just shy of his 22.61 national record.
Stephanie Balduccini, 17, on 1:57.77, in the 200m free
Matheus Gonche on 1:56.30 in the 200 butterfly
Guilherme Basseto on 24.90 in the 50 backstroke
Matheus Gonche, 51.60, Vini Lanza, 51.82, and Kayky Mota, 51.94 – all three inside the cut in the 100 'fly
Caio Pumputis on 1:59.02 in the 200 medley
Lorrane Ferreira bon 25.27 in the 50 free
SOS British Nationals Coverage:
Great Britain:
Canada:
Italy, so far: Nicolò Martinenghi Joins Kamminga & Peaty In The 58.5 Club As Speed Starts To Build On Way To A Gladiatorial Summer
Stockholm Open, so far: Lukas Märtens – 3:41, 400m; 14:40, 1500m -Joins Contenders For World Distance Free Titles With Sparring Bros Florian Wellbrock & Ukrainian Mykhailo Romanchuk